tI received Valspar Championship media tickets in exchange for this promotional post. Although this is a sponsored post, all opinions are my own.
Last year was my first real Valspar Championship experience. Naively, I never realized how many offerings were available at the Valspar Championship for the ultimate PGA golf fans and the less-than-enthusiastic golf fans. There is truly something for everyone to enjoy at this fantastic family-friendly held at the beautiful Innisbrook, a Salamander Golf and Spa Resort in Palm Harbor.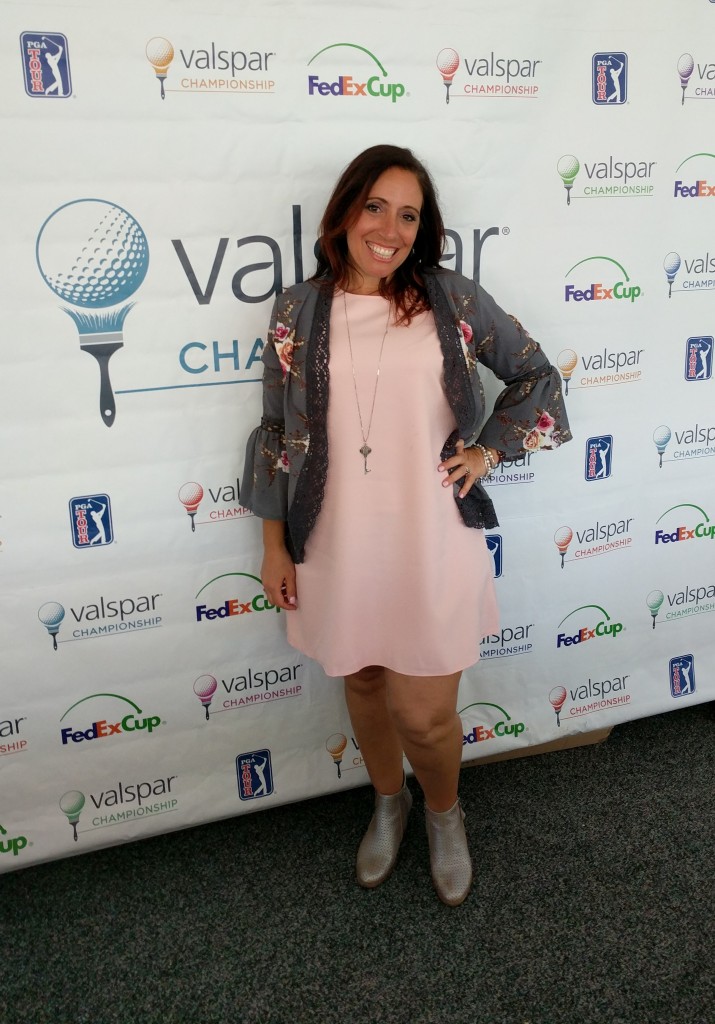 Golf
For PGA fans, each spot on along the course offers the perfect opportunity to spectate and catch a glimpse of the finest PGA TOUR athletes, who literally cross your path! You are inches from greatness on every inch of the green and you will be starstruck. I know I was.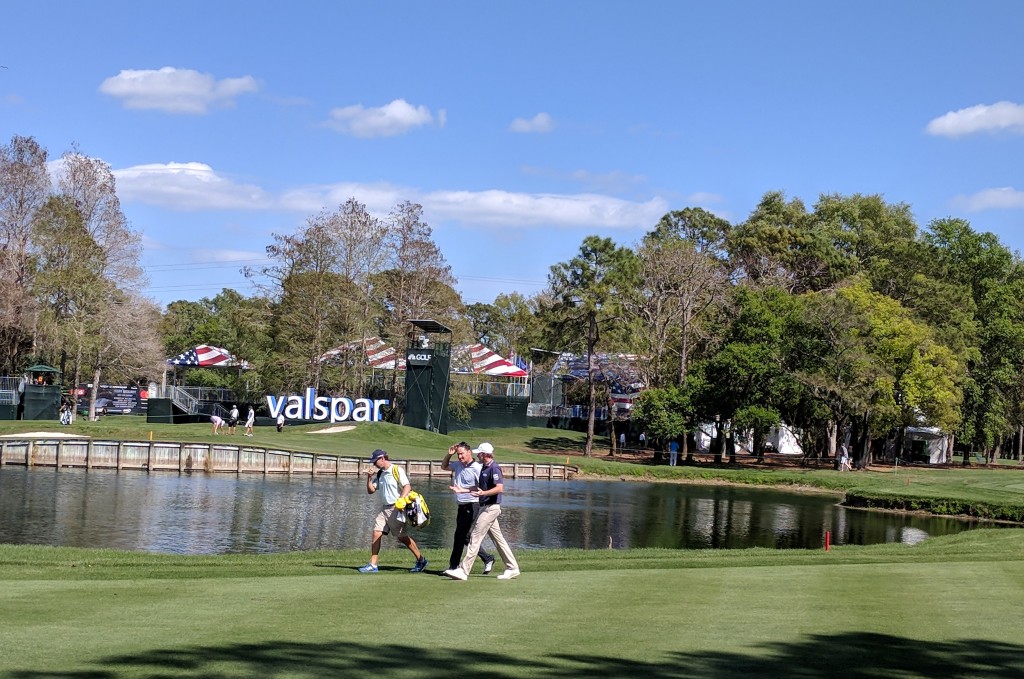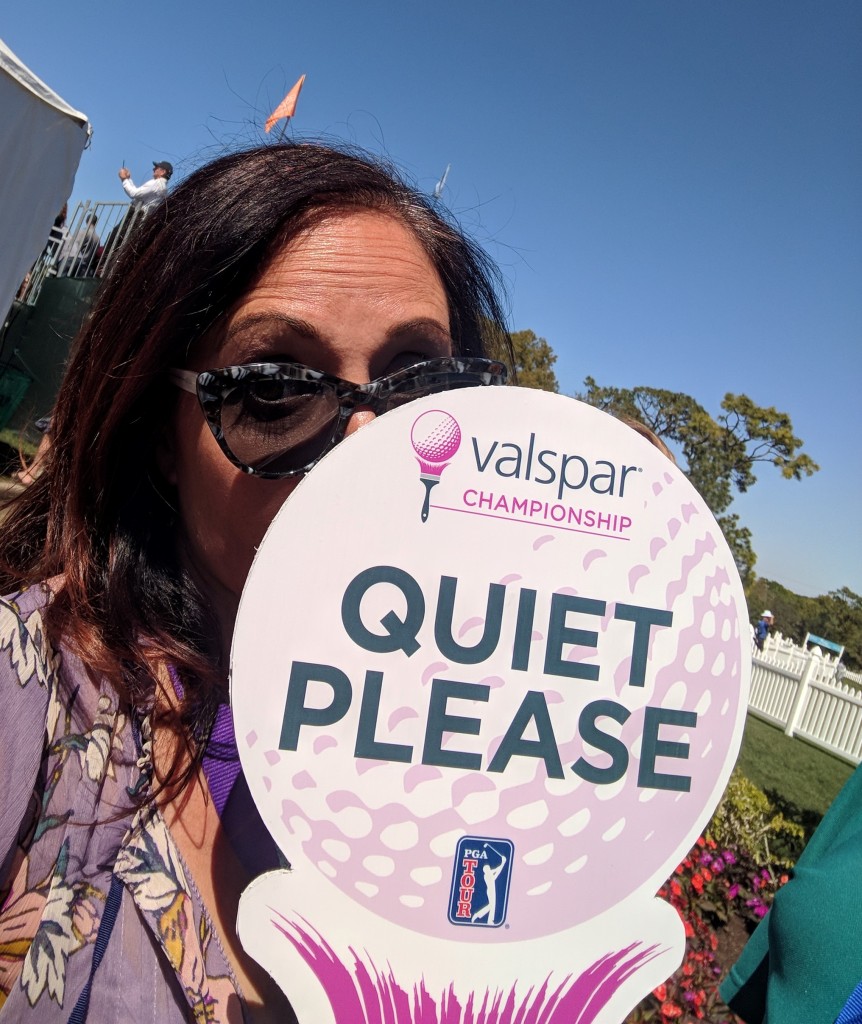 New players and champs are being announced daily on the Valspar Championship Facebook page. For updates and rankings on your favorite PGA tour players, visit valsparchampionship.com for the leadership board.
Food
For my fit foodie friends, save your cheat day for the Valspar Championship. Seriously, the food is that good but the libations are equally lovely. The incredibly posh Josh Cellars Grape and Grain pop-up outdoor deck returns and can be found the 9th and 10th holes of the Copperhead Course.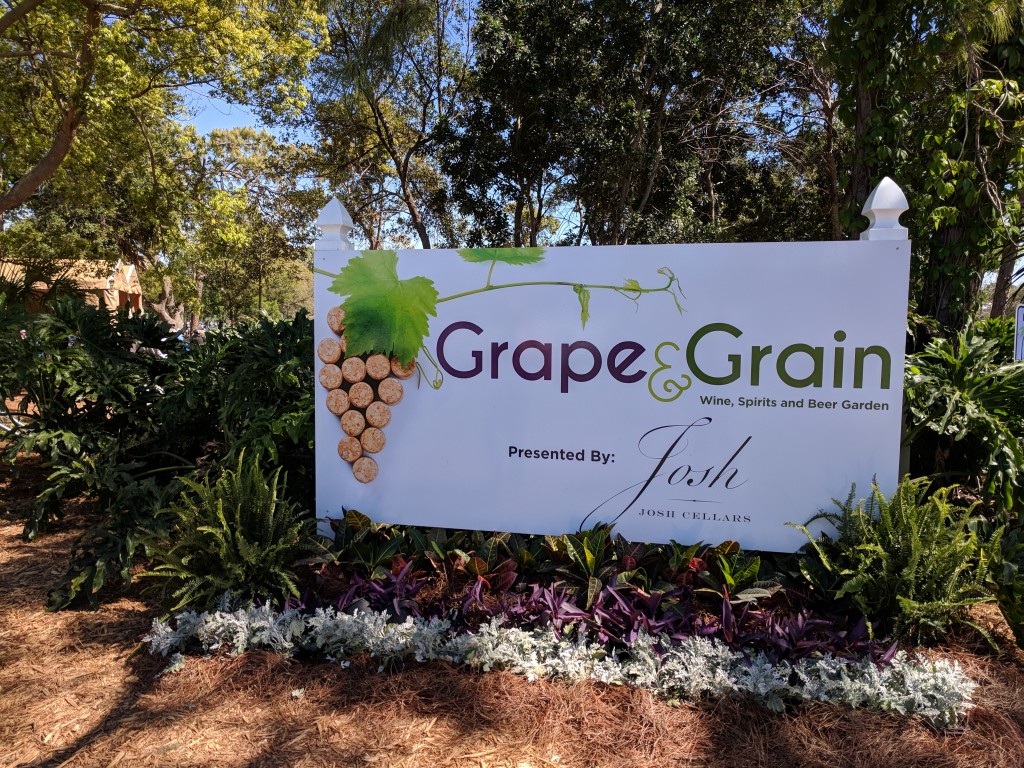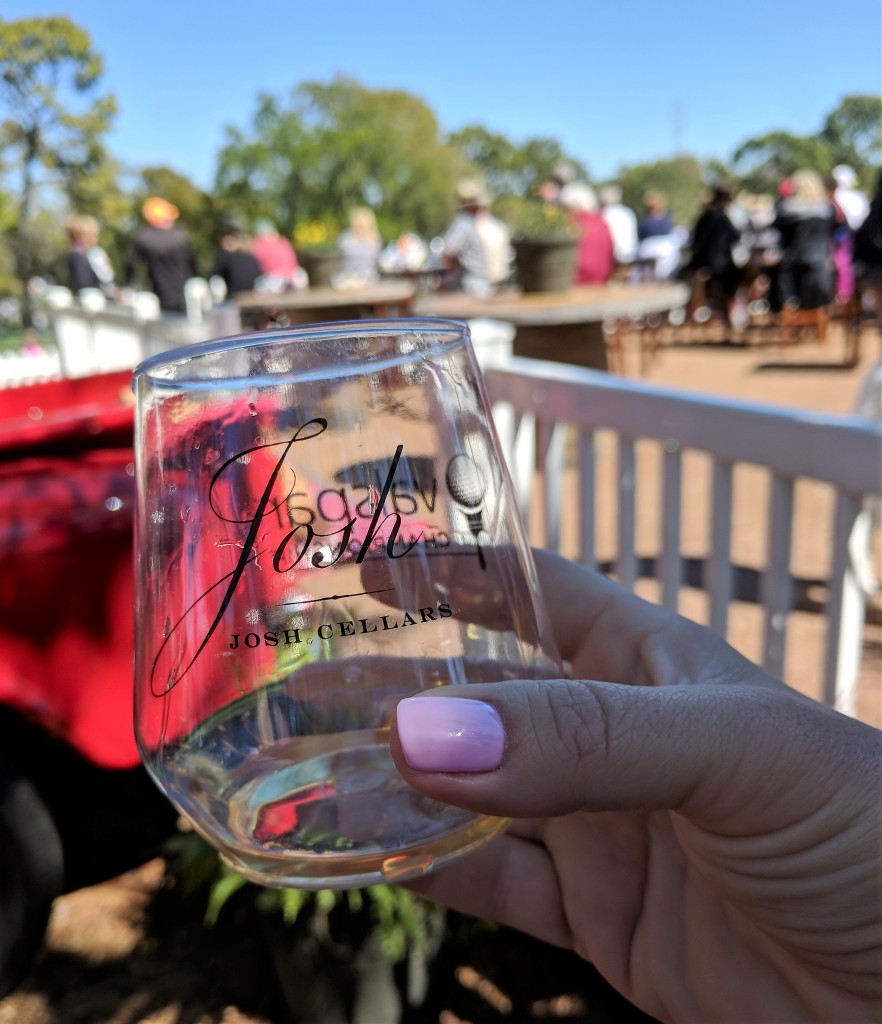 Located near the 8th green and new this year, Publix Chillounge will also serve a variety of concessions and fun seating in an expansive lounge area. Frenchy's Pool Party returns with a big splash to the pool deck at the clubhouse near the 18th green and will feature all of your local favorite flavors.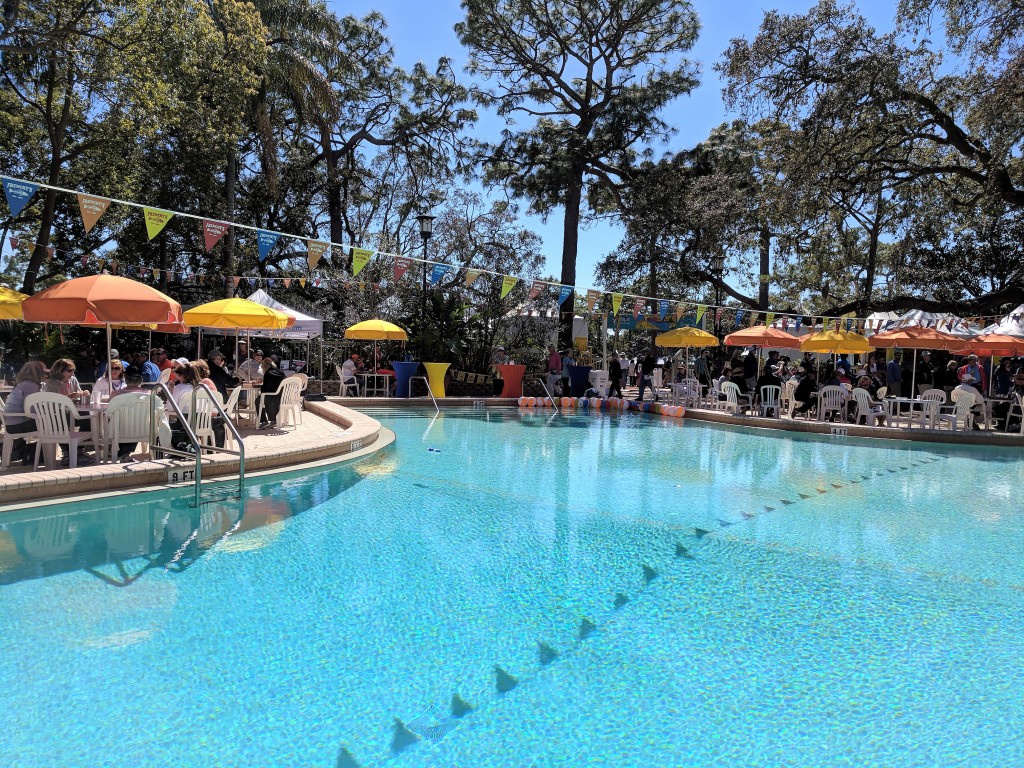 Fun
Fun of all shapes and sizes awaits you at Valspar Championship! The Valspar BLOCK PARTY pops up behind the 18th green again this year where fans can experience Tiny Homes and enjoy lawn games and complimentary popsicles. Surprise autograph sessions with PGA TOUR players are announced periodically on-site.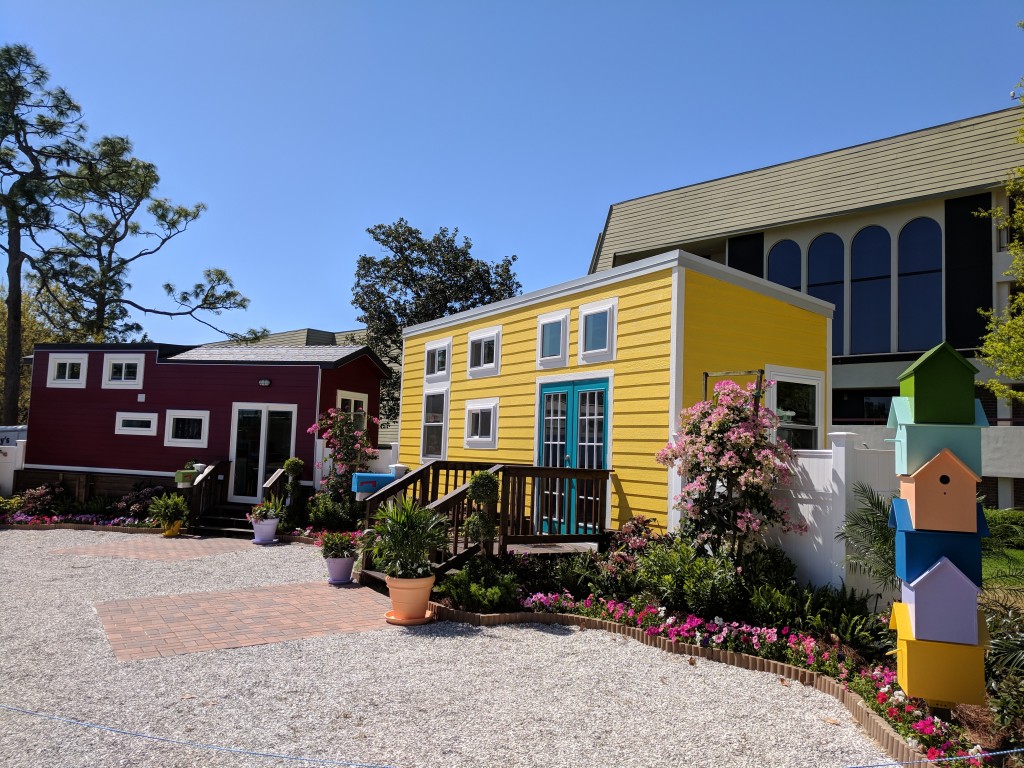 Kids big and small will love the complimentary rock climbing wall, putting course, blocks, sand pit and sports mascots located inside the Family Fun Zone.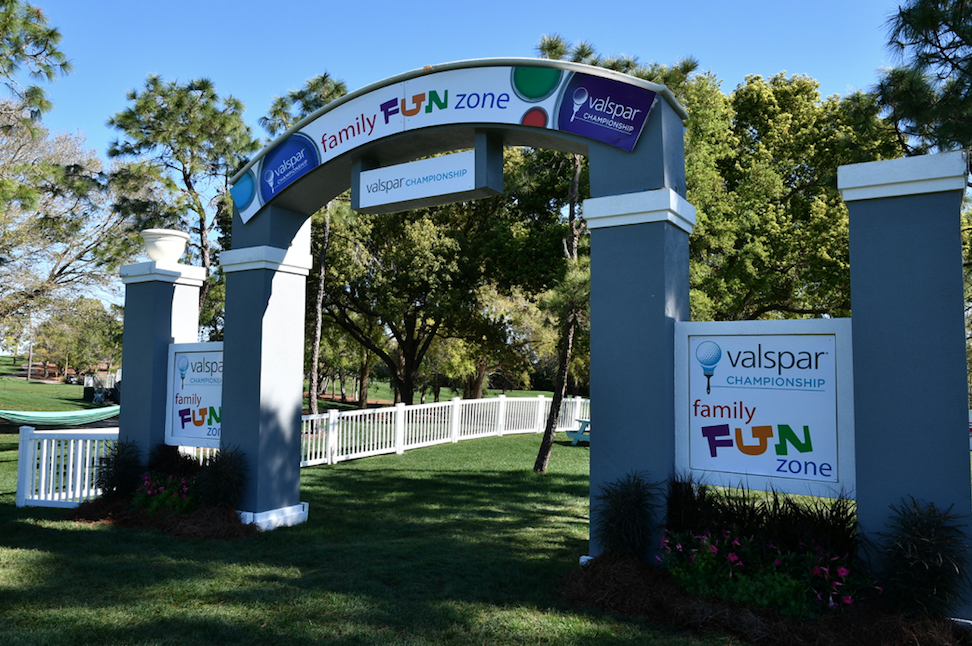 Flossing its way into the scene this year, the Sensible Micro Corporation Featuring Fortnite. This unique experience offers fans and gamers to play Fortnite through friendly competitions for prizes (Thursday – Duos, Saturday – Parent/Child Duos, Sunday – Squads). Saturday will feature a watch and learn session with a professional gamer, yoyokeepitup. The Zone will also feature Fortnite-themed photo booth and putting area.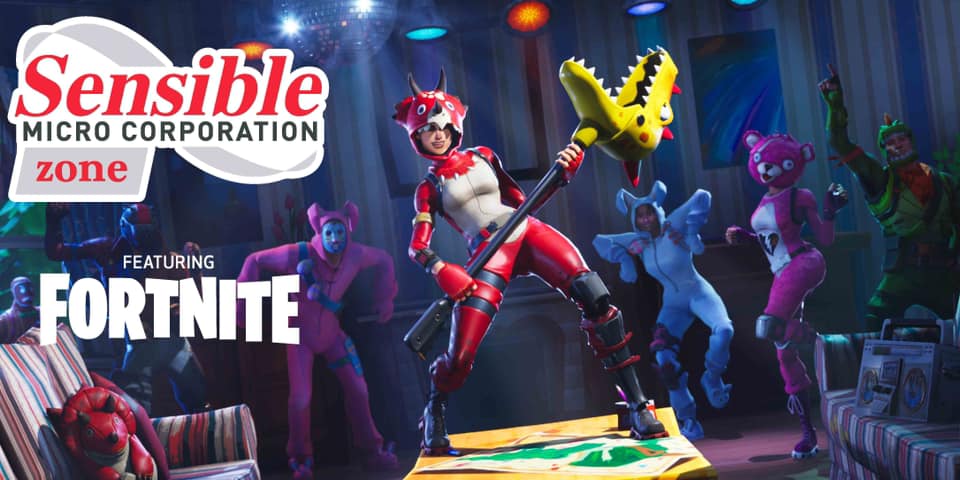 And for the runners, the perfect Valspar Championship kickoffs off this Sunday with a Veterans Alternative Copperhead 5K. Fans can run or walk our 5K course through the scenic tournament Copperhead course at Innisbrook to an upscale 17th hole recovery party complete with green beer and complimentary food from Glory Days. Learn more and register here.
But the event I am most excited about this year is Valspar LIVE, a concert with headliner Brad Paisley held on Saturday, March 23rd. Fans need a tournament ticket or a Good Any One Day ticket for admittance. Tournament play is expected to end at 6pm, leaving time for fans to walk to the Osprey Range and settle before the concert begins at approximately 6:30 pm.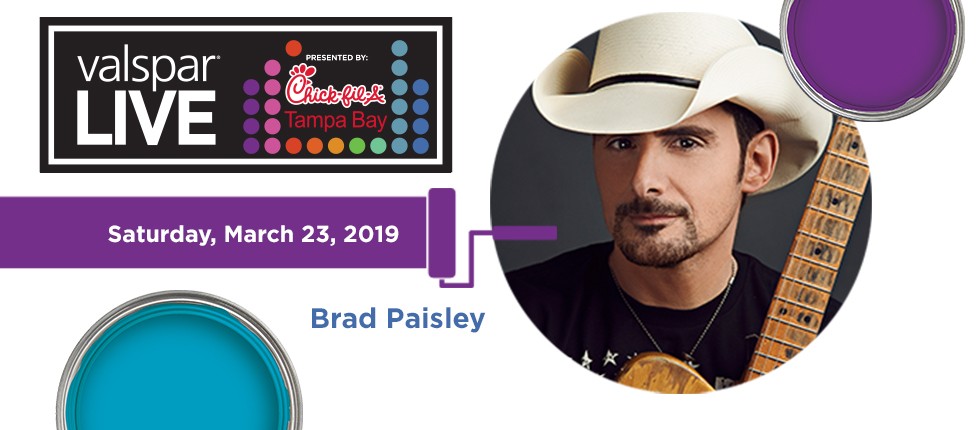 Valspar Championship swings into Tampa Bay Monday, March 18 – Sunday, March 24.
Follow Valspar Championship on Facebook and Twitter for announcements and updates.