Disclaimer: As a Code Ninjas Black Belt Ambassador, my eight year old son receives programs in exchange for my review. All opinions are my own.
For years, my son struggled in school which took a toll on his self-esteem. Basic lessons of reading, writing and arithmetic caused him a lot of frustration.
But place Liam in front of a video game console or a laptop and you will see an entirely different kid full of confidence with an uncanny ability to problem solve.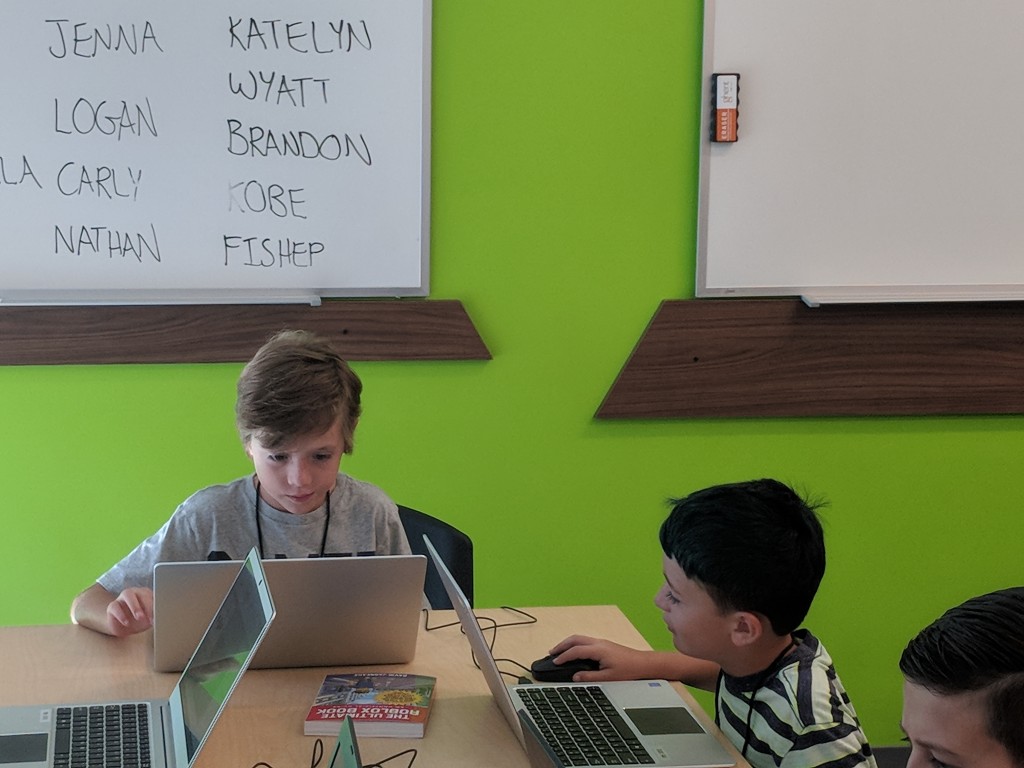 Sadly, schools do not offer enough time for kids to be more techie, which is such a disservice for students, like my Liam. Thankfully, Code Ninjas fill in the gap for kids like Liam who want to create and problem solve rather than read.
Last summer, Liam experienced a half-day week-long summer program at Code Ninjas. Given his dyslexia and struggles with reading, I was so worried about him not being able to perform tasks related to coding.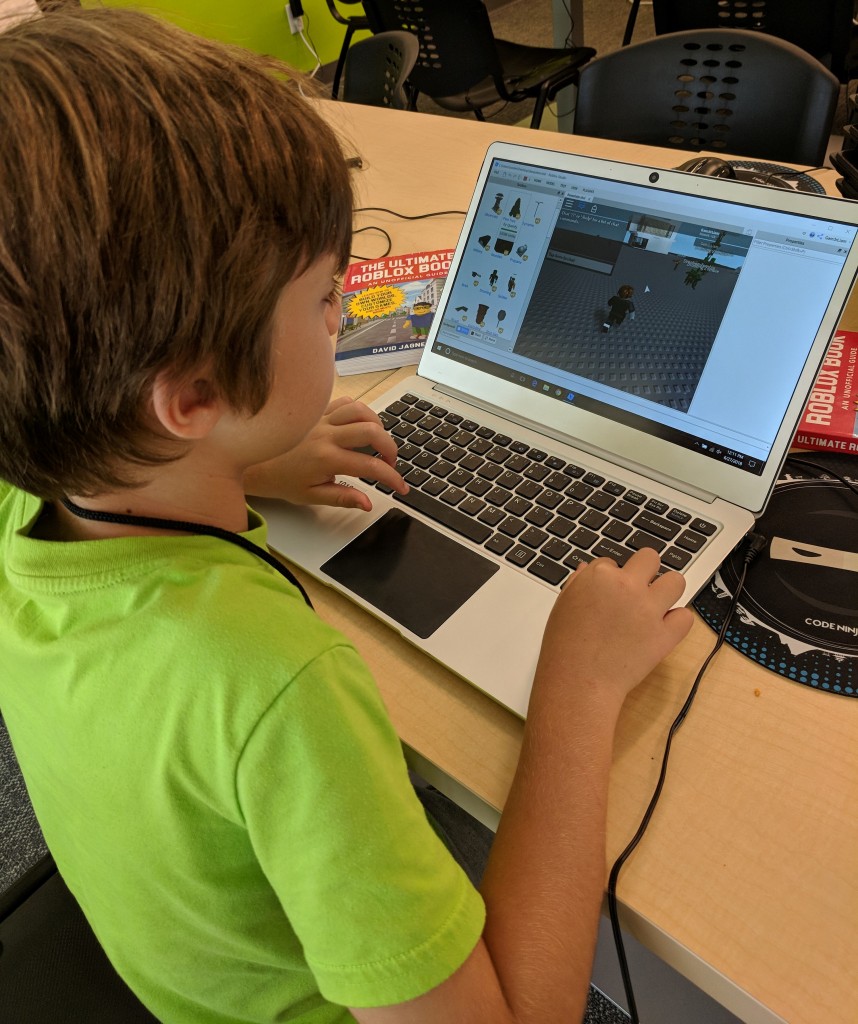 I could not have been more wrong! Because coding focuses more on symbols rather than linear words as in reading, Liam excelled. Coding became a way to produce visual results where traditional academics failed him. Plus, the Code Ninjas Sensei Team was friendly and supportive to help make the experience even more fun and successful.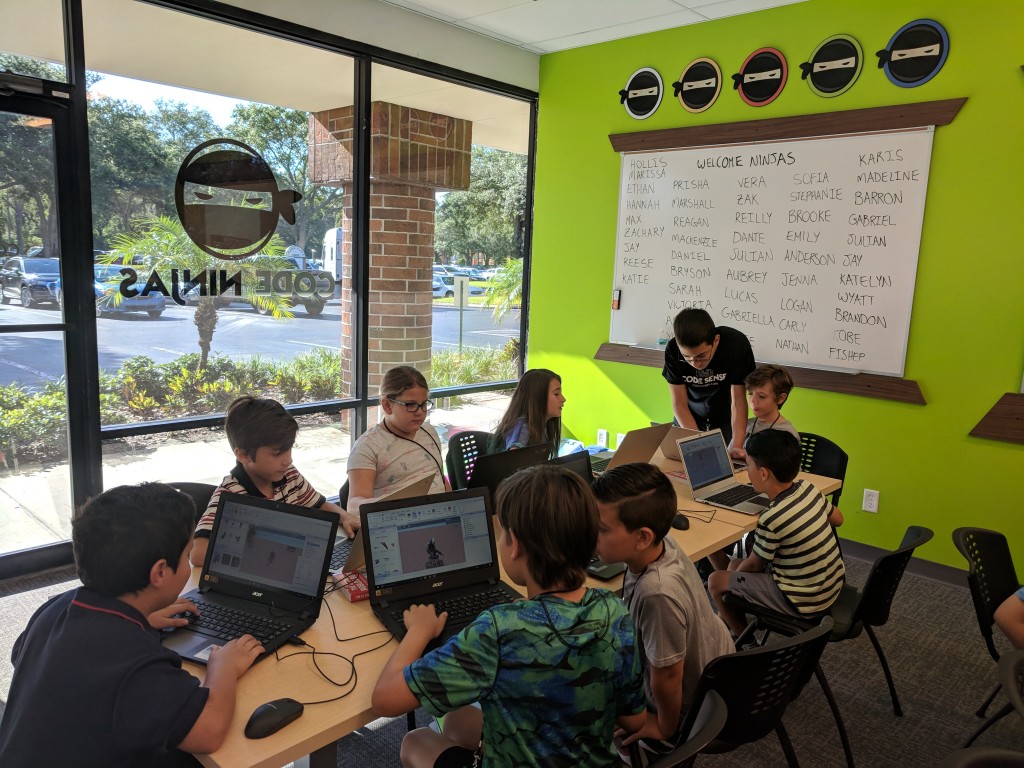 Since Liam enjoyed camp at Code Ninjas so much last summer, he will back again for another half day week-long camp the first week of June.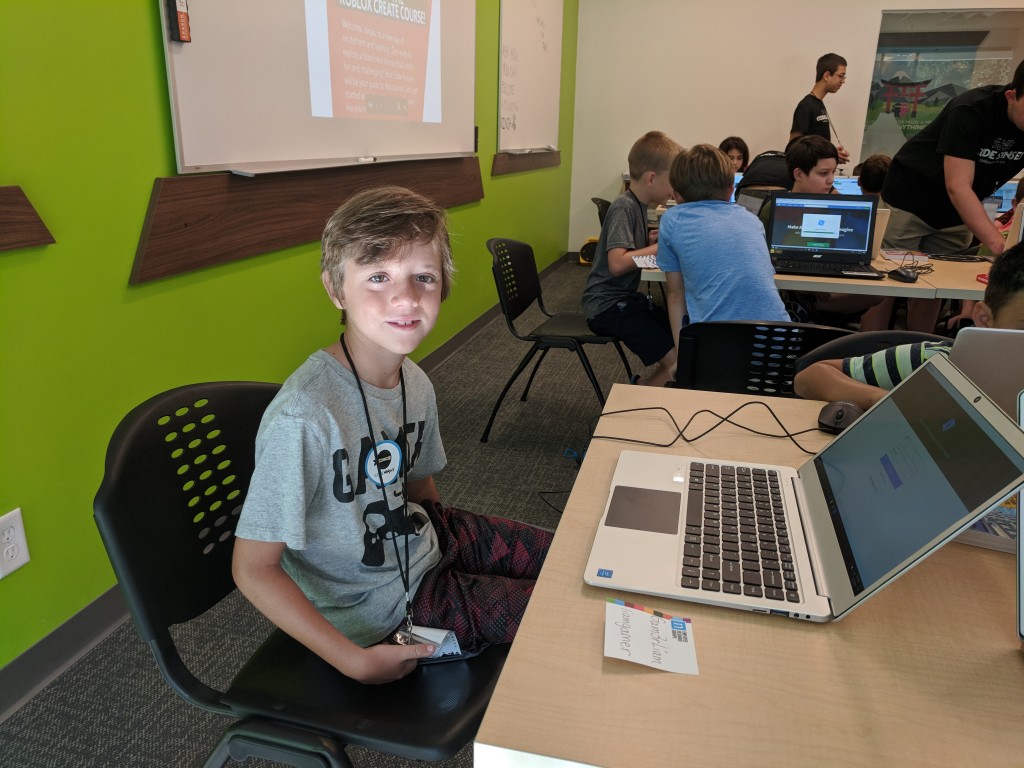 Two Coding Camps to Choose
This summer, Code Ninjas Carrollwood will be offering two types of coding camps for children ages 7 -14: Roblox Create and Game Builders Club.
Roblox Create
Spark your imagination and explore game concepts through Roblox, no matter what your level – from beginner to expert. In this camp, kids learn how to build and create in Roblox. By learning how to use Roblox Studio, your child can much more than build just a game. Every student will design, plan and build their own 3-D world.
Game Builders Club
Game Builders Club is perfect for kids who want to build and create their very own video game. Every day, your kid's skills at game building will progress further and they will have a blast as they learn how to code. Games are made on MIT's Scratch platform.
Week-long half day and full day Code Ninjas summer camp begin June 4 with the last week happening on July 22. Visit www.codeninjas.com/camps/fl-tampa-carrollwood to learn more about the camps and register TODAY! Spots are limited.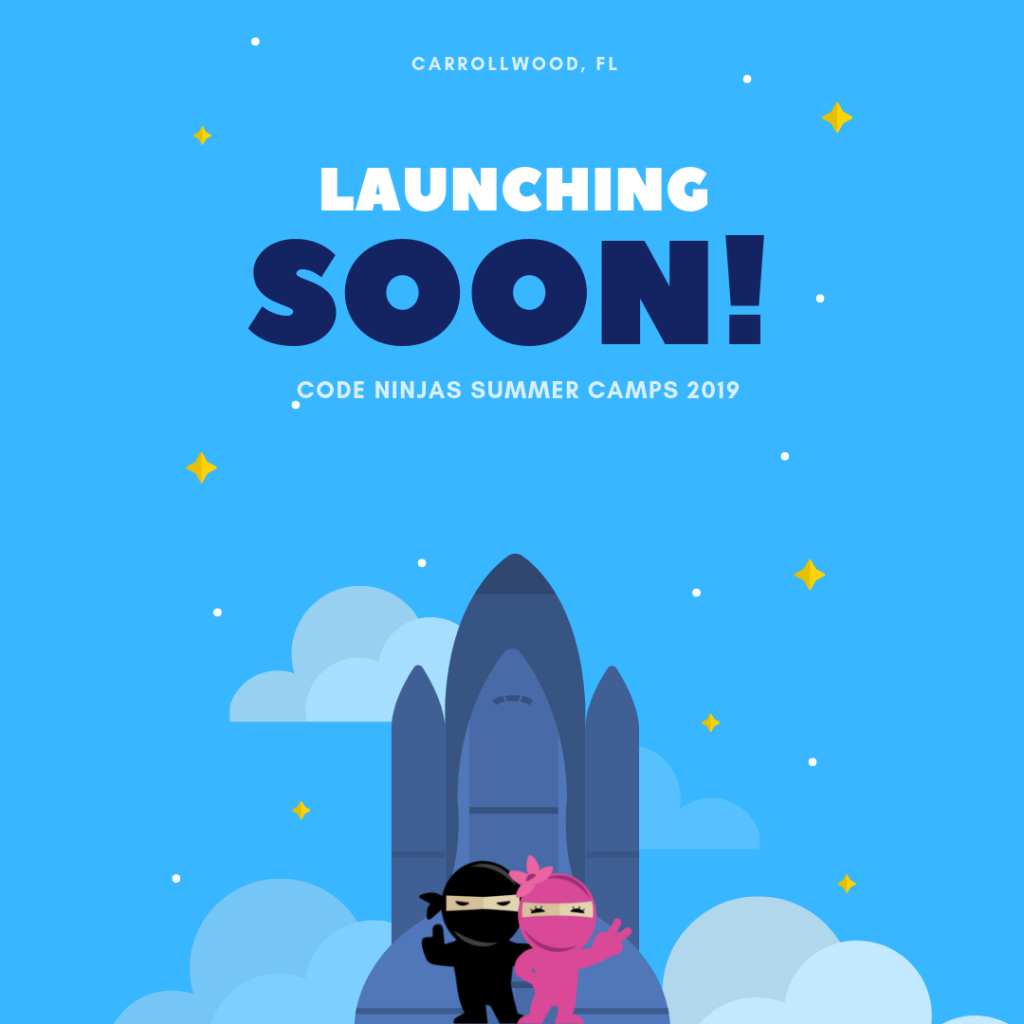 Code Ninjas Summer Camp Preview This Friday!
However, if you're not sure your child will enjoy a Code Ninjas summer camp, then give the program a test drive THIS FRIDAY, May 31 from 6:00 -9:00 pm at an exclusive summer camp preview. During this summer camp preview, kids will get access to create a game using MIT's Scratch coding platform, but they will also explore Roblox Studio with the help of our talented Code Sensei team. This is a great way for your kids to see what Code Ninjas has to offer while getting a glimpse of what Code Ninjas summer camps are all about. Learn more and RSVP at the Code Ninjas Carrollwood Facebook Page.
Code Ninjas Drop-In Programs
In addition to the summer programs, Code Ninjas Carrollwood also offer wonderful drop-in programs that allow kids to build, play, and learn at your own pace as you gain ninja skills. Visit www.codeninjas.com/drop-in/fl-tampa-carrollwood to learn more.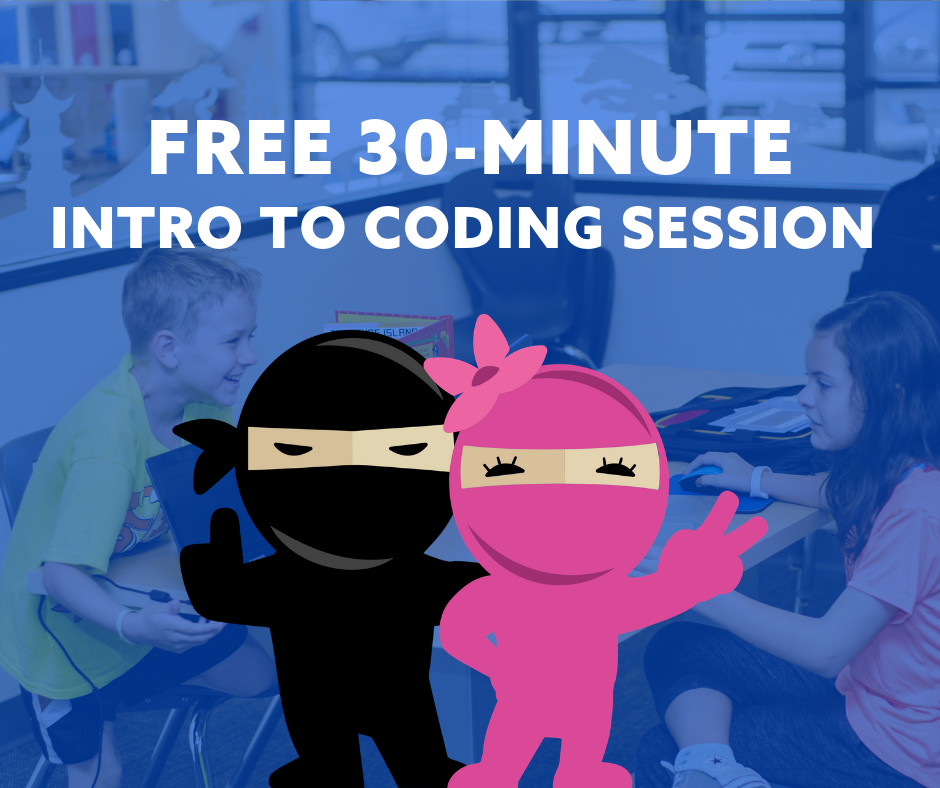 But Wait! There's More! A Run DMT Exclusive!
Run DMT fans and followers can book a FREE 30-minute introduction to coding lesson at Code Ninjas Carrollwood and learn more about the programs the center offers (especially the summer camps). Click here link to book a free session and tell them Run DMT sent you by typing "Run DMT" into the form.
Like I said, Code Ninjas has been a fantastic addition to our summer and homeschooling days. Liam can't wait!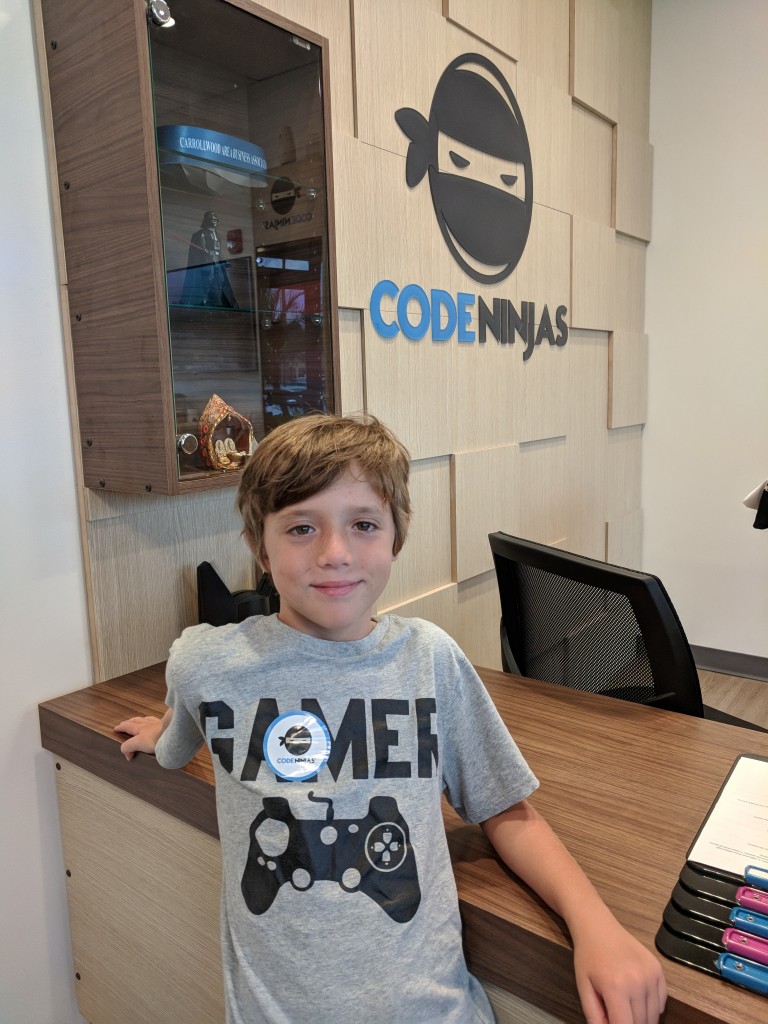 What coding camp will your kid choose this summer?
Code Ninjas Carrollwood is located at 14349 North Dale Mabry, Tampa, Florida. For updates on summer camps, drop in programs and parent night out event, follow Code Ninjas Carrollwood on Facebook and Instagram or call (813) 603-6509.