With my oldest entering her senior year and my middle daughter starting her first high school year as a freshman, I feel like a kindergarten mom all over again.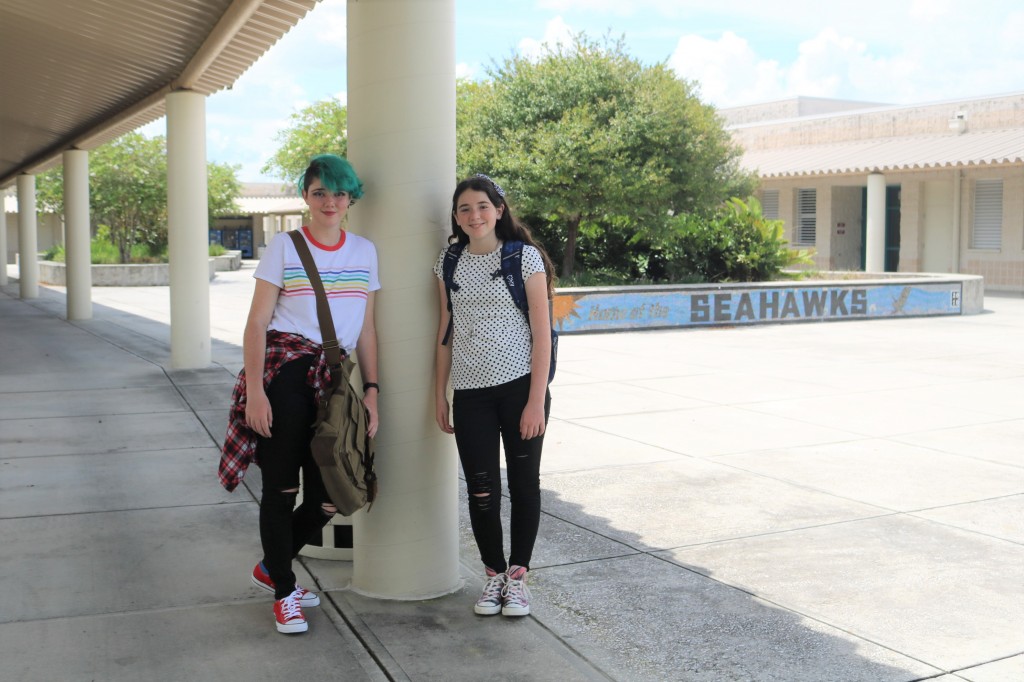 How did thirteen years slip by so quickly?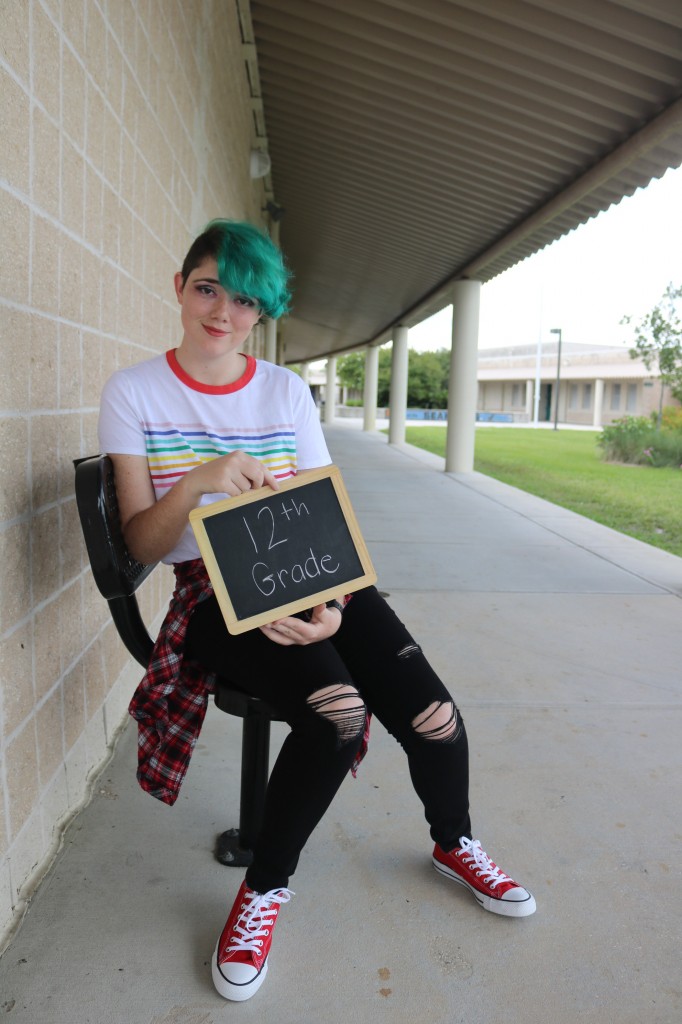 As I snapped all the first day of school photos of my three kids, I realized that this is Allana's last first day of school.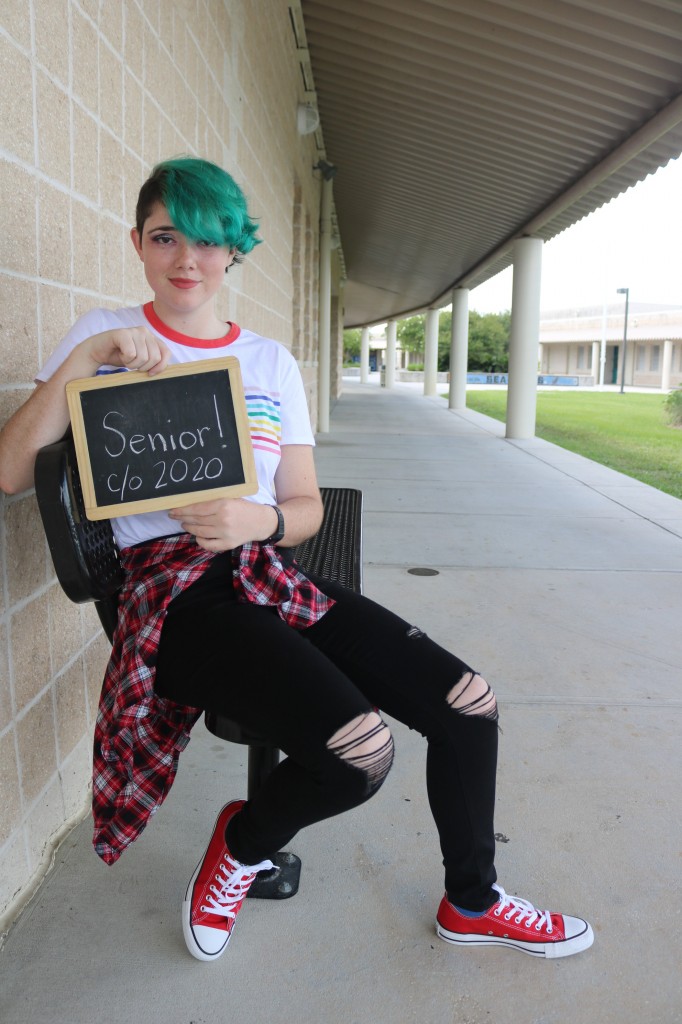 The last photo of watching her walking away with her backpack draped across her.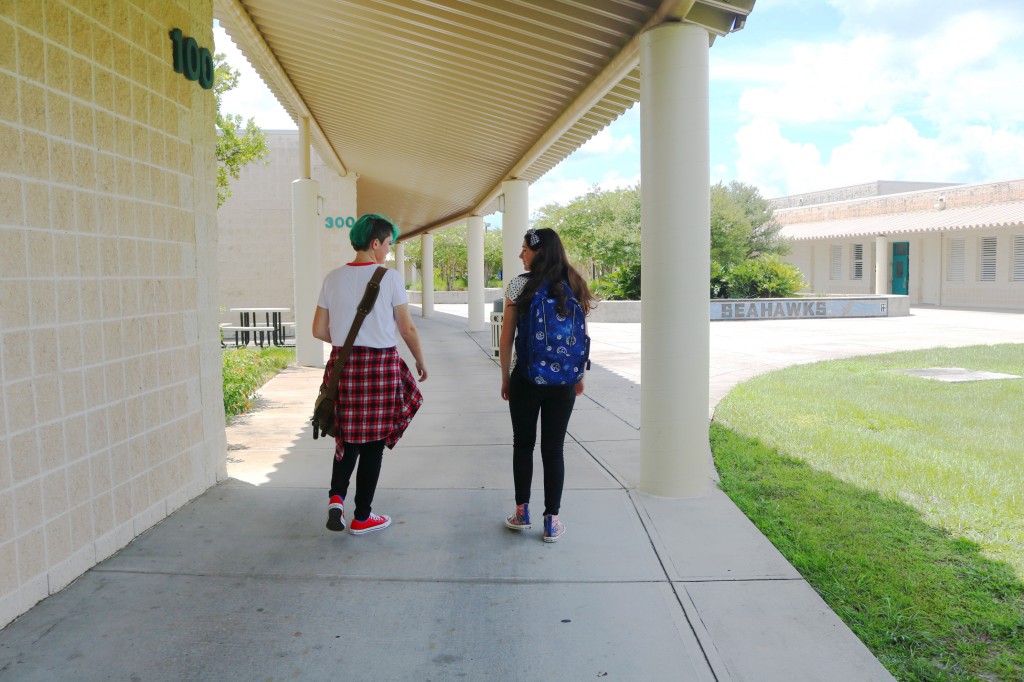 The last photo of her posing with our blackboard.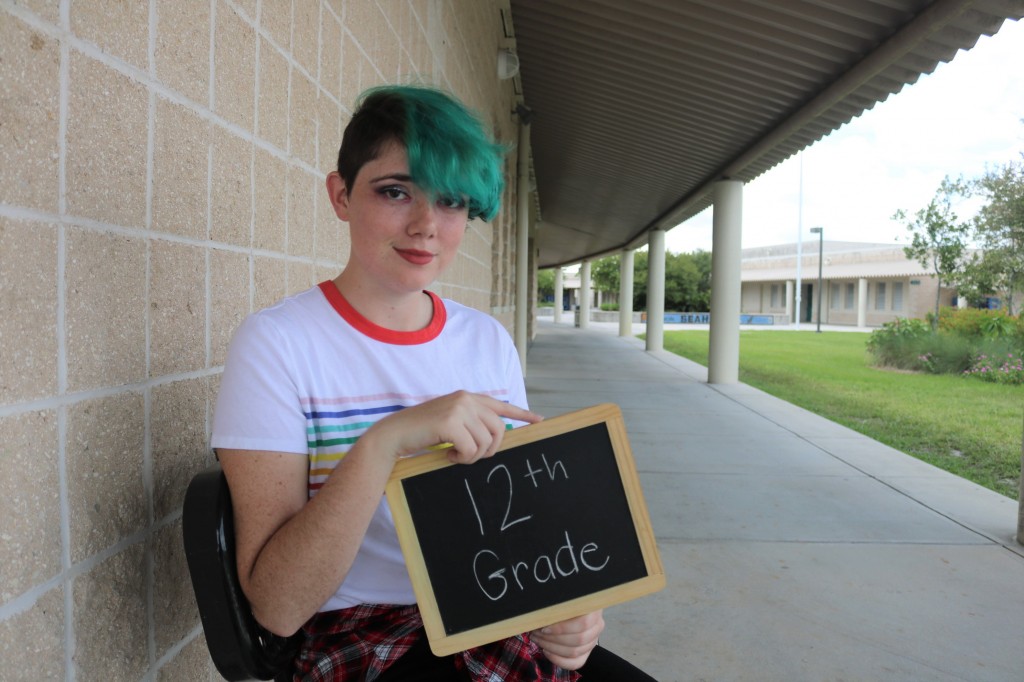 The last time all three kids will be together to pose for "First Day of School" photos.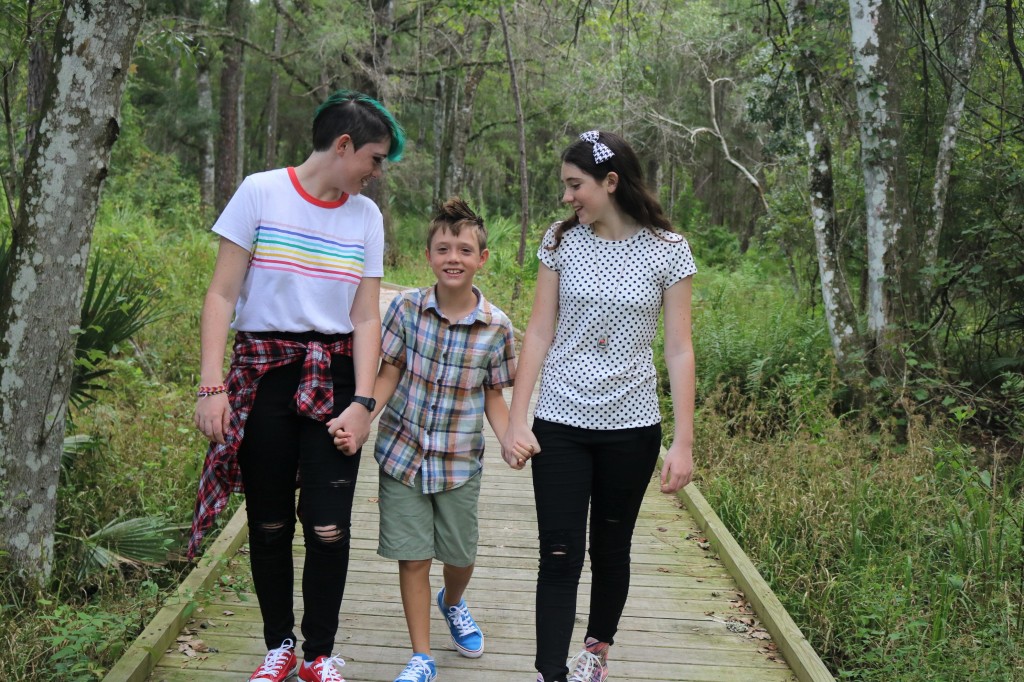 The last time I will embarrassingly snap a photo of her at ungodly o'clock at dawn while still in my pajamas and my fabulous bed head just before she catches the bus.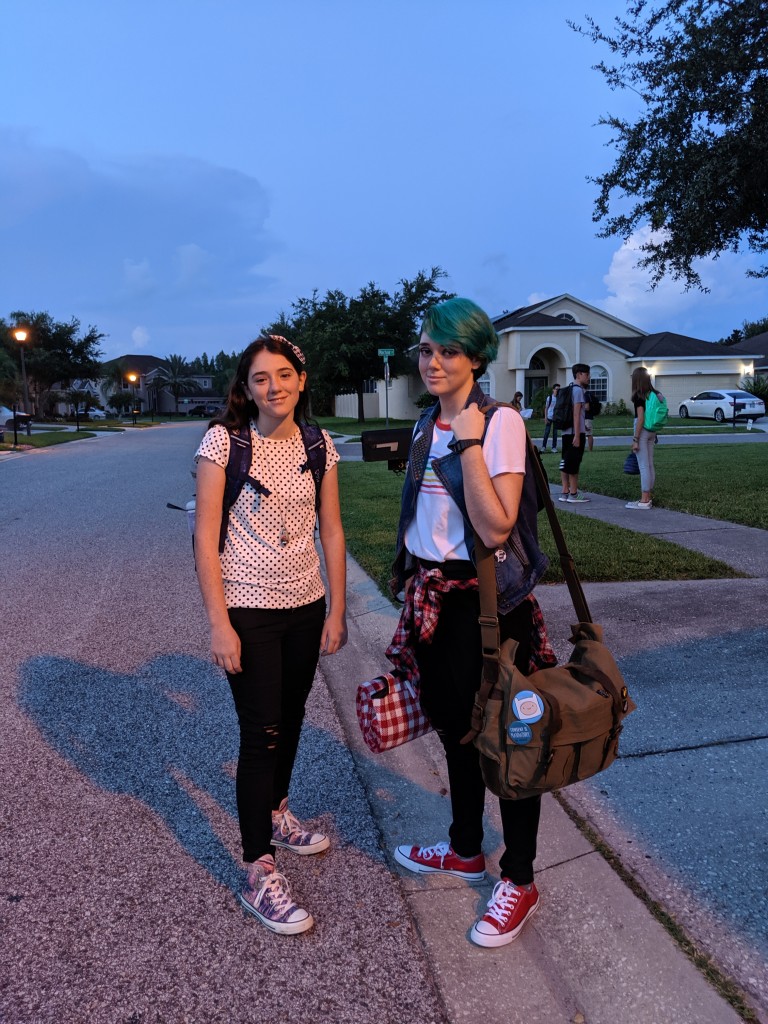 My last attempt to catch a photo of her before she boards the school bus and inevitably miss the moment.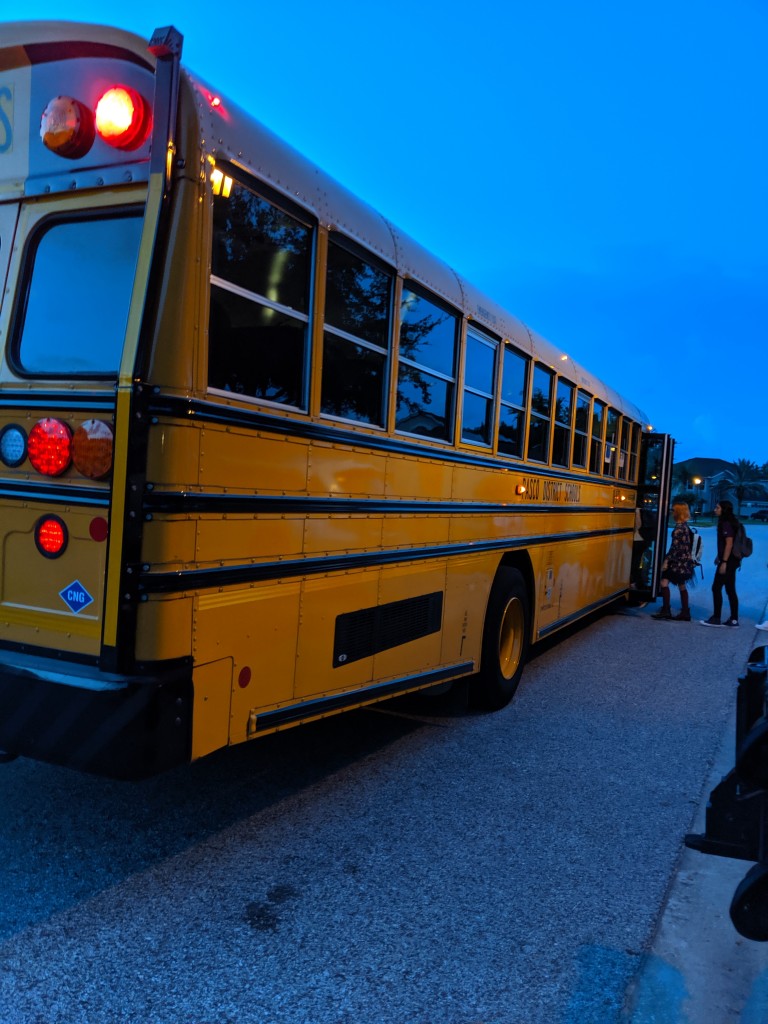 The last time my girls will walk the same halls together.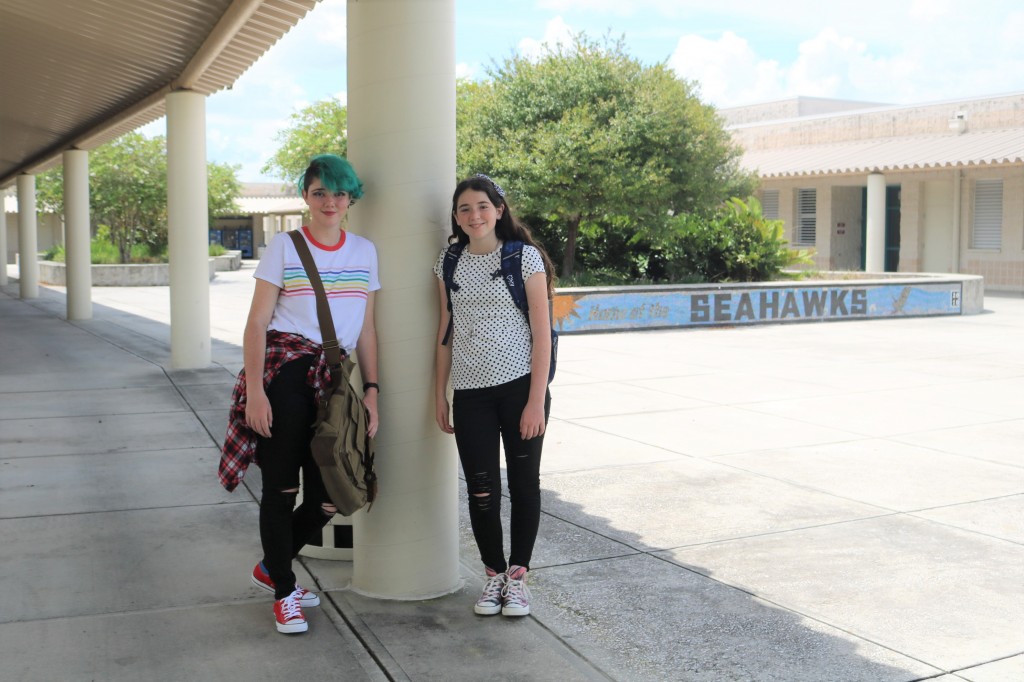 The last time I can catch her disembarking the school bus on her first day of school.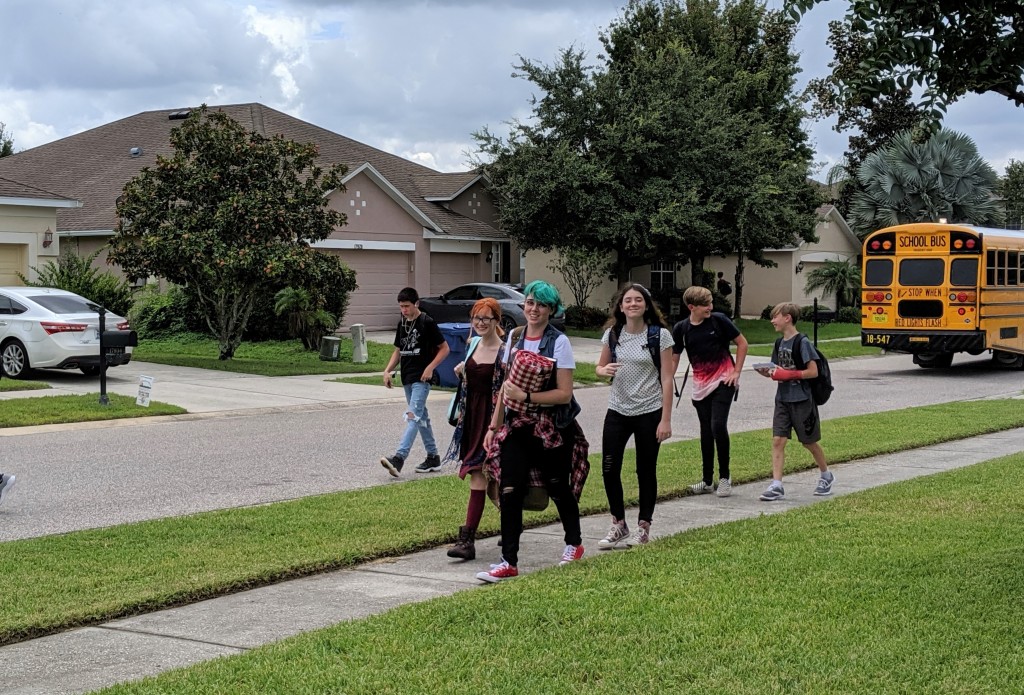 The last time I will see her walk through the door after a long first day of school and I excitedly ask her, "How did it go?" And she'll give me a side-eye before sharing all the details between sleepy yawns.
Only 180 days left of Allana's high school life before she leaves for college.
This is it.
While realistically before me stands a teen that towers over me with a swoopy, edgy teal haircut and on point makeup, all I see is a little freckled face five year old girl with long beautiful brunette locs.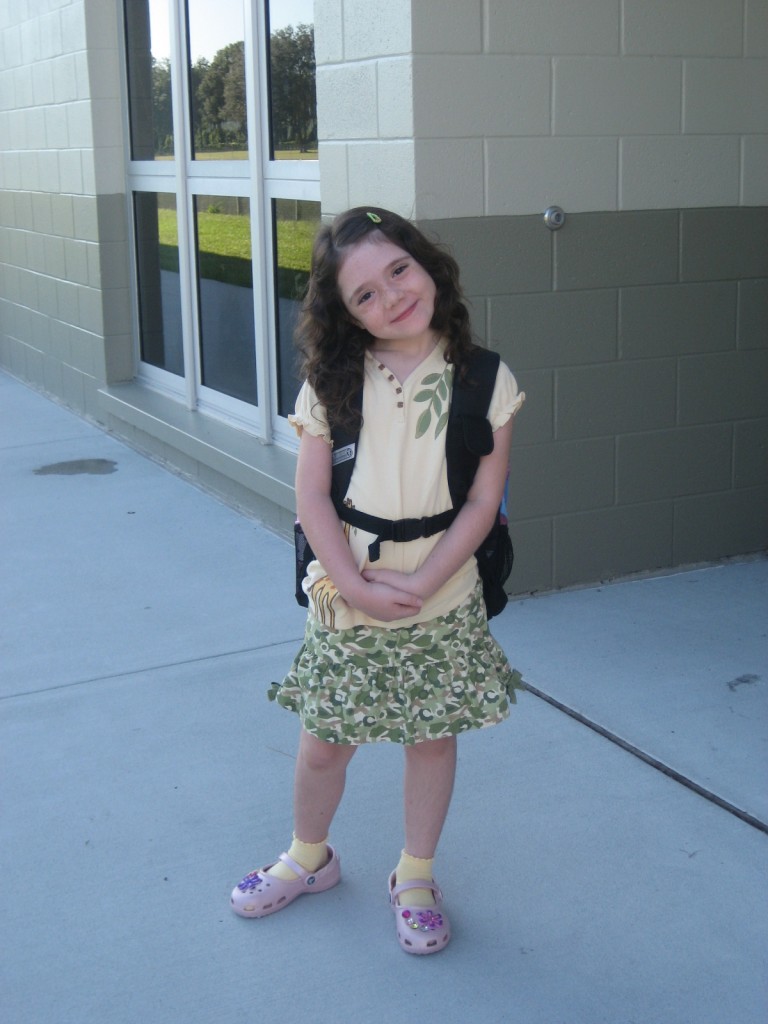 And I'm not ready for this, like that kindergarten mom wasn't ready to let go all those years ago.
Holding back the tears, this is where I remind myself to breathe and enjoy every last moment of these lasts.