When a close friend or family member has an impending birthday, you likely want to get him or her a gift that is memorable instead of mundane, unique instead of unimaginative.
As you might know quite well, this goal is often easier said than done. While there are any number of DVDs, CDs, clothes, car accessories and other common gifts from which to choose, you might have a hard time finding a fun and one-of-a-kind gift for the special someone in your life.
With this in mind, the following five gift ideas will help you think outside the (gift) box and allow you to give your friend or relative something he or she will remember forever.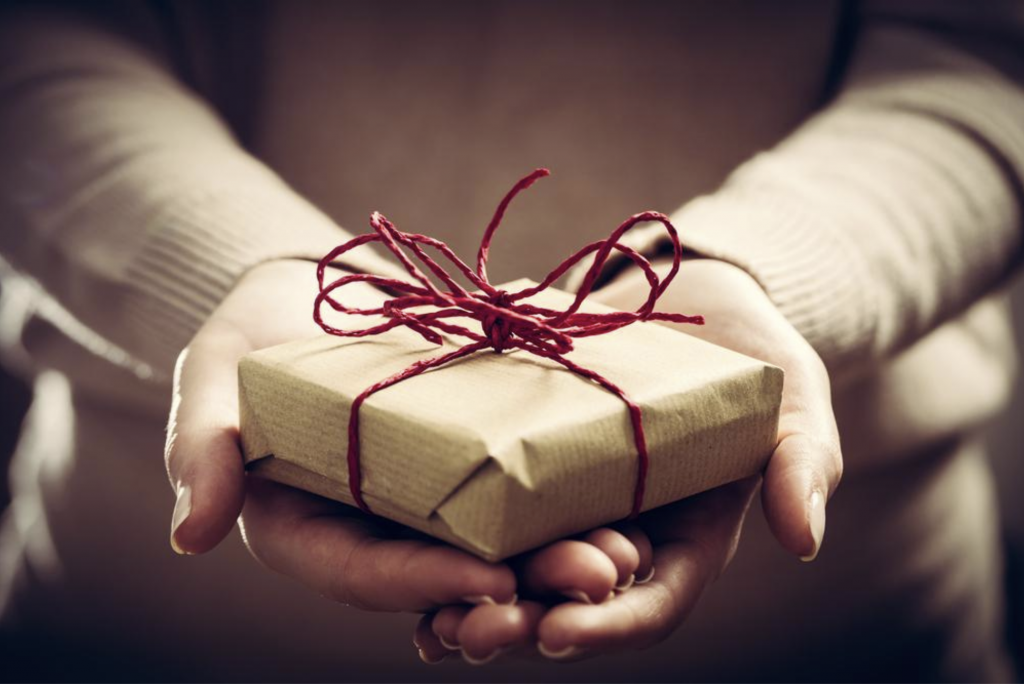 1. Coffee Bean Jewelry
If the gift recipient adores coffee, instead of buying him or her a mug, coffee maker or French press, check out the wide selection of coffee bean jewelry available on Etsy. 
For instance, the coffee bean necklace is ideal for men or women and features a real coffee bean with a small charm that is customizable with the initial of the recipient's first name.
Conversely, if your friend adores earrings, you can also find simple studs made from genuine coffee beans and sterling silver posts. The beans are covered in resin to help them last, while still maintaining the natural look of a java bean.
2. A Literary Shirt, Poster or Other Item
If your friend still talks about her childhood Nancy Drew collection or adores The Great Gatsby, you'll be sure to find the perfect unique gift at Lithographs.com. The company takes the entire text of a book and prints it onto items like T-shirts, posters, totes, blankets and more, along with a background image that goes with the story.
For instance, get your friend a Nancy Drew T-shirt with "The Secret of the Old Clock" printed across the entire shirt, along with an outline of the famous teen detective looking for clues with her magnifying glass. The company has more than 200 books from which to choose, so it shouldn't be an issue coming up with something for your bibliophile friend.
3. A Solid, Dependable Mattress
If the gift recipient either loves cool-looking furniture and/or is in need of some new pieces for his or her bedroom, check out the collection of mattresses available through Jerome's Furniture. Indeed, we may not think of mattresses as a typical or even practical gift, but the desire for a good night's sleep should become anyone's reality. 
Of course, you may consider a mattress as a gift since they play a crucial role in achieving good back health. Not only will you be purchasing a practical item your friend or family member will use literally every day, but doing so will provide them with a good night's sleep as well as the right comfort level.
4. Floorplan of a Favorite TV Character's Home
For the TV fan in your life, you can surprise him or her with a blueprint of their favorite TV character's apartment or home. Fantasy Floorplans sells highly detailed and accurate blueprints that depict the homes of everyone from Jerry Seinfeld and Kramer to the gang from The Big Bang Theory. The site has more than 150 available designs, so it should be easy to find a show your friend, relative or loved one adores.
5. A Mug with a Hoop
If your bank account is on the thin side but you still want to get your basketball-loving buddy a fun gift, you won't go wrong with "The Mug with a Hoop" from Amazon. While basic coffee mugs are common gifts, this one is definitely one of a kind with its attached hoop on the side and large capacity. 
Your friend, relative or loved one can use it to hold soup and then toss oyster crackers into the hoop, or mini marshmallows into his or her cocoa. Priced at 25 clams, it's a budget-friendly option for that special person in your life.
Happy Shopping!
You definitely don't have to trudge around the mall picking out some generic gift for your friend or relative. As these five unique gifts prove, there are plenty of fun, memorable and one-of-a-kind ideas your loved one will ooh and ahh over and use for years to come.