Fall is almost here and with autumn comes apple season. I only wish I lived closer to apple orchards so I could take my kids apple picking. Thank goodness, our local supermarkets be will be well stocked of apples this season, including bushels of our favorite apples, Envy Apples.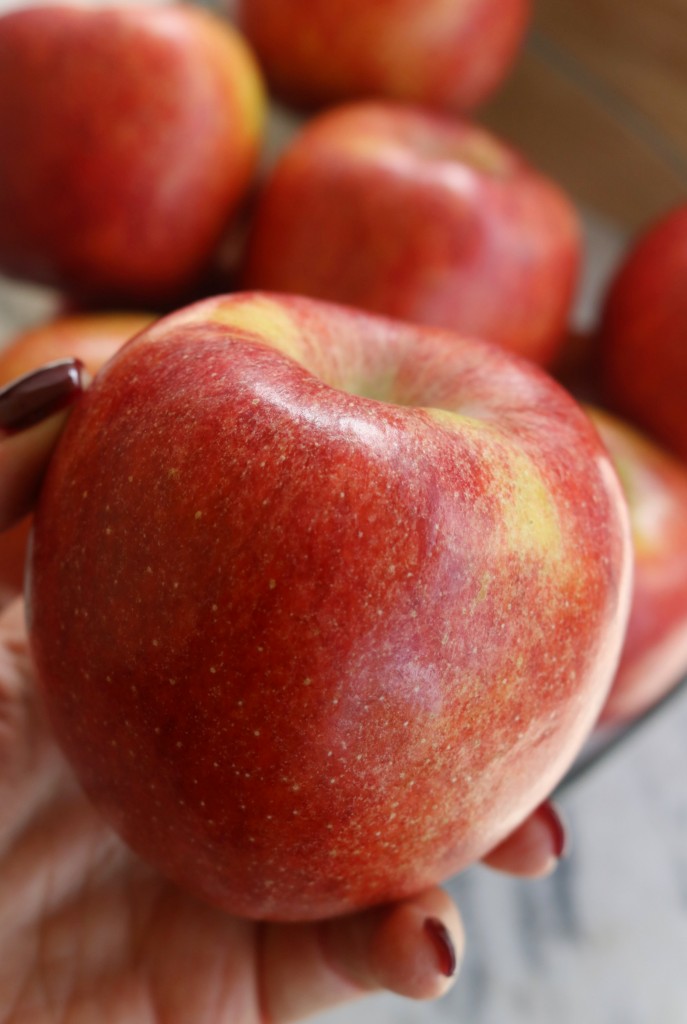 Naturally grown in Washington State and New Zealand, Envy apples are a non-GMO hybrid crossbreed variety between a Braeburn and Royal Gala. The results produce a deliciously crisp, sweet apple with an extraordinary crunch.
Envy apples have a bright, tender flesh that remains white, even after being cut, due to their naturally higher citric acid content. That acid prevents the 'browning' enzyme from activating and allowing Envy apples to stay crisp a lot longer. For this reason, they are VERY slow to brown, making Envy apples ideal for kids' lunches, picnics, salads, charcuterie boards and party platters as well as an ideal ingredient in appetizers like my Easy Apple and Sausage Arugula Goat Cheese Appetizers.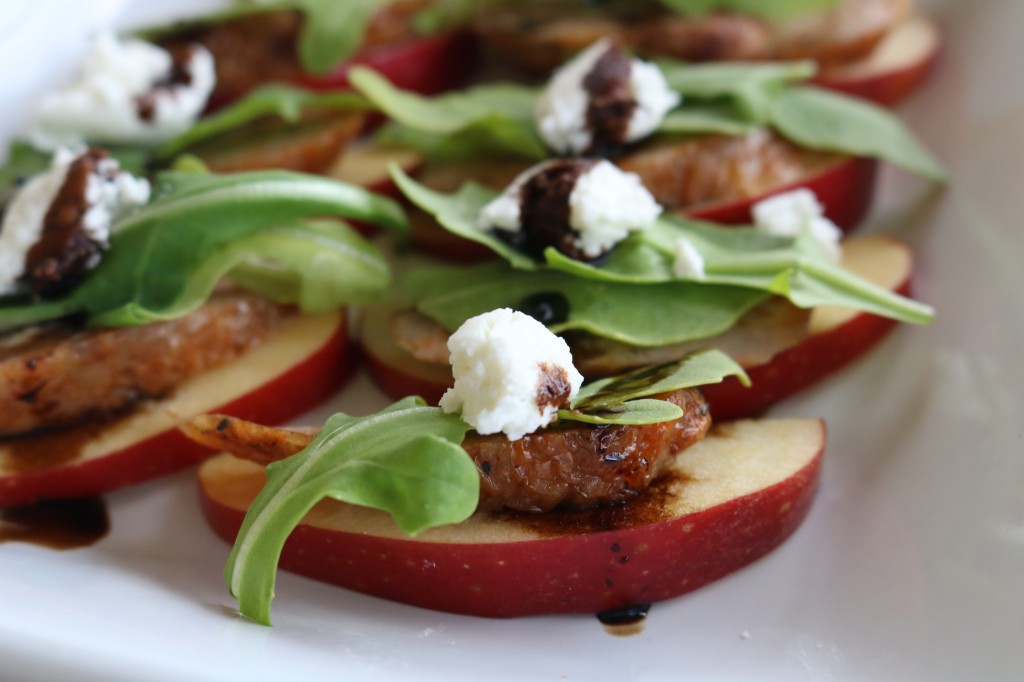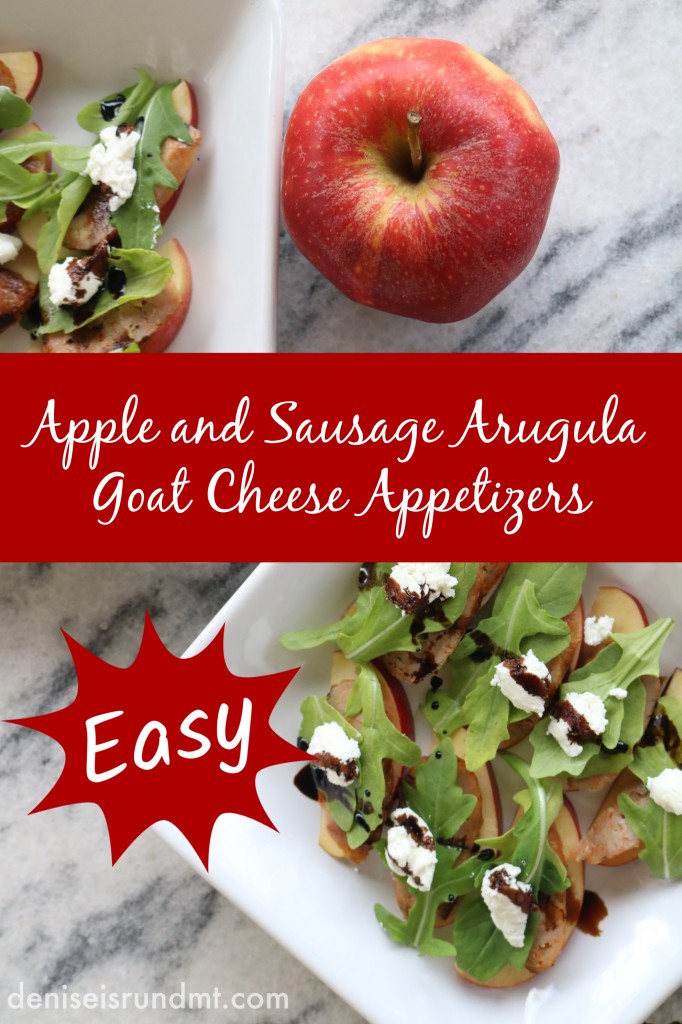 Easy Apple and Sausage Arugula Goat Cheese Appetizers
Prep time:
Cook time:
Total time:
Super simple and quick apple appetizer recipe that is low carb and high protein. Perfect for the holidays!
Ingredients
1 package - Greenwise Hot Chicken Italian Sausage
3 Envy Apples
1 cup Greenwise Baby Arugula
½ cup Greenwise Balsamic Vinegar
4oz. Publix Plain Goat Cheese
Instructions
Grill Greenwise Italian Chicken Sausage until 165 degrees; rest.
As sausage grills, simmer ½ cup Greenwise Balsamic Vinegar in a saucepan on a low heat until thick, about 10 minutes. Stir often.
When sausage is cooled, slice sausages diagonally (along the long side) to create long ¼ inch slices.
Slice Envy Apples into thin ¼ inch slices. Place apple slices on platter and top each with a slice of sausage.
Garnish with arugula and goat cheese.
Drizzle with balsamic reduction. Serve.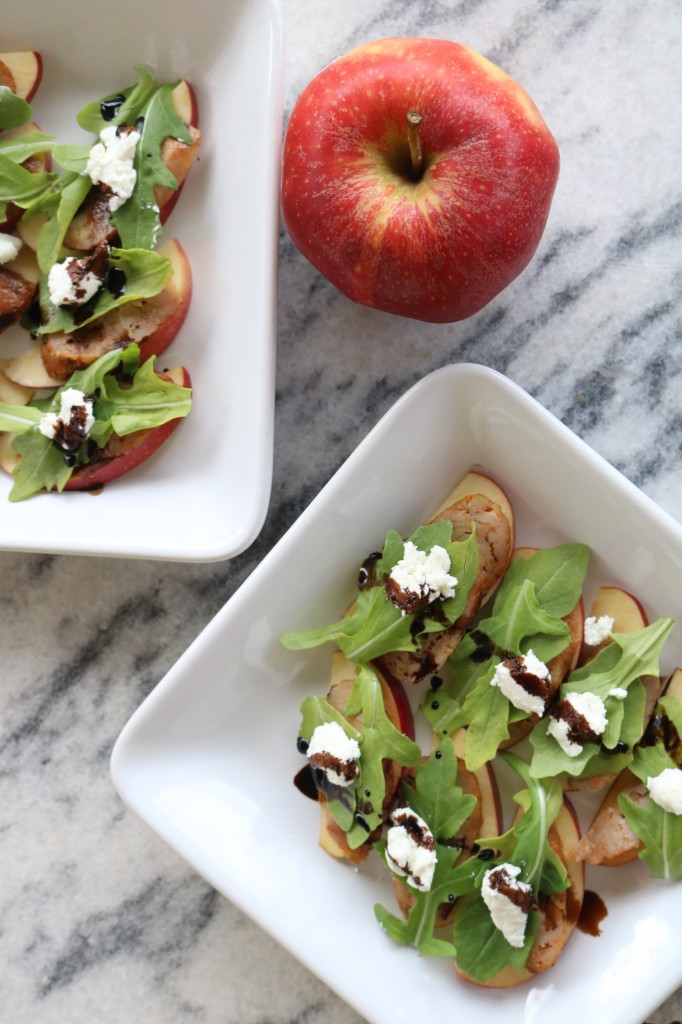 Envy apples can be found nationwide at grocery stores including:  Publix, Whole Foods, Walmart, Market 5 one 5, Central Market, Raley's, King Soopers, IGA, Wegmans and more. For the store nearest you visit envyapple.com and click on the store locator.
Saturday, September 7th from 2:00 – 3:00 pm
You can taste my Easy Apple and Sausage Arugula Goat Cheese Appetizers prepared by Chef Anthony LoGerfo and the Publix Aprons Team at an Envy™ Apple Blogger Sampling Event at the Citrus Park Publix Aprons Cooking School located at 7835 Gunn Highway, Tampa, FL 33626. Learn more here.

No registration is required!
Stop by and see me at Publix to #BiteAndBelieve!