My family and I received a subscription to Raddish Cooking Club Kit in exchange for this delicious review. All opinions are served and prepared by me.

Like many of your families, our family has spent many days in Covid quarantine cooking at home. To mix things up and break up the monotony of our weekly menu, we even took a few online cooking classes.
Cooking together as a homeschool family engages everyone in conversation as well as folding in an assortment of wonderful learning experiences and interdisciplinary lessons happening at once.
Much like the recipe itself, the act of cooking combines so many wonderful lessons together such as reading, science, math with a twist of history and culture and a dash of cooperative learning. All of those lessons make Raddish Cooking Club a winning combination for homeschooling families.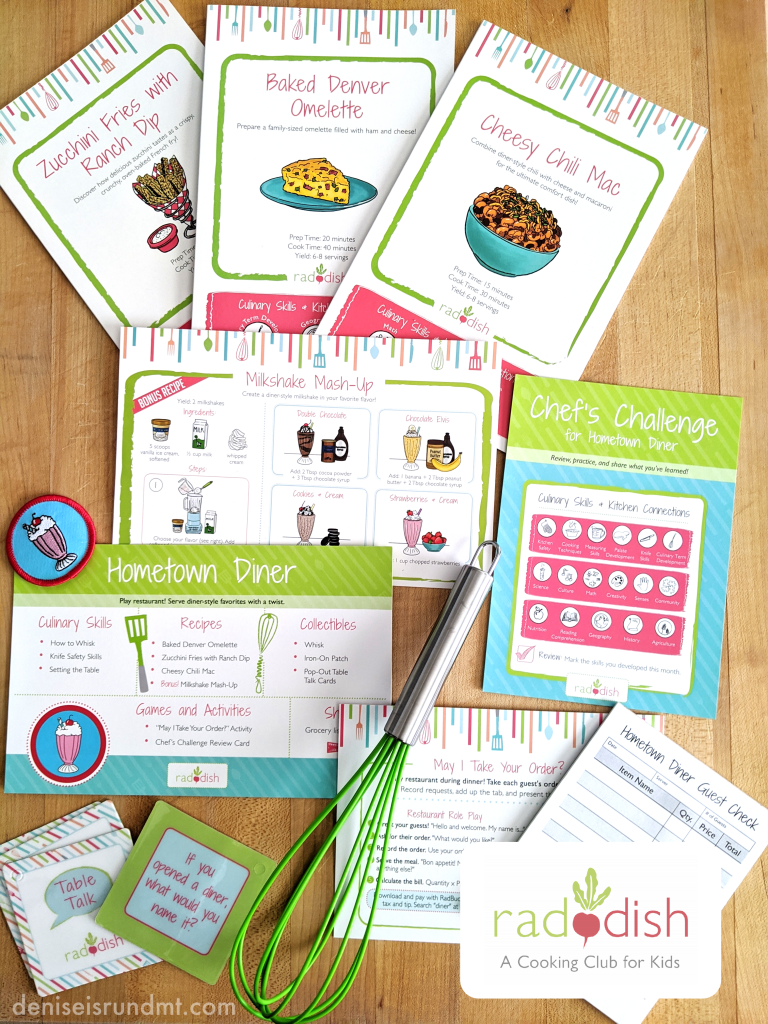 This summer, we received a Raddish Cooking Club Kit and fell in love with the experience!
Given the variety of picky palates and dietary needs in our house, we found some cooking clubs to be hit or miss. Either they were full of "kid food" and not appealing to me or too healthy and not all appealing to my kids. That's why even the pickiest of eaters will love Raddish Cooking Club!
Each month, Raddish provides the perfect combination of recipes that kids will like with tasty healthy options for health-conscious families.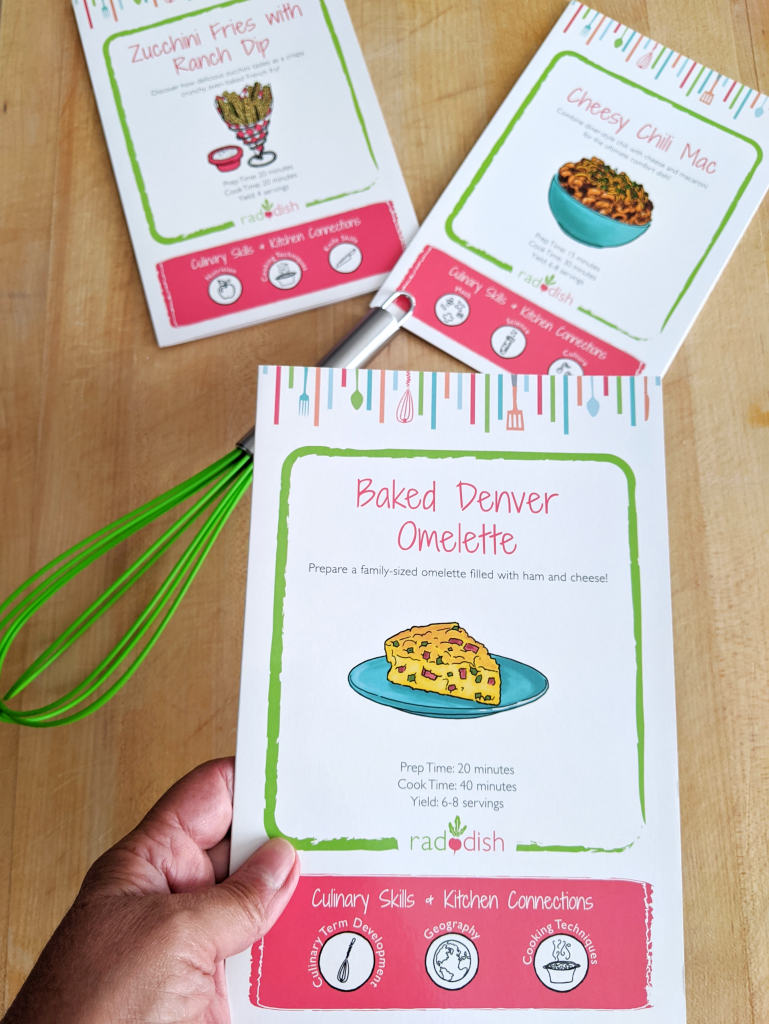 As part of the Raddish Cooking Club monthly kit, families will receive three laminate step-by-step easy to follow recipes, how-to culinary techniques, a shopping list that includes dietary substitutions, a new cooking utensil, a themed patch, a hands-on game or craft and a set of conversation starters.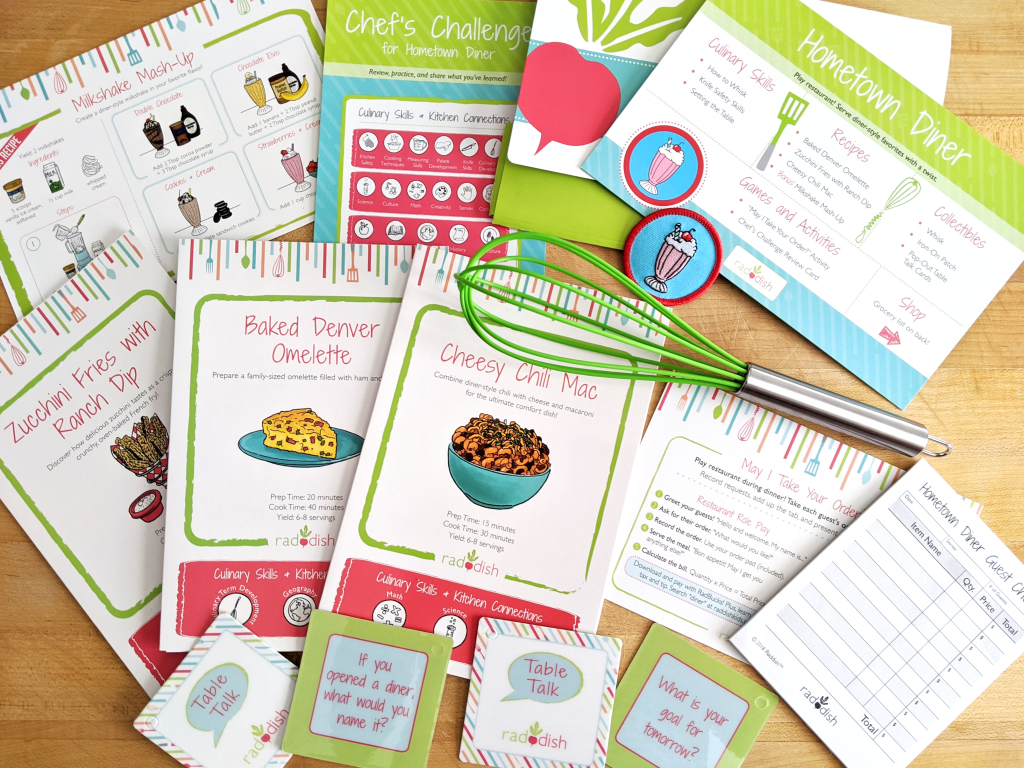 The recipe cards are visually appealing with simple step-by-step instructions to follow. Visual cues and small amounts of text sequentially outlined make it easy for even the youngest cooks or struggling readers to follow along.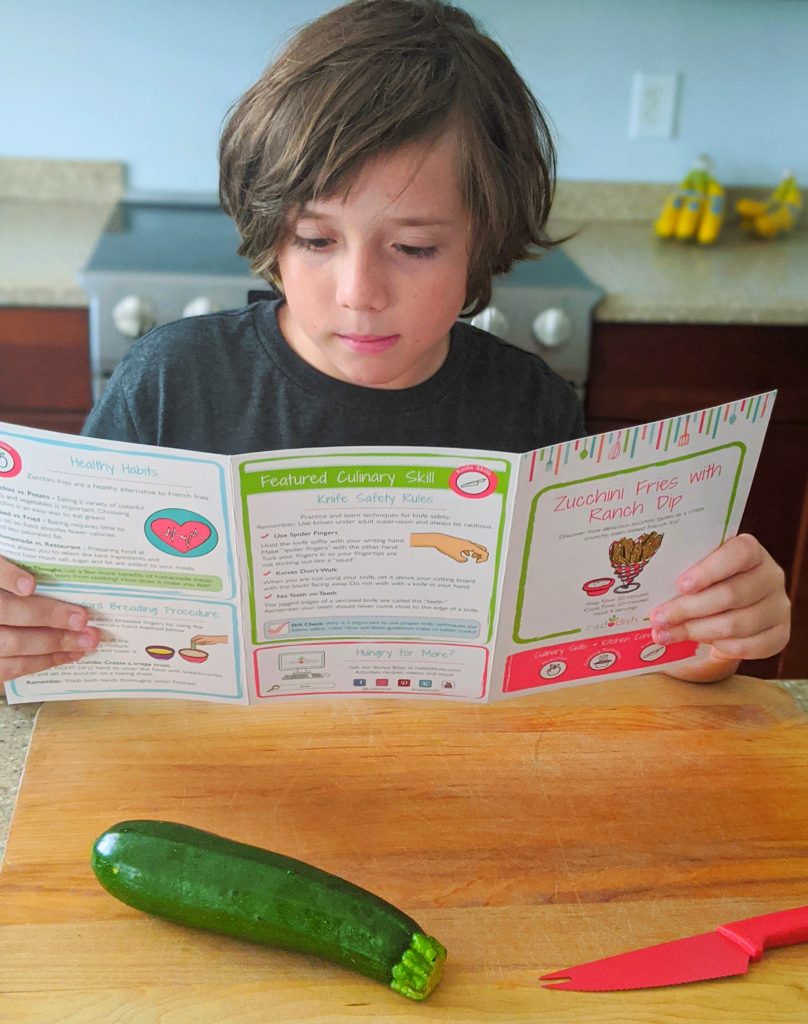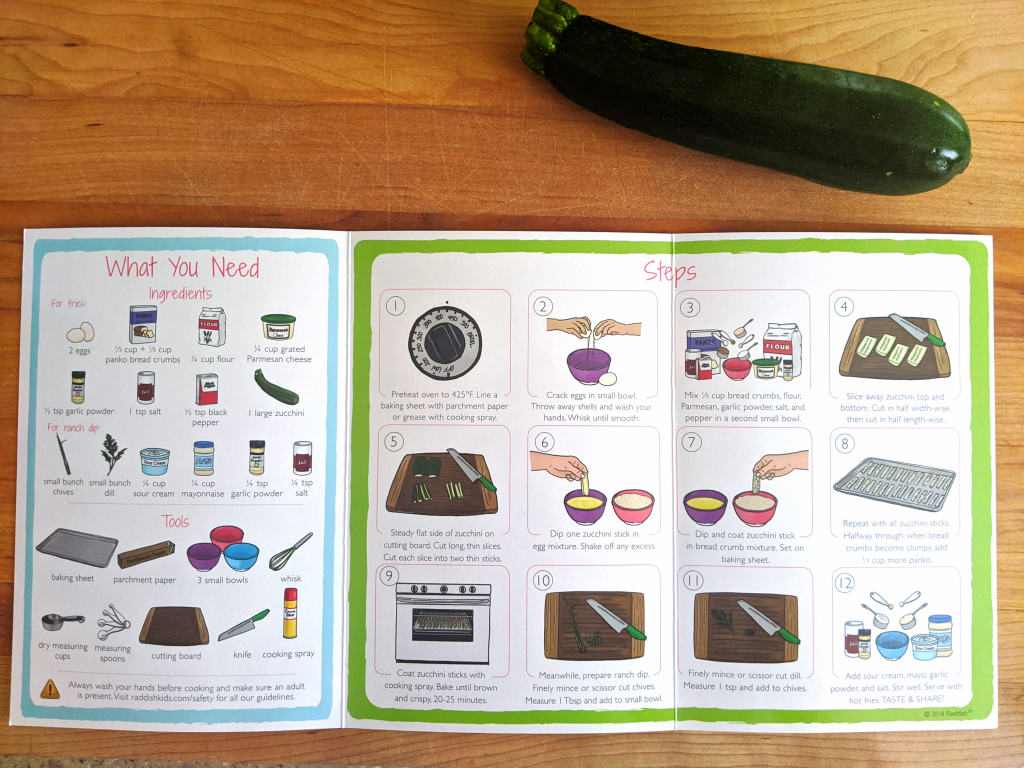 For homeschool families, everything you need to make learning happen in the kitchen comes in your kit. You can even find "Bonus Bites" online for an extra helping of learning and other fun activities related to your kit. Learn even more delicious lessons, cook along videos and recipes in the Raddish Kitchen School.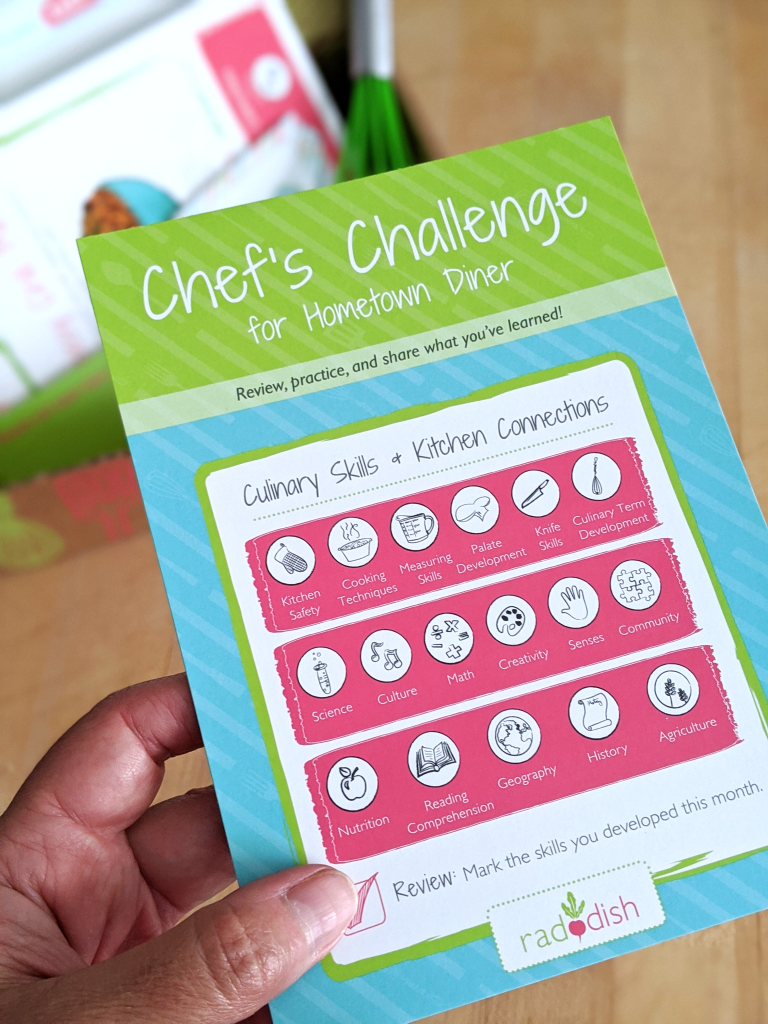 Besides bringing us all into the kitchen to learn and play, I love that Raddish was created by mom and educator, Samantha Barnes, who understands how to meet the needs of parents and kids as well as foster a lifetime love of learning and skills necessary to create independent, creative thinkers and risk takers.
If you want to add some spice to your homeschool lessons or your menus, then definitely sink your teeth into Raddish Cooking Club!
Or, if you are thinking ahead and looking for gift ideas for the holidays, Raddish Cooking Club is a fantastic subscription service for the mini chefs in your life.
Use the code ATHome for $15 off a 6-month subscription or Chef20 for $20 off a 12-month subscription.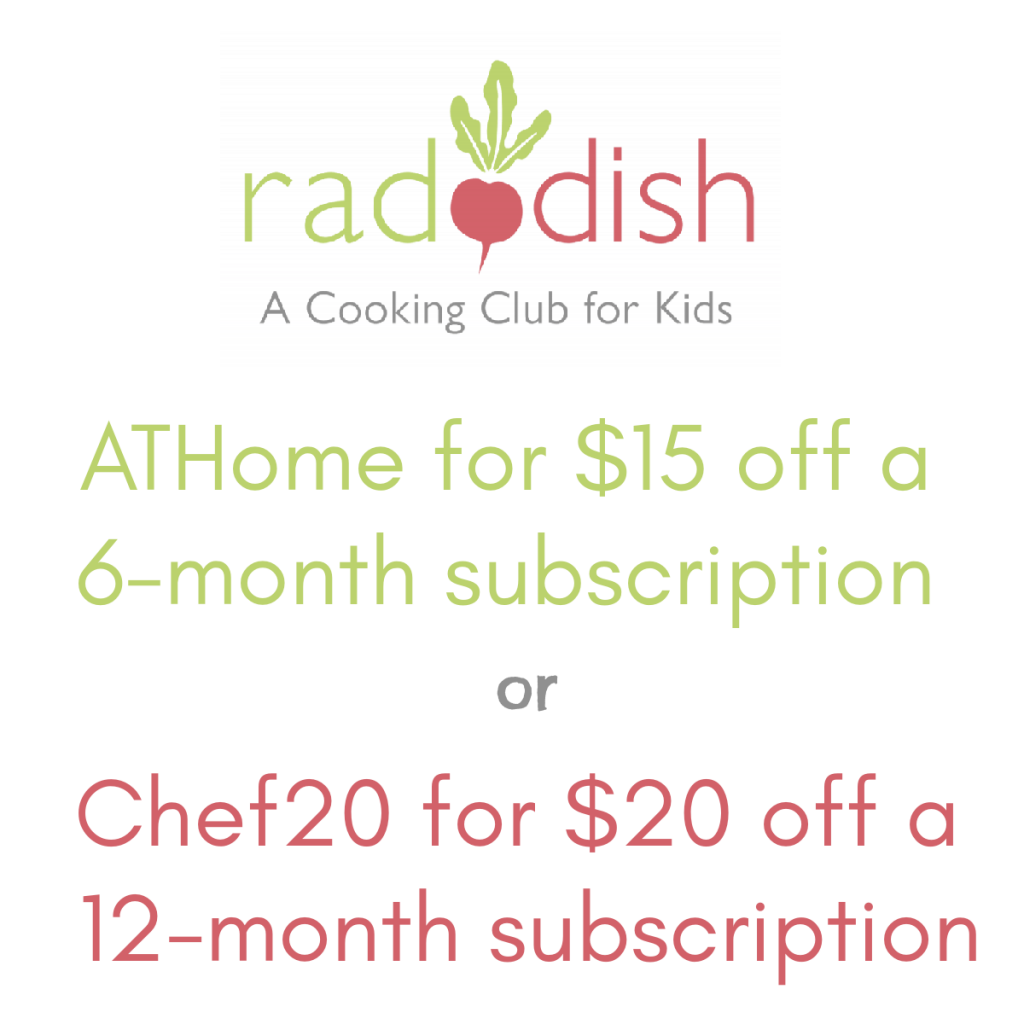 See September's Harvest Party here. Order by September 20th to receive the Raddish September Kit.