As we slip into September, we roll into six months of quarantine life in a Covid-19 world with so many traditional road races cancelled, such as the Boston Marathon, Chicago Marathon and NYC Marathon.  Adding into the mix of cancellations, the Rock'N Roll series announced many of its favorite races would not happen this year as well.
As runners, we spend months training for these big moments. But as the theatre world reminds us, these moments are not cancelled just temporarily paused. The shows must go on as do the races. Perhaps not in person, like we hoped or planned, but virtually we can still stay on track with our training and keep our motivation and spirits lifted.
September Virtual Races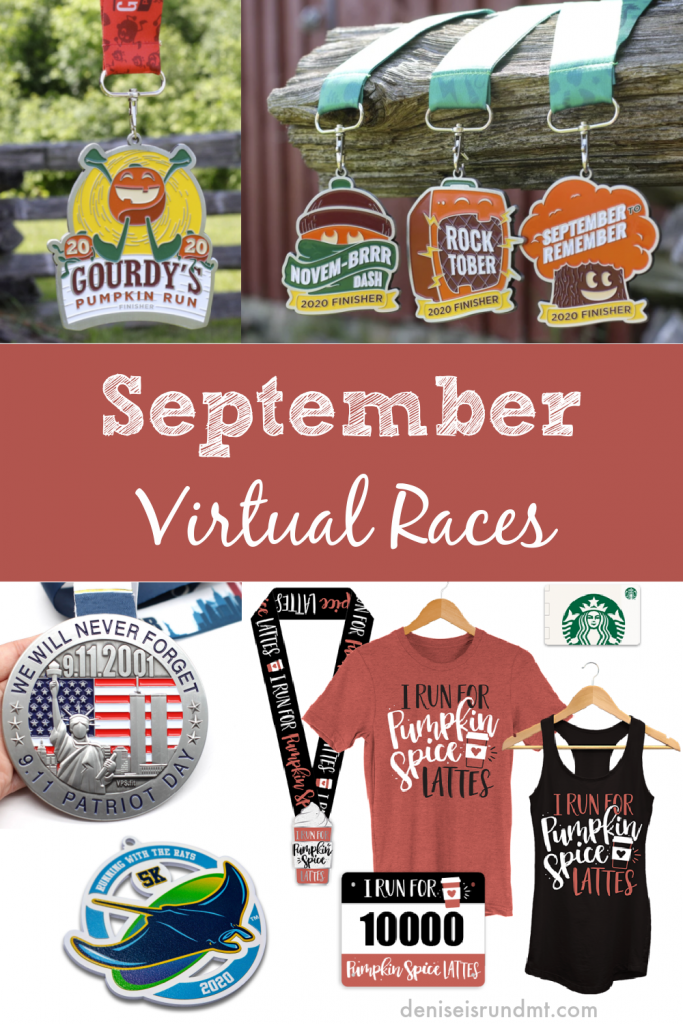 Thirty days hath September and the month is chock full of challenges and virtual races from fall themed fun runs to 9/11 runs to remember.
Fun Runs
Now until September 30
$34.95 + 6.95
5K or 10K
Bib
Bayside Tigers T-shirt or tank
Bayside Tigers medal
Share on social media #BaysideTigersRunningTeam #IRun4Movement
Refer friends and earn money back
Benefits Feeding America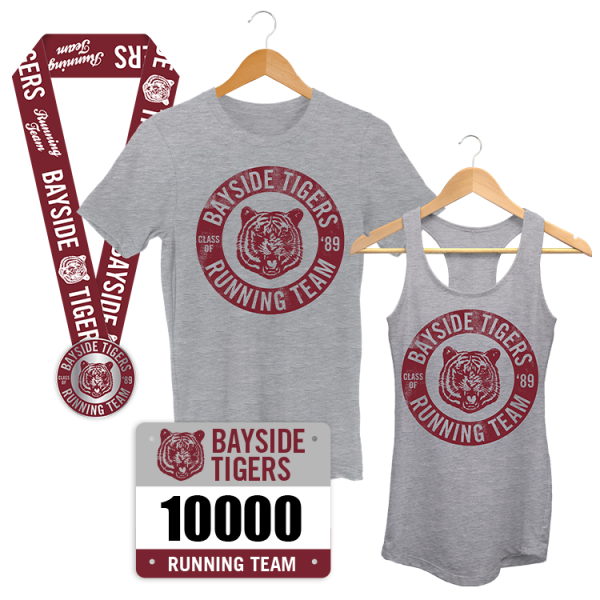 Sept. 5 -7
$25
5K/10K/25K
Medal
Digital finisher's certificate
Additional cost for t-shirt
Benefits the National Park Foundation
September 27
$55 Half Marathon or 10K
ZOOMA Cape Cod finisher medal
$75 Cape Cod Challenge medal – 3 medals (Lobster Trap 1 Mile + Half Marathon or 10K )
$123 Cape to Coast Challenge option – 6 medals (Participate in Cape Cod and Amelia Island on Oct. 18)
Bib
Beach hair, don't care tank top
Run ZOOMA visor
Run ZOOMA decal
Run ZOOMA luggage tag
Run ZOOMA mini-backpack
Submit results via live tracking app
Share on social media @runZooma #ZOOMANation #runZooma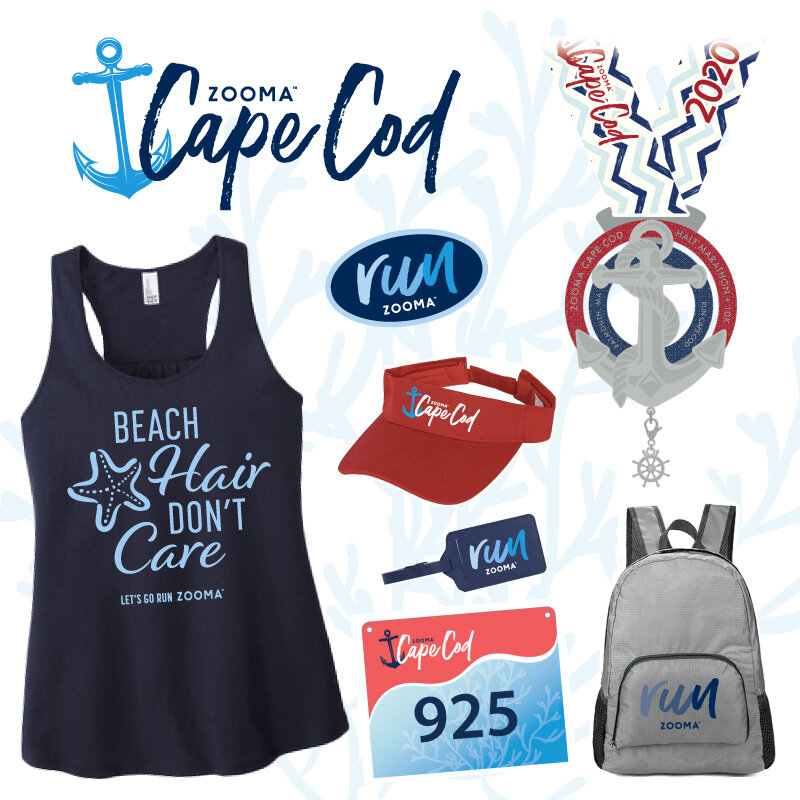 Now until Sept 26
$20
5K
Submit finish to Active.com
Benefits the Pocono Mountains United Way's Healthy Start Program
Sept. 1 – 30
$30 standard registration, $50 for premium
5K
Benefits Rays Baseball Foundation and Rowdies Soccer Fund
Commemorative finisher's medal
Bib
Downloadable finisher's certificate
Premium registration includes Rays Ticket Voucher valid for two (2) Lower Reserved tickets for a 2021 regular season home game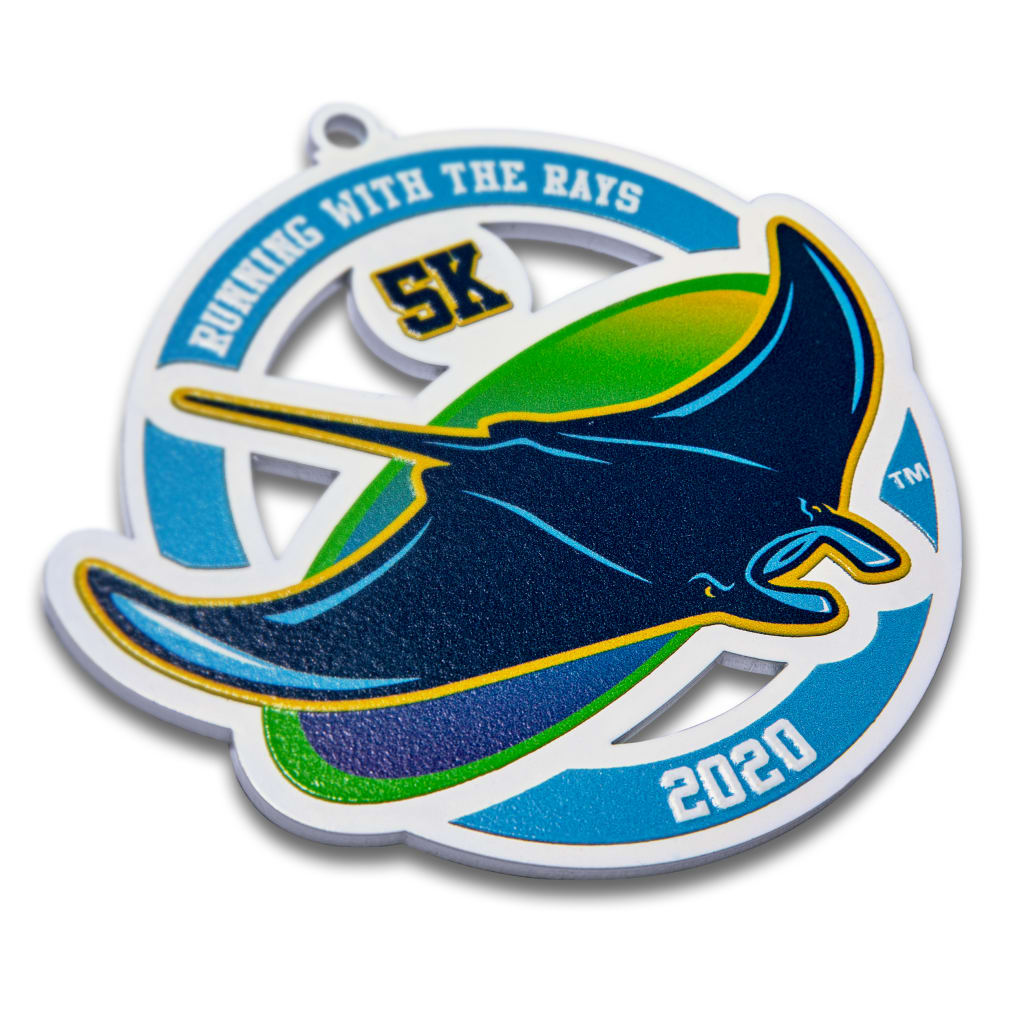 Sept. 15 – 29
5K
$45 shirt and medal
$30 medal only
100% proceeds donated to Bailing Out Benji
Now until April 21, 2021
$29
Run, walk, cycle or swim.
200 miles (individual) or 2000 miles (team)
1 mile = 10 virtual miles in the challenge
Oregon Trail finisher double-sided medal
Finisher patch
T-shirt
Digital checkpoint badges
Other optional gear items as add-on purchases
Submit miles online
Share progress in BDR Oregon Trail Facebook group
Earn money through referrals – See site for details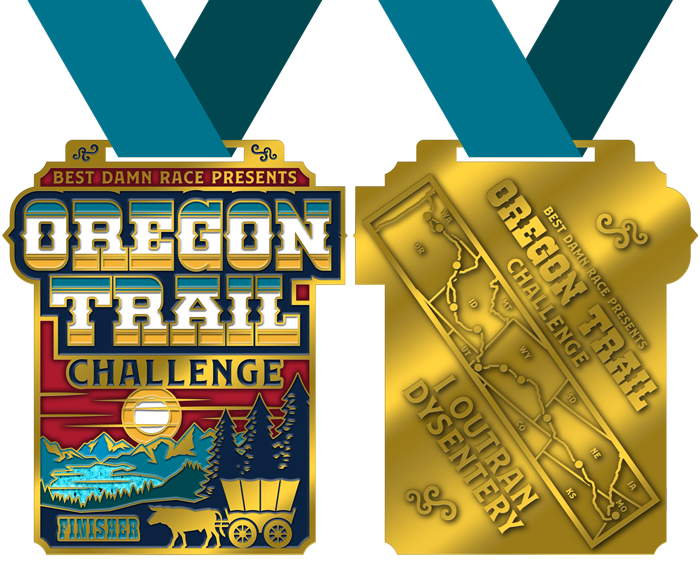 Sept. 19
8K -$20
2 mile run – $20
Faster Than Fiona (Girl Scouts CEO) – $15
2 mile -`$10
T-shirts
Digital bib
Patches for Girls Scouts
cotton shirts $10
athletic tech shirts $15
Benefits local Girl Scouts troops (fundraising opportunity for troops)
$30
9K
Sept 1 – 30
Share on social media #PawstonMarathonVirtualRun #VirtualRunChallenge @virtualrunchallenge
Submit finish time online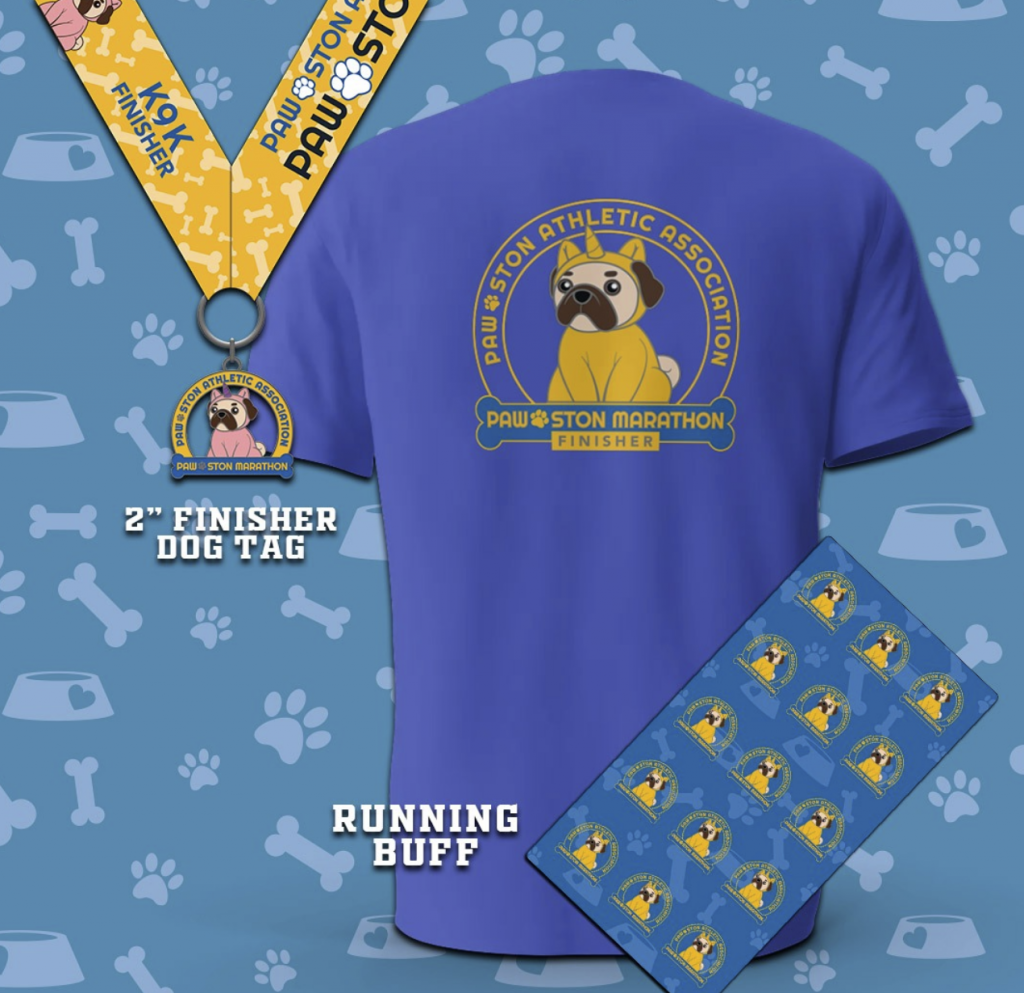 9/11
$25
Sept. 11
Double-sided Twin Towers "Never Forget" Medal
9.11K
Bib
Submit results online
Benefiting the 9/11 Victims Compensation Fund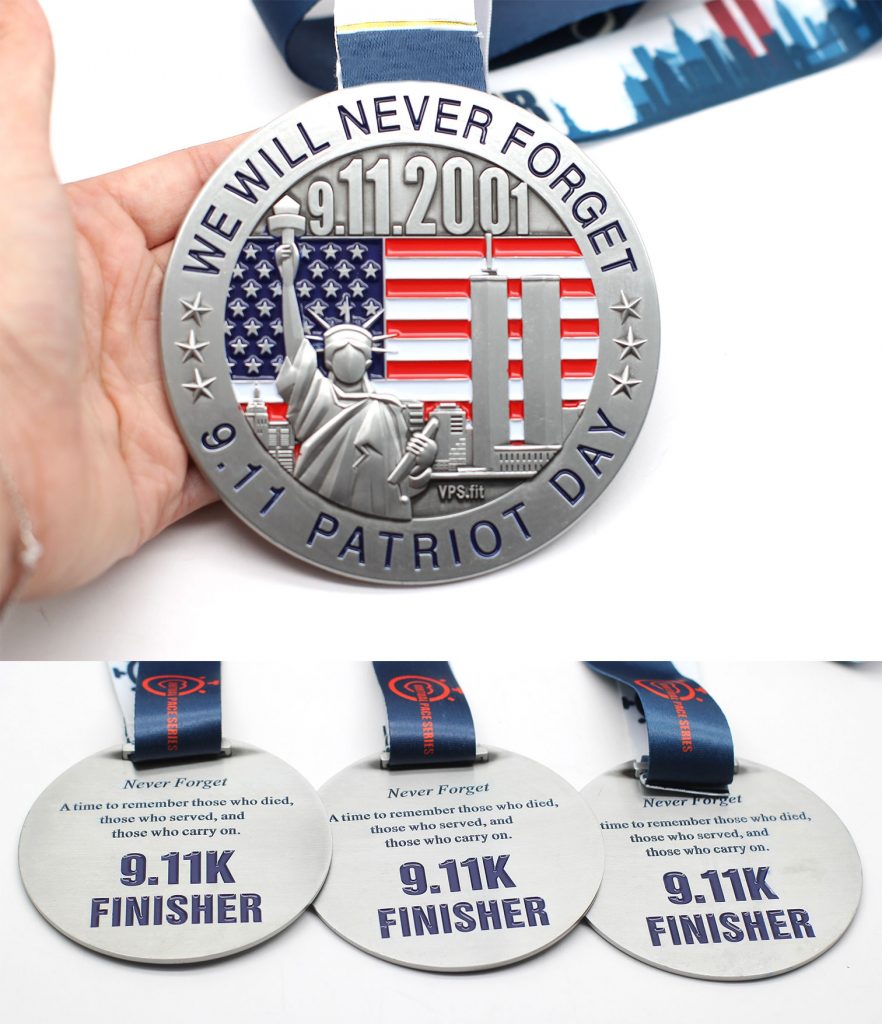 Sept. 5 -12
$30
Kids 12 and under $10 discount
Digital bib
A long sleeve commemorative shirt
Submit finish time online
Now until Oct. 3
$27
9.11 miles
Bib
Twin Towers medal
Share on social media #911MemorialVirtualRun #virtualrunchallenge
Submit finish time online
Benefits National Fallen Firefighters Foundation and Tuesday's Children
Sept. 11 – 30
2,977 participants needed to run for each life lost on 9/11
$28
$5.00 using discount code RUN (Expires 9/1)
$36 Includes t-shirt
Bib
A name of a life lost on September 11 (Run in that person's honor)
Firefighter medal
Benefits Tuesday's Children
Earn $3 back for each referral
Sept 11 – Sept. 12
5K – $26.50 + $2.50 fees
10K – $28 + $2.50
Eagle medal
Submit finish time on device via email or text
Share in Facebook group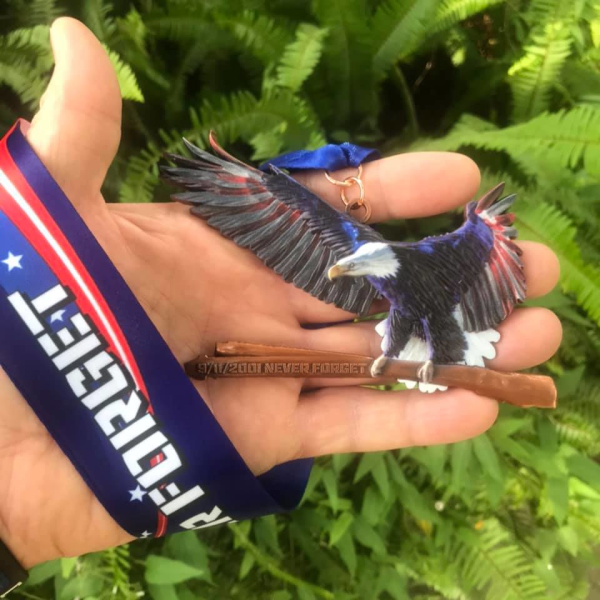 September 1 – 12
$35
5K or 10 miles
George Washington medal
T-shirt
Share on social media #GWPatriotRun
Benefits Mount Vernon and the estate of George Washington
Now until Oct. 1
$25
5K, 10K, Half Marathon, 1-Mile Fun Run OR 100 Mile Challenge
Bib
Tech tee
Medal
Submit results online
Share on social media #HeroesSalute
Benefits First Responders Children's Foundation
Brain Boosts
$35
September 13
Run as an individual or fundraise as a team
Multiple virtual cities
Bib
BT5K medal
Drifit shirt
Mask (included with $50 registration fee)
Share a tribute video to honor a loved one
Submit finish time to RaceJoy app
Benefits the American Brain Tumor Association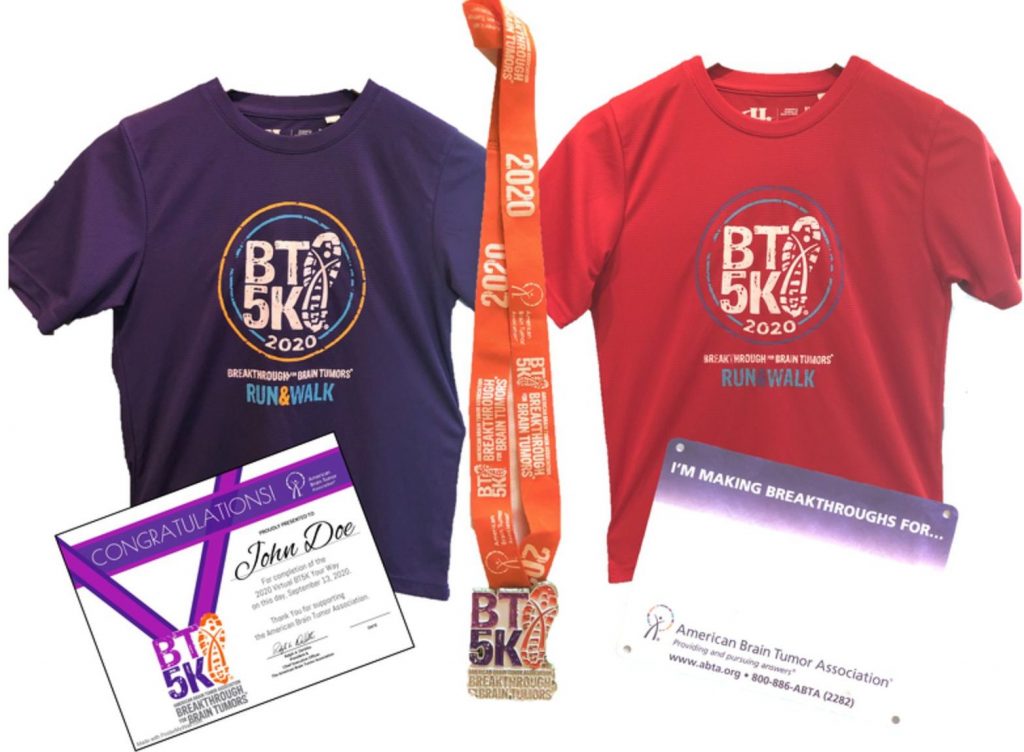 Sept. 1 – 30
$25 (Ages 22+)
$15 Students (Ages 18-21)
$10 Youth (Ages 13 to 17)
FREE – Kids Fun Run (Ages 3-12)
Families with a special needs child – $20.00 (flat rate for entire family)
Additional FREE registration for 2021 5k
Robbie Foundation 2020 medallion
Share on social media @RobbieFoundation
Benefits children in Maine acquire equipment and therapies not covered by insurances.
Now until September 30
$34.95 + $3 fees
5K/10K
Official Hope Isn't Canceled T-shirt or tank
Boco Gear Face Mask
Bib
Benefits frontline workers by providing meals
September 12 – 13
$25
5K or 1 .5 mile walk
T-shirt available for added donation
Submit finish time online
Share on social media @JogYourMemory5K #JogYourMemory5K
Benefits the JYM Caregiver Fund for Alzheimer's assistance
Fall Themes
Now until November 30
5K, 10K, Half Marathon or Marathon
$32.75 (Scarecrow medal and bib only)
$38.75 (Scarecrow medal, bib and Fall Y'all shirt)
SAVE $3 with code FALLYALL
Refer friends and earn money back
Submit results online or on social media @medaldash
Benefits Feeding America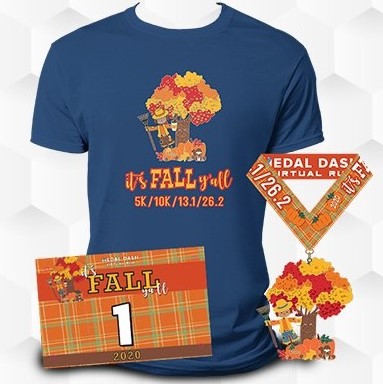 Now until October 31
$35
Benefits United Disability Services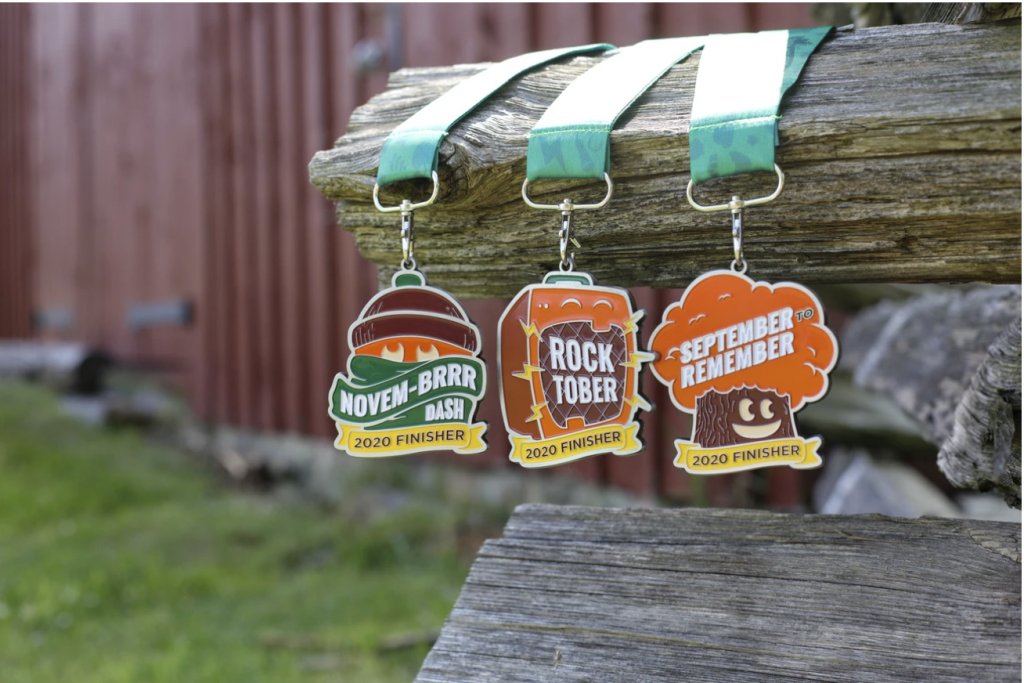 $10 each or $22 for three medals
Earn one medal for each 5K run
September to Remember – Run 5K in September
Rocktober – Rock (run) 3.1 miles in October
Novem-brrr Dash: Finish fall with one more 5K
Now until November 22
$39
Lightweight tech hoodie
Medal
Bib
Gourdy's Apple Cider Spice Blend
Virtual finisher's badge
Submit finish time online
Share on social media @gourdyspumpkin run #GourdysPumpkinRun
Form a team and save $5 per person
Benefits Girls on the Run
#toughpumpkin option – Run with a pumpkin – earn a tough pumpkin medal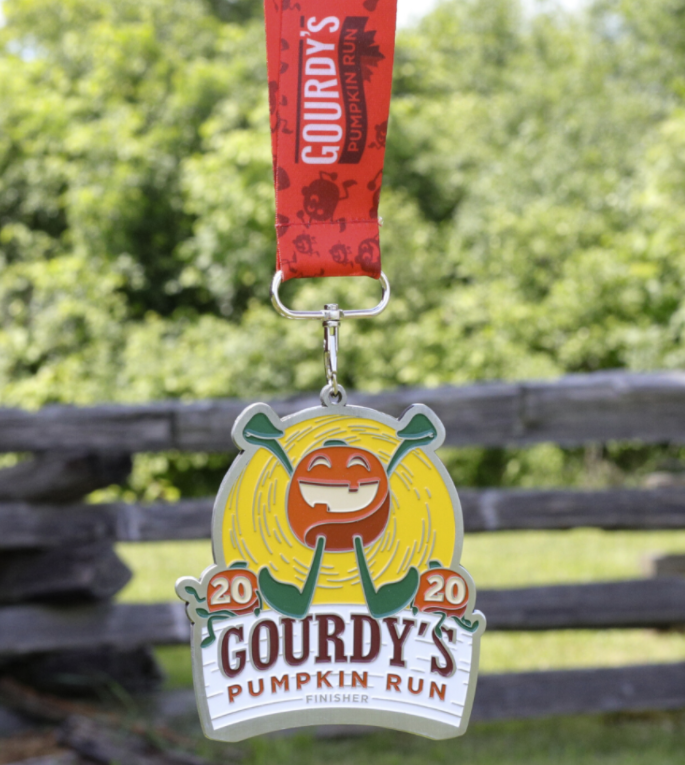 Now until Nov 8
Marathon, half Marathon, 10K & 5K
Submit finish time online
Long sleeved t-shirt
Digital bib
Digital finisher certificate
Mug and medal are available as add-ons during registration. (Included in marathon registration)
Submit results online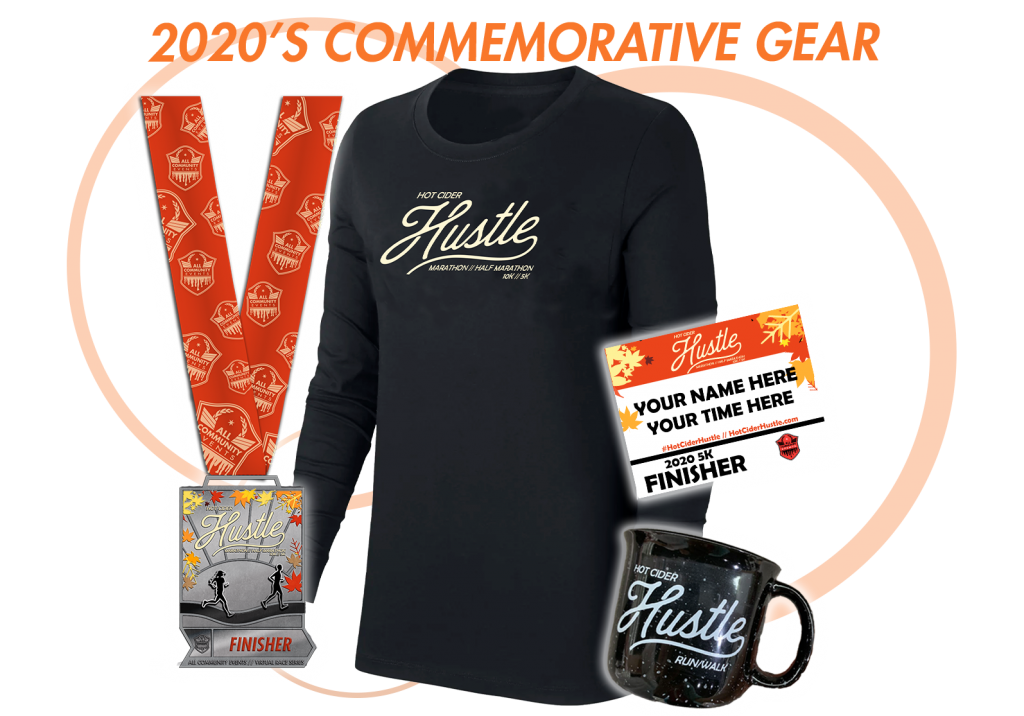 Now to September 18
Oktoberfest 5K EcoSmart 50/50 T‑shirt
Benefits Baltimore Restaurant Relief Fund
$35
5K/10K
Bib
Medal
Starbucks gift card (Good for 1 Pumpkin Spice Latte)
Refer friends and earn money back
Share on social media #IRun4PumpkinSpiceLattes #IRun4Movement
Benefits Stand Up To Cancer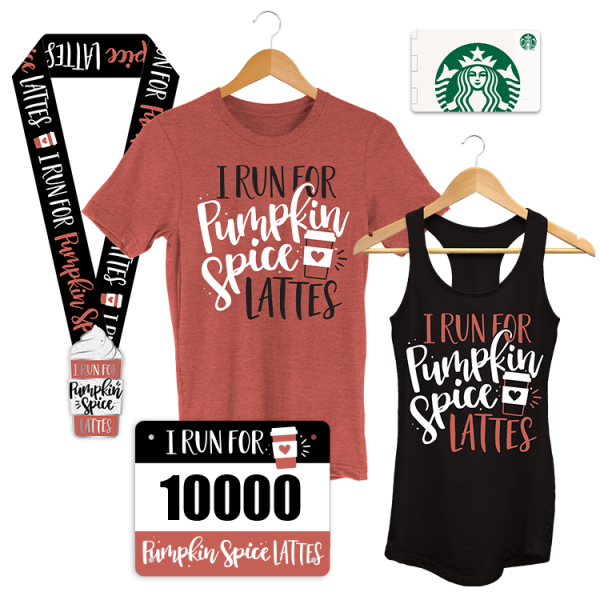 Which September virtual race will you run?