As the calendar slips into the autumn season, I long for cool fall days and all the wonderful sights and smells that fall brings. Since the Tampa area lacks any semblance of autumn, last October I planned a fall adventure to the Blue Ridge Mountains of Georgia for my family to experience a true fall complete will the changing of leaves and apple picking.
With the mountains only eight hours away from Tampa, North Georgia makes the perfect destination for an autumn adventure.
Five Ways to Experience Fall in Blue Ridge, Georgia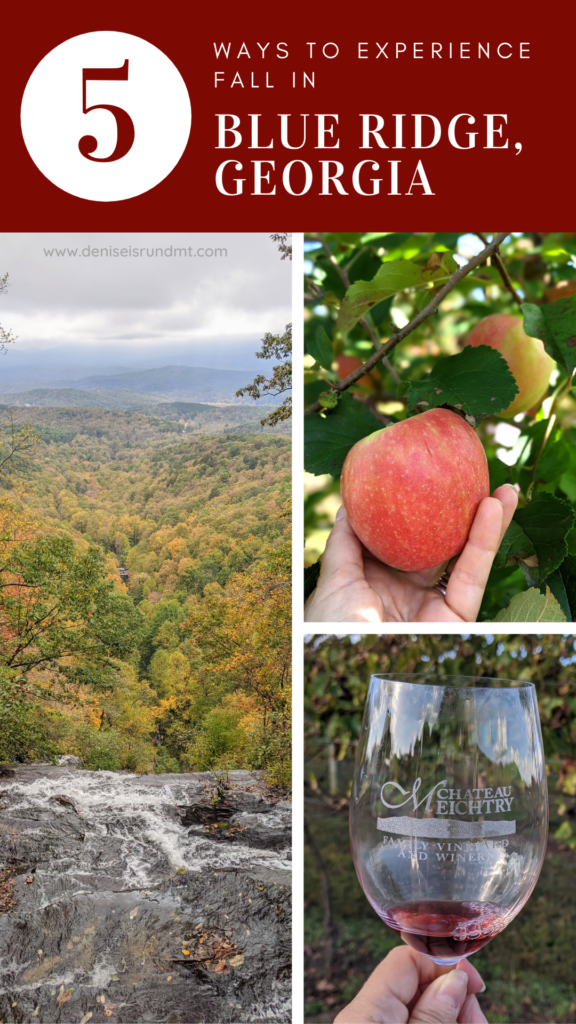 Apple Picking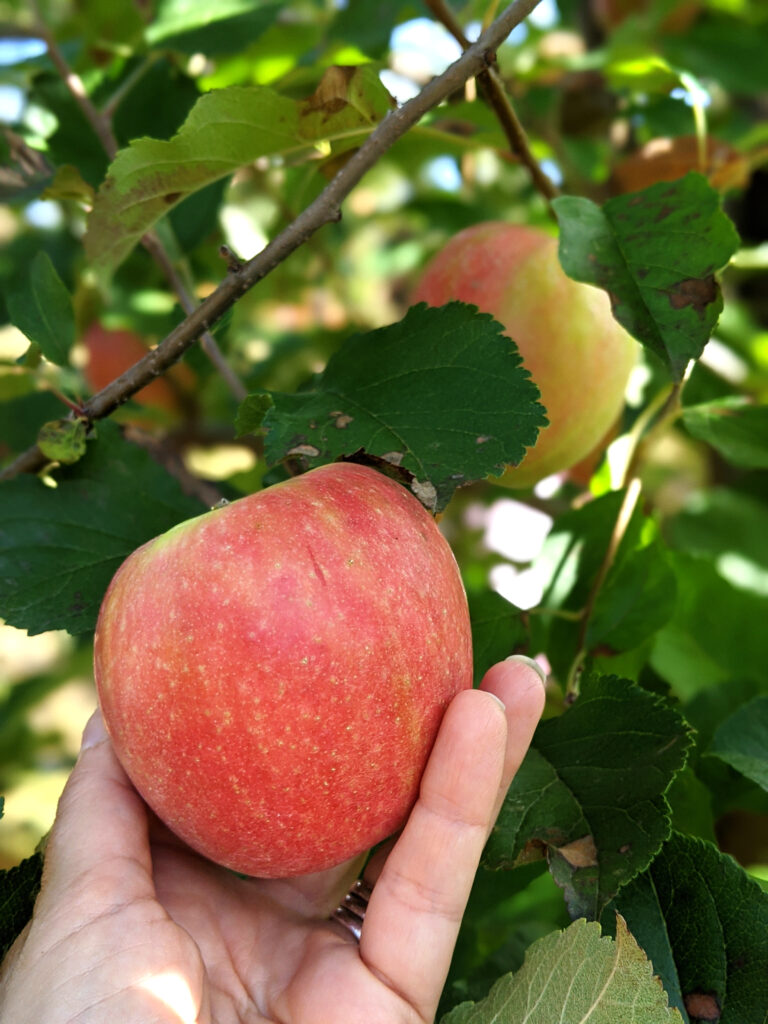 Apple picking topped my fall Georgia adventure and thankfully, there are so many apple farms to visit; however, to avoid crowds, I wanted to visit on a weekday. BJ Reece Orchards is open 7 days a week. While admission is cheaper Monday through Friday (only $2, $5 Saturday and Sunday – children 2 and under free) and there is an additional charge for other farm activities, such as the petting zoo and slide. If you plan to visit on the weekend, there is ton more farm fun. Visit BJ Reece Orchards online to see the package offerings and costs.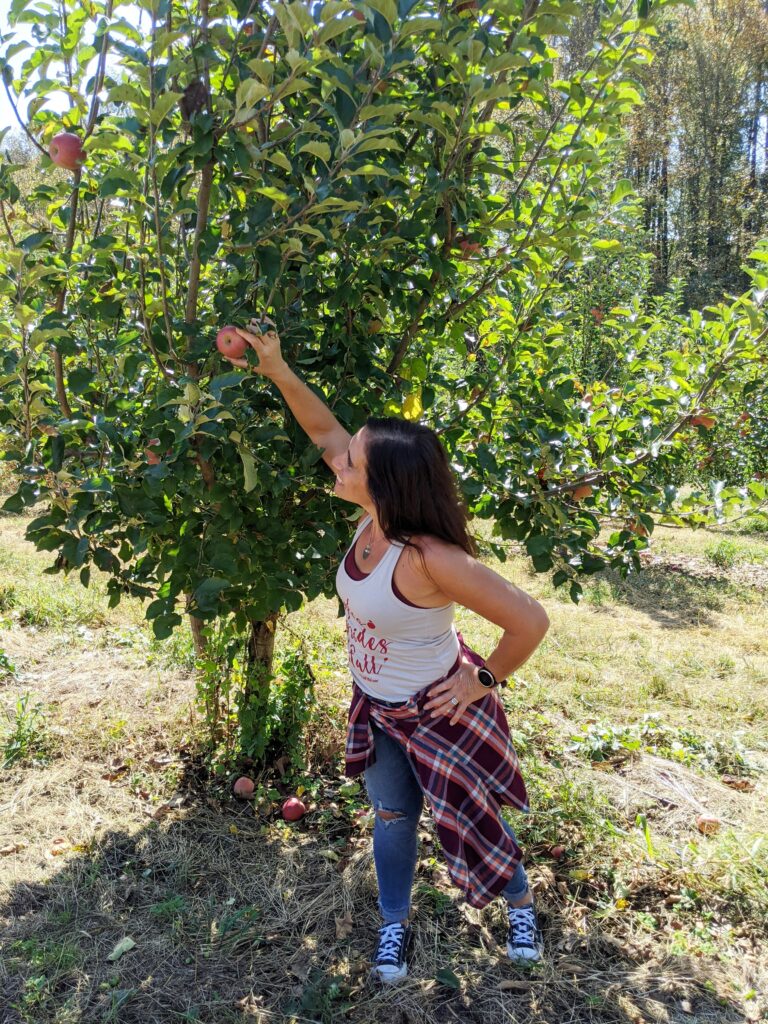 After admission, visitors then select a u-pick apple bag: 1/2 peck $10 (10 -12 apples), 1 peck (20 -25) apples, ½ bushel (40 -50 apples). Depending what's available and ready for harvest will depend on what variety of apple you pick that day. Check the online calendar for updates. I picked the right day because my favorite Pink Lady Apples were ready!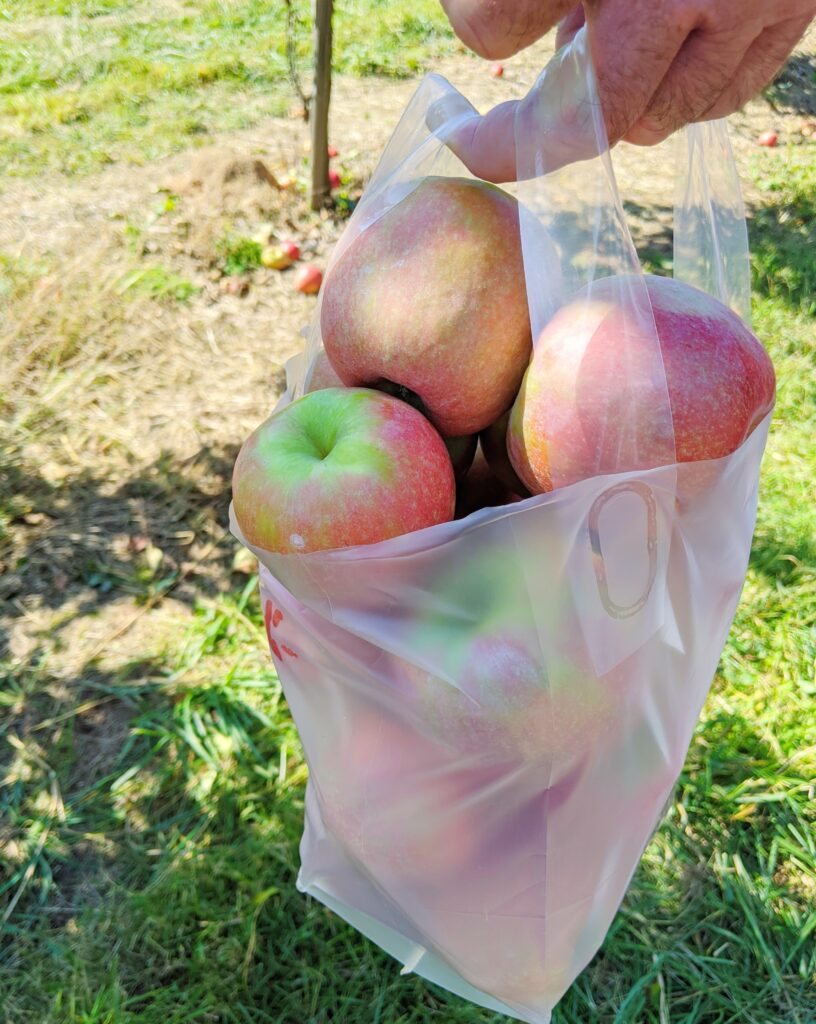 Even fur babies can enjoy the fun at BJ Reece Orchards. Leashed dogs are welcome on the farm, just not inside the market.
If you want all enjoy all the apples but less work, then visit Mercier Orchards where you can sample apples in the fun farmer's market and a variety of apple baked goodies such as fried pies, apple cider doughnuts or apple fritters. Sadly, the café is not open but your can pre-order a boxed to picnic on site or1 take with you on your next adventure.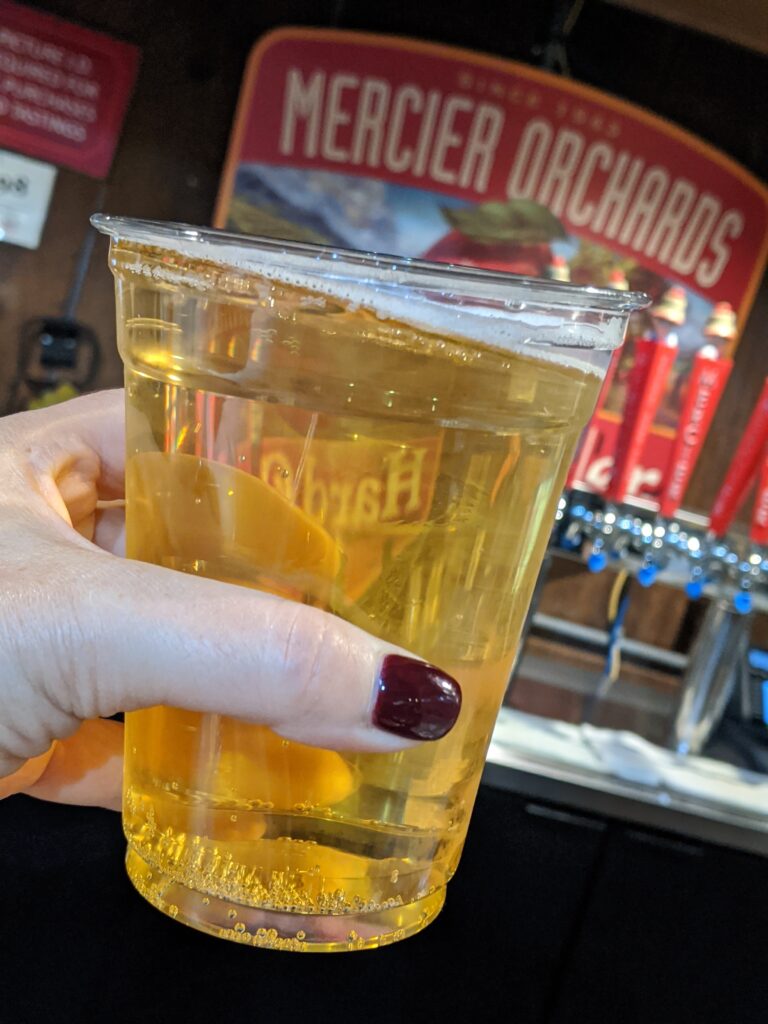 Wash it all down with Mercier Orchards Hard Pressed Cider in the tasting room.
After all your samplings, explore the orchards, but remember, the orchards are only open on the weekends since it is a working farm.
Fall Foliage Drive
After tasting all the fall flavors, you need to SEE all the fall colors. Of course, driving along the winding country roads of Blue Ridge, Georgia will offer you all the gorgeous colors of fall; however, the most memorable detour will be the drive off the beaten path – Rich Mountain Wilderness through the Chattahoochee National Forest. This detour will not disappoint!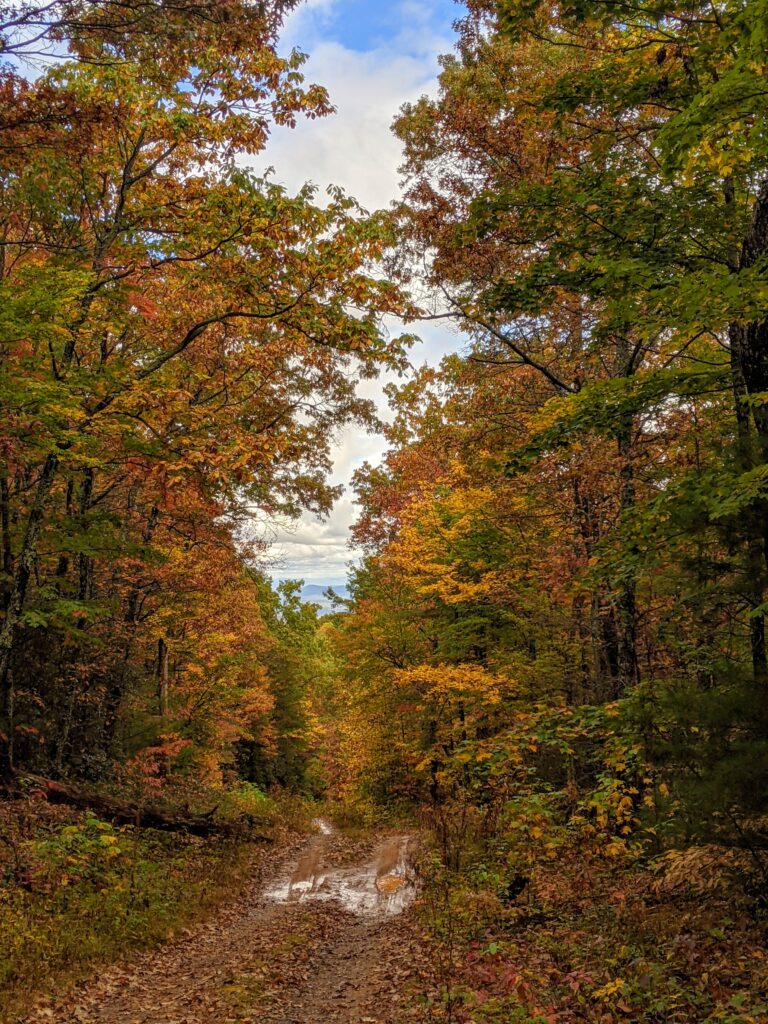 To do this 8.8 mile foliage tour, a 4-Wheel drive vehicle is highly recommended as the weathered unpaved road climbs a steep incline of 2000 feet.
Hiking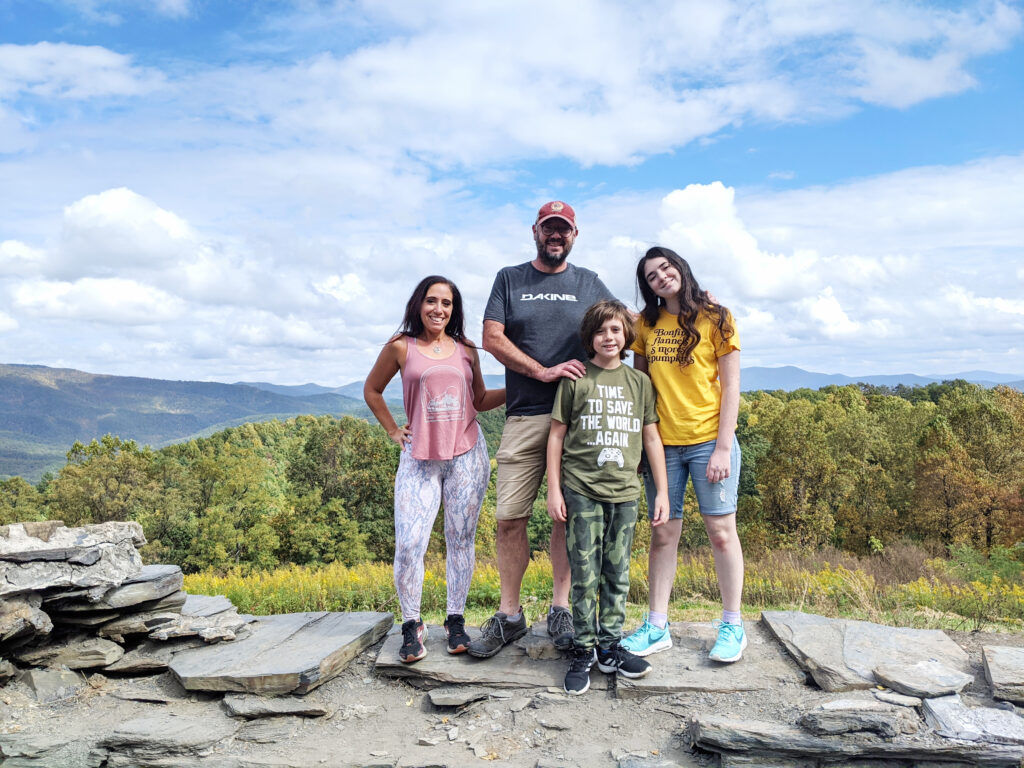 With so many wonderful mountain trails around every corner, hikers can set a course for a fun exploration. About an hour drive from Rich Mountain Wilderness, you will find Cohutta Overlook.
This short hike to the overlook offers a breathtaking panoramic view of the Chattahoochee National Forest. The short hike makes this trail fun for all ages and the rustic stone steps and wall make a perfect backdrop for a picnic.
A short drive from Cohutta Overlook (only 10 minutes), you will find Fort Mountain State Park. Although with seven hiking trails, you may want to plan a whole day around exploring this gorgeous park.
Our favorite hike inside the Fort Mountain State Park is the West Overlook Trail for its panoramic views of the Blue Ridge. For Florida flatwood hikers, this can hike feel pretty steep, but totally worth the climb.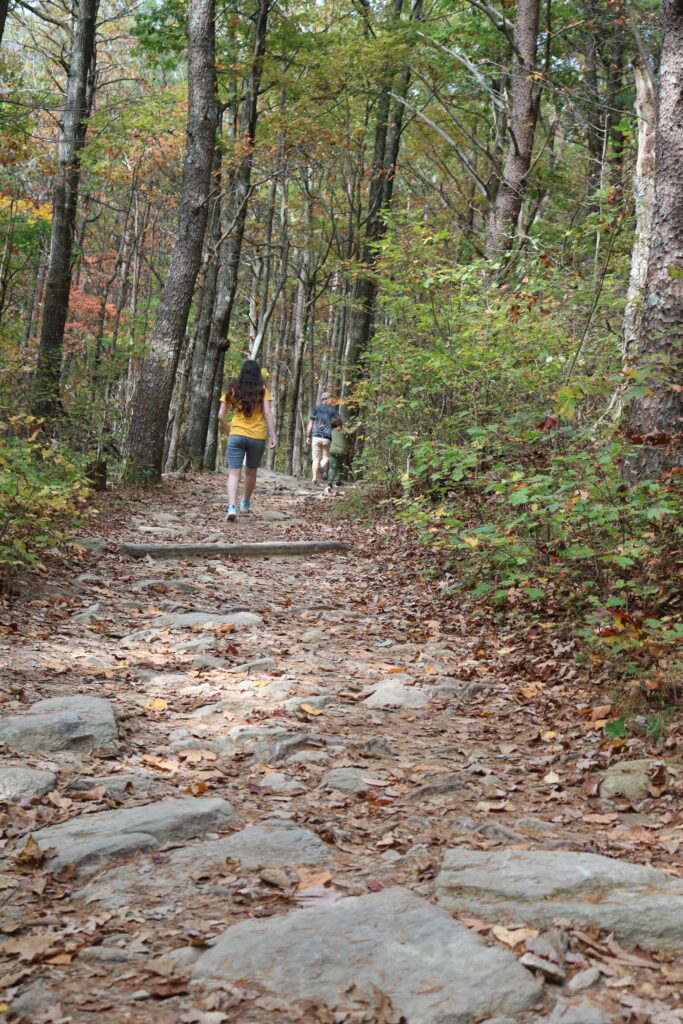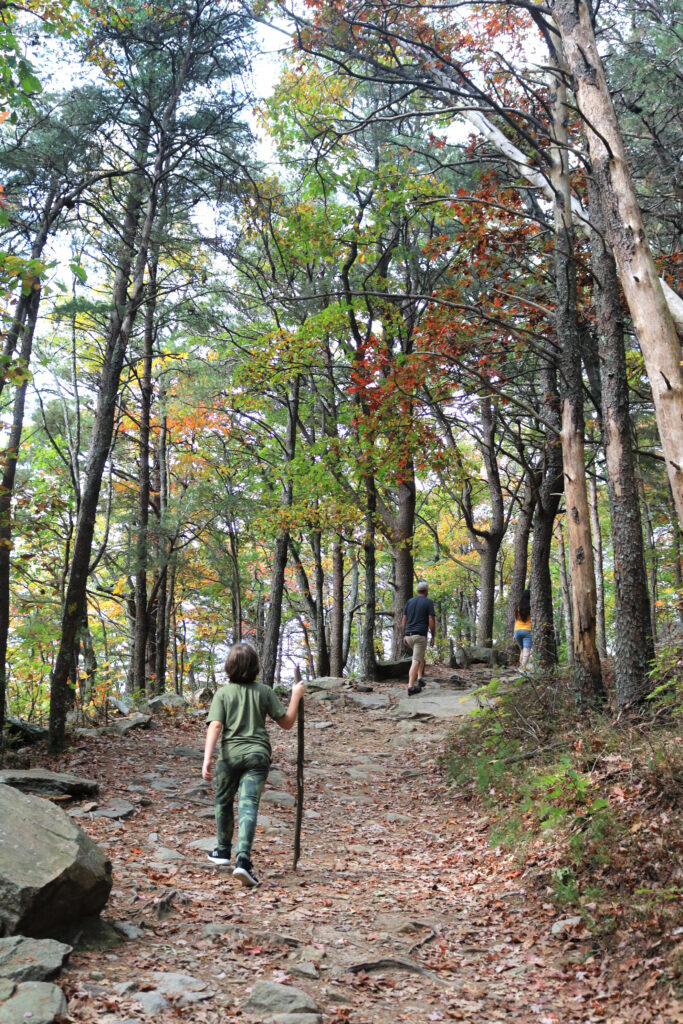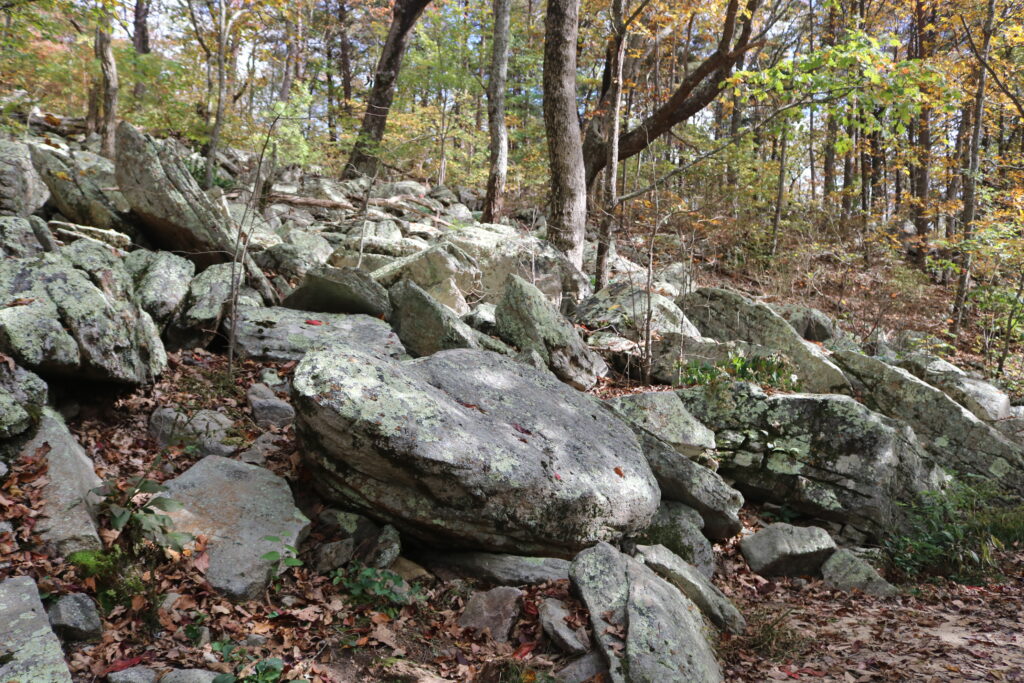 The paths through the rock gardens and wooded paths feel like a scene from a fantasy novel. This trail also leads to the Stone Tower Trail.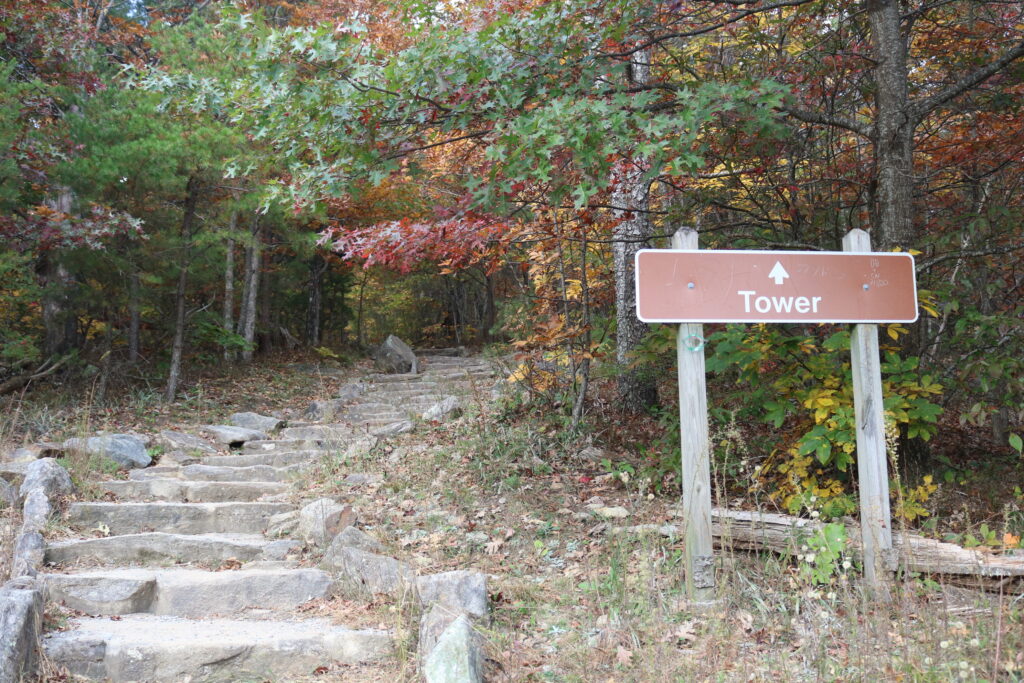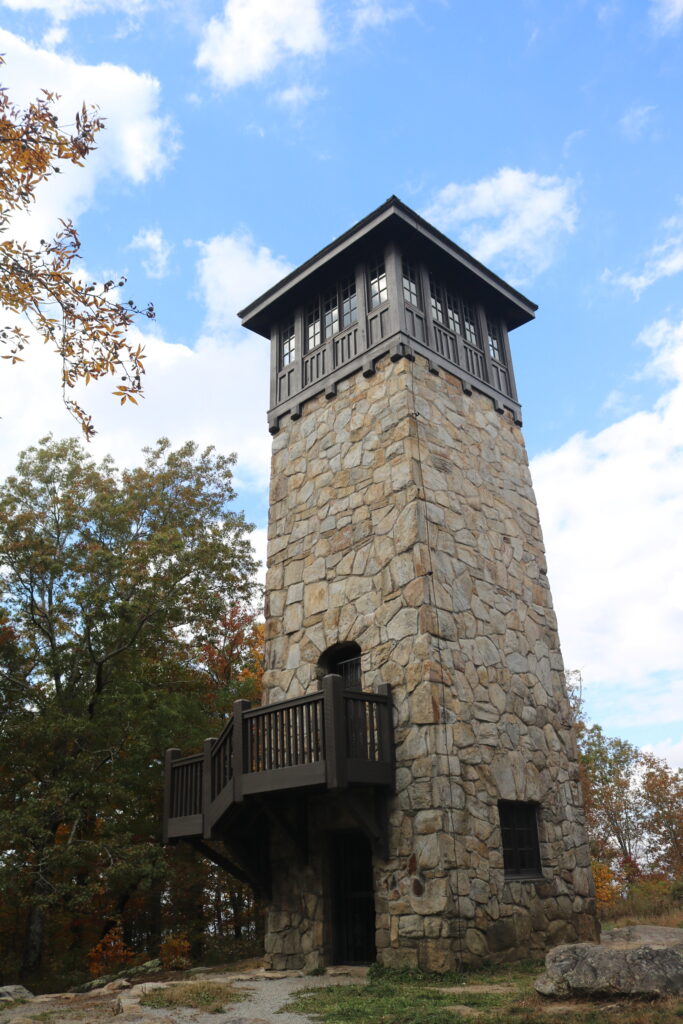 If a waterfall hike is on your list of must do activities, then you will be please to know that Blue Ridge, Georgia is overflowing with waterfall hikes with closest being Fall Branch Falls located in Cherry Log. This half mile (1 mile roundtrip) moderate hike leads to a 30 foot cascading waterfall.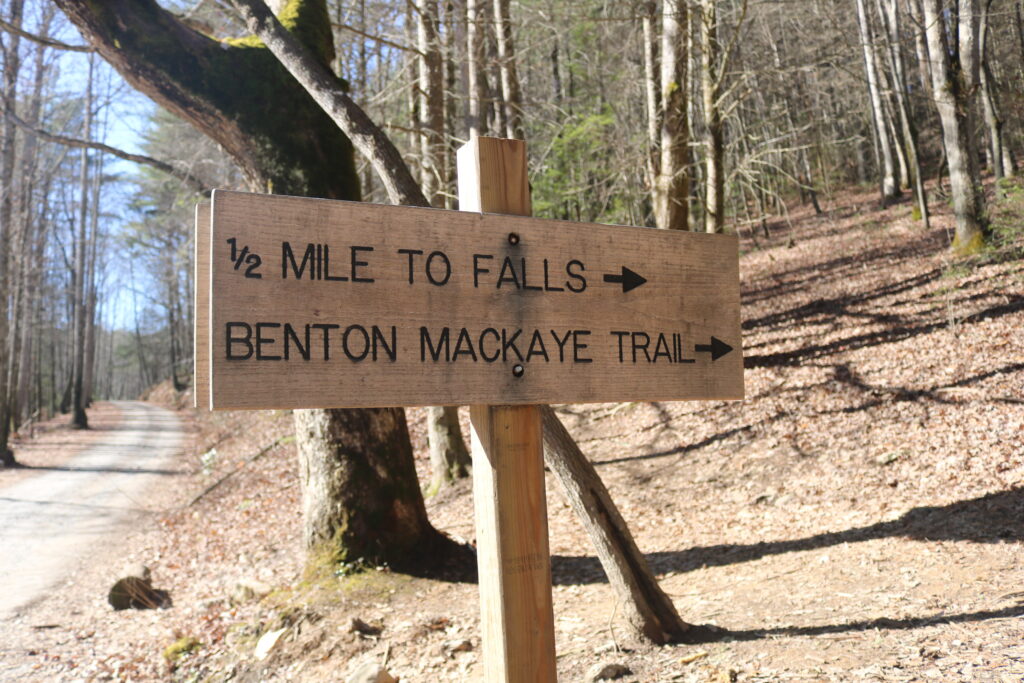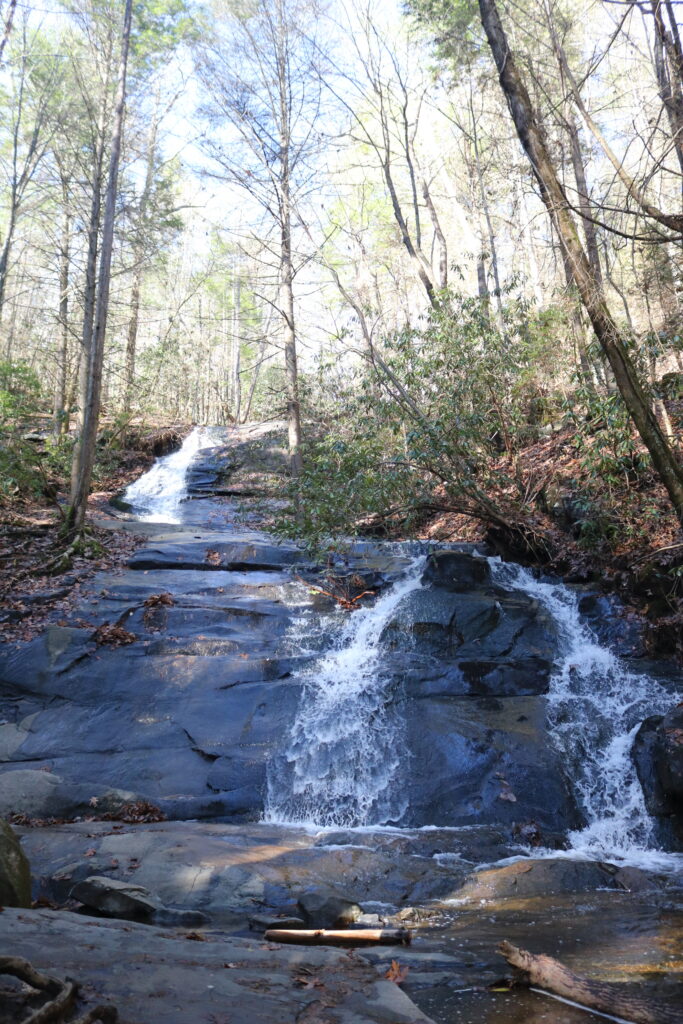 However, no visit to Blue Ridge Mountains of Georgia would be complete without a visit to Amicalola Falls State Park, which boasts as the tallest waterfall in Georgia at 729 feet and challenges visitors to climb the 604 wooden steps (about 2 miles). A platform hallway up offers a rest or a chance to descend.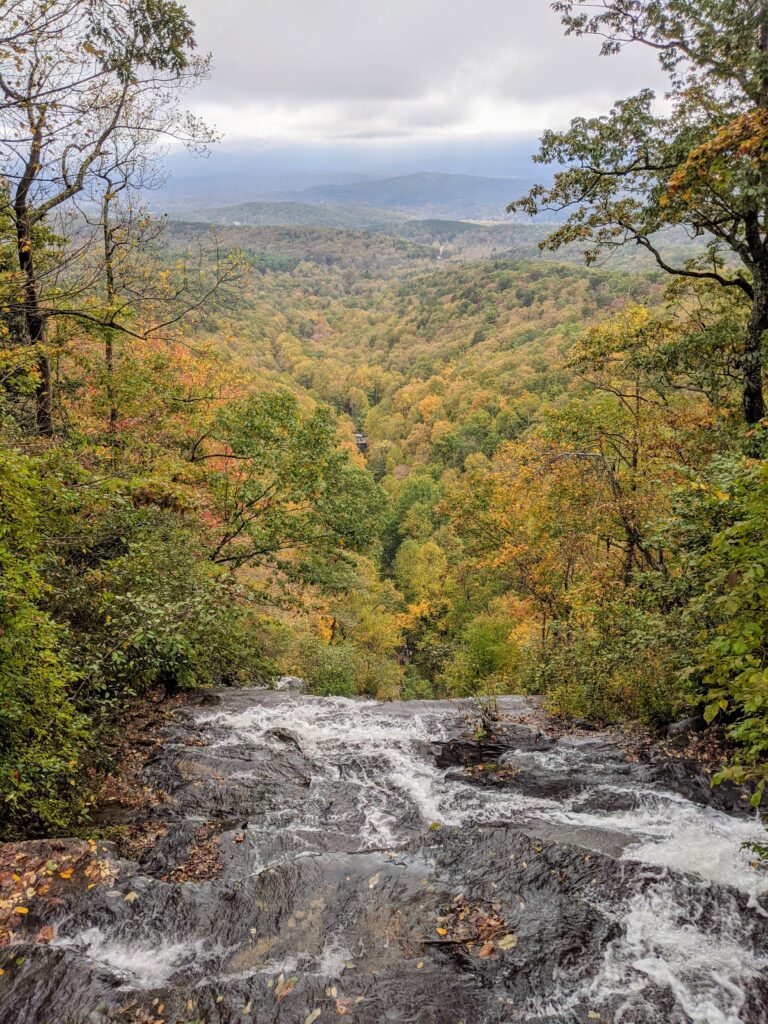 Once at the top, you can watch the waterfall cascading down with a stunning view of the Blue Ridge Mountains in the distance.
For avid hikers, the park offers 10 trails, however, the 8.5-mile Approach Trail runs from the park to Springer Mountain, the southern point trailhead for the Appalachian Trail.
Whether you climb the steps or opt to drive to the top, be sure to pop into the Amicalola Lodge for a spectacular panoramic view the Blue Ridge Mountains. At the top, you can also purchase tickets to zipline across the Amicalola treetops or try your hand at archery.
Mountain Biking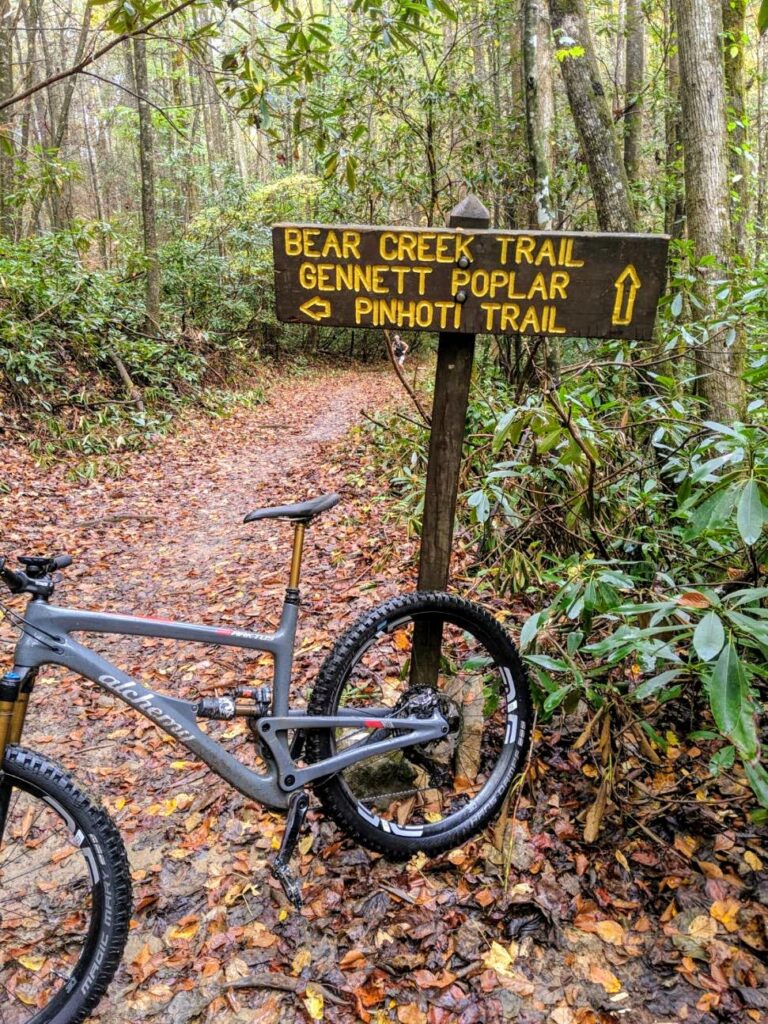 Since my husband loves mountain biking, we try to carve out some time for him to tear up some trails whenever we visit Blue Ridge. Whether you're a veteran enthusiast or just a beginner, Blue Ridge, Georgia offers a bountiful of trails for every level from novice to veteran riders.
For the beginner/intermediate mountain bike rider, Cartecay Bike Shop, located in Downtown Ellijay, leads a guided, group "no-drop" bike ride every Saturday at 10:00 am.
If you're a beginner riding on your own, stick with the blue trail rides along Pinhoti Trail 1 (3.5 miles) with a 1205 foot climb and Pinhoti 2 (4 miles) with a 775 foot climb. Both are blue rated single track trails with no jumps, but still require a good amount of physical effort.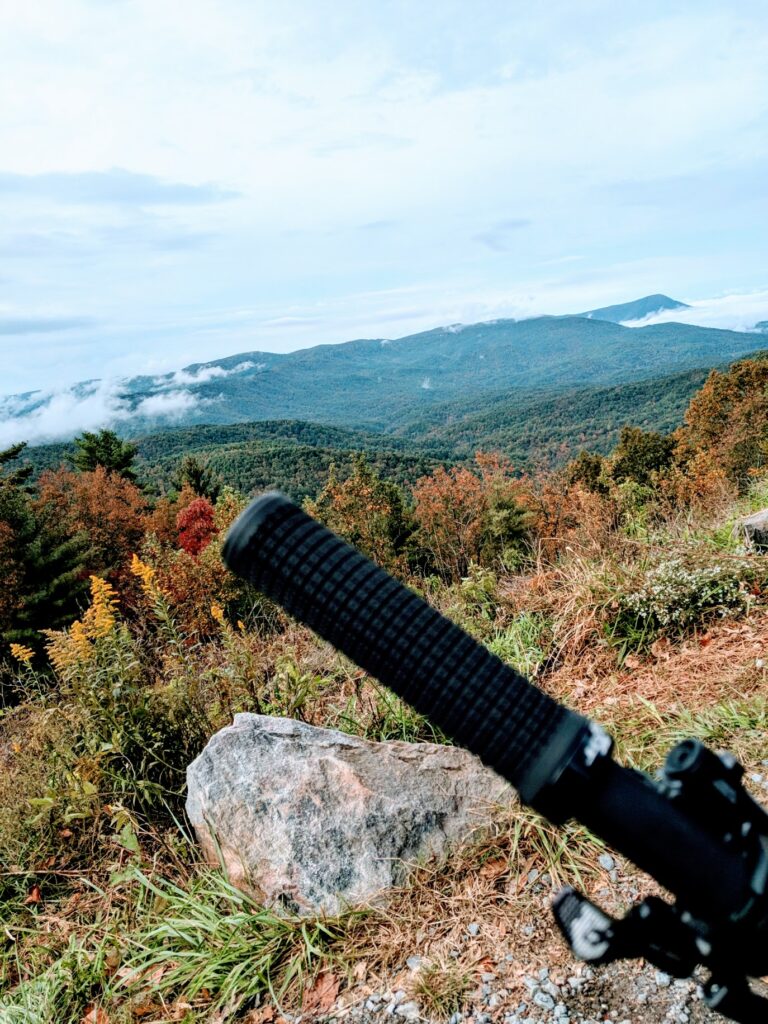 For the intermediate mountain bike rider who's ready to ride alone, try Pinhoti 3, which are also blue trails with a 1735 foot climb over 3.7 miles. Nearby, you can join Pinhoti 4-6, also blue rated trails which collectively stretch over 14.2 miles with close to a 1700 – 1800 foot climb.
For the veteran rider, Stanley Gap delivers a black trail with a very physical ride over 4.8 and a 1400 foot climb. If you add the nearby trails, including the blue trails Flat Creek Loop 4.4 miles/1200 foot climb) and Green Mountain (3.7 miles/830 foot climb), experienced endurance riders can cover over 20 miles.
Wineries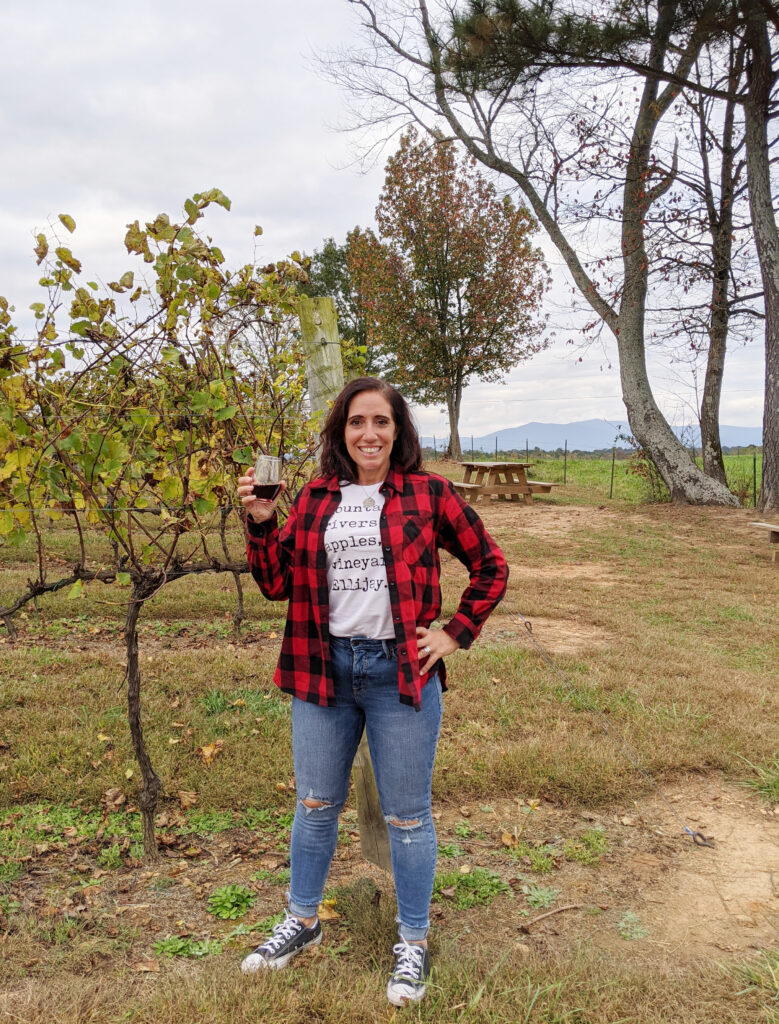 Apple orchards and vineyards can be found in abundance throughout Blue Ridge, Georgia, however, Chateau Meichtry pours the most delicious varieties of wines which can be sampled in the tasting room.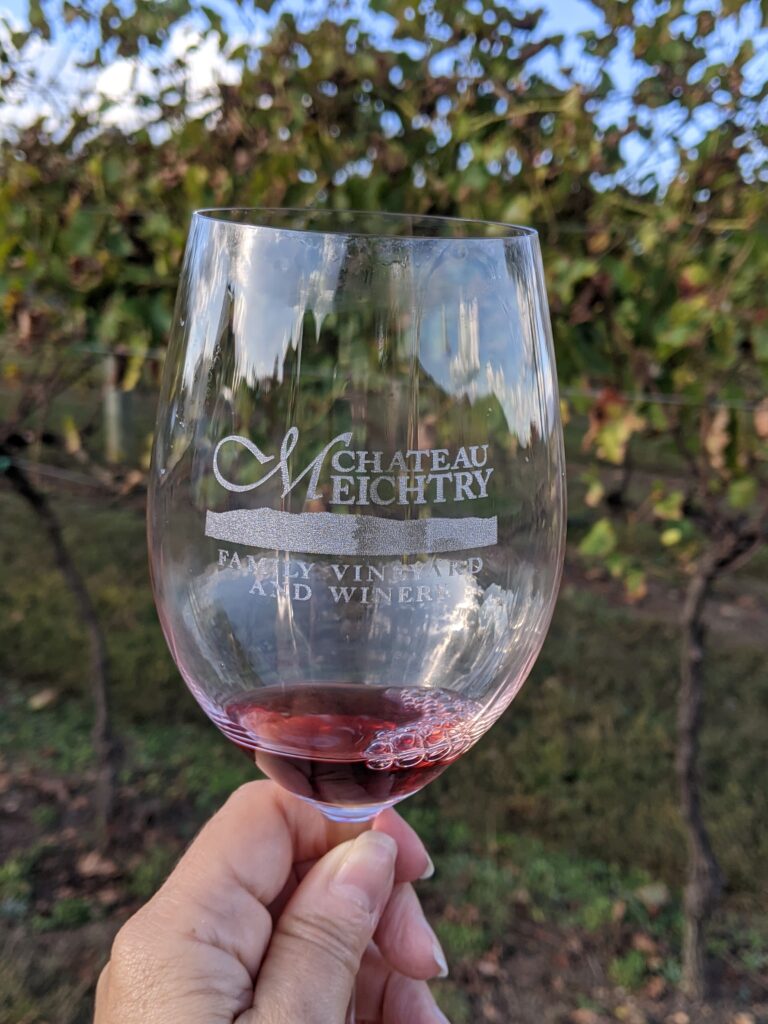 With rows of grape wines and rolling hills, you will feel like you have been transported to Napa Valley. Pack a picnic and purchase a bottle of the 46 North (a red blend made of 65% Sangiovese, 20% Cabernet Sauvignon and & 15% Merlot)  to savor the gorgeous views and cooler weather at this super family and dog-friendly vineyard.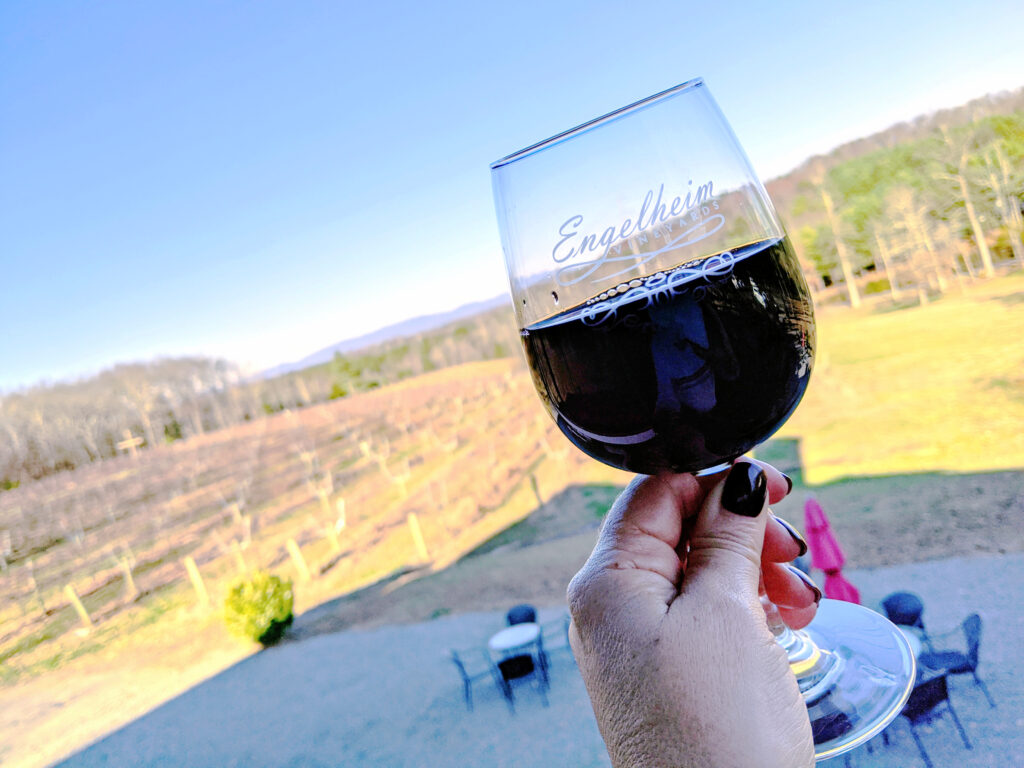 To sample another great sipping wine with spectacular views, visit Engelheim Vineyards and order a bottle of their Doxology (a red blend of a Petite Verdot, Syrah and Zinfandel), which offers a lovely layered wine full of rich cherry flavor. Then, sit out back to savor the gorgeous red blend with mountainous and vineyard view.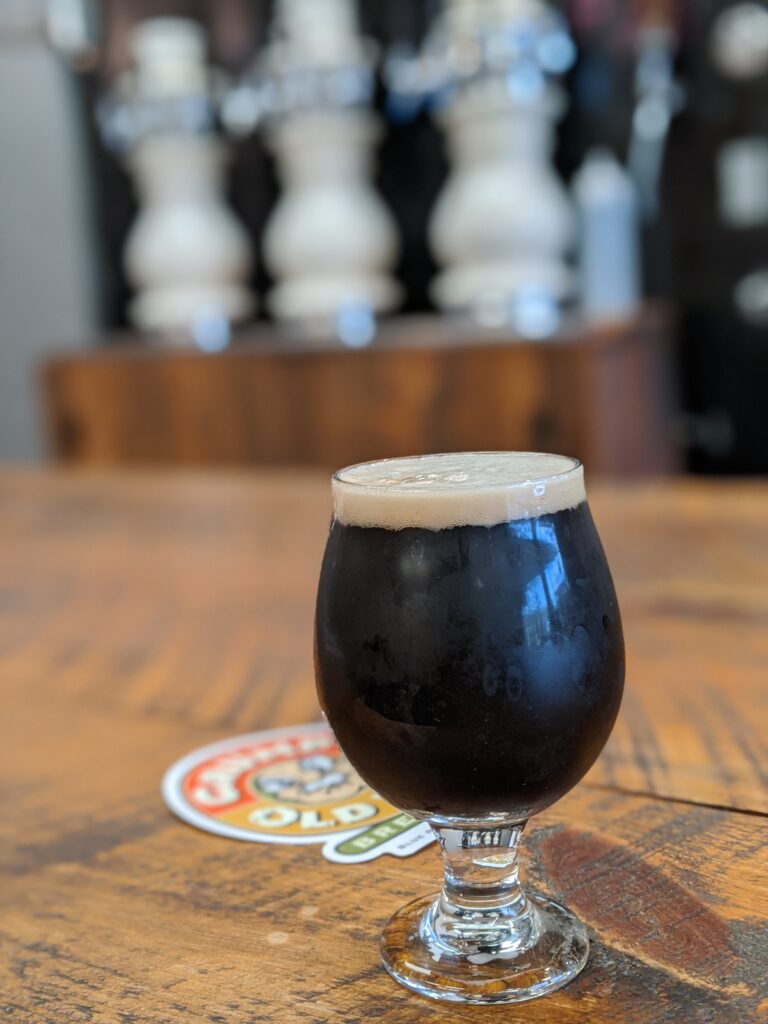 If you are more of a craft beer lover, visit Grumpy Old Men Brewery just outside of Downtown Blue Ridge. Beer lovers can find about a half dozen varieties on draft. For the non-beer drinkers and kids, Birch Beer (root beer) is available.
Have you visited Blue Ridge, Georgia in the fall? What is your family's favorite fall adventure?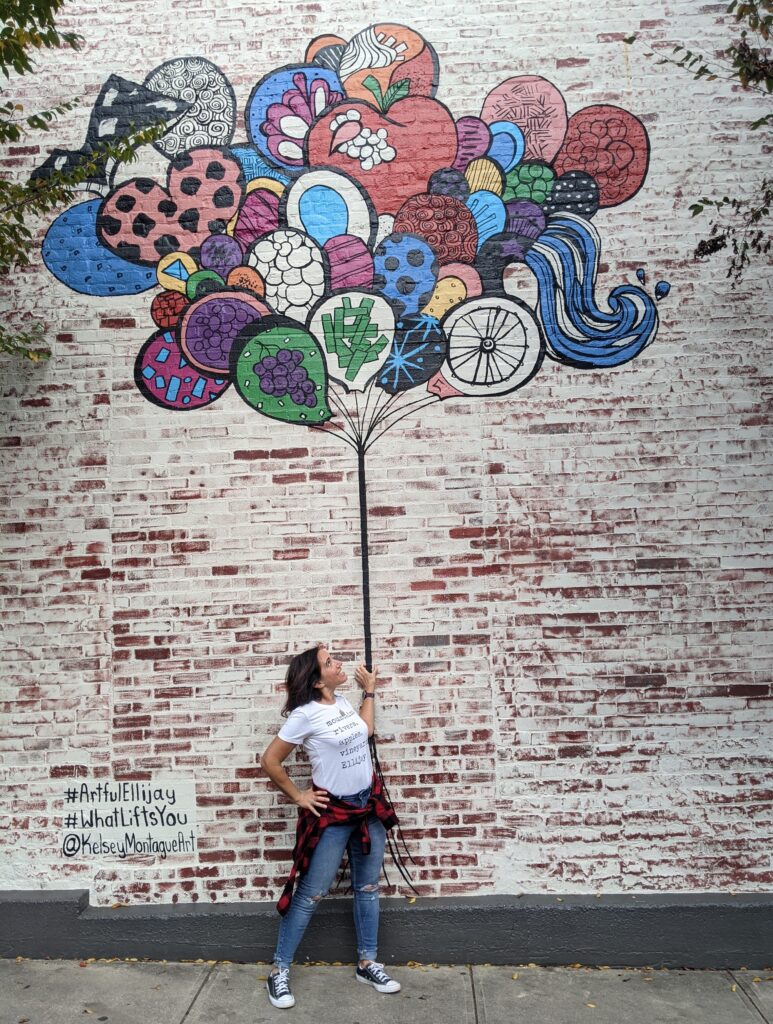 Finding a centrally located cabin in the heart of the Georgia Mountains will make your fall experience even better. Cool evenings overlooking the mountains make a spectacular setting for outdoor fires in the fall evenings.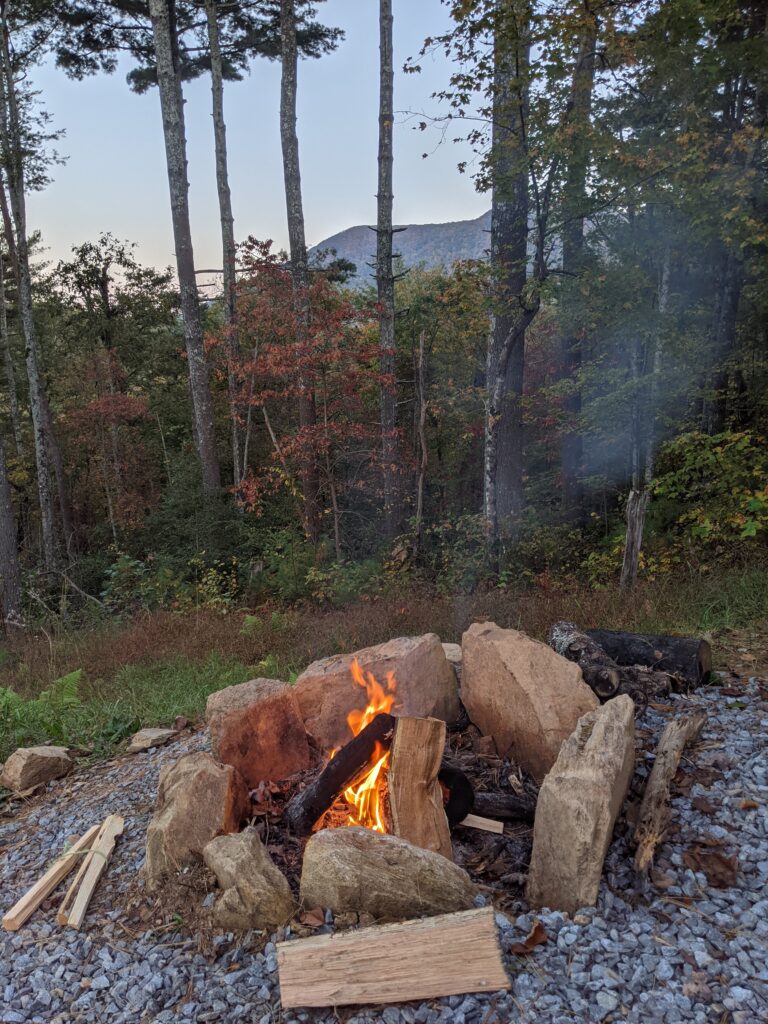 For our Georgia mountain getaways, we prefer to stay in Ellijay or Cherry Log, which tends to be less crowded over Blue Ridge. For affordable, elegant mountain and cozy cabins contact Buckhorn Cabin Rentals for the perfect cabin to fit your family in Ellijay and Cherry Log.