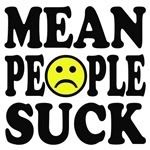 Upon reading my posts, you may have gathered that I am a highly motivated, goal-oriented person.  My friends and loved ones will attest to the contagiousness of my energy and enthusiastic spirit.  My positive attitude combined with strong ambition fuel my ability to accomplish my goals and dreams.
This past weekend, my family and I went to my nephew's 2nd birthday party.  An old friend of my SIL's also attended the party.  She has been training for triathlons some time and I was excited to pick her brain about our shared interest in the sport.
I proudly told her about my latest endeavors and she snidely remarks, "Those aren't real triathlons.  If you aren't swimming 2 miles and feel like you are going to die, then you've not done a real tri."
Talk about crushing someone's spirit!  That's like telling someone who runs 5K, "You're not a real runner unless you run a marathon."
Even in my shock, I scripted a pretty decent rebuttal.  "I believe a triathlon is defined by completing 3 physical activities: swim, bike and run.  If we went around the room and polled everyone, I think you would find everyone's response to include those three things.  And, yes, technically it is only a sprint, but it feels like a REAL triathlon to me.  And despite what you may think, I do feel like I am going to die during and after, but I love it!  It's not about the distance for me, but the challenge and trying to compete against my own time."
With a stunned expression, she replied "Well, I compete against myself as well, but I don't event like triathlons."
"Then, why do you even do them?"
"I do them because my friends convinced me to do it, but I don't like them."
"So, you caved to peer pressure?  Interesting."
The longer I spoke with her, the more my blood began to boil.  I realize I am no Hollie Kenney, but I do best and I am damn proud of what I do!  The other athletes I have met at the various races have been so supportive and encouraging.  My friends and family applaud my achievements and in turn, I celebrate their hard-work too.  Where did this chick come off?
To avoid an ugly scene turning even uglier, I took a few deep cleansing breaths and escaped to the patio to discuss politics with my BIL.  Discussing Obama over a beer would make me feel better.