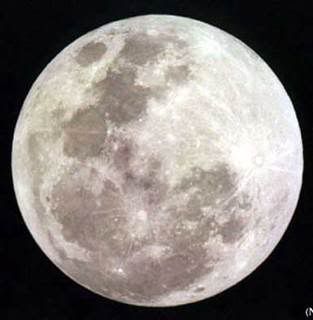 This morning, I left my house a little earlier so I could avoid an encounter with my stalker neighbor.  The chilly morning air greeted me as I opened the door.  While I walked, I enjoyed a cool morning under another full moon and hoped my plan to avoid my stalker neighbor worked. 
Then, when I turned the corner, I spotted my stalker neighbor walking his dog.  I politely waved and hurried on my way to stretch under a lamppost. 
A few minutes later, I heard a guttural growl from behind.  Was it a scary clown from the sewer or a stalker?  Either scenario would make a great horror film.  I turned around to discover my stalker neighbor and his Jack Russell pooch trying to sneak up on me.
"You're out early this morning."  He said with a pearly white smile that sparkled in the moonlight and beautifully contrasted his lovely mocha skin.
I need to run five miles today and I have to do it before my family wakes up," I replied with a partial truth.  "I am trying to avoid you" would sound so mean.  Aren't we all simply looking to make friends at 6:00 in the morning under a full moon?
"What's your name?"  He asked and I realized that we have never been formally introduced.
"Denise.  And yours?"
"Caesar."
Like the salad, I think to myself and how I am so blogging this encounter.  Caesar the Stalker has a nice ring to it.
Then, he proceeds to tell me his plans to run later because he was up all night with a nervous dog.  I believe it had something to do with a visit to a vet yesterday, but honestly I can't really remember, because I was too busy thinking of ways to escape this encounter and start my run.
Reminding him that I have a short window of time to run before my family wakes up, I politely excused myself and dashed away for a 5 mile run.
When I returned home on the final stretch of my run, I spotted my stalker neighbor outside washing his dog.  Why would anyone wash a nervous dog on a cool morning outside? 
Is this typical behavior of a stalker?