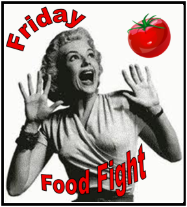 Growing up with two very New York City slicker parents, there were only two desserts I can remember: NY Style Cheesecake and a some type of coffee (pronounced "cawfee") cake.  That's it.
It wasn't until I started teaching in the rural and very southern small town of Dade City that I first tasted Red Velvet Cake.  Upon that first forkful, it was love at first bite.  I don't know if it was the bright red color or the cream cheese icing that hooked me, but as far as desserts go, red velvet is still one of my favorites.
And speaking of favorites, my favorite time-waster past time of late is Pinterest, which is where I happened up this beautiful notion of Red Velvet Brownie Bites.  What the…? A brownie AND  Red Velvet?  Surely, you can't be serious! (I am serious and don't call me Shirley.)
Well of course, I had to give this recipe a go and it was a delicious as it sounds.  It was love at first bite (or two… or three) all over again.
Frostbitten Red Velvet Brownie Bites (Borrowed from A Farm's Girl's Dabble)
Ingredients for the red velvet brownies
1/2 cup (1 stick) unsalted butter, diced
3 oz. bittersweet chocolate chips
1 ½ cup sugar
3 large eggs
1 tsp vanilla
¼ tsp salt
2 Tbsp liquid red food coloring
1 cup flour
½ tsp baking powder
Ingredients for cream cheese frosting
8 oz. cream cheese, at room temperature
4 Tbsp butter, at room temperature
1 tsp vanilla
1 ½ cup sifted powdered sugar
White cake sparkles
Directions for brownies
Preheat oven to 325°.
Using non-stick aluminum foil, fold a 16″ long piece of foil to a 9″x16″ strip and place in 9″x9″ metal baking pan, leaving overhang on two sides.  Repeat with another sheet of foil the same size in the opposite direction to line pan completely.
Stir butter and chocolate in heavy large saucepan over very low heat until chocolate is melted.  Remove from heat.  Whisk in sugar and then eggs one at a time.  Stir in vanilla, salt and food coloring.  Sift flour and baking powder over mixture and stir to blend well.  Transfer batter to prepared pan.
Bake brownies until puffed and dry-looking or until a toothpick inserted in the center comes out with some moist batter attached (about 30 to 35 minutes). Cool completely in pan on rack.
Directions for icing
Prepare the frosting by beating the cream cheese and butter until light and fluffy.  Add vanilla and lightly mix. Then add the sifted powdered sugar and beat to combine.
Using the foil as an aid, lift brownies from pan and place on cutting board.  Peel foil down away from the sides of brownies. Spread cream cheese frosting evenly over brownies.  Sprinkle with white cake sparkles. Cut into bites 1-1/4″ x 1-1/4″.  To achieve clean cuts, wipe the knife after each slice.
Yields approximately 50 brownie bites.
Now link up and see what If I Could Escape and Gone Bananas are flinging for this week's Friday Food Fight.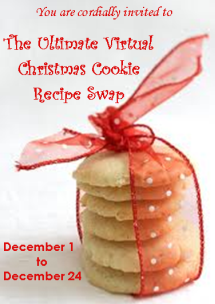 *Also submitted at*