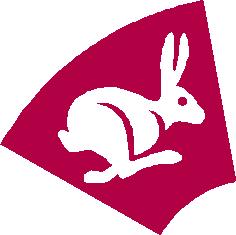 Among my running friends, I had heard such great things about the Hare Racing Expereince at the University of South Florida (my alma mater) and I was excited to finally be able to participate in the race this year.  Especially, since the race benefits children living with epilepsy by offering "scholarships for kids with epilepsy to attend a medical-friendly camp, scholarships for families of kids with epilepsy to attend a family weekend retreat, medical and college/technical school scholarships for persons affected by epilepsy, seminars that promote new initiatives and partnerships in the field of epilepsy and funding for medical support services" (Epilepsy Services Foundation, Inc).
Since my niece, Meghan, lives with epilepsy, the Hare Racing Experience became a family affair.  We all wore purple to represent ourselves as "Team Meggers" to honor Meghan.
Kirsten brought her "Talk About It" sign to remind everyone to talk about the reason behind the race.  We were here to raise money and awareness for epilepsy.
But I really need to talk about this race!  From the start, I should have known I was in trouble when I realized there was no start line.  Instead of an official start, a small crowd huddled around a man with a bullhorn.  I could barely make out what he said, "Stay to the left of the orange flags!"  Orange flags. Got it.
A faint gun pop gave the crowd the signal to start running.  As I followed the crowd through the grass, I realized we were headed for a trail run.
Then, panic set in.  I haven't trained for a trail run!  I've been resting for a week!  I hope my heels are ready for this!  But the wet grass and sand is going to ruin my new shoes!
Once I allowed myself a brief moment to panic, I took a deep breath and decided to embrace the trail run.  After all, the soft sandy terrain would be good for my recovering plantar fasciitis heels.  Plus, it wasn't a chipped race so I wouldn't have to worry about my time.  Besides, I was here for Meghan and a good cause, not a great finish.
With that, I focused on where I planted my feet while trying to snap as many photos as I could.
Honestly, running a trail was tough but fun.  I loved running through the woods even if we had to do it twice.  Still, I wished I had trained for a trail run.
We winded through the woods to a path that led us to the soccer field.  We ran through the plush green grass into the sunshine.
Then, it was back the through trail again to the 1.5 mile water stop and another loop through the trail again.
Second time along the trail, a few of us lost our bearings and began following some USF track students.   By following these runners, we were off-track and off the race route.  Once we realized what had happened, we had to double back to the race.  The whole misguided mistake added 15 seconds to my time.
One more time around the soccer field and as we exited the field, we passed a volunteer holding a Mile 1 sign.  "This is mile 2, right?"  I asked panicking all over again as I ran past her.  Although she assured me we were nearing the finish, I felt confused and frustrated and ready to be done.
As we exited the trail a second time, the volunteers pointed us in the direction of the USF Track and Field.  The last leg was half a lap around the track.  As I neared the finish, I still had some sprints left in me and I pushed it to the finish.
Focused on fast footwork, I forgot to look at the clock and stop my Garmin when I crossed the finish line.  Since the race wasn't chipped, we were asked to record our own time.  Frustrated once again with this race and my performance, I tried to see the clock in my mind's eye.  I think it said 31:07.
When I remembered to turn off my Garmin, it read 31:39.
According to the results listed on coolrunning.com, my official time is 30:51.  Not quite under 30 minutes like I had hoped to finish, but better than I thought for my first trail run race.  And I came in 5th place for my division (F/age 40-44)!  I'll take it!
Jarrett did great for his first trail run and finished at 30:22.  My sister, Simone, my BIL Erich, Rachel and Grandpa Bill all finished between 42:00-44:00, which is fantastic for their first 5K!
*Photo by Aaron Stopford*
After a quick 5K cool down, Simone and I joined Meghan and the rest of the gang (Kirsten, Allan, Allana and Emmalynn) for the one mile fun run, which were four laps around the track.  I knew my girls would do great as their used to running in circles for running club.
*Photo by Aaron Stopford*
Allan, Allana and Meghan finished at 13:01.  Kirsten and Emmalynn finished just a few second behind them at 13:05.
Even though after the race my shins would tell you otherwise, running for a reason always feels good.  Despite being a bit unorganized and a few hiccups with the logistics of the race, I would run this race again for my niece, Meghan.
Sometimes it's not about the time or the course, but the cause and encouraging people to talk about it…
*Photo by Kirsten*
…and giving a shout out to your alma mater, too.
*Photo by Kirsten*