It's only October 1st, but my house was decorated a week ago.  I'm worst than the kids when it comes to the holidays.  Halloween is no exception.  My head is full of Halloween already.  Yep, I've got a Halloween Head.
I've already decided on our couple's costume for the adult Halloween party.  I actually decided on it months ago after watching the iCarly Halfoween episode.  That's right. My costume was inspired by a children's television show.  I will be sushi and Allan will be my sushi chef.
I also need two more costumes for the Living Dead Challenge at the end of the month.  It's the Frankenfooter Half Marathon, but with an added challenge.  For the Living Dead Challenge, I will be running in the 5K the evening before the half.  That's why I need
two costumes.  I'm leaning towards the Sun Drop girl for the 5K, but I'm still not sure about the half.  Maybe a devil?  My friend, Chrissy, is dressing as Wonder Woman, so I'm considering another superhero costume, like Batgirl or Supergirl.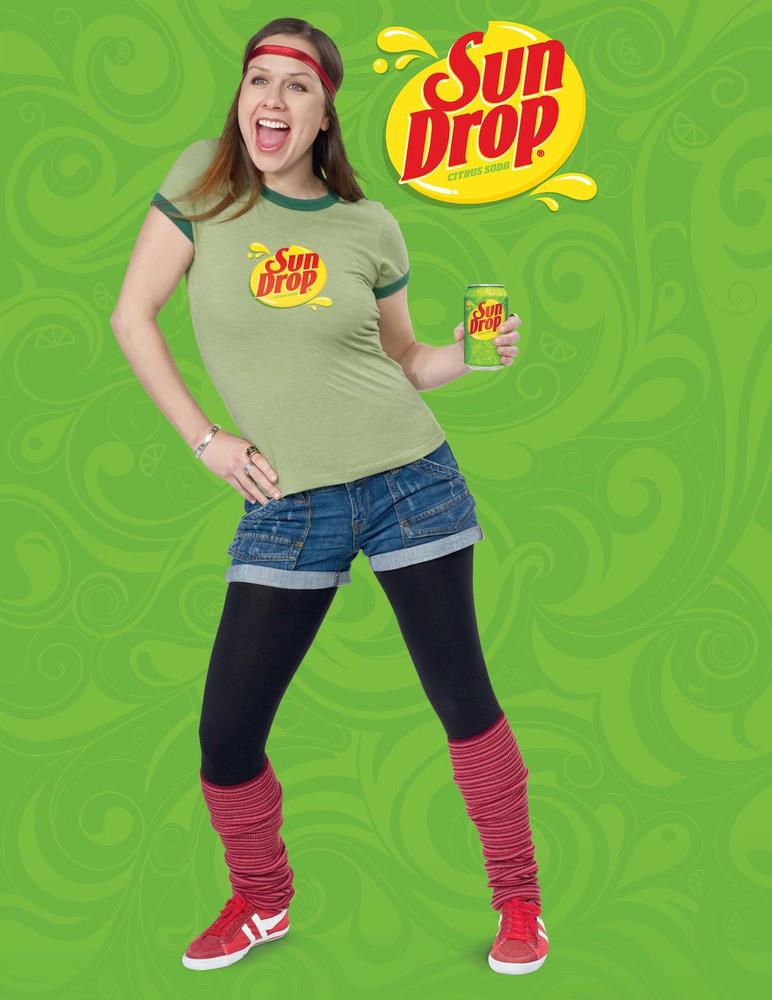 If you aren't familiar with the Sun Drop girl, here's a small taste.  She's definitely me or more like she's channeling me because that chick stole my moves.  No one can drop it like it's hot or pop it like this mother runner.
For the next four Music Mondays, I will be sharing my favorite Halloween jamz.  I would love to hear what Halloween songs move your spirit.  Link up and play along…if you dare.  Muhahahahahahaha!
Visit Xmas Dolly and Jade Louise Designs for more Music Monday.