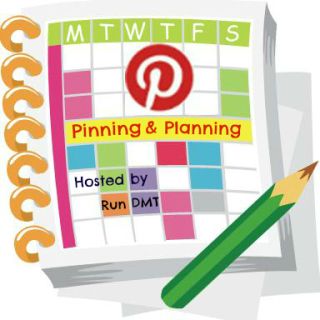 This week's Pinning and Planning post should be called Menu Monday.  For the mere fact that I'm late posting this demonstrates how crazy October is going to be.  Over the years, October has become progressively busier and busier.  In the midst of a crazy October, the Unprocessed Challenge starts today, which means I will have to stay away from many of my favorite foods like sausage (unless it's from the butcher) and candy corn and even though my schedule will be busy, I will do my best to avoid fast food.
Speaking of fast food, instead of our usual pizza on Friday, we decided to try Burger 21 on a whim.  The quality over the meat in the burgers was excellent, but overall experience was just o.k. Honestly, I'm still a Square 1 fan.  Burger 21 is upscale fast food but a bit fancier than Five Guys with its specialty burgers and turkey and chicken options, however, I prefer the full service sand full bar at Square 1.  Craft beer and burgers just go hand in hand for me.
This weekend was a burger fest for us.  On Sunday, the World of Beer served free burgers and hot dogs with every beer purchase during the football games.  So, I had my craft beer and burger experience after all.
I think my red meat craving and iron levels should be good now.
M – Skinnytaste's Mushroom Stroganoff
T – Blackened Tilapia Baja Tacos
W – Grilled Mojo Chicken on Flatbread
Th – Turkey Chili
F – Pizza
What foods have you been craving? Are you participating in the Unprocessed Challenge? Link up and share the delicious dishes you are pinning and planning to serve this week.