Over the past month while all my favorite shows (such as Once Upon a Time, Once Upon a Wonderland and Doctor Who) are on a TV hiatus, I decided to start watching a new-to-me series that I had never viewed before. I heard so many great things about Lost all those years ago, so I decided to see what all the hype was about.
Mystical island?
Purgatory?
Some fantasy and science fiction?
Love, drugs and food addictions?
It was totally up my alley and I was completely hooked.  For days, I watched hours of Lost.  Each episode ended with a cliff hanger and I hate cliff hangers.  Like a junkie, I needed more.  A week ago last Sunday evening, I finally watched the final of episode appropriately titled, "The End".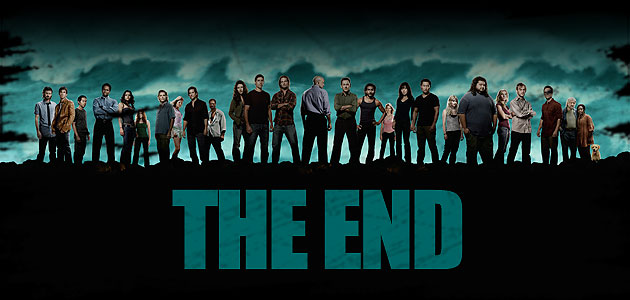 I totally predicted it from the very first episode and unlike many of the complaints I heard at the time the show originally aired, I wasn't disappointed, but rather, I felt fulfilled. Of course, I also could have save myself the trouble and just watched the very first episode and the very last episode and saved myself all the melodrama in between.  Watching the show back-to-back, I picked up on so many clues and so much of the foreshadowing had been revealed.  The one thing I never picked up on though was Jack's father's name, Christian Shepherd, which should have totally revealed the premise earlier. But at least, I finally get Jimmy Fallon's reference at the 62nd Grammy's in 2010, because the joke was "lost" on me then.
But now I need another filler show until my regular favorites return.  I think I may give Breaking Bad or Sherlock a go.
It's really hard coming off this Lost feeling, though.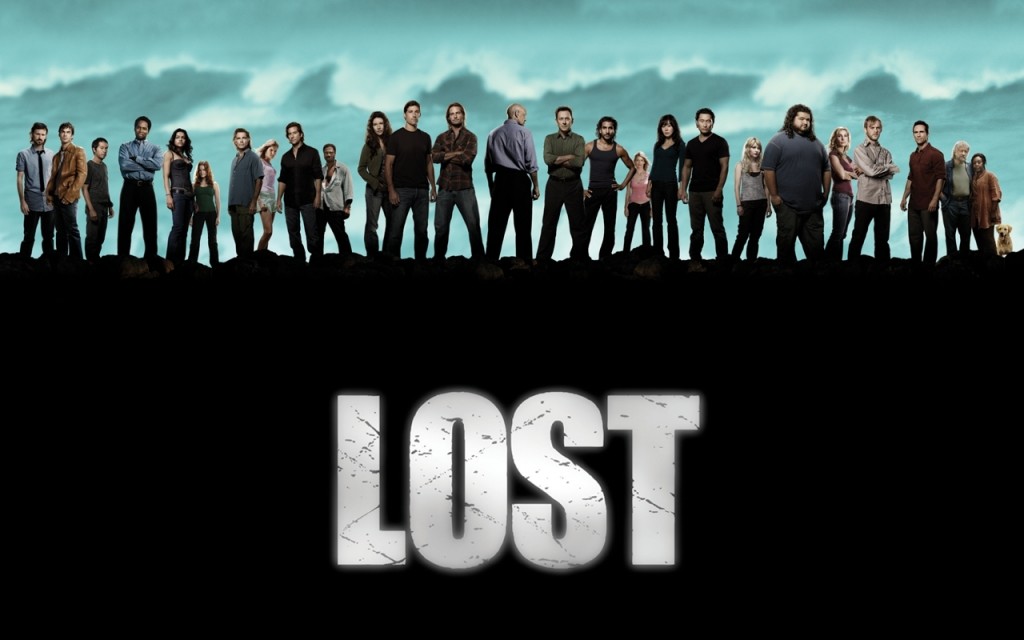 But that Lost feeling was quickly replaced with a runner's high because I had some truly amazing runs last week.
Mica met me on Wednesday for a quick 3 mile run in my neighborhood. I didn't realize that I was pushing her to run faster which led to a deep discussion about my old, tired Garmin affectionately nicknamed, Granny Garmin. This antique Forerunner 305 Garmin is dying a slow death and apparently it isn't giving a true read of pace, according to Mica's much more modern 910, which she reminded me on more than one occasion. Never mind, Mica is running faster as a result of good ol' Granny Garmin even though she is a bit senile and can't keep an accurate pace.
3.14 miles
Time 32:04
Ave Pace 10:12
Max 8:42
If it wasn't for Mica texting me and making me accountable for six miler on Thursday, I would have totally flaked, postponed or even opted for a rest day because I hated the idea of running in 38 degrees which is very cold for Florida standards.   Although Mica wasn't really feeling it the run on Thurday, it turned out to be a GREAT tempo run for me! I even held an 8:30 pace for half mille.  I was on such a runner's high that morning!
And then, I heard "Happy" by Pharrell play as soon as I turned the ignition. With a gorgeous hot pink and orange sunrise for a postcard backdrop, it was a perfect song for my drive home. (Sorry, no photo to share.)
6 miles
Time 1:01:00
Ave Pace 10:09
Max Pace 7:42
I saved my two rest days for Friday and Saturday, although on Friday I tortured my legs in a good way with Body Pump. Man, the lunge track in the recent release is a killer.
On Sunday, I had 18 miles on schedule according to my Asics Kastor marathon training plan. Although I ran the Celebration Half Marathon in the morning (full race recap tomorrow), I needed to fit in 5 more miles before my husband left for his business trip out of town. So, before hubby headed to the airport, I ran 3 miles when we returned home. Since Granny Garmin died during the race, I had to figure out my 3 mile finish time old school style using a clock.
After my 3 mile run, I raced off to take my girls to Girl Scouts, cook dinner afterwards and I still had 2 more miles to do. No dinner for me until I finished those 18. I headed out in the sprinkling rain with Mica's Knuckle Lights which she let me borrow and that's how a mom on the run gets it done. BOOYAH!
And my times weren't too shabby, either.
13.1 miles (Celebration Half Marathon)
Time 2:10:35
Ave Pace 9:57
Max Pace 7:44
3.1 miles (Garmin died; guesstimated time)
Time 35:00
2 miles
Time 20:013
Ave Pace 10:01
Max Pace 7:50
Since my oldest is training for Gasparilla Distance Classic 5K and my two younger kids are training for Gasparilla Jr Too Good For Drugs, they need to run more regularly than just one day a week at running club. So last night, the whole gang went out for a 3 mile run. My kids' pace is much slower than mine; pushing a stroller also helped slow me down and keep a slow, easy shakeout pace.  The playground was our halfway point and reward for running.  They all did such a great job running!
3.1 miles
Time 41:29
Ave Pace 13:15
Max Pace 3:45 (That was Allana and I sprinting home)
Today I had ten miles on the plan and for a change of pace, I decided to hit the Upper Tampa Bay Trail (UTBT) for those miles. The "hilly Florida" terrain and scenery was a welcomed changed.  I arrived at the trail after I dropped the kids off at school and the temps quickly warmed up.  The warm temps and steep overpasses added three minutes to last week's 10 mile finish time, but I really enjoyed the challenge and pushing myself while maintaining an easy pace.  I actually ran the overpass three times to get the miles in.  As for the warm temps and "hills", it's good to mix it up because you never know what race day will bring.
I especially liked that I had a bathroom close by at the Mickey D's.
10.10 miles
Time 1:51:14
Ave Pace 11:01
Max Pace 7:51
In true Run DMT style, I snapped some photos along the way.  I had no idea I would see mile markers as well as receive a history lesson about the trail while I ran.
Like many of Florida bike trials, the UTBT is built on an old railway line and it's simply gorgeous with a suspension bridge and fun tunnels to run through which take you under the railway line.  Between the wooden, narrow paths, this trail would have been perfect training for the Celebration Half Marathon.  I know for next time!
I plan to run easy runs for the remainder of the week and I saved my rest days for Friday, the day before the Best Damn Race Challenge (10K and 5K) and Sunday, the day after my 20 miler.  Somehow I have to figure out how to run 9 more miles after the Best Damn Race!