Well, I am sad to report that my Granny Garmin has officially kicked the bucket. At approximately 5:31 this morning, I simply couldn't revive her. My Granny Garmin is no more!
Since basically I'm running "naked" with no Garmin, I've decided to send her off to Garmin to be revived and refurbished one last time while I look into purchasing a 910 without a heart rate monitor since I already have one. But then, I see stuff like this and I wonder if I should leap into a Polar.
I've been hearing a lot about training with a heart rate monitor from my running friends. My runner friend, Flower, wrote about it here. I think it is something I should like to start doing. I can't seem to get any faster so maybe I need to trainer smarter and slower to become faster.
I kicked off my Chicago Marathon training on Saturday with a nine mile bridge run with the Suncaost Striders. As I mentioned in yesterday's Music Monday post, I love the challenge of the two Clearwater bridges, even though I begin to regret my decision about halfway into the run. But it's good to step outside my comfort zone and push myself and that's exactly what a bridge run does.
The Suncoast Striders met at Coachman Park to begin our run with the Clearwater Memorial Causeway. Running along the bridges is so scenic and if I wasn't cussing the heat and Granny Garmin so and painful death, I might have found some serenity.
We followed that path all the way into Clearwater Beach and then ran the Sand Key bridge to Sand Key park at the foot of the bridge. David set up a water stop for us outside the park. I refueled with some Vega Sport gels and water while posing for a few photos.
Mike is the king of selfies.
Before setting off on the return trip to Coachman Park, I needed to use the restroom. Cassi, a new to me Strider, ran with me to the restroom in Sand Key Park and then we had a nice little getting to know you run chat leaving the park to head back over Sand Key Bridge. Once we returned to Clearwater Beach, I found myself needing the restroom again. I didn't want this poor woman waiting on my sorry slow butt, so I old Cassi to go on without me.
And there it was. I was all alone with about 3 miles left and one more bridge to run in the heat. ACK! Let's just say some Striders were a little concerned and found me on the bridge. Now, I know what it feels like to be picked up in a race.
9 miles
Ave Pace 10:30
So the run wasn't the greatest, but at least I looked cute in my new Coeur Sport Chinese New Year Run Gear.
When I received the outfit, I immediately loved the bright red color of the shorts and matching floral red and white tank, but it was the feel of the apparel that I really loved.
Both the Coeur running shorts and tank are made of a silky, soft lightweight wicking material which made the outfit super comfy. I simply had to wear it for my bridge run. Who nine miles could be so comfy?!
And I looked HOT in the heat!
Stitched inside the shorts are a built-in panty liner and two small pockets perfect for key and sport gels.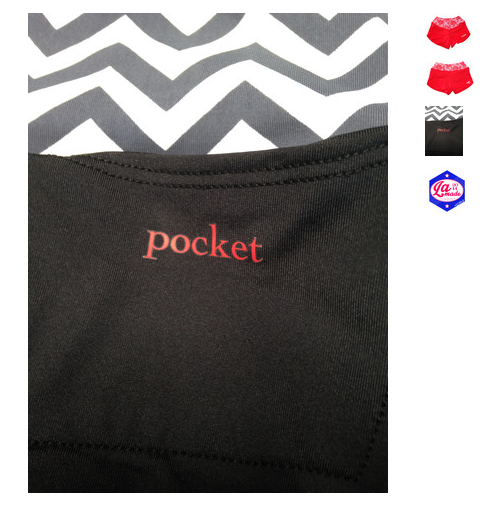 I know the running rule is to not wear something new for long runs, but I had to test it out. During long runs, I always chafe inside my thighs and under my arms. I am to report that I didn't chafe one bit in this outfit. SCORE!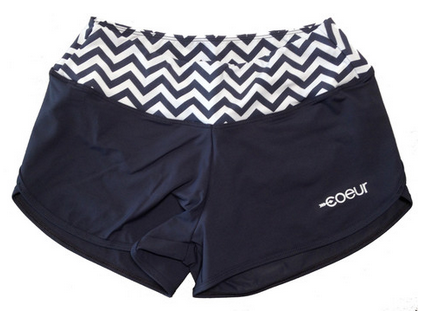 Honestly, I truly heart Coeur. There are a few more run gear styles to choose from at coeursports.com. I'm also a fan of the black Chevron pattern too.
As for the rest of my training, I don't think I looked quite as cute as I did last Saturday. Last Tuesday, I overslept and missed my speedwork and then missed Body Pump because I needed to meet my sister to begin her 40th birthday bonanza. We met for pedicures and then spent the rest of the day drinking, swimming, sunning and paddleboarding with her girlfriends.
Of course, we clean up for her birthday dinner too.
The next day, I missed my Body Back workout but my sister and I went for a 5 mile run to celebrate National Running Day. I absolutely loved running along Indian Rocks Beach. I even met some new friends along the way.
Also on National Running Day, I hosted my first Danny Did Foundation Chicago Marathon Fundraiser, which had a pretty good turnout. Stay tuned for my next fundraiser!
The next day, I ran 6 miles in my neighborhood. Between Granny Garmin giving me grief and the heat, I was ready to throw in the towel, but I finished some hot sticky, six miles.
6 miles
Time ?
Ave Pace – I couldn't tell you because Granny is dead.
Friday, I finally made it back to Body Back. I tend to modify the exercises by focusing on the form and movement rather than the intensity because the plyometrics stuff really hurts my feet.  I know, I'm such a tender sole. (lol I love puns!) Regardless, I'm still getting a killer workout and noticing a difference.
Later on Friday, I lifted heavy things and did like 1000 more squats at Body Pump. At least this week, my legs didn't cry. I guess I'm getting used to a gazillion squats.
And speaking of a gazillion squats, have you been doing my #sexylegs workout?  I did them after my speedwork today since I missed my Express body Pump class. Hubby bought a new bike and he's bike riding is messing with my workout schedule.
As for my speedwork, I had to guesstimate my 400s. Mica, Daffodil and I ran a mile warm-up, 6x400s and a mile cool down.
1 mile warm-up 10:30
Lap 1 – 2:01
Lap 2 – 1:59
Lap 3 – 2:02
Lap 4 – 2:05
Lap 5 – 2:03
Lap 6 – 1:58
1 mile cool down 10:30
Cool down. That makes me laugh. I don't think I will come down any time soon until I arrive in Chicago this October.
Disclaimer: I received a run gear outfit from Coeur Sports as part of a Fit Approach Sweat Pink campaign. The opinions shared are my own.