There's only 6 weeks left until the Chicago Marathon. That means 48 days left to train and raise the money for Danny Did Foundation #TeamDannyDid.
As you may or may not already know, I chose to run for charity in the Chicago Marathon because the Danny Did Foundation provided my niece, Meghan, with a life-saving device called an EMFIT Monitor.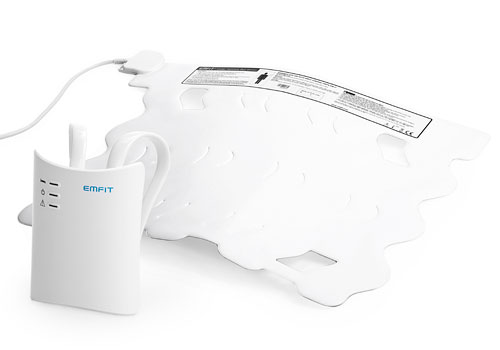 Since infancy, Meghan co-slept with her parents. More than embracing attachment parenting, it was a means for survival for her family. Her mother, Kirsten, had read horror stories of children who died as a result of seizing while sleeping and feared the same outcome. For many sleepless nights, too many to count, Kirsten, awoke to Meghan's unusual sleeping patterns, swallowing and tremors. Many times it was nothing more but a restless Meghan, but other times Kirsten would discover her daughter seizing lying in bed next to her.
After over a decade of co-sleeping, Kirsten learned about an organization that provided EMFIT monitors, non-invasive detection devices widely used to detect movements that occur during sleep to prevent SUDEP (Sudden Unexplained Death in Epilepsy). She knew that an EMFIT would be the saving grace to diminish her fear and offer Meghan her freedom to flourish and grow as a young independent girl.
One in 26 Americans will develop epilepsy in their lifetime and sadly, SUDEP has been estimated to account for over 50,000 deaths annually. Mike and Mariann Stanton, co-founders of the Danny Did Foundation, know these statics all too well.
After losing their four year old son, Danny, to SUDEP, Mike and Mariann began a journey of providing EMFIT monitors to families   They felt no parent should have to endure the pain of losing a child that could have been prevented with the aid of a life-saving device.
The Danny Did Foundation formed to educate the public about epilepsy and SUDEP. The organization serves to provide seizure prediction and detection devices as well as other technologies that may assist in preventing deaths caused by seizures.
As described on the EMFIT website,
The EMFIT Movement Monitor is the latest technology for monitoring an individual who, during sleep, may experience certain types of movements which a caregiver or family member should be alerted to. The Emfit Movement Monitor is ideal for monitoring and detecting abnormal movements such as muscle spasms associated with a sleeping person.
Like so many families before them, Meghan's family received an EMFIT monitor on behalf of the Danny Did Foundation to help her family sleep a little more soundly. The Danny Did Foundation envisions a time when EMFIT monitors will be administered by physicians just as physicians provide nebulizers to an asthmatic patient.
Through community involvement, educating and active fundraising such as #TeamDannyDid, the foundation focuses on keeping people alive until the ultimate mission is accomplished: A Cure for Epilepsy. The foundation leads this charge with a single mantra in mind:
"Example is not the main thing influencing those around you, it is the only thing." – Danny Did Foundation
Since The Danny Did Foundation helped my niece and her family, I wanted to give back to this incredible charity by representing #TeamDannyDid at the Chicago Marathon, but I need your help to reach the start line and to continue to helping families who can benefit from this outstanding organization. Please support the Danny Did Foundation by contributing to my Team Danny Did fundraising page.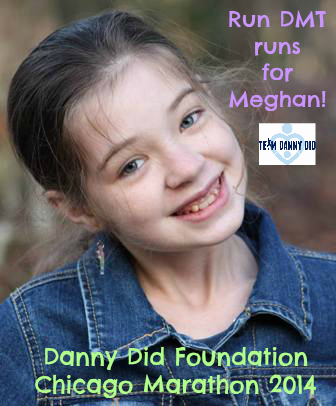 As for the training part of #TeamDannyDid, that kicked off with last week with pre-marathon Ascis-Kastor 6-weeks Still Time to Train Marathon plan. I followed the "Asics-Kastor 6 Weeks Still Time to Train Marathon Plan" for A1A Marathon and I really liked it. This time around, I modified the plan a bit and tweaked the plan to factor my annual girlfriend's trip, hubby's travel schedule and coordinating with Mica, Daffodil and Chrissy's training plans as well as adding in speedwork to hit the Yasso 800s.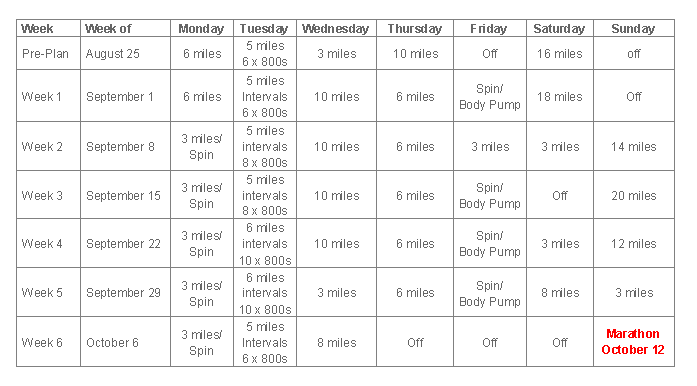 As for the pre-plan portion of the program, it felt really good hitting those miles again last week and my MapMyRun logged workouts made me smile.
Wrapping the week up with a long overdue 16 miles was absolute torture in the heat and humidity. I really hate training for a fall marathon in the summer. That has to be the worst part of marathon training right now. It's not the distance. It's the heat.
Thankfully, I had some friends helping make it through the miles.
Sunday I rested and then on Monday I made another Strider event, our annual Labor Day run, for a speedy four miles.
Today, I ran six miles which included 6 x 800s. My phone died just before I finished that last tenth of a mile, but you get the idea. Also, my sprints were a lot better than shown here. I need to figure how to set it to clock intervals my Granny Garmin did.