For any runner, shoes always top the list for best gifts. However, if you are struggling to think of Christmas gift ideas under $20 for your favorite mother runner, then look for further! With only a week left until Christmas, there is still plenty of time to pick up these simple great runner gifts which also make fantastic stocking stuffers. I love waking up on Christmas morning finding my stocking overflowing with tiny treasures. It's the simple things that bring this mother runner pleasure and these items would make my Christmas very merry indeed!
Most of the mother runner gift ideas listed below are under $20 and can be found at your local stores unless otherwise noted.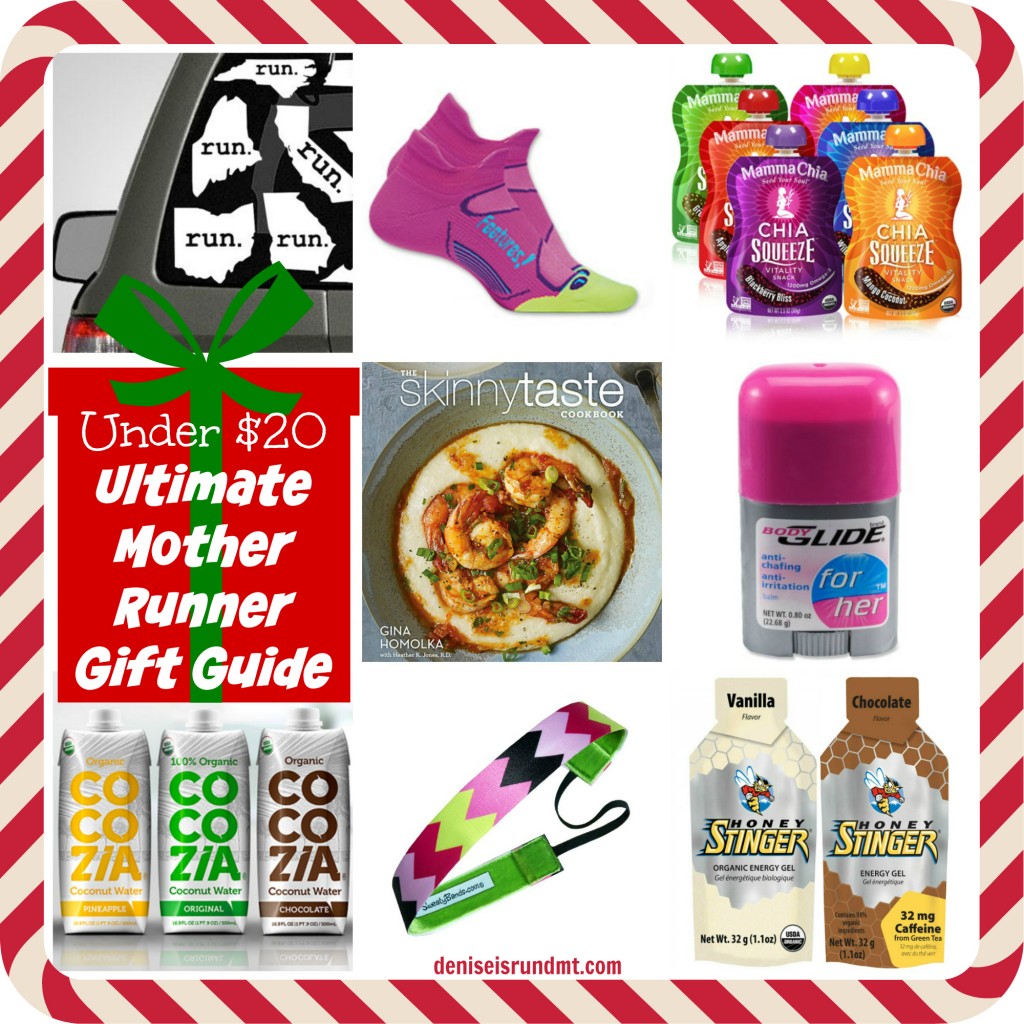 Run DMT's Under $20 Ultimate Mother Runner Gift Guide
Feetures! Socks
If you have followed this blog for some time, then you know Feetures! socks have always topped my must-have list. These ergonomic, super comfortable socks fit like a glove and have never caused hot spots for me. Over the years to ease my nagging plantar fasciitis, I found myself preferring  the cushion and extra support of the Light Cushion over the Ultra Light Feetures!  And of course, I still also rely on the Feetures! Plantar Fasciitis Sleeve for soothing my sore heels.
Mamma Chia Chia Squeeze
I received a handful of flavors this summer as part of a review and I really enjoyed the portability of the Mamma Chia Chia Squeezes. On crazy hectic days, I dropped a squeeze in my purse or gym bag for a post-workout snack. These slightly sweetened squeezes are jammed packed with Omega-3s , so one little pouch helps busy moms snack smart!  Mamma Chia Chia Squeeze can only be found online.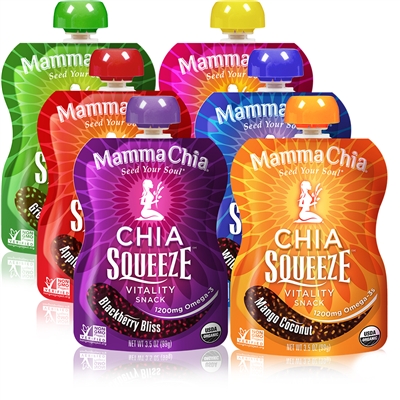 GoGo squeeZ
For a more readily available snack, GoGo squeeZ Fast Fruit are another great post-workout snack which can be found at most supermarkets. Although these pouches are a bit sweeter than the Mamma Chia Squeeze, after a hard run, I find I need natural sugars. My favorite is the GoGo squeeZ Fast Fruit Apple Banana Mango Pineapple.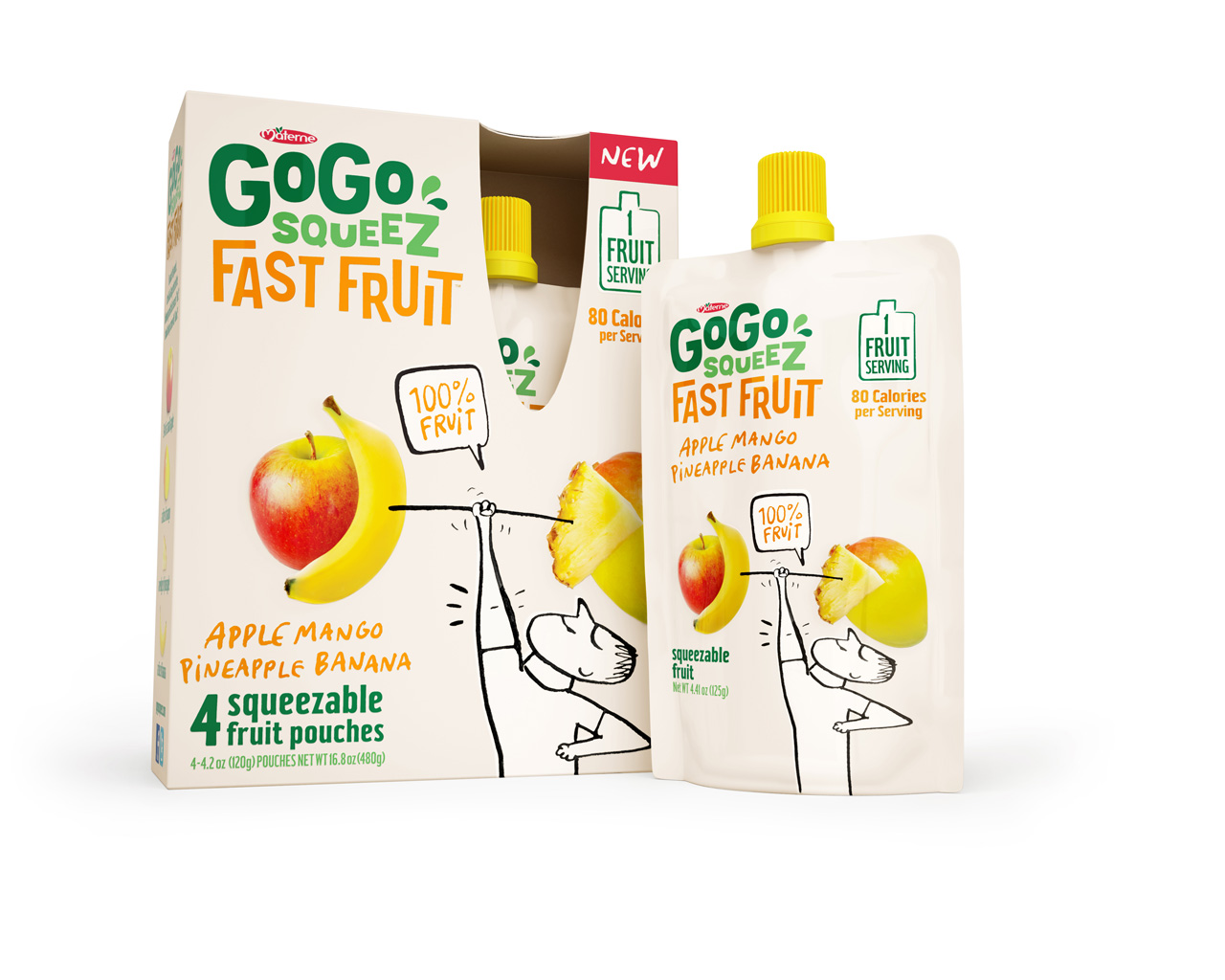 Body Glide
I have become a big fan of Body Glide this year, especially this summer when my fuel belt rubbed during my long runs. Due to my sweaty nature, I experienced some seriously chaffing this summer and the only thing that saved my thighs was generous shmears of Body Glide. I even doubled up my thigh barrier with combination of Vaseline and Body Gilde. Both are runner musts!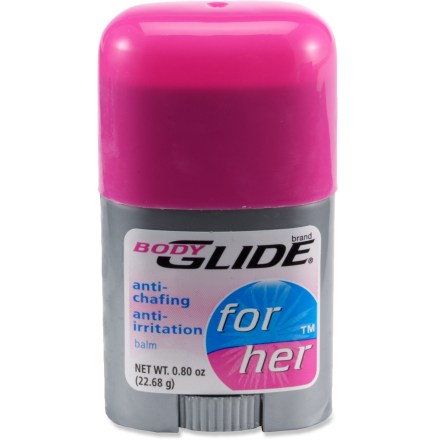 Honey Stinger Organic Energy Gels
When I could no longer find my favorite Cliff Shots at my local running store, I had to find an alternative. Honey Stinger Organic Energy Gels became my fuel replacement and now these all-natural, organic gels are my favorite fuel. As added bonus, I didn't suffer with any stomach issues from ingesting it, like so many other gels on the market.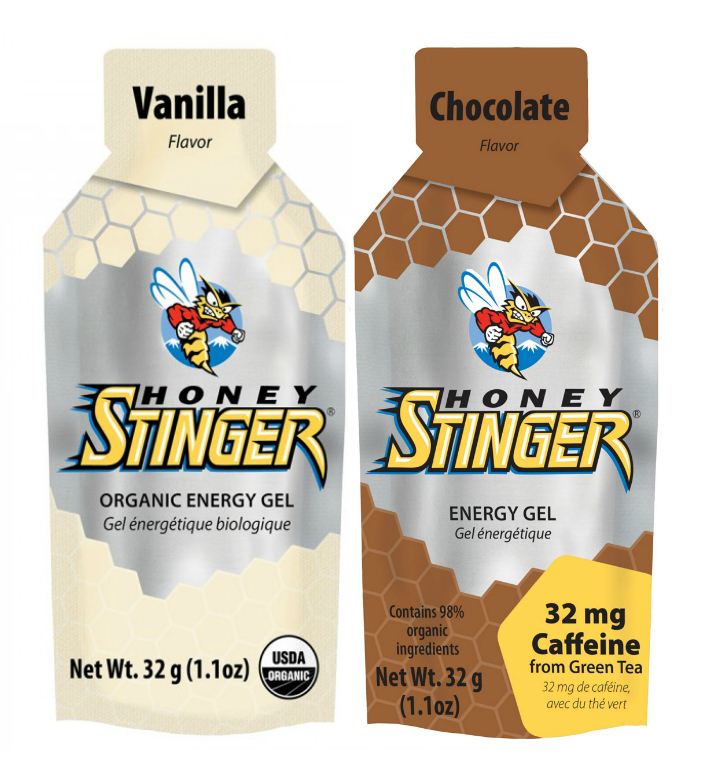 YumEarth Organics Gummy Bears
YumEarth Organics Gummy Bears make the best marathon training snack. The individually wrapped pouches fit perfectly in fuel belts or tuck nicely into small running pant pockets. Because they're organic, there is no artificial color or flavor and the real fruit juice offers a nice boost of sugar.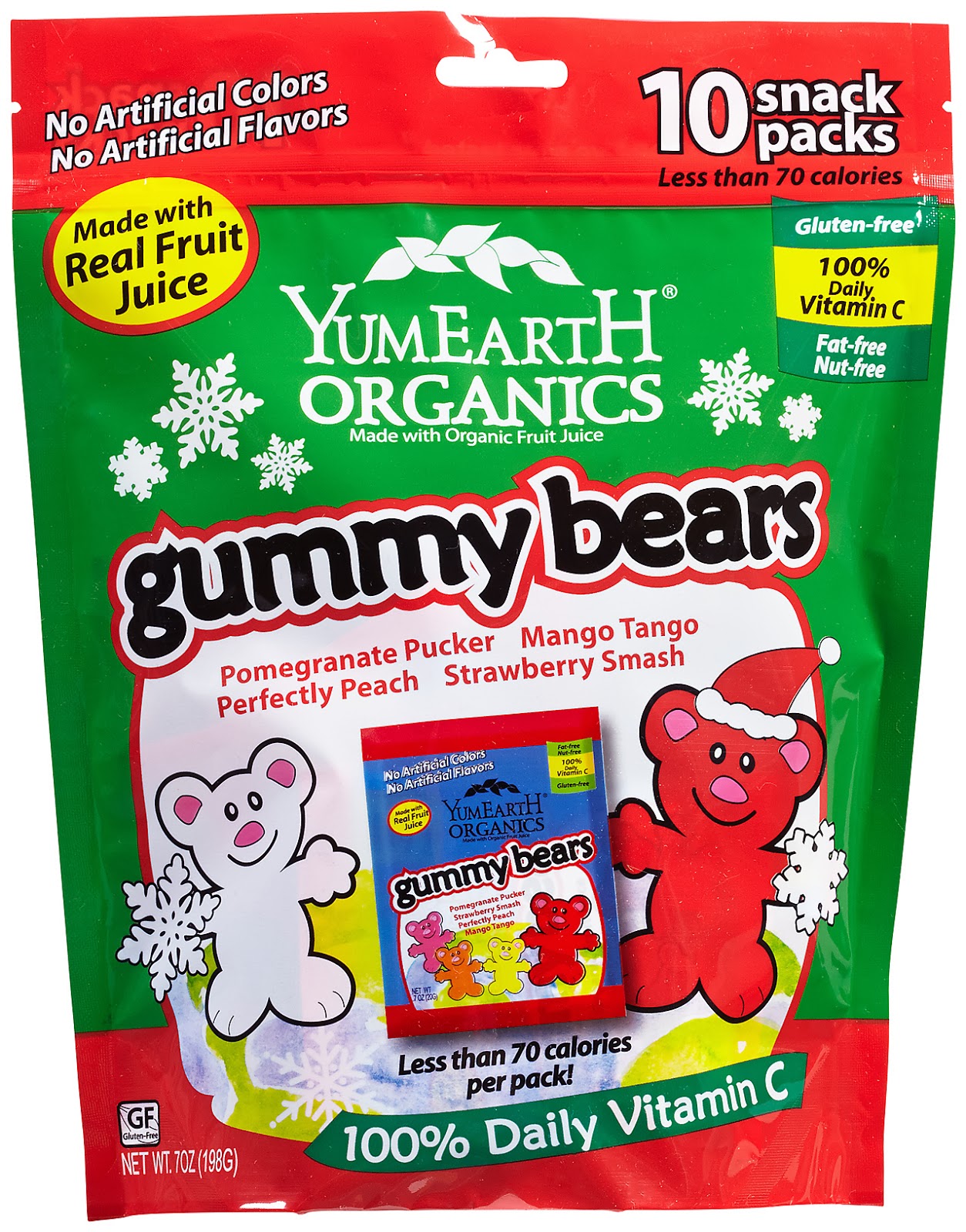 Sweaty Bands
Sweaty Bands are probably the most recognizable brand but I also love BAMR bands too.  These non-slip, colorful comfy headbands do a great job keeping the sweat out of my eyes.  Use the online store locator to find a retailer near you, but rumor has it you can find the Sweaty Bands at TJ Maxx for half the price. If you're in the market for your own design, my friend Tracy can create bands tailored to your sport, like the Striders one she made me.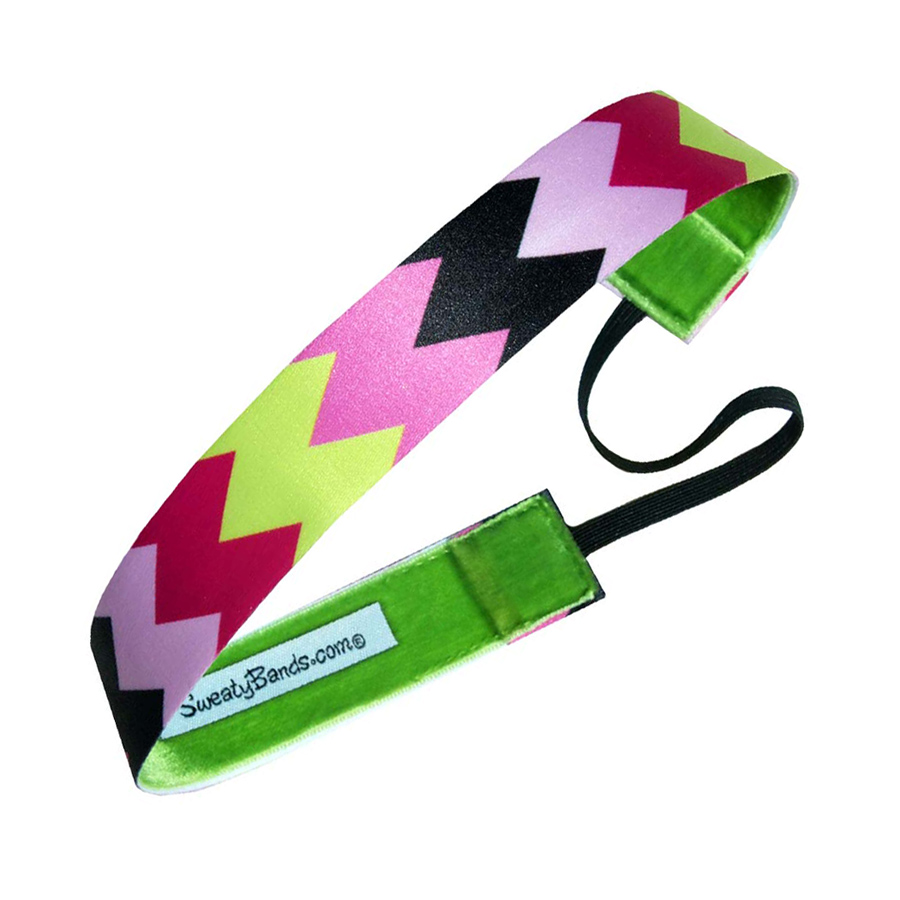 Organic Chocolate Milk
Chocolate milk may be a little high in sugar, but it is one of my favorite recovery drinks. After a long run, it's important to replenish protein and these little cartons of Horizon Chocolate Milk or Organic Valley Chocolate Milk are a great quick fix until I can get my hands on some real food.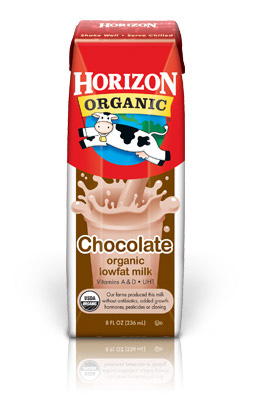 COCOZIA Coconut Water
After a long run or a hot summer run, I enjoy replenishing electrolytes with coconut water because it is loaded with natural sugars, potassium and magnesium which are essential for repairing tired muscles and preventing muscle cramps. In the past, I have enjoyed O.N.E. and VitaCoco Kids, however, the Food Babe turned me onto other better-for-me brands. Then, I stumbled upon COCOZIA Coconut Water  at the Holiday Halfathon and I found it to be very refreshing after that tough half marathon. Through my own research, I learned that COCOZIA Coconut Water contains MORE potassium than the popular brands. It is definitely the brand to buy and stock up on!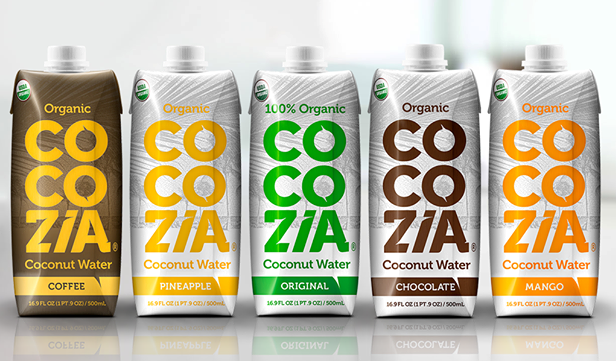 Run (Your Home) State Car Magnet
I spotted the Florida car magnet at my local running store and with a little on learn searching I found the Perfectly Aligned Etsy store that sells car magnets for every state as well as bike, surf and heart state magnets.  Obviously, I need the Run Florida magnet because I don't have enough magnets on the back of my bumper.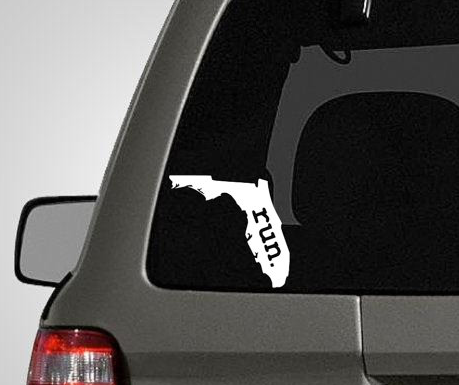 Itunes gift card/Google play card
Music helps me move through the miles and I like to change up my running playlist before a race. Depending on the type of MP3 player will determine which music gift card is the right one for your runner lover.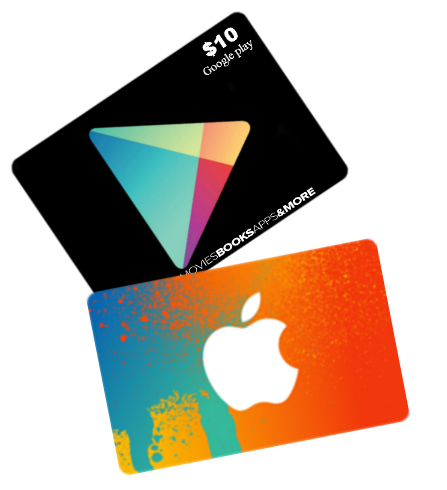 Kiss My Face Lip Balm
During long runs, my lips will become so chapped and dry, especially in cooler weather. With SPF 15, Kiss My Face Coconut Pineapple Lip Balm moisturizes and protects. Plus, the light pineapple coconut scent helps me pretend on sunning myself on the beach instead of running 26.2 miles.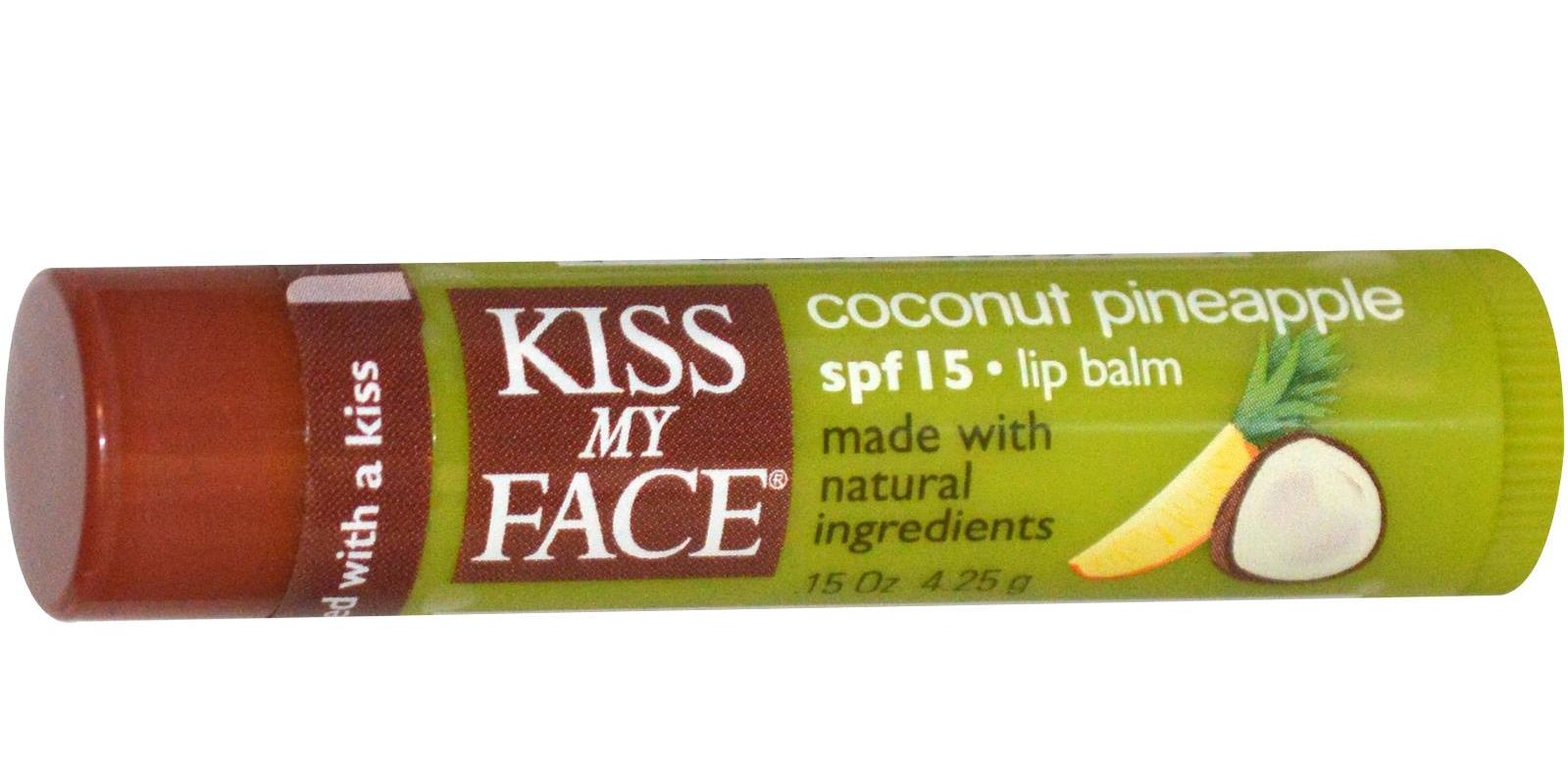 MABELLINE MASTER KAJAL
Although you may see the real nitty, gritty naked mother runner in my training run photos, my race day photos give the illusion of a more mother glamorous mother runner. At least in my head, that's how I feel and as you know, running is 90% mental and I am certainly one mental stunner runner through and through. Therefore, waterproof/sweatproof cosmetics are part of simply part of my make-up.
I have always been a big fan of waterproof MABELLINE COLOSSAL CAT EYES mascara but this year, I discovered MABELLINE MASTER KAJAL™ IN ONYX RUSH. Thick or thin lines apply easily with this soft, creamy pencil and the finished look doesn't smear or run while I'm running and it lasts for the finish line photos.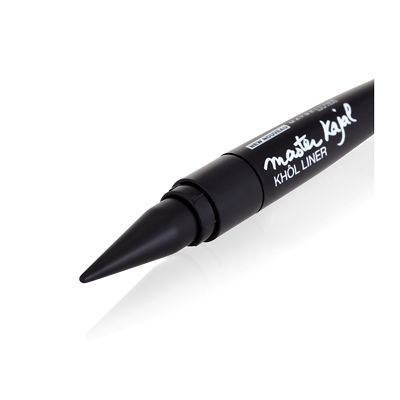 LaMarca Prosecco
Every great finish deserves another. There is nothing like popping open a bottle of Italian Presecco to celebrate your racing accomplishments and LaMarca Prosecco is my absolute favorite. This light, dry, crisp sparkling wine is the perfect way to celebrate a race or to ring in the new year.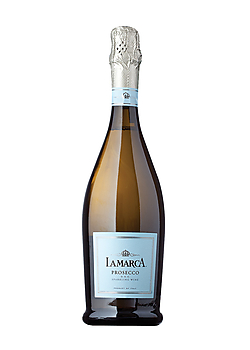 The Skinnytaste Coookbook
Since Skinnytaste won't come to my house and cook dinner for my family, The Skinnytaste Cookbook will have to do.  For under $20, Gina offers the most amazing assortment of simple, low fat 30-minute meals that the whole family will enjoy. We certainly love our share of Skinnytaste in the Run DMT house!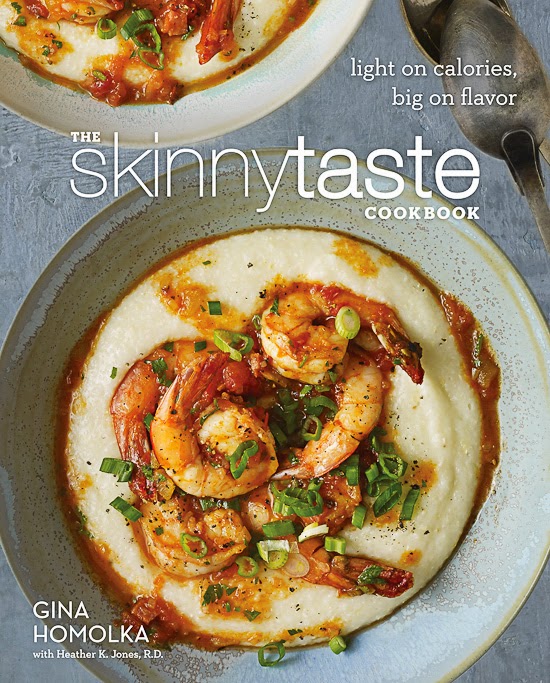 Over $20 But Still Worth Mentioning…
Nike Epic Running Capri Pants
My favorite find this year was the Nike Epic Running Capri Pants and although they don't fit under $20 price range, they are worth the mention. Since I'm short (5' 1"), most running pants tend to run long on me but capri style pants typically fit about ankle length on me.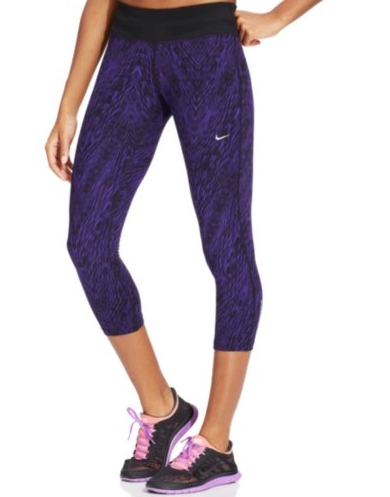 These ridiculously comfy Nike Epic Run Capri running pants fit true to size.  The drawstring keeps the pants from slipping and I experienced no chafing or rub spots. The two smaller interior pockets perfectly store multiple gels, a pack of gummy bears and a lip balm. The zipper pocket on the backside can hold a car key, extra gels and even a couple of tampons as I discovered during the NYC Marathon.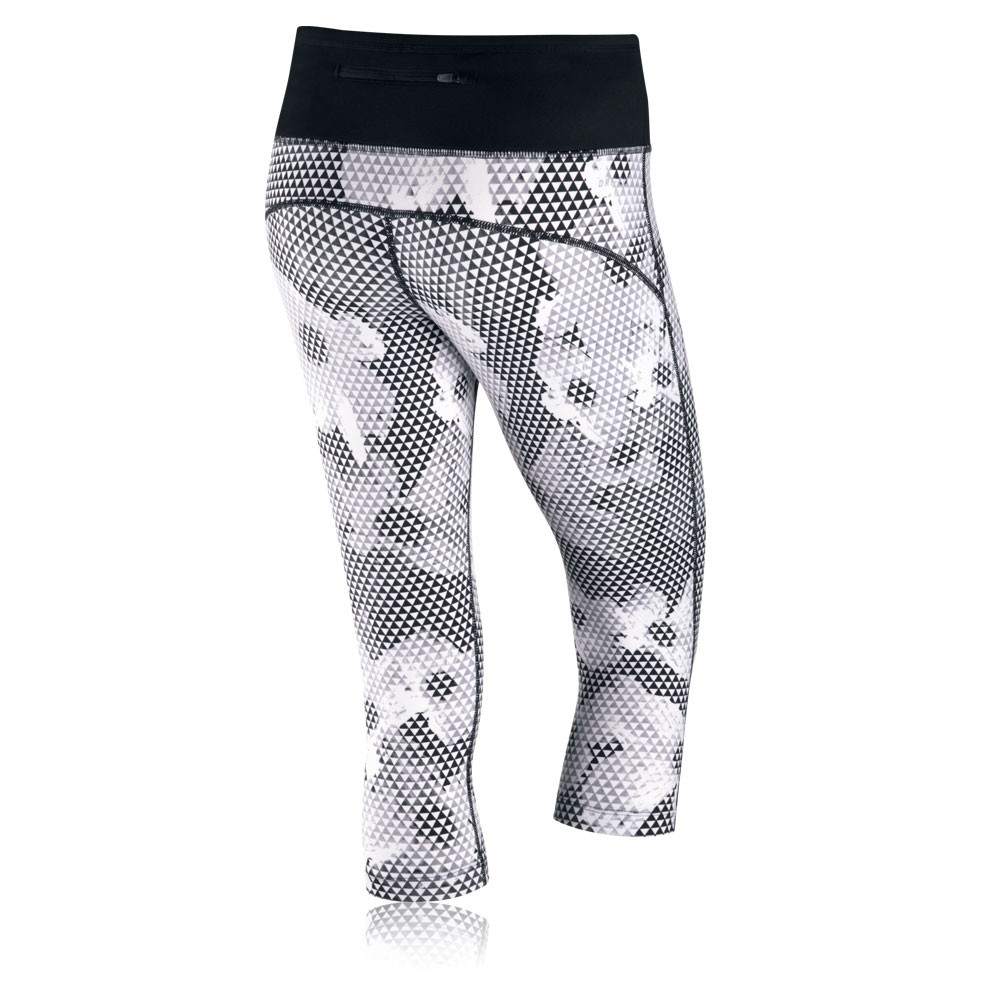 I bought my first pair of Nike Epic Run Capri at my local running store, but thanks to Macy's awesome sales, I picked up multiple pairs close to 60% off the original price. Can you believe I found my favorite new running pants at Macy's and not an athletic store?!
Zensah Compression Sleeves
Compression sleeves also surpass $20 range but they are worth mentioning, because these sleeves are essential post-marathon recovery items for me. Zensah Compression Sleeves come in a variety of colors but what I really love is that they are available by HEIGHT because my short little legs need short little sleeves! Plus, I can wear my Feetures! Plantar Fasciitis sleeves with the Zensah Compression Sleeve for a match made in runner recovery heaven!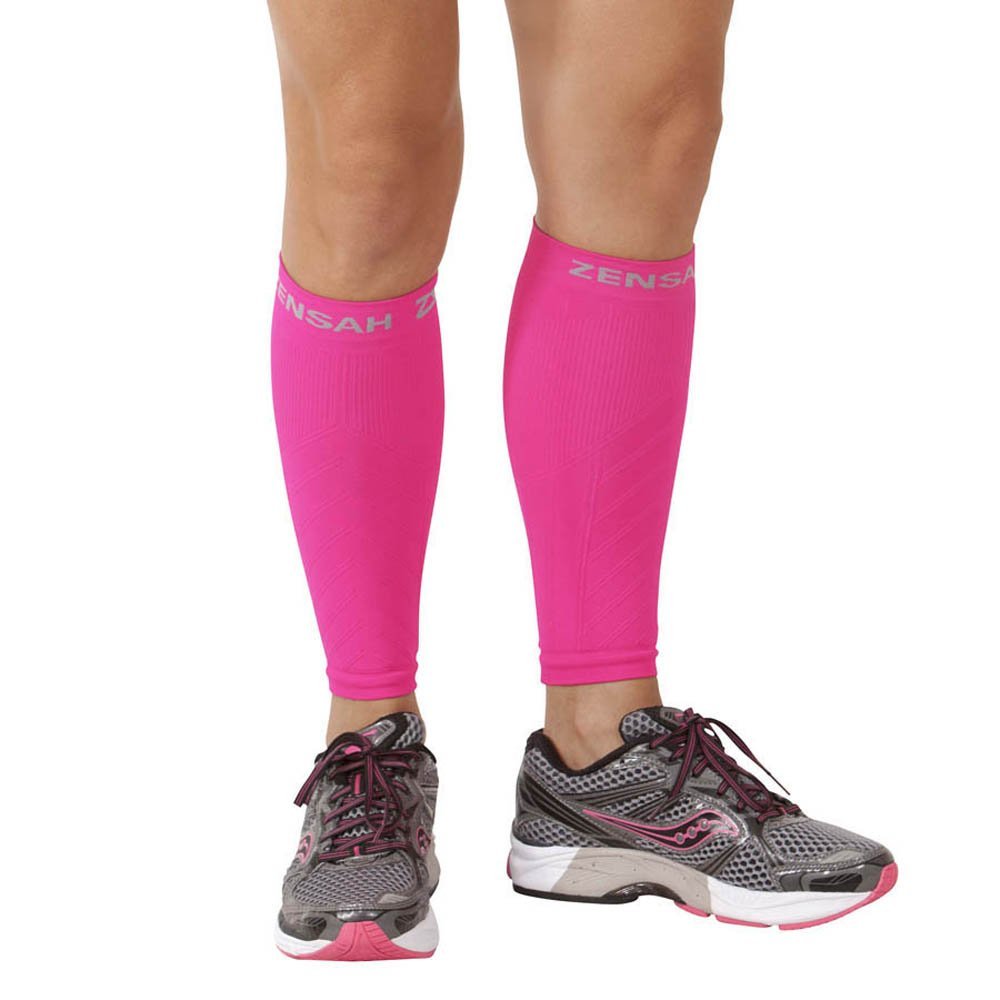 My friend and coach, Iron Goof educated me on the proper use of compression sleeves and from that little lecture, I only began wearing them for recovery after my long runs. I found with proper nutrition and fueling, my muscles didn't cramp during my long runs and not wearing compression sleeves allowed my muscles to move without restriction. Plus, wearing them post long runs shaved my recovery time in half. The day after a marathon, an observant spectator will find compression sleeves hiding under my jeans.
That wraps up my runner Christmas wish list. Hopefully Santa baby will slip some gummy bears under the tree for me.
What running essentials are on your Christmas wish list?
In time for the holidays, I'm giving away two pairs of Feetures! Socks to stuff in your favorite runner's Christmas stocking.
To enter, tell me what's on your Christmas wish list. For addtional entries follow the Rafflecopter prompts. One winner will be randomly selected to win TWO PAIRS of Feetures! socks (Light Cushion or Ultra Light Cushion only). Giveaway ends Friday, December 19 at 12:00 AM.
This gift guide is NOT a sponsored post. I received no compensation for the items listed here to offer honest opinions about the products I love.