In a previous post I mentioned how I have been focused on trying my best to purchase wholesome, healthy and organic foods. When I began this journey nearly two decades ago, it was difficult and quite expense to afford natural and organic lifestyle.
Over the years, as more and more consumers like me demanded convenient and affordable natural and organic foods, supermarkets began to provide these types of products to their patrons. Instead of driving all over visiting several natural foods markets for my favorite organic brands, my weekly shop became a one-stop shop at my local grocery store.
The South Tampa Winn Dixie on Swann Avenue in Hyde Park is the latest supermarket to offer its shoppers what they want – ready available fast, fresh healthy living foods and this particular store is only the second Winn-Dixie to receive top-of-the-line enhancements of this magnitude in the state.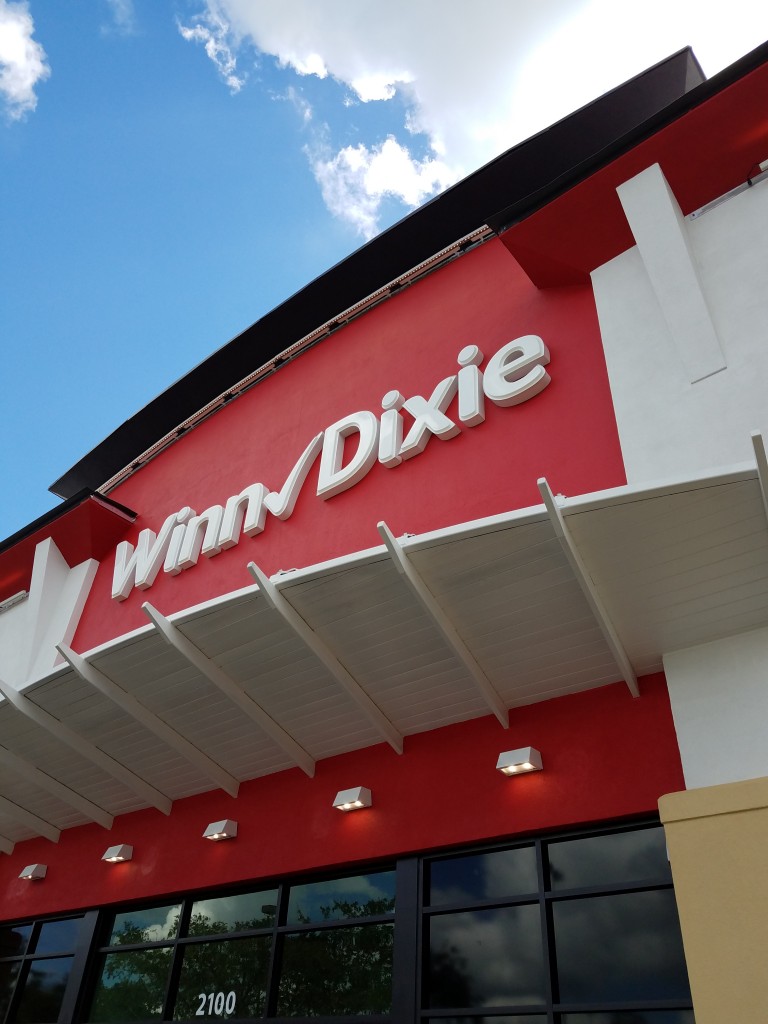 In addition to the 3,000 natural and organic products in the expanded brand new health food store-within-a-store called Naturally Better, shoppers can also find a trained Health and Wellness specialist on hand to help with product recommendations.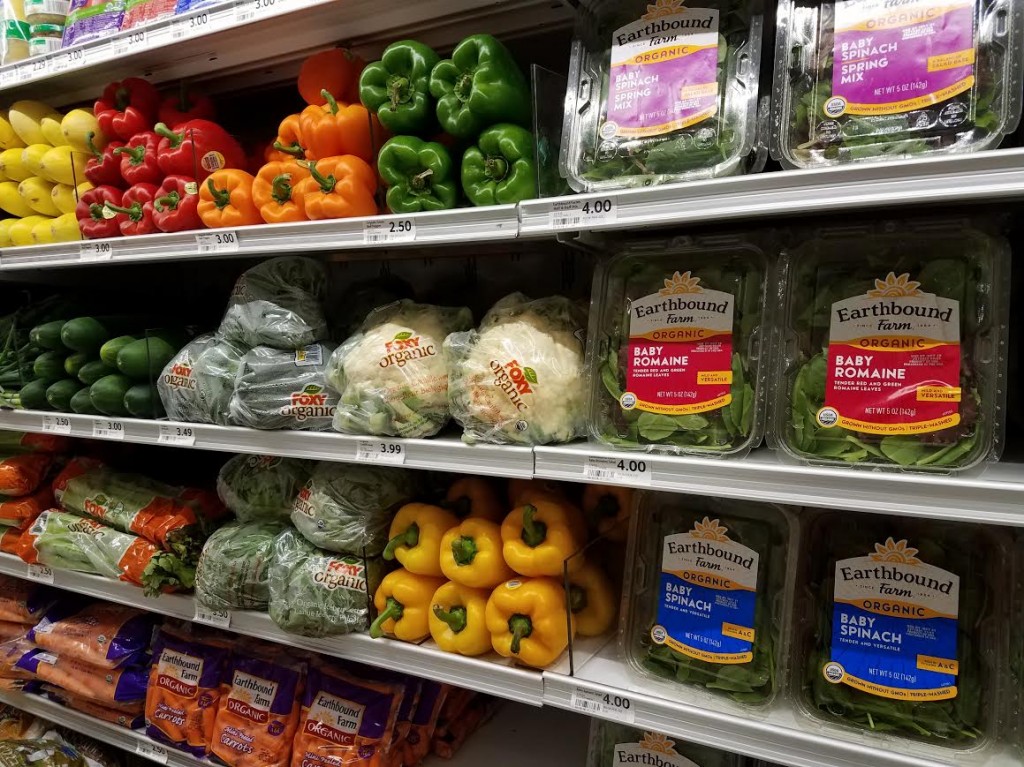 More than a meat department, the Butcher features Florida Frank's grass fed, natural beef and organic chicken, USDA Choice Prime beef, dry aged beef and premium Wagyu cuts and will happily make fresh cuts of meat by request.
For those of us who eat seasonally, Winn Dixie (and its parent company Southeastern Grocers) works with local growers to ensure our customers have the right variety of the freshest produce for each season. When shopping at Winn Dixie, look for the "Fresh from Florida" logo to identify local produce.
Winn Dixie also keeps its store Kosher with 24 feet of kosher grocery items as well as fresh and frozen kosher offerings throughout the meat, dairy, bakery, wine and frozen departments.
For busy families on the go, Winn Dixie Hyde Park now offers hot and fresh ready-made meals in
The Kitchen
Sandwich Station offering delicious hot and cold sandwich assortments including a pressed Cuban, Rotisserie Turkey Melt, Caprese and Italian sandwich as well as ready-to-go meal options for entrees, sides and salads.
In-store pizza shop with New York-style hand stretched crust and a full menu of assorted pizzas, including cheese and pepperoni and specialty pizzas such as Hickory Sweet BBQ Pizza, Prosciutto and Mushroom Pizza, Mediterranean Chicken Pizza and S'mores Pizza.
Trained Sushi Chef will offer fresh, hand-rolled sushi.
A wide assortment of easy lunch and dinner options, including smoked ribs, pulled pork and brisket.
Salad bar with fresh salad ingredients as well as a variety of delicious offerings from the local Tampa restaurant, The Hungry Greek, and pre-mixed Eat Fresco meal solutions locally made in Tampa Bay such as Asian shrimp noodle bowl, glazed grilled salmon and more
But Winn Dixie Hyde Park also support local by offering a multitude of local products including 16 varieties of local craft beer, coffee and local favorites including by The Hungry Greek, Mike's Pies and Sunset Salsa.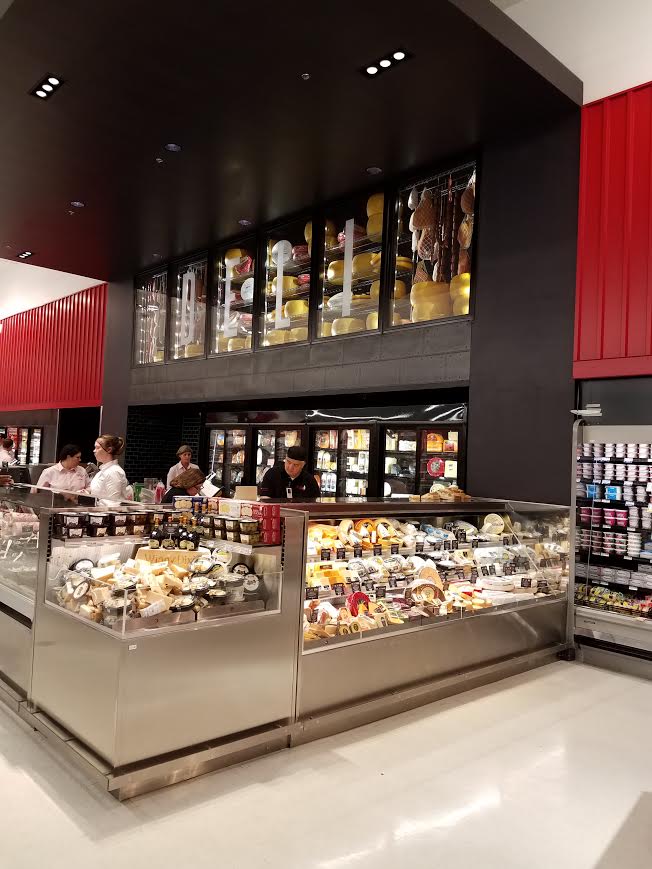 Did I mention Wiunn Dixie Hyde Park also offers free Wi-Fi?

Discover all the new features Winn Dixie Hyde Park has to offer at Friday Night's Picnic in the Park on October 21 starting at 4:30 p.m.
Customers are invited to a "Picnic in the Park" where they can listen to a live jazz band, Gloria West & The Gents, in a park-like environment in the store's parking lot while enjoying samples of Winn-Dixie at Hyde Park's new offerings, including specialty pizza, slow smoked brisket, red quinoa salad, delicious Anco cheese, fresh hot mini-donuts and locally made Kahwa coffee with an award-winning French Vanilla ice cream for desert.

The first 100 customers will receive an assortment of delicious Winn-Dixie products. 
The new Winn-Dixie at Hyde Park, located at 2100 W. Swann Ave., will be open seven days a week from 7 a.m. – 10 p.m. as South Tampa's one-stop-shop for fresh, quality ingredients and easy, convenient meal solutions.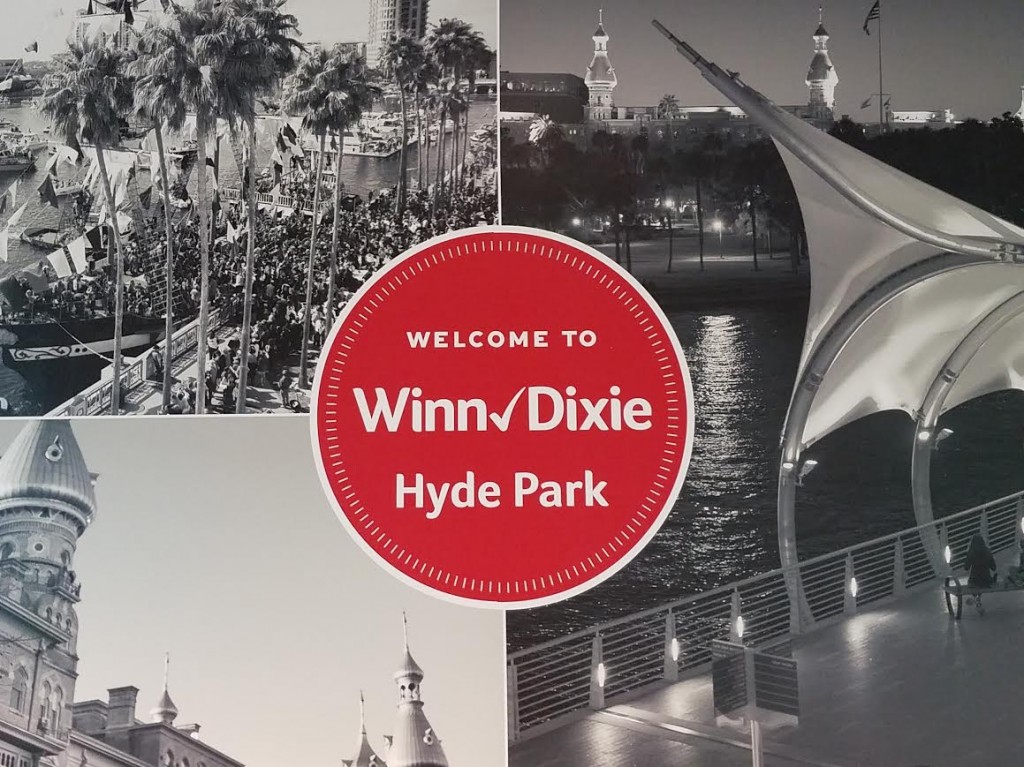 Enter to win a $25 Winn Dixie Gift Card.
To enter, share what you are most excited to discover at the new and improved Winn Dixie HydePark. For additional entries, follow the Rafflecopter prompts.
Disclosure: This is a sponsored post through a partnership with Winn Dixie and the Tampa Bay Bloggers. All opinions and choices to live a somewhat healthy, organic lifestyle are my own.