I received compensation for the following post, however, the opinion and healthy living Sprouts shopping experience is my own.
A new farmers supermarket has sprouted in North Tampa. In fact, Sprouts Farmers Market tagline boasts it offers "healthy living for less!"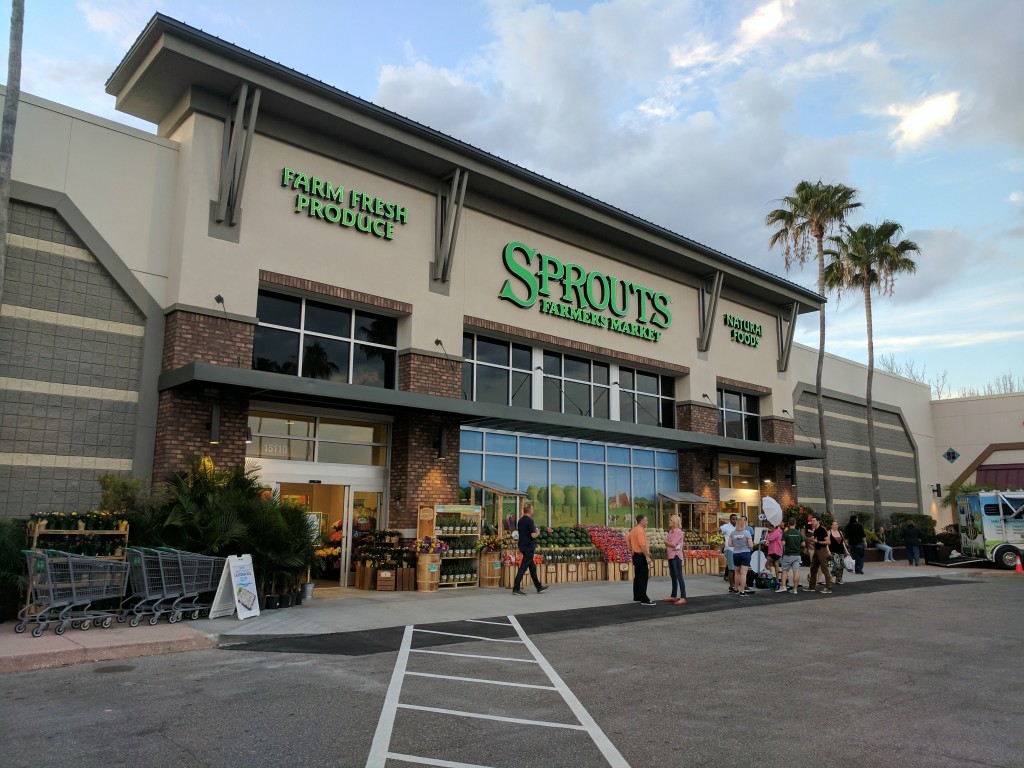 From what I discovered upon my first visit to Carrollwood's newest farmers supermarket, the prices were certainly impressive and some even deeply discounted.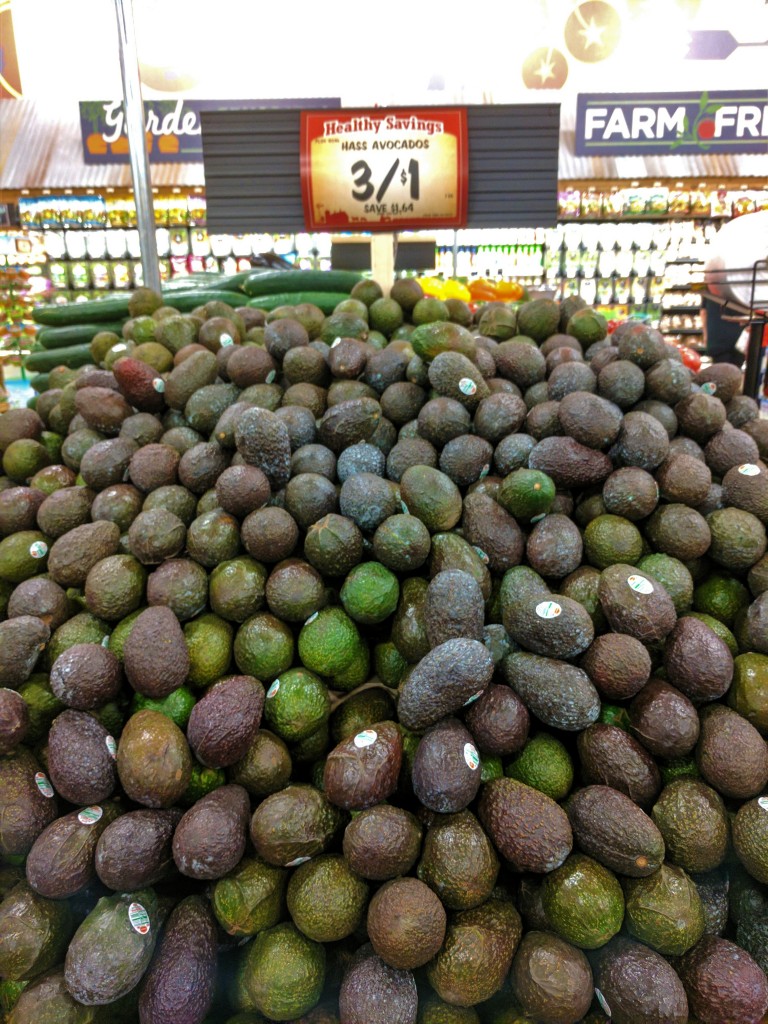 Sprouts claims the produce department to be its pride and joy, which is obvious as the produce department takes up nearly HALF the store. The staggering low prices and Sprouts' bountiful rainbow of veggies and fruits sold me, especially finding avocados 3 for $1!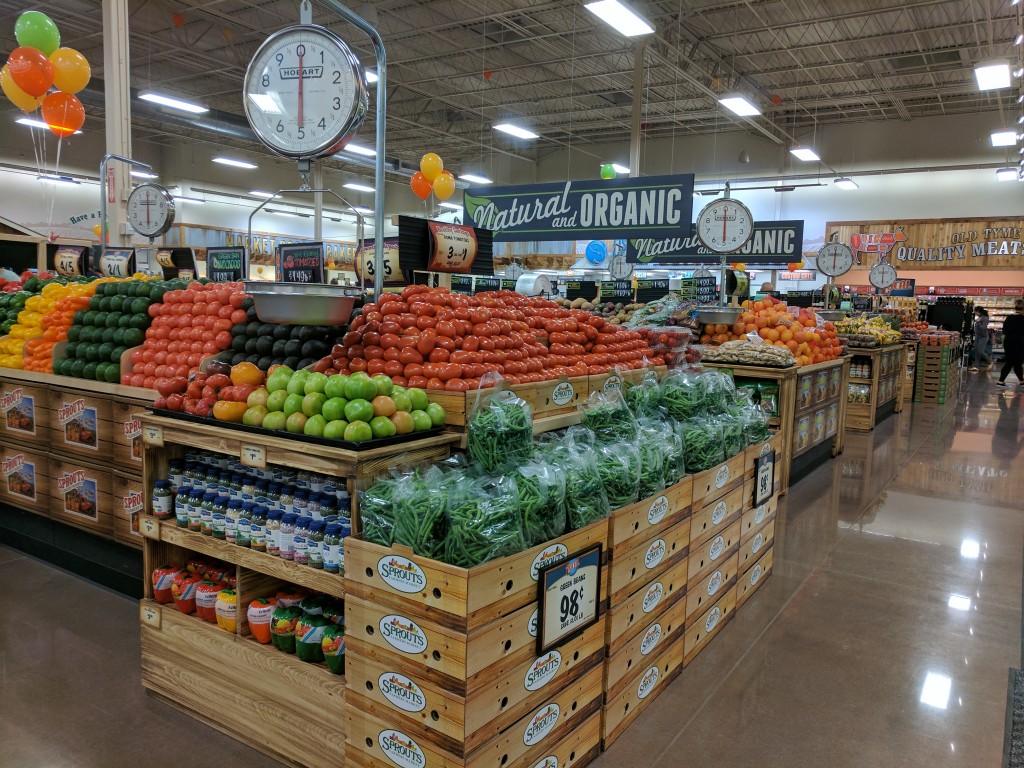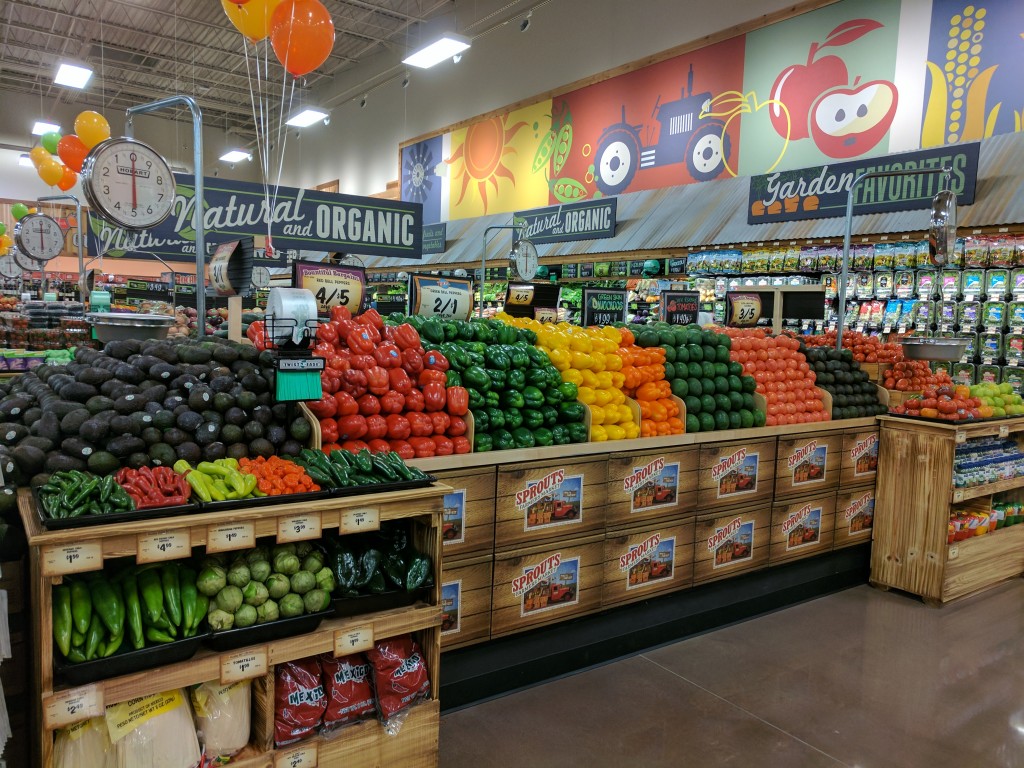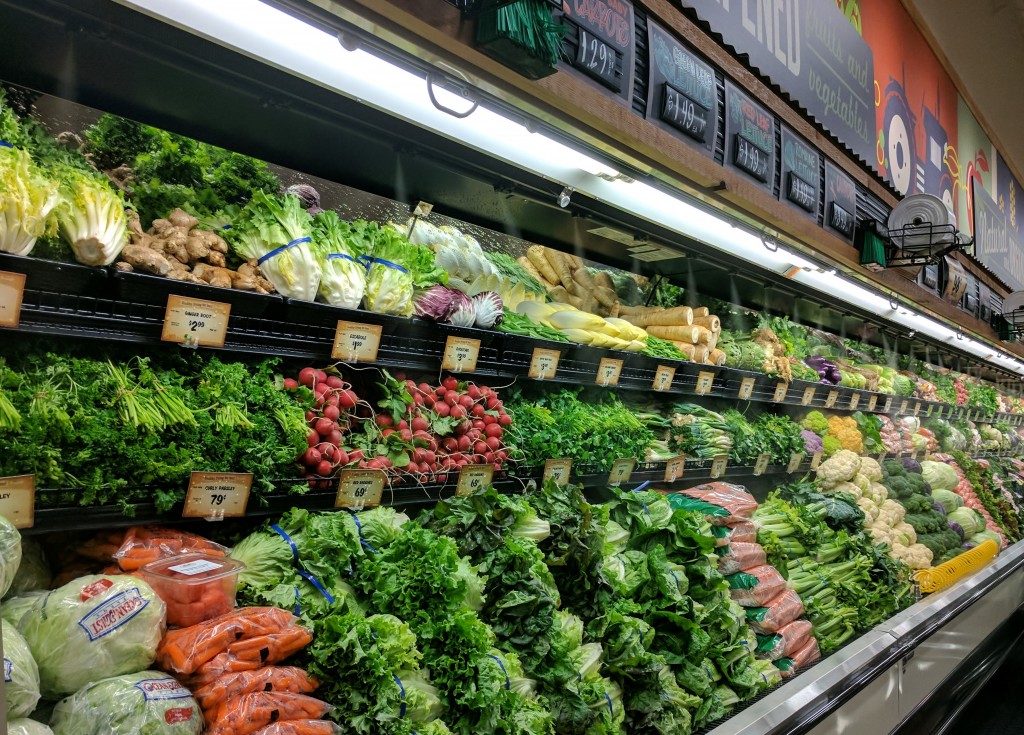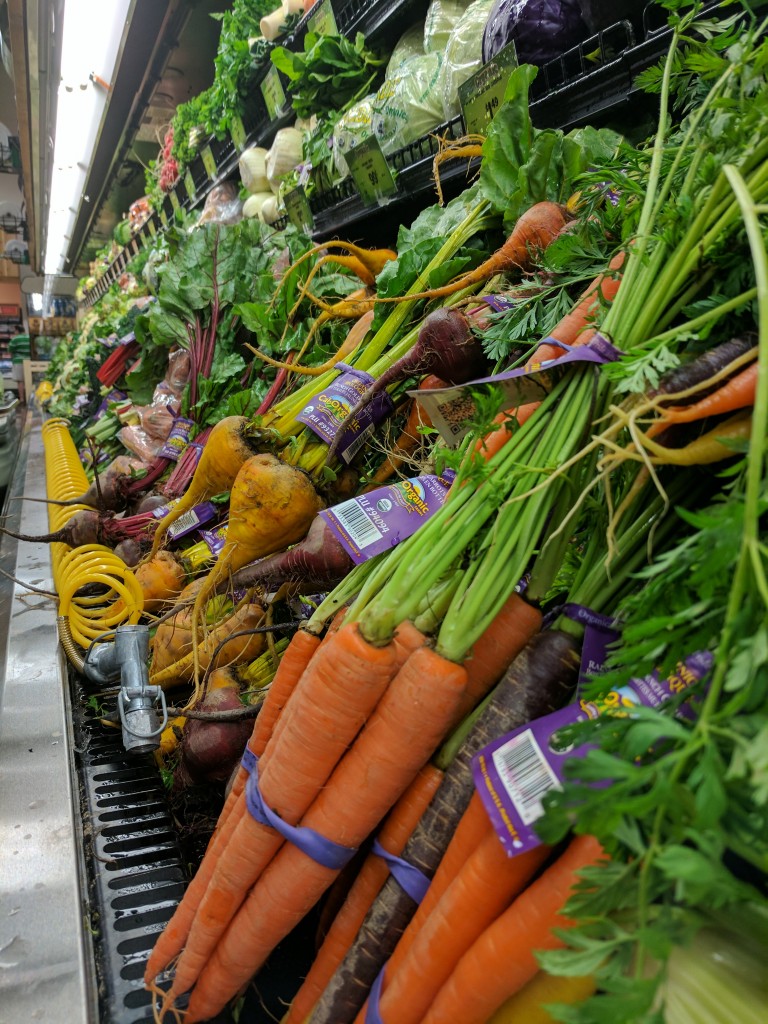 I appreciated seeing some of my favorite brands, such as Dave's Killer Bread which was comparable to my own hometown supermarket, but it was Sprouts own brands that offer the real deep discounts and won me over.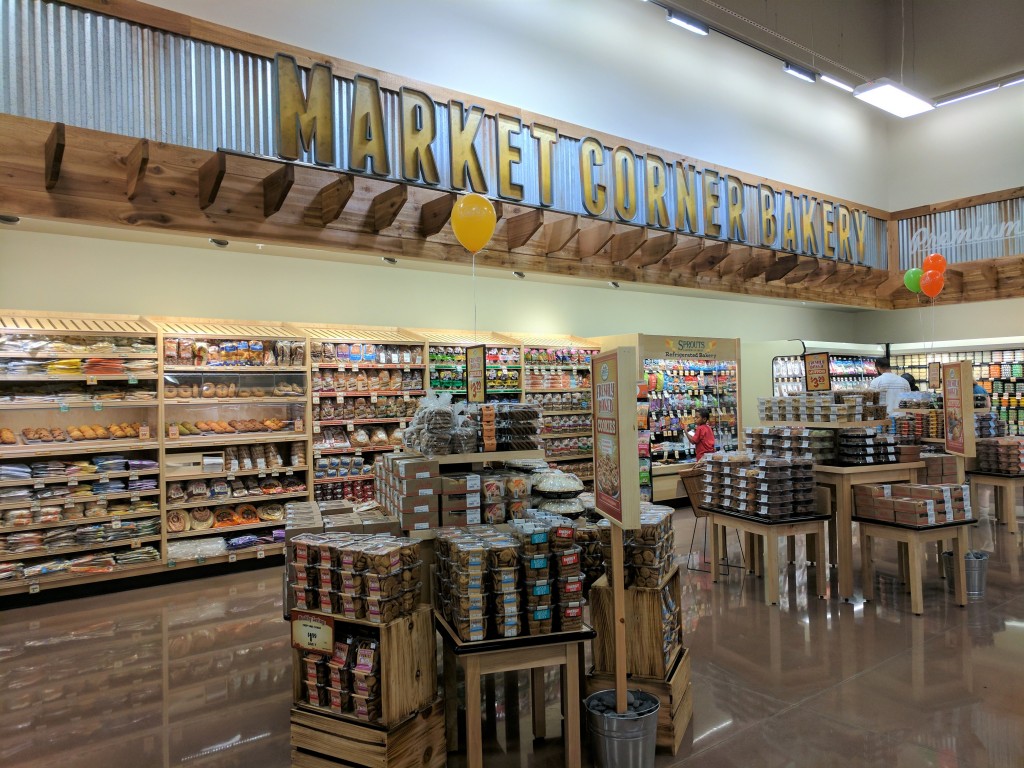 If you are like me and not too proud to eat store brand, the savings is even better. For instance, Sprouts own organic bread sits next to Dave's Killer Bread in the bakery department but it is nearly HALF the price of the name brand healthy bread.  Since my family eats about two loaves of a bread a week, I can buy TWO loaves for the price of one. That is outstanding!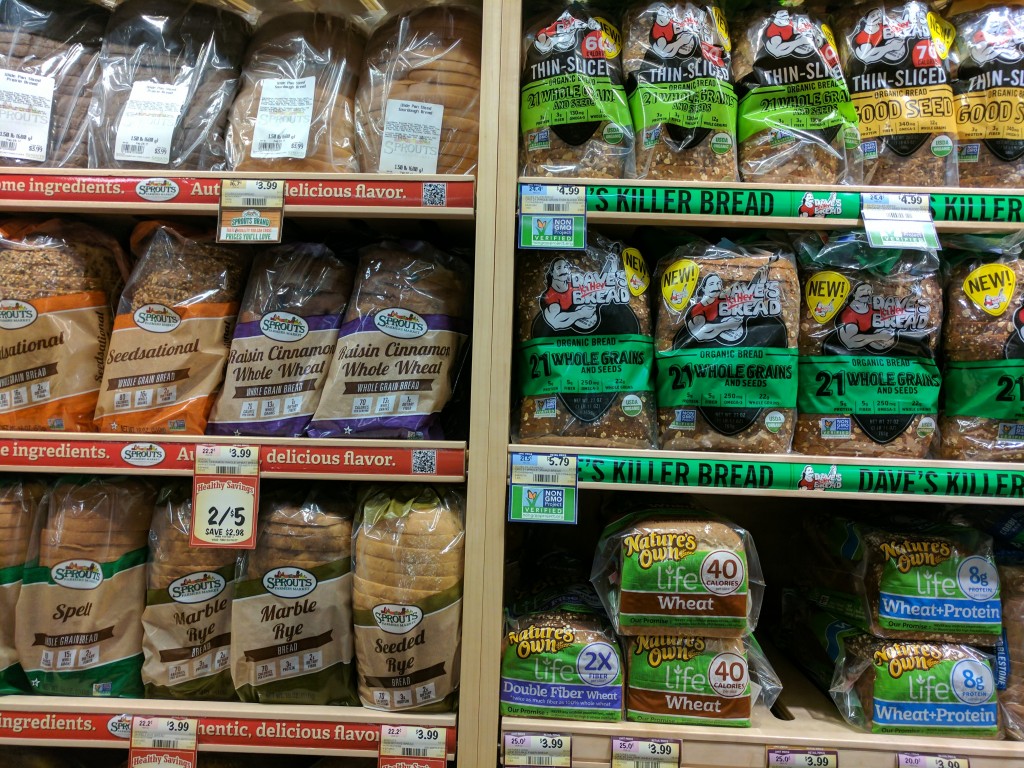 Sprouts also offers incredible low prices of a wide range of bulk items from nuts to spices to coffee.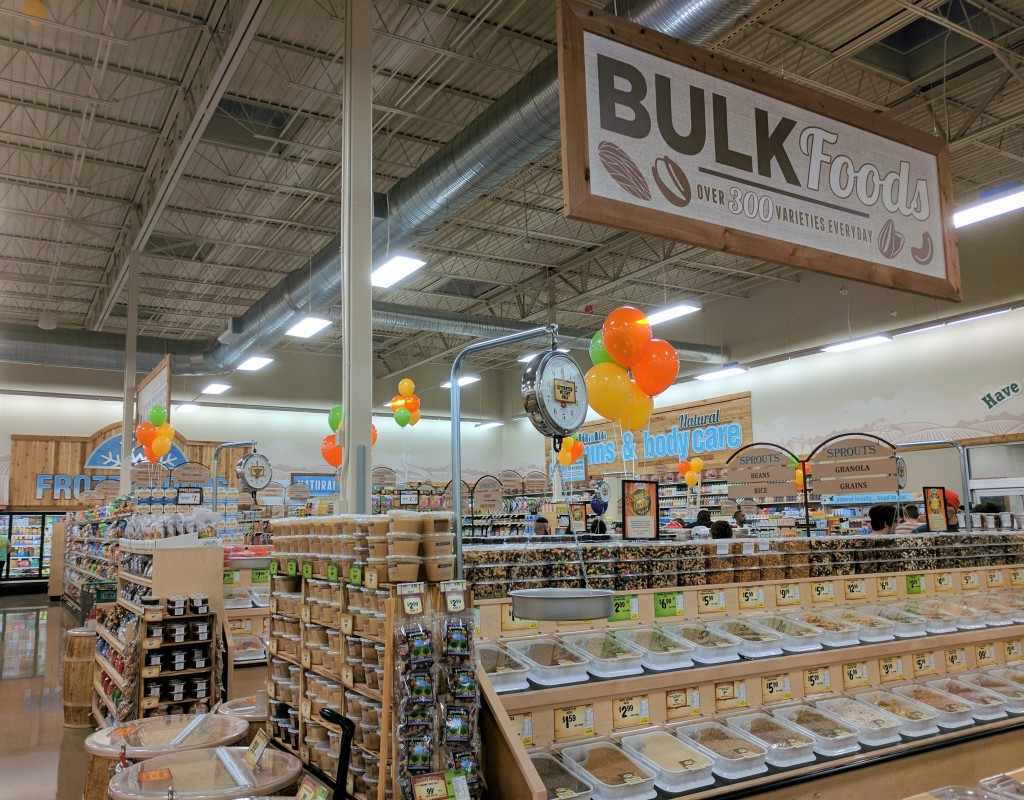 In addition to Sprouts amazing produce department, I was wowed by Sprouts' healthy living departments – Health & Body Care and Vitamins & Supplements. Again, I found the prices to be steeply discounted for some of my favorite body care products.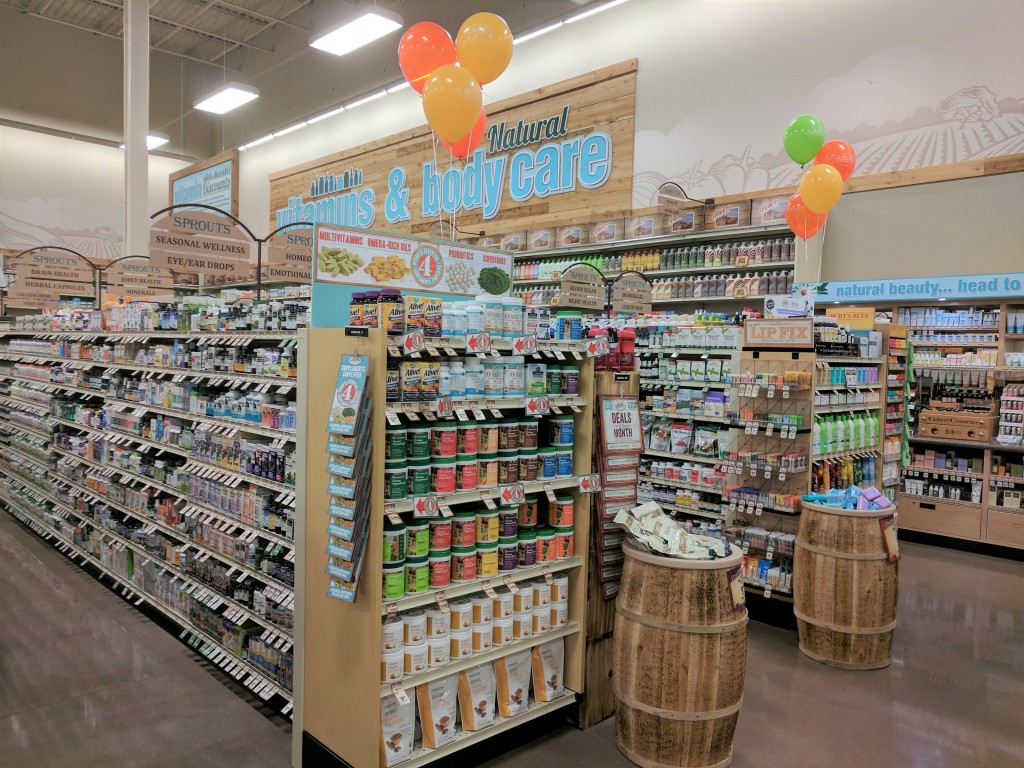 Committed to its healthy living mission, Sprouts helps customers find the best supplements though the Sprouts Essential 4 Vitamins and Supplements guides. Throughout the store like beacons on the shelves, customers will find labels to help locate multi-vitamins and other supplements to fill in the nutritional gaps where we often miss the nutritional mark, such as supplements containing omega-rich oils, probiotics or superfoods.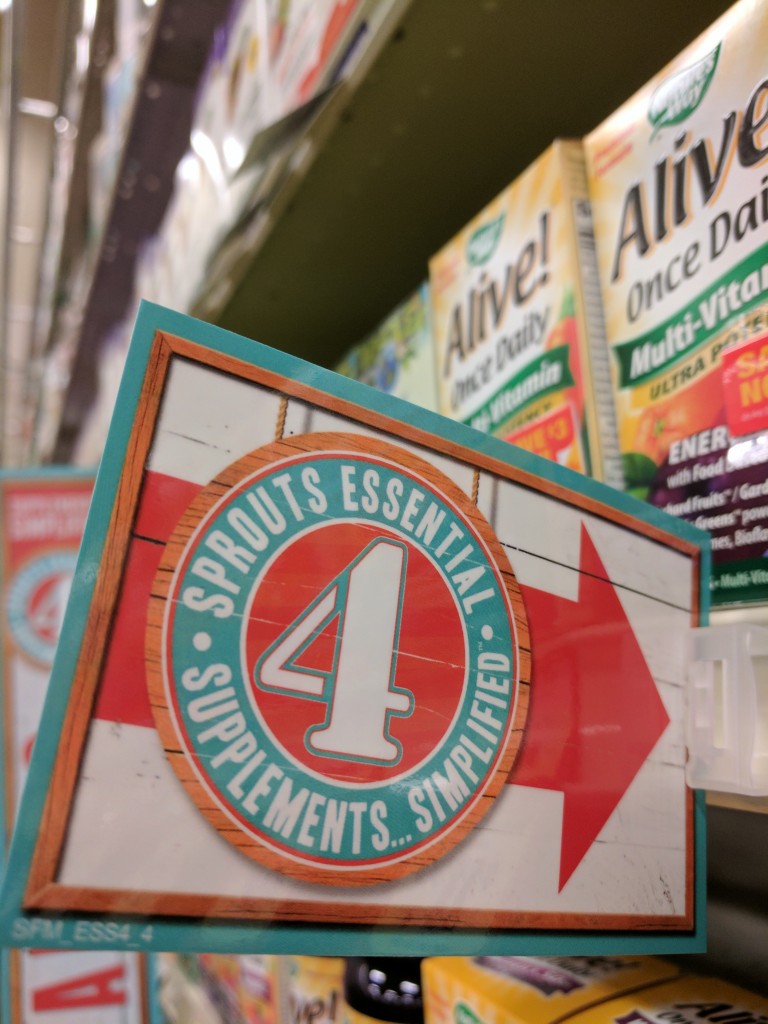 Experience Sprouts' promise to healthy living for less first-hand at the newest Tampa location open daily from 7:00 a.m. to 9:00 p.m. at 15110 N. Dale Mabry Hwy, Tampa, FL 33618.
Before you shop Sprouts, plan for an even bigger savings by visiting Sprouts online at www.sprouts.com and click on the COUPONS tab.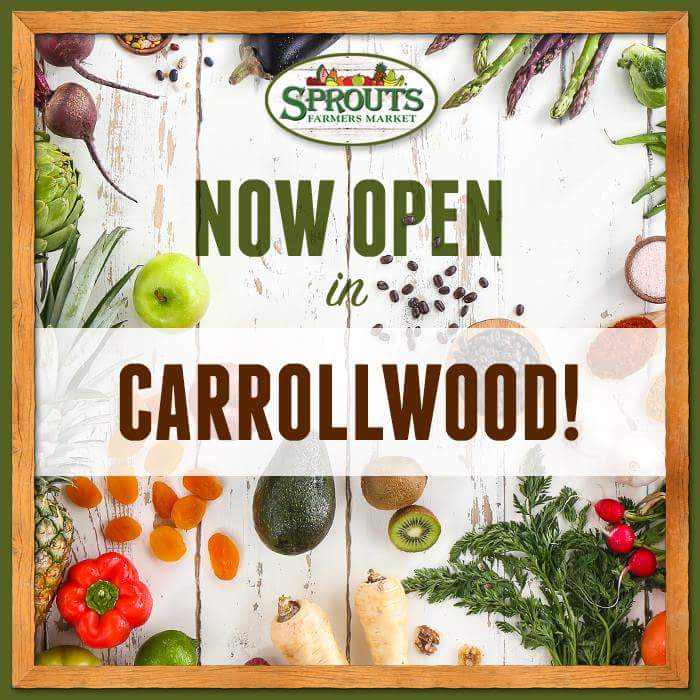 Enter to win!
Experience healthy living for less with a $25 Sprouts gift card.
To enter, tell me what you are most excited about the new Tampa Sprouts Farmers Market.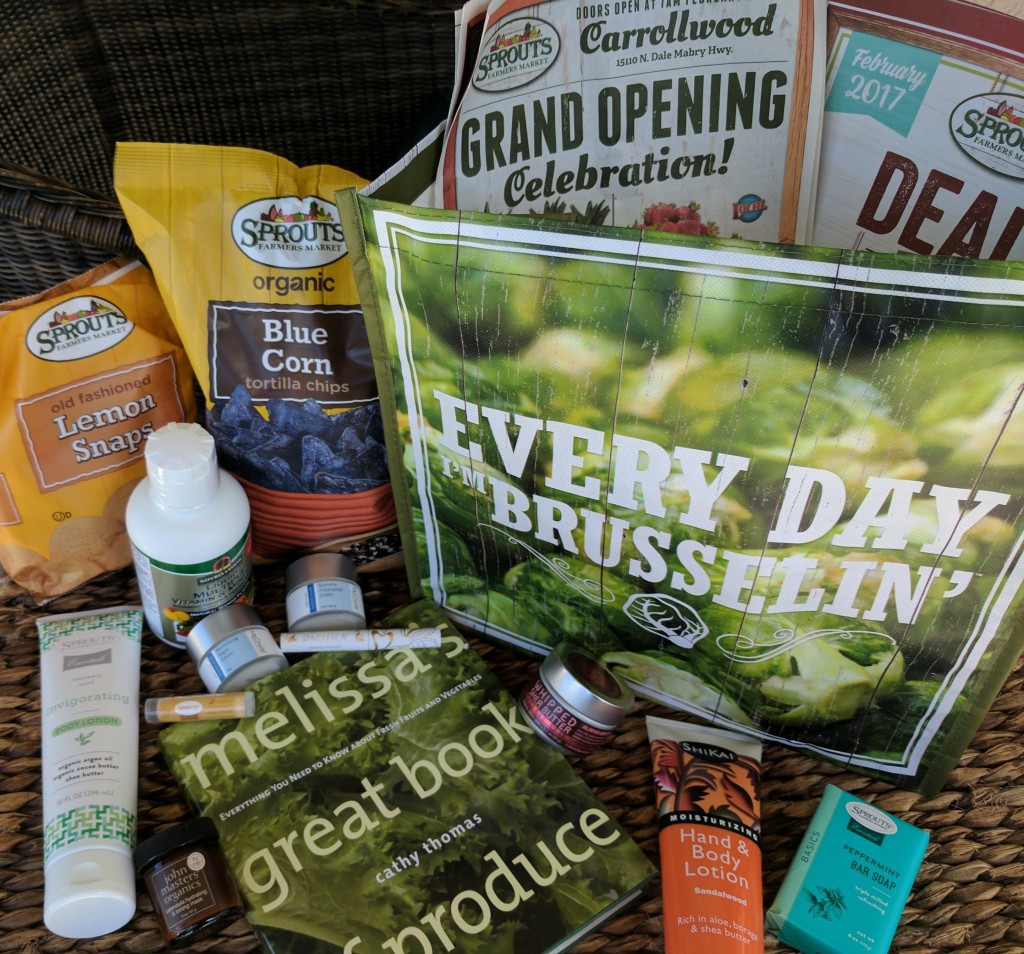 For additional entries, follow the Rafflecopter prompts.