With the start of a new month, I decided to start a new feature on the blog. That's right! I'm mixing things up like a mix tape!
Starting today September 1st, I will be posting a new running playlist each month to share what music moves through the miles.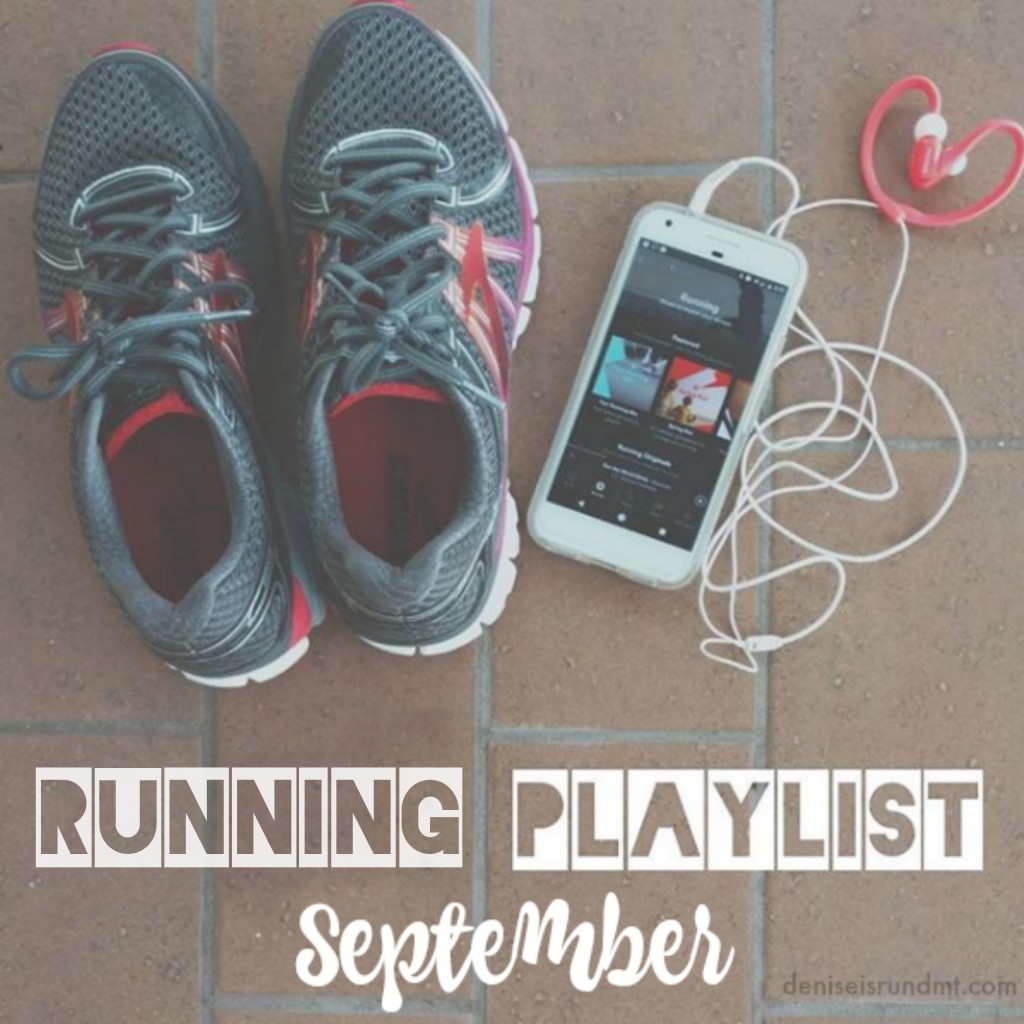 September is viciously hot in Tampa Bay at the moment. Clearly, summer is still here with no sign of fall, other than the Halloween decorations hitting the selves in retail stores and the smell of Pumpkin Spice Latte in the air. But good GAWD, does anyone else think it's too hot to think pumpkin yet?
The heat is just killing my training runs. I need all the motivation I can get to push through the miles. If only I could bounce out of bed like I used to for that dark-thirty early morning run. Since I prefer sleep these days over early starts, I have to suffer through the late morning sun beating down on me. Let's just say, I take a lot of water breaks.
Anytime I need a walking break, Green Light by Lorde gives me the green light.
The Sound by The 1975 keeps me going 'round cause I know the sound of heart. Hello Max HR!
Any time I manage to squeeze some miles in and not pass out on the pavement is a Good Morning.(Grouplove)
"The run is long. The rest is up to you. Why you gotta say "Good Morning"? 
Some days I surprise myself when I have a great run. Who knows how it happens! I Woke Up Like This! (DJ Antione)
Since I can't run without music (Never have; never will.), I truly am a Slave to the radio. (Sylvan Esso)
Halfway through and I'm Still Breathing! (Green Day). Are you? Did I lose you?
And if I'm really pushing it and running in my Max HR, I Can't Feel my Face. Besides, who doesn't love The Weeknd? Amiright?
Oh Lord…I just want to praise Cheesus and Kiss The Sky when I have an awesome run and don't die!(Jason Derulo)
Man, sometimes it feels like those AWESOME come out of left field. I Feel It Still! (Portugal,The Man)
I'm rebel just for kicks. I've been kicking since 1986.
Pumping Blood (NONONO) Do I really need to explain this one?
 What's on your running playlist?