hen your grow up in an Italian Hispanic home like did, your diet many consists of carb loading. We ate A LOT of beans and rice and pasta in my family. But now as an adult in my late 40s, I just can't eat like a young Italian Latina any more, not matter how many miles I run.
That's not to say that my family and I don't eat pasta. Honestly, I just can't omit pasta out of my diet. I know it's technically processed food in a box and it would probably be better if I made homemade past, but let's be real.
Ain't nobody got time for homemade pasta from scratch.
So boxed pasta it is! Don't you judge me!
After all, it's all about portion control. Right?! However, when you read a serving size of pasta on the nutritional analysis, the label states a ½ cup is one serving. What the? Seriously, who can only eat ½ a cup of pasta? Definitely not this mother runner!
And therein lies the problem. I have a real hard time eating a half cup of pasta. I have no self-control when it comes to eating pasta. So, I need to fool my brain into thinking I am eating more and satisfying my insane craving for pasta. Maybe it's an empty carb processed food thing or a a sugar craving, but I never feel satisfied if I just eat pasta alone. However, I find if I eat a bit of protein with my pasta, it helps me feel full.
That's where my mom's meatball recipe comes into play. When trying to find side dishes of protein to pair with pasta, I thought of meatballs given that my son LOVES meatballs, which we accidentally discovered when he requested spaghetti and meatballs once at our favorite hole-in-the-wall pizza joint.
Obviously, he gets his meatball amore from his mama. Rather than making a traditional italian meatball recipe using beef, veal and pork, I decided to give ground turkey a go for a leaner protein substitute over the three meats. Then, I add organic bread crumbs (which contain no hydrogenated oils), parmesan cheese and an egg for filler. I also bake the meatballs for a healthier option.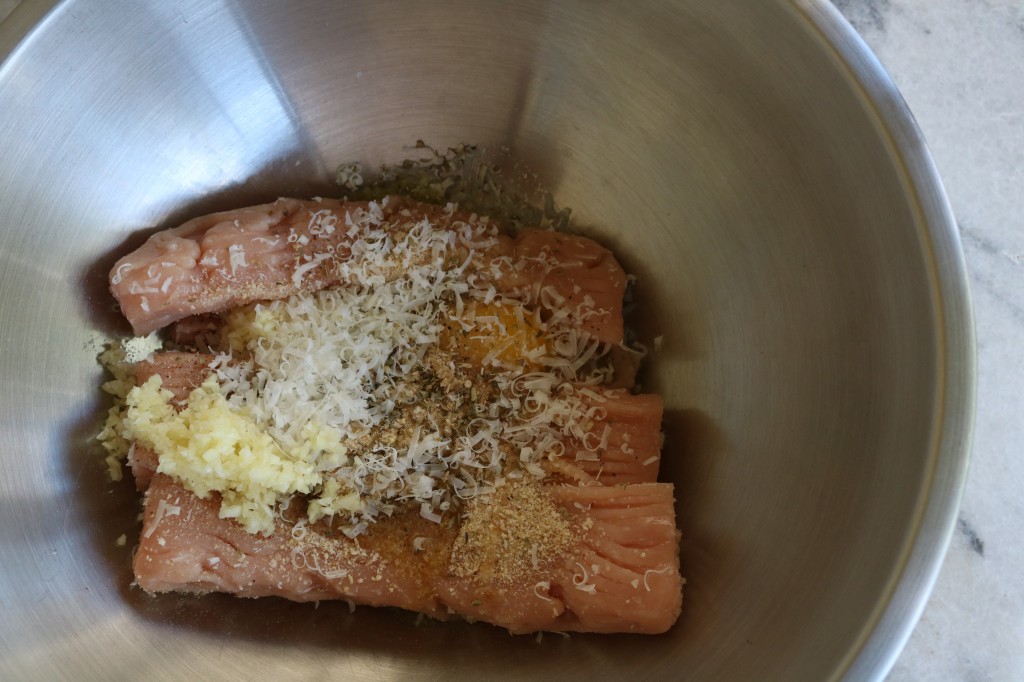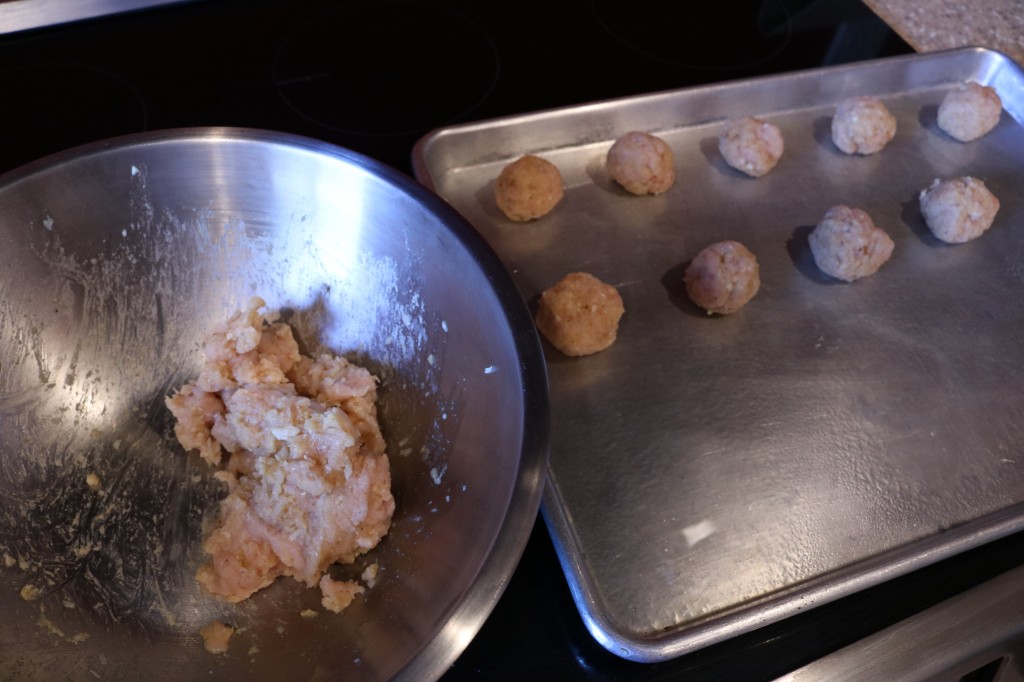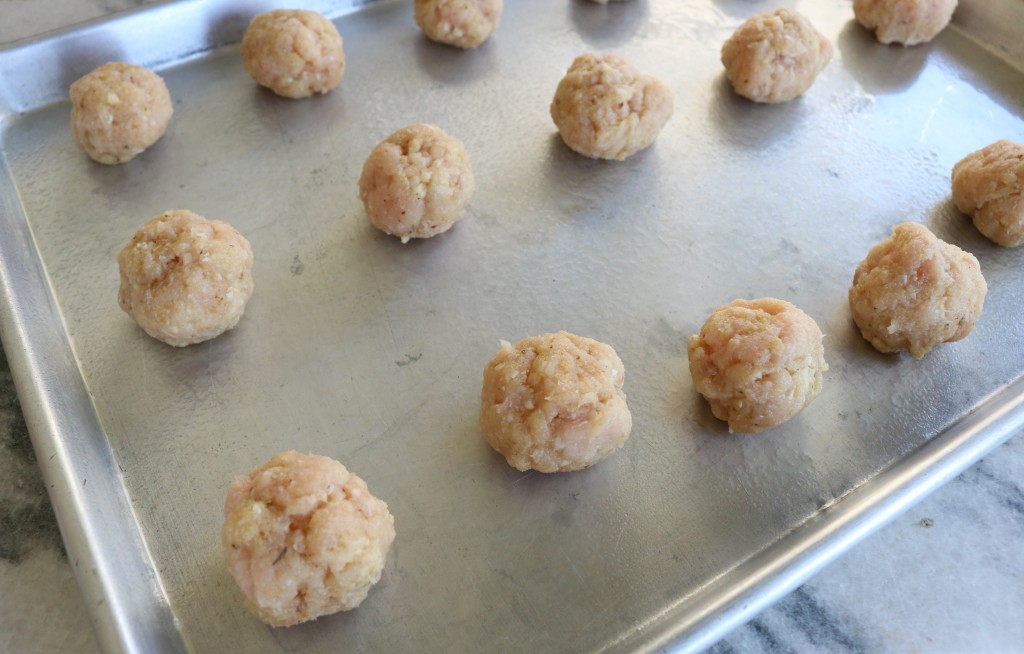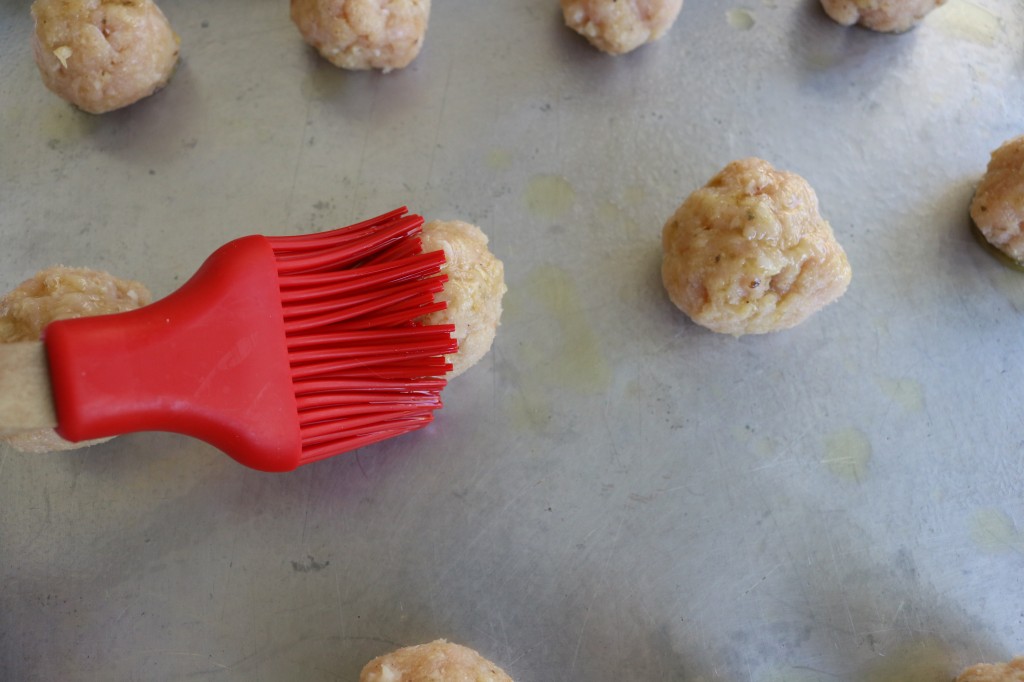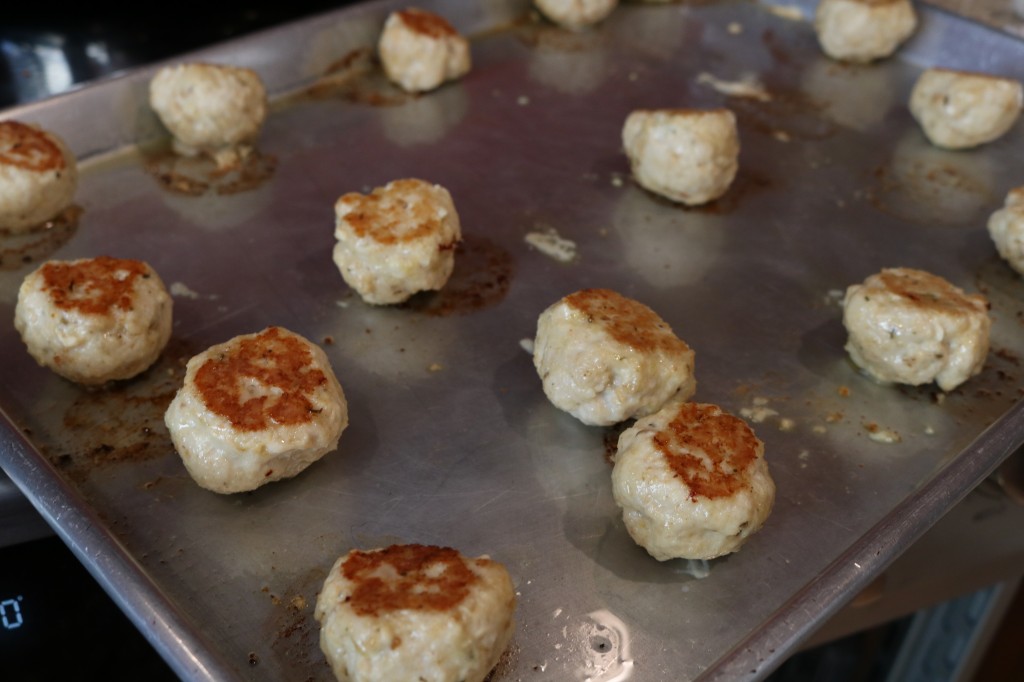 The results were a hit with my family! Winner winner spaghetti and meatball dinner! When I make my meatballs, I typically make them in the morning or the night before and store them in the fridge to save time at dinner time.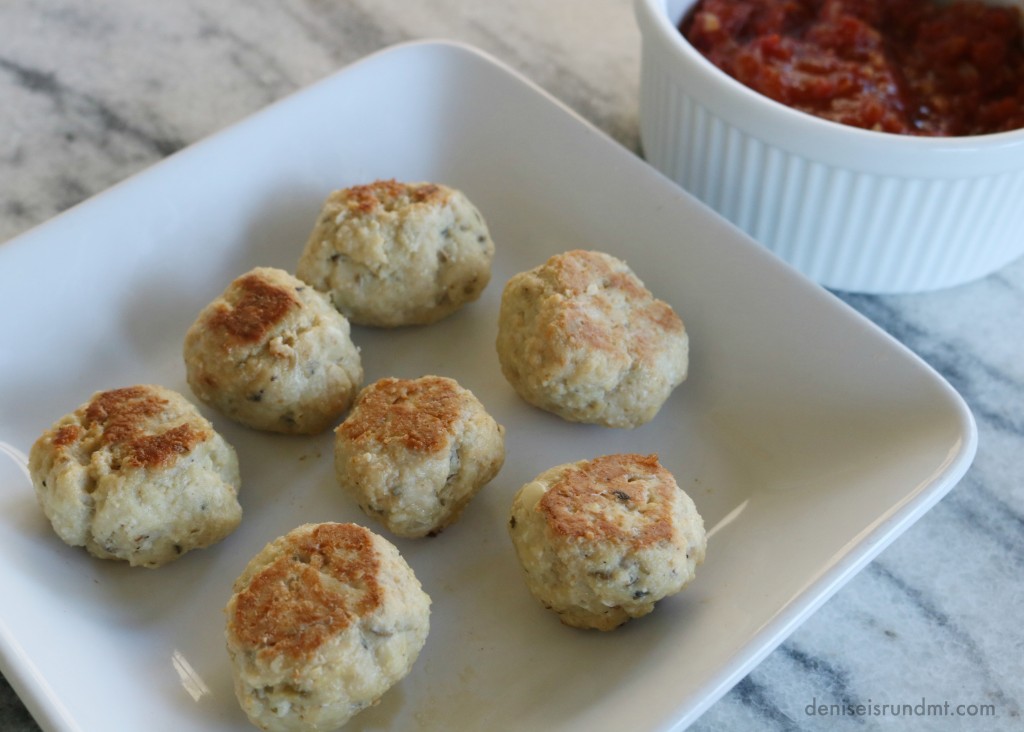 When you make my amazeballs meatballs, be sure to serve them with my super simple and delicious pasta sauce. If you have any leftovers, these meatballs also make GREAT meatball subs for lunch the next day!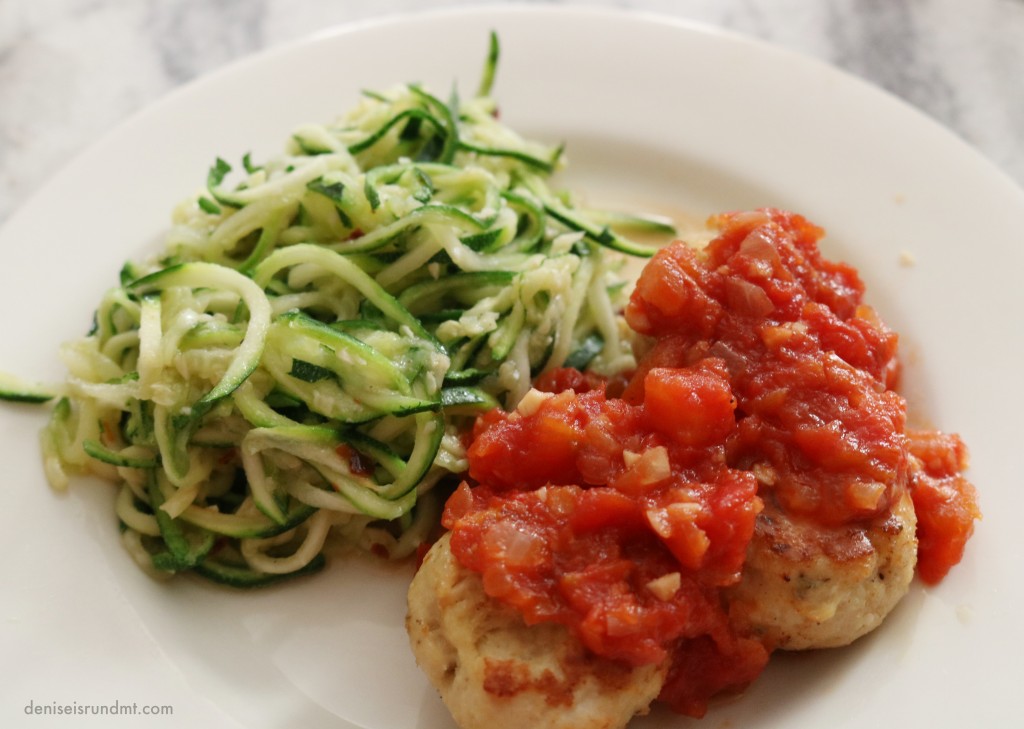 Another healthy tip I learned from my personal trainer is to mix some "zaghettii" or zoodles (zucchini noodles) with spaghetti to help eat less carbs and make the dish more filling in a healthy way.
Baked Ground Turkey Meatballs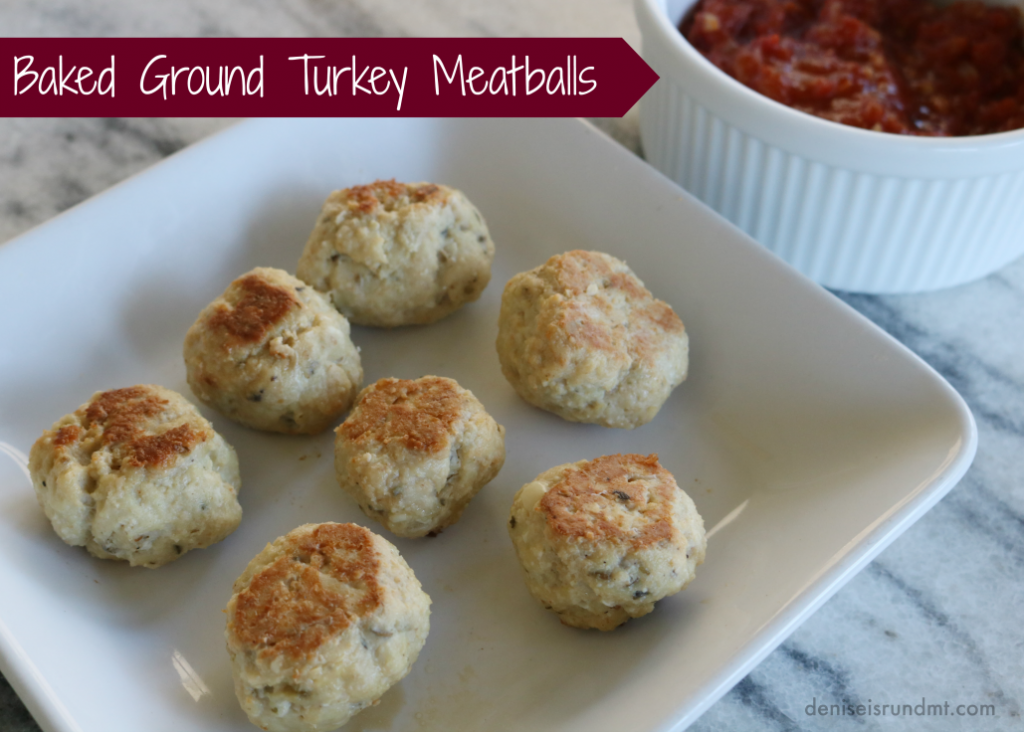 Ground Turkey Meatballs
Author:
Prep time:
Cook time:
Total time:
Healthy, lean baked ground turkey meatballs with all the tasty goodness that Mama used to make.
Ingredients
1-pound ground lean turkey (99%)
½ cup organic bread crumbs (can be substituted for gluten-free)
1 egg
½ cup parmesan cheese, grated
1 Tbsp olive oil, and a 1/4 reserved
1 Tbsp minced garlic
2 tsp oregano
½ tsp salt
½ tsp ground black pepper
¼ tsp ground cayenne pepper
Instructions
Preheat oven to 350 degrees. Prepare a baking sheet with olive oil or cooking spray.
In a medium sized-bowl, add ground turkey, bread crumbs, egg, olive oil, parmesan cheese, garlic, oregano, salt and pepper cayenne. Hand mix until well combined.
Take about 2 Tbsp on the meat mixture and roll into a small ball. Place on prepared baking sheet. Continue process, placing each meatball about an inch apart.
Brush each meatball with olive oil;, then bake for about approximately 20 minutes or until golden brown. For an even browning, turnover meatballs halfway into baking and brush with olive oil again.
Serve with pasta and sauce.
Have you given up carbs like pasta completely or are you finding creative ways to curb the carbs?
link