Picture it.
Amelia Island
October 19 – 20, 2018
Soft white sand and rolling Atlantic waves greeting you along the shore.
Glistening waves that roar and cheer for you like smiling race spectators
A picture-perfect race course that breathes new life into the term "racecation".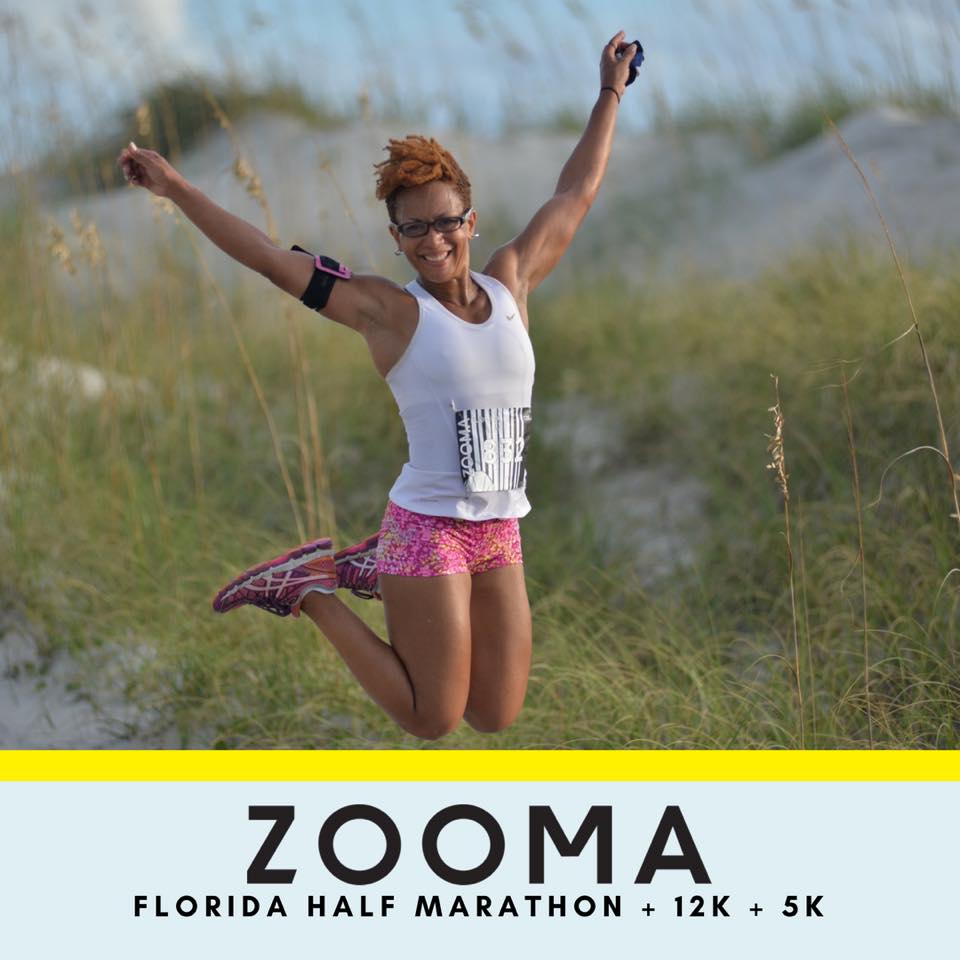 For this beach loving mother runner, running my FIRST Zooma Women's Race Series as a Zooma Ambassador along the sandy shores of Amelia Island fulfills one of my ultimate runner goals. But I'm not the only one who thinks so because Zooma Florida has been voted one of the top 20 Half Marathons in the US by BibRave.com.
And that's because each Zooma race delivers a top-notch race weekend experience like none other from swag to the post-race party. Plus, Zooma runners can find some post-race zen at sunrise yoga on Sunday.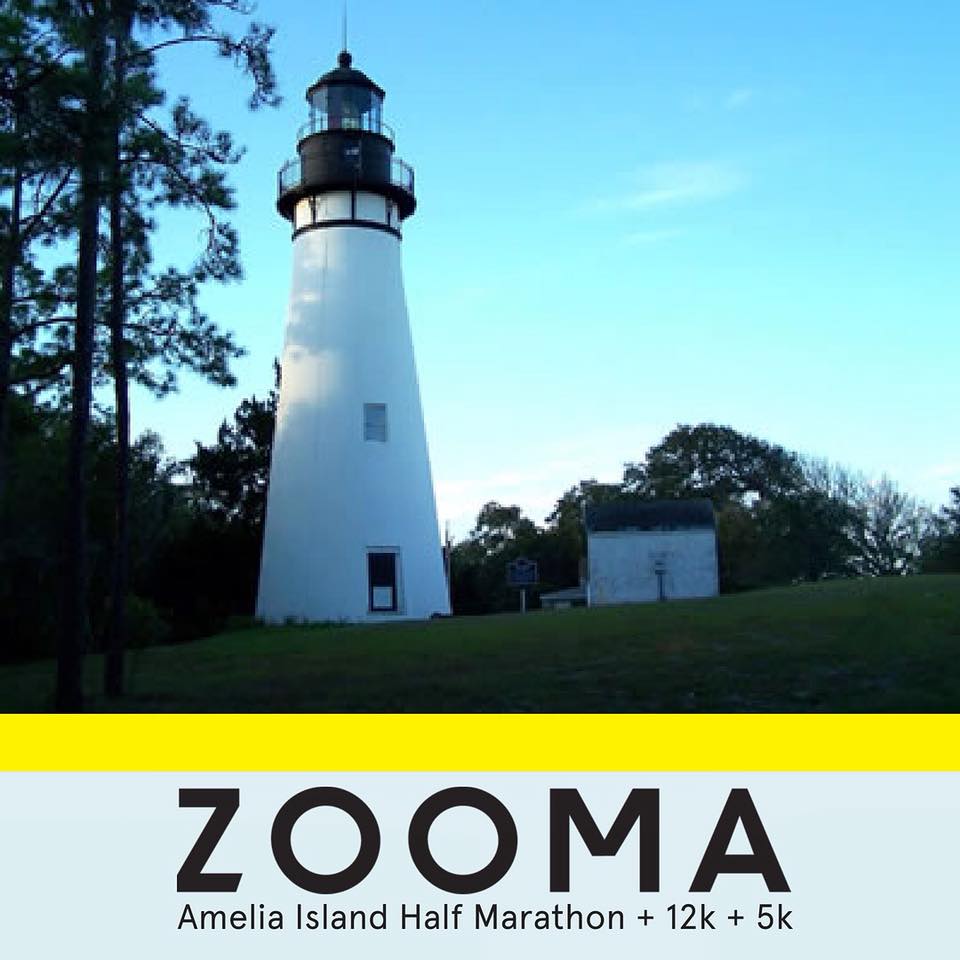 New this year, in addition to the Lighthouse 5K Loop, the 12 K and its famous Half Marathon, Zooma Florida now offers a SEASIDE CHALLENGE giving race participants the opportunity to run the 5K on Friday and the Half or 12K on Saturday and receive the inaugural Seaside Challenge medal!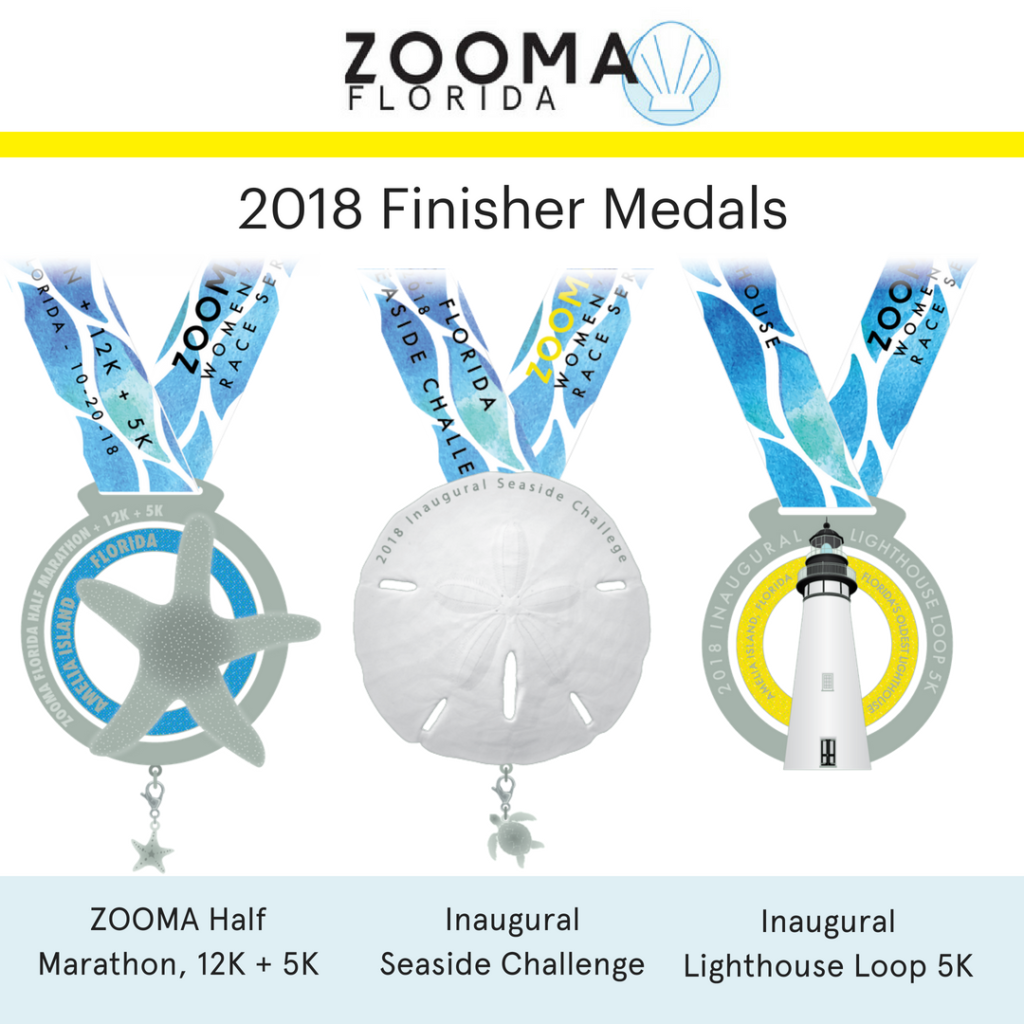 That's right. Runners can choose the…
Lighthouse Loop 5k (Friday)
On Friday, this family friendly race goes past the oldest lighthouse in Florida.
Fort Clinch 5K (Saturday)
Run the 5K on Saturday and you'll get the best views of Fort Clinch plus you can join the festivities at the oceanfront Post-Race Party.
Half Marathon or 12k
Each beautiful courses ending with a beachfront party complete with mimosas, yoga, live music and massage!
Seaside Challenge
Run the Lighthouse Loop 5k + 12k or Half Marathon to score a sweet bonus bling for those up for the challenge. (Guess which one I'm doing. Challenge accepted!)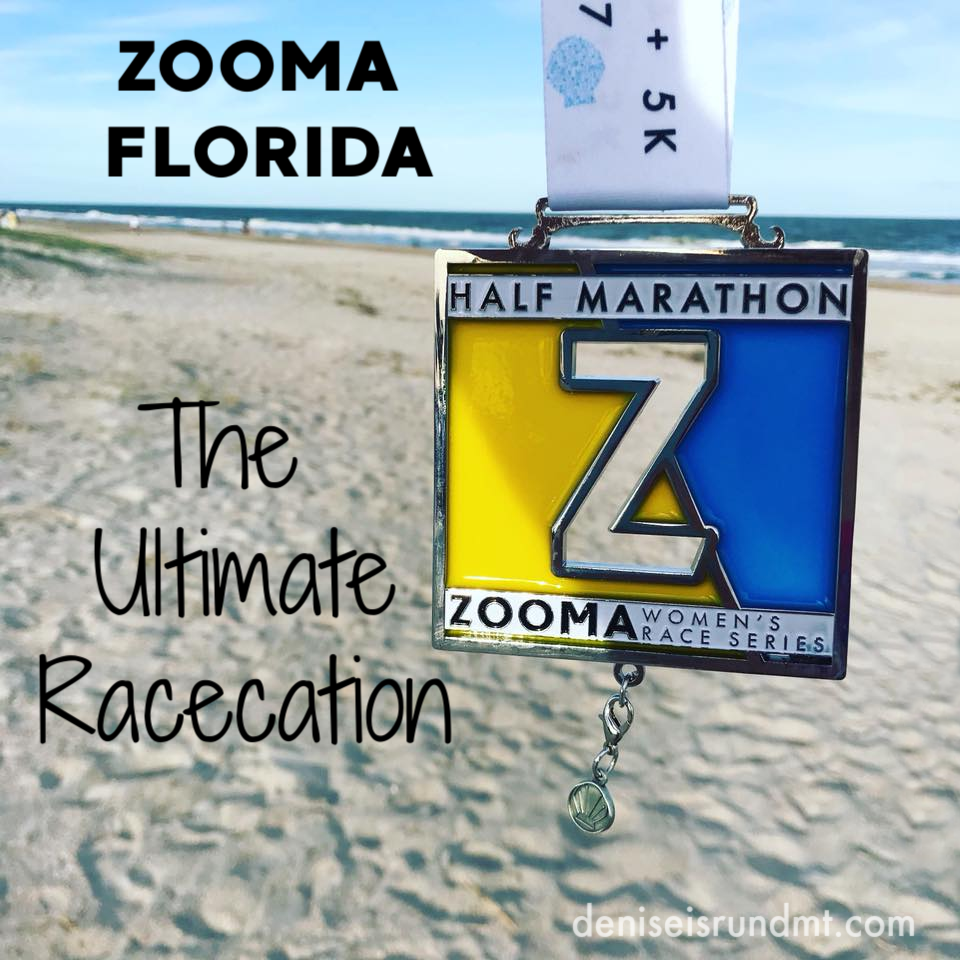 Join me in Amelia Island for this year's Zooma Florida Half Marathon Race Series on October 19 – 20.
Prices go up on October 2 so register NOW! Register for Zooma Florida here.
Enter to win a race entry!
To enter, tell me why you think Zooma Florida is the ultimate racecation. For additional entries, follow the Rafflecopter prompts.