This post is sponsored by Bandz.

My name is Denise of Run DMT and it has been seven weeks since my last hair appointment.
For a woman of my age…er…vintage…that's a long time to go without a touch up. If I'm being honest, my gray roots started sprouting about two weeks ago. Five weeks is the longest I can go between touch ups and colorings.
Since I won't be scheduling a hair appointment any time soon, I was so thankful to receive some fun headwear from my friends at BANDZ.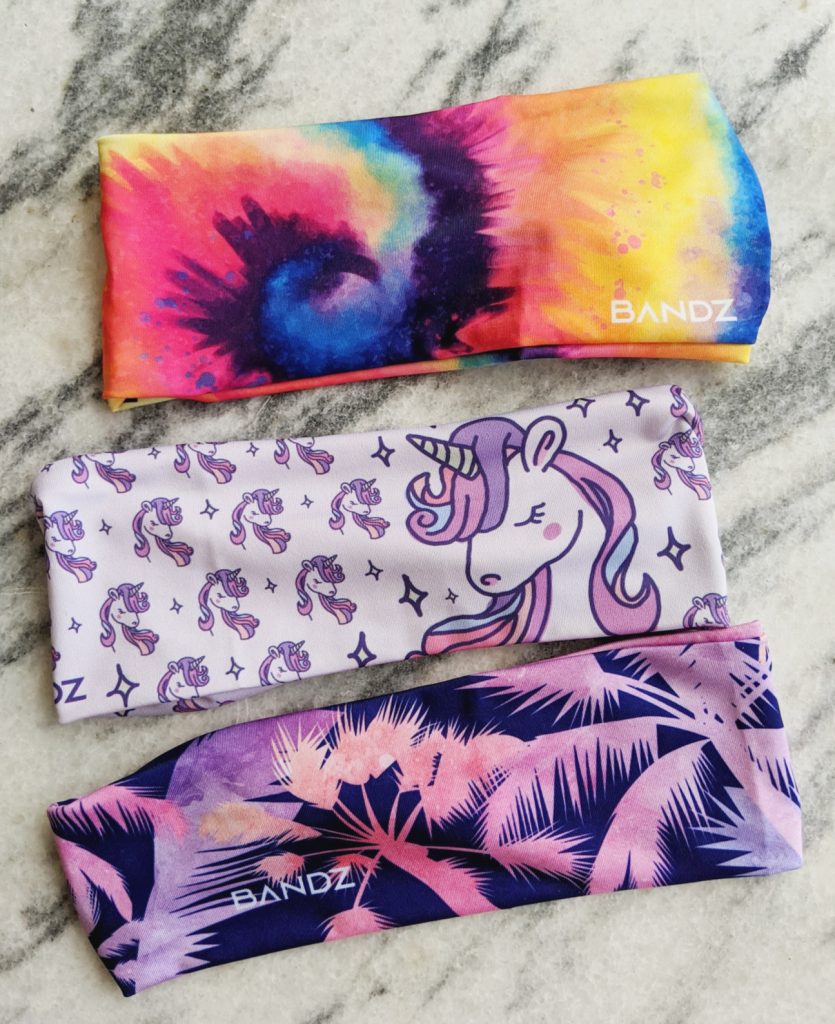 Sure, BANDZ were designed to tame your mane and keep the sweat from dripping into your eyes while you workout, but during these stay-at-home social distancing days, BANDZ hide my isolation stripes. (That's what I'm calling my grays – isolation stripes – because the more I stay in, the more gray hairs I earn. It's a badge of honor, really.)
BANDZ are super soft and comfy and don't pinch my head like some of the other headwear bands out there. I forget I'm wearing my favorite Unicorn Sparkle BANDZ.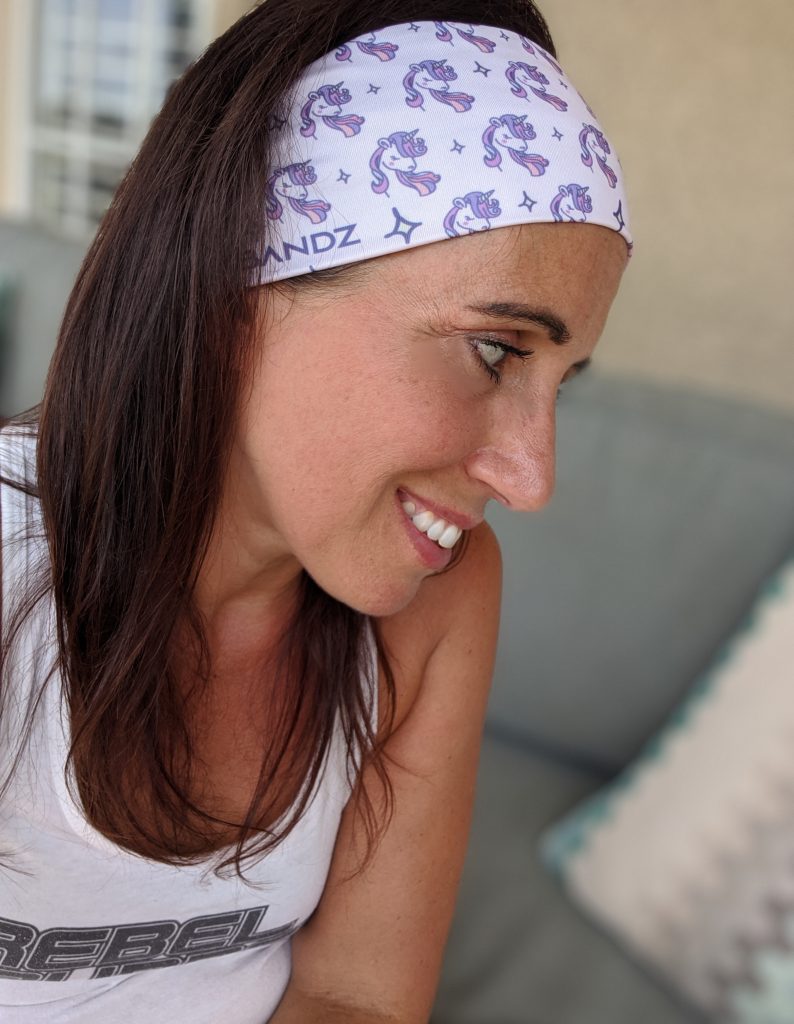 BANDZ stay in place as well, which is important, because no self-respecting mother runner wants to be adjusting slippage while working out.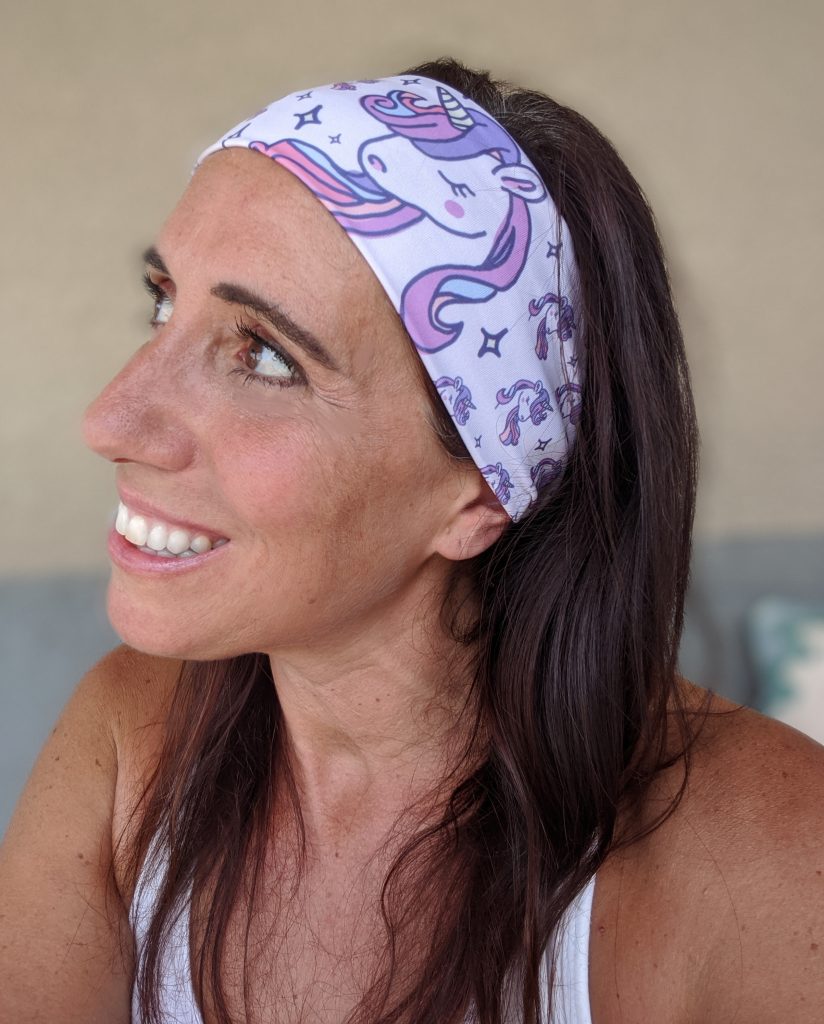 BANDZ offer a variety of patterns and sizes. So, if you prefer a wider band, the original Headwear BANDZ will cradle your noggin nicely.
If you prefer a slimmer band, the Twisted BANDZ provide the same comfort and fun colors in a narrower width.
Healthcare workers will love the Button Bands to help secure your masks in place. The buttons are perfectly positioned over your ears to hold your mask.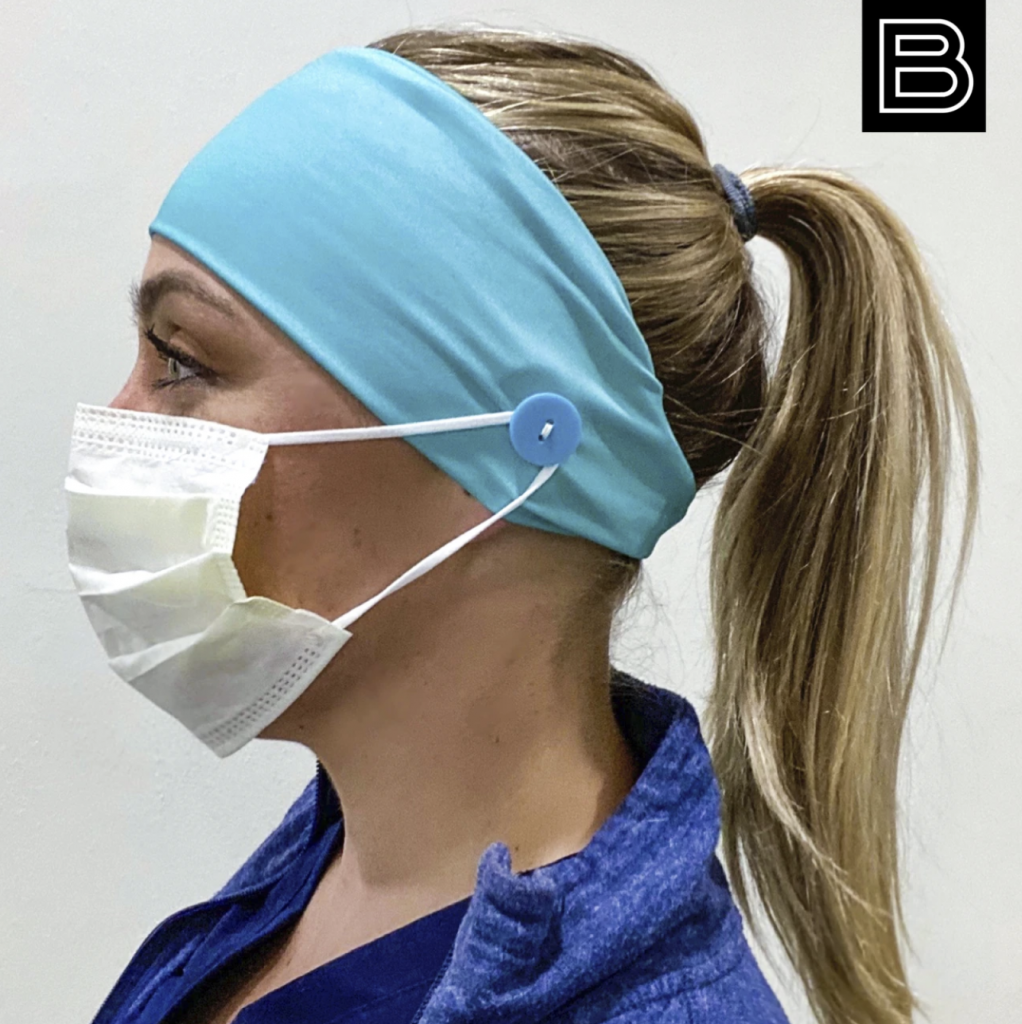 Because I love BANDZ so much, I wanted to share the love with you just in time for Mother's Day. BANDZ Headwear are the perfect fit gift for mother runners or mother runner health care moms.
Buy any style BANDZ for the mother runner in your life and get 10% off with my unique code: RUNDMT.
Or enter to win my BANDZ giveaway!
FIVE lucky winners will win BANDZ Headwear!
To enter, tell me the style you would pick. For additional entries, follow the Rafflecopter prompts.
Giveaway ends Friday, May 1 at 12:00 am EST.
a Rafflecopter giveaway