If you haven't heard the news, I scaled the miles way back during my fat loss journey. While I still love to run, I limit myself to only one run a week. Lately, that once a week run averages about 3 miles. And I'm totally good that.
With reducing my time and distance running, I'm no longer pressuring myself to "kill it" each time I go out by attempting to run faster and faster. Instead, I'm just enjoying the run. Maybe I will slowly creep back up to six miles. Who knows? But for now, I'm starting over with the 5K distance and I'm quite content there.
Even though, I'm not running as many miles each week, I still dream about races. Runners become pretty addicted to the bling and endorphins of races, don't we?
During this whole Stay-At-Home experience, I have noticed a lot of my neighbors running more. It's like January 1 all over again when people make resolutions to run more. The sidewalks are full of responsible social distancing runners and walkers and it is really great to see people being motivated to move…at safe and healthy distances through the streets.
Maybe some are rediscovering running or maybe some are new to running. None of that matters. All that matters is that people are using running and walking to help them cope during tough times.
Maybe months before, some these same neighbors set out to run a 5K but that 5K may have been cancelled. Sadly, so many races have been cancelled due to Covid-19
But we should not lose hope or become depressed about races that are no longer happening. We should celebrate that we are healthy and able to be out there pounding the pavement. Additionally, we should also support the races that are offering virtual options.
I remember when my OB advised me not to run a marathon during my third pregnancy. She said, "There will always be another marathon. It's more important to stay healthy."
She was right. There will always be another race. And there were.
So, in the spirit of moving forward and other races, why not make that "other race" a virtual one?
There are so many great benefits to running a virtual race. Here are five reasons why you should run a virtual race during the Covid-19 quaratine.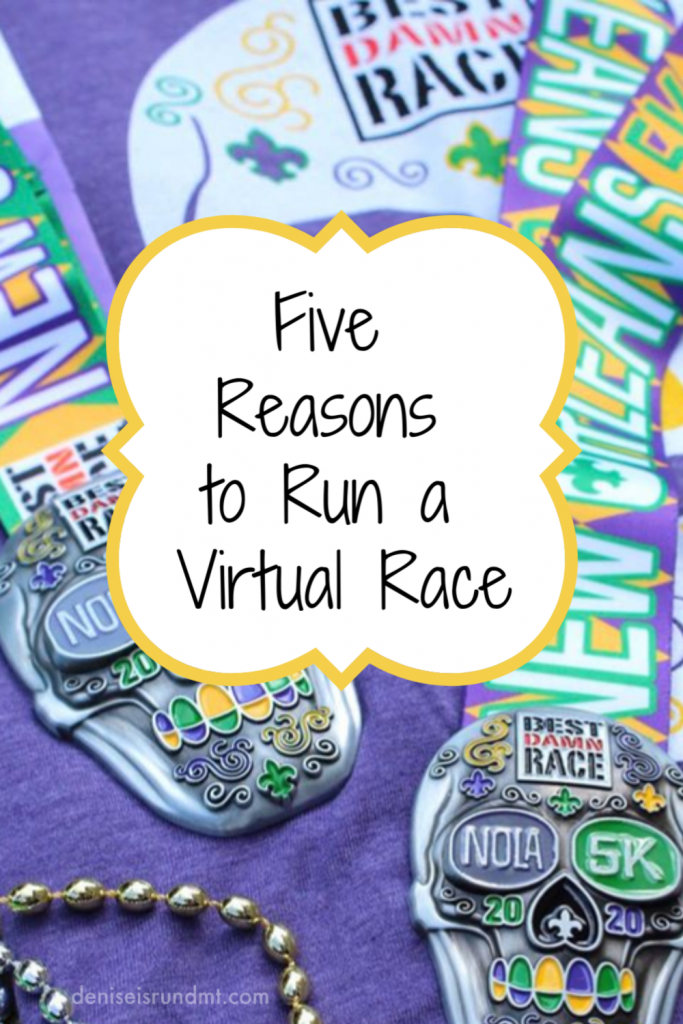 Five Reasons to Run a Virtual Race
Great Motivation
Once you submit the payment and register for a race, you commit yourself to running it and that can be a great motivator for some. If you are training for a race later this year, signing up for a virtual race will help keep you on track with your training. Sign up and slip a 5K or 10K right into your half marathon training plan or even a half marathon into your marathon for later this year.
Awesome Swag
The better virtual races offer many of the same perks as organized races, like gorgeous bling, t-shirts and bibs. Some have adjustable fees if you prefer to save money on the swag and just run.
Affordable
From free to a bit more pricey, you can find a virtual race for every budget! Given that virtual races lack the logistics of a road race, the cost of a virtual race can often be slighter cheaper than a road race. And as I mentioned above, some virtual races have adjustable fees, if you prefer to commit to the run and save money on the swag.
Charity Partner
Many virtual races benefit a charity and help raise money for that charity. Sometimes all race proceeds will be donated or a designated portion of your race fee will be donated to a designated charity.
Fits Your Schedule
The best part of a virtual race is the fact you can choose when and where you want to run. If you're not a morning person, run in the evening. If you prefer to run during the week, run your virtual race on a weekday. It's your race! Make it work for you!
Unlike traditional road races, virtual races do not provide chipped timings. Many work on the "honor system" with the participant submitting their finish times online or via email. Other virtual races use an app which links to the participant's running watch. Check how to submit your finish time before you register.
Now that you understand the reasons why virtual races can be fun and motivating, here are a few virtual races that you can run in April. Some are local races that are offering virtual races in place of road races, but all are guaranteed to keep you motivated and moving forward.
April Virtual Races
Virtual Road Races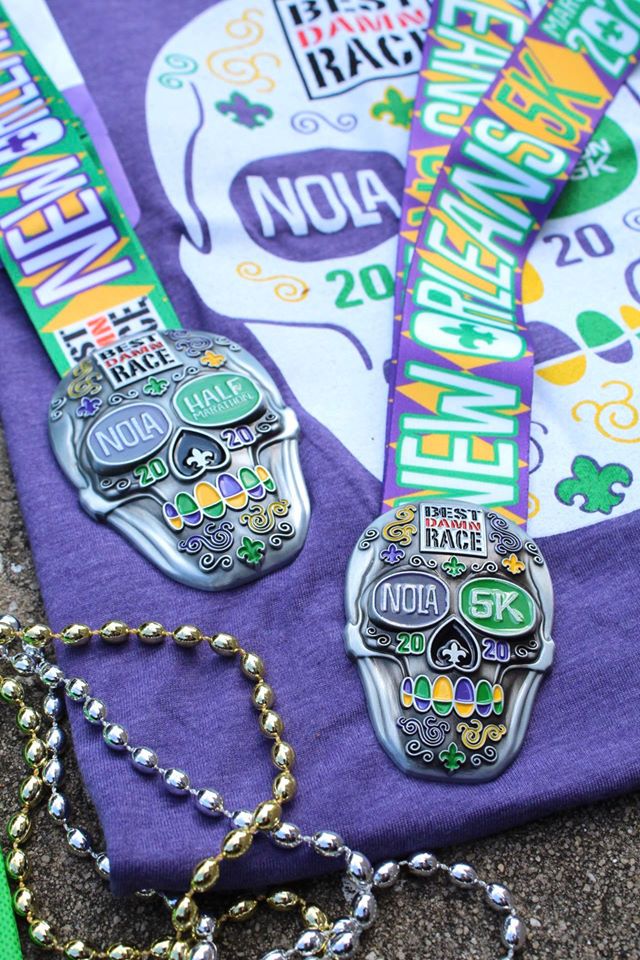 I might be biased because I personally know the Best Damn Race organizers, but from start to finish, the Best Damn Race team truly do the BEST DAMN job when it comes organizing local races. Since the BDR New Orleans was cancelled, the organizers decided to bring this amazing SUGAR SKULL bling and swag to its fans and participants around Tampa Bay and around the world in the way of a virtual race, the 5K and half marathon distance.
5K – $25/Half Marathon – $35 (+$3.25 processing fee)
5K Bib or half marathon bib
5K skull medal or half marathon skull medal
T-Shirt Choice between Women's Cut Raspberry Color or Unisex Cut Purple
Skull Sticker
Crazy Skull Socks. Choice between Medium or Large Size
BDR Bag
April 23 deadline
$20.00 (+shipping)
(3.72 miles)
Sunny Runner Medal
St Pete Running Company Race Bib
Surprise swag item
$10 Gift Card to St Pete Running Company
Supporting and Celebrating your local running store
Time submitted on social media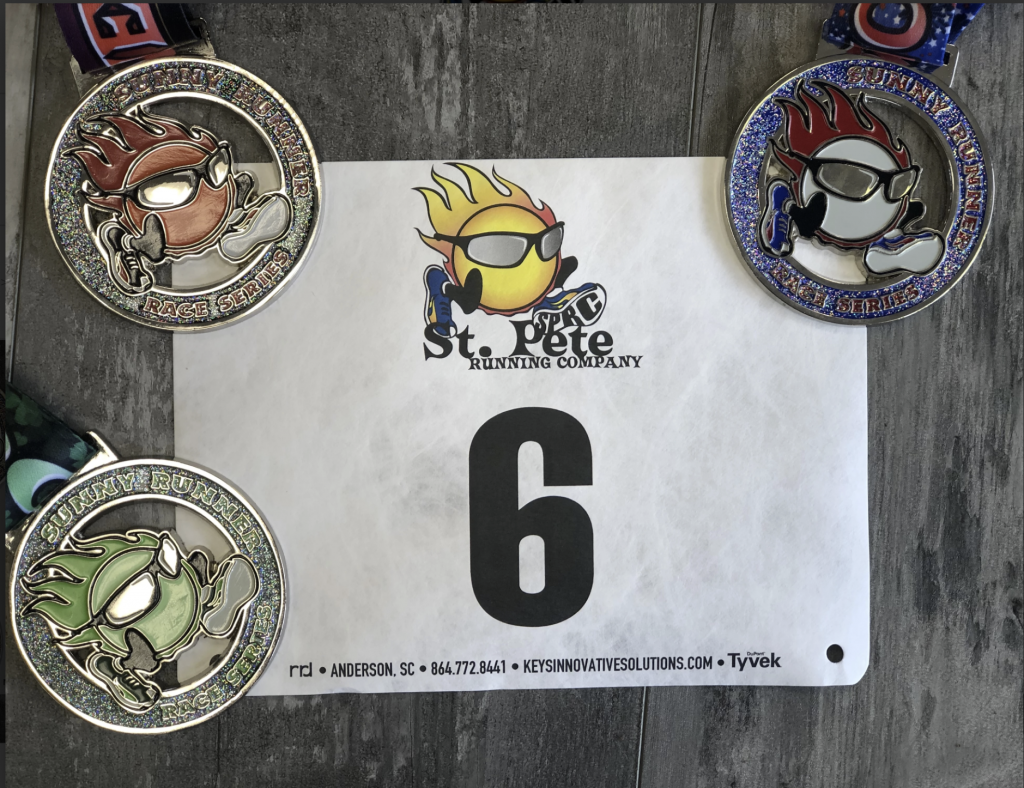 15K $40 + $3.50 fee
2 mile $25 + $3.50 fee
Space Coast Covid t-shirt
Marathon $64.99/Half $64.99/10K $34.99/5K $34.99 + $3 processing fee
Finisher shirt
Medal
Bib
Race bag
Registration ends April 29
Easter Virtual Races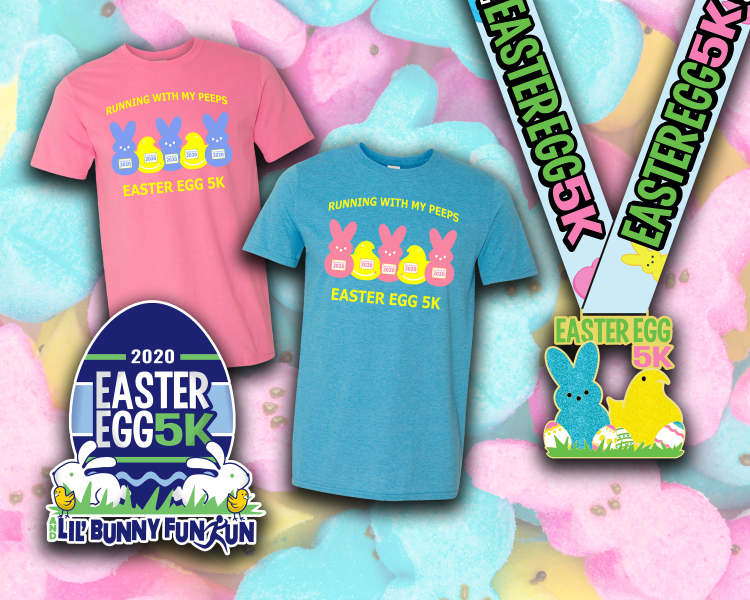 $40 ($30 no shirt) + $3.95 processing fee
Easter candy bunny and chick medal
Registration ends April 11
No time submission necessary
6.2 miles
$27 for hinged egg medal (shipping included)
Additional $27 for t-shirt
Completed between by 4/10 – 4/13
Additional 5% off purchases unti April 13
Benefits The Restaurant Employee Relief Fund
Log miles via Yes.Fit app
Autism Awareness
1 Mile, 5K, 5 Miles, 10K, 10 Miles, 13.1 Miles, 25 Miles, 50 Miles or 100 Miles
Includes multiple sports (Running/ Walking/ Hiking/ Cycling/ Swimming/ Mountain Biking/ Rowing/ Downhill Skiing/ Cross-Country Skiing/ Snowboarding/ Skating/ Wheelchair/ Nordic

Walking/ Camping/ Elliptical/ Duathlon/ Triathalon)

$13.99 (includes shipping)
Bib
Runners with puzzle tree medal
Time submitted and posted on site (optional)
$29
5k/10k/Half Marathon
Sliding puzzle medal
Bib (+5 fee)
Lucky winner selected to win a Virtual Strides medal hanger and $50 gift card
Benefits Organization for Autism Research
Covid-19 Themed Races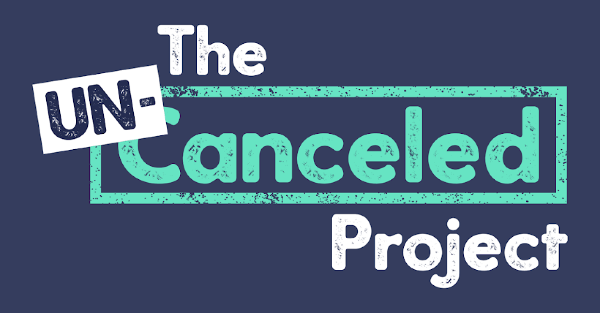 FREE
5K, 10K, Half Marathon, Marathon, and Ultra (31+ miles)
Reoccurring each week
Submit your times by linking your watch or manually
$19.99 + tax
Printable bib
House medal
Log miles via Strava
Benefits Kids in Distress
Enter email for race discount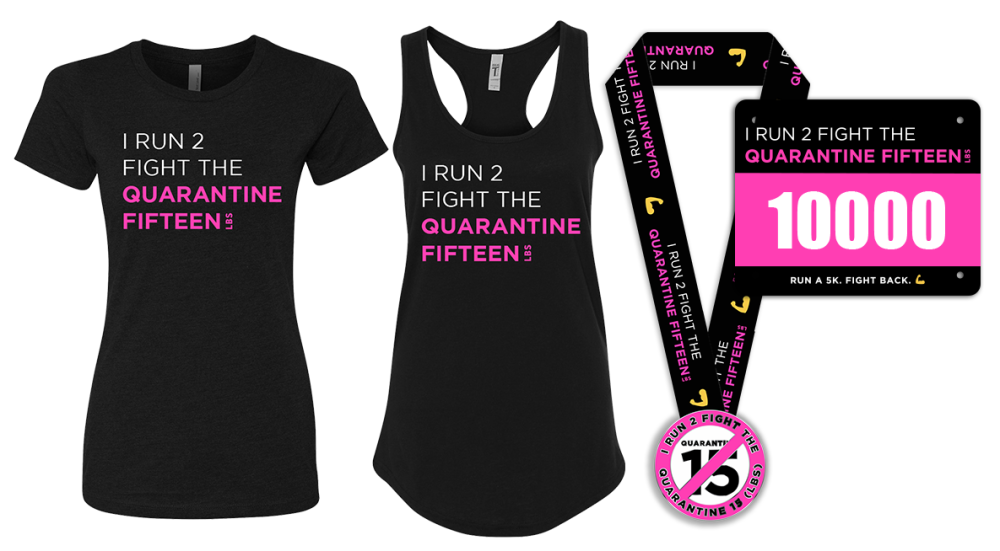 $34.99 until 4/12 (+ $7.95)
5K
"No 15" medal
T-shirt or tank
Bib
Benefits Feeding America
Social media for time submission
FREE (if you choose race only option)
Race Day – April 25
5K, 10K, Half Marathon
$29.95 for house race medal
Printable bib ($6)
Tank and tee options (cost depends on selection)
Honor system for time reporting
Benefits the Wander Project
$40
Any distance – "How far can you go solo?"
Medal
T-shirt
Join Facebook Group for accountability
Ongoing through 2020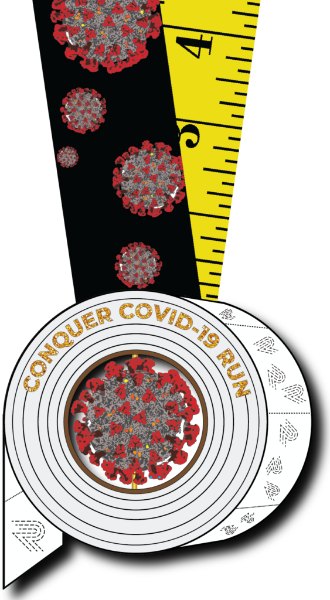 $28 for marathon, half marathon, 10K, 5K
Race day May 15
Covid toilet paper medal
Decal
Temporary tattoo
Shirt (+ $10)
Benefits local running stores in your home state
Submits results online #IRunResponsibly
$99
5K, 10K or 10 miles
Four races over four months (April, May June, July)
Four interlocking medals
Big
Shades
Includes 4-month training plan to increase miles each month
Monthly swag
Exclusive Facebook group
Tank (+ $21)
5K, 10K or Half Marathon
$19.99 + tax
Enter email for race discount
Printable bib
Mullet-wearing tiger medal
Log miles via Strava
Benefits Blind Cat Rescue & Sanctuary
Will you sign up for a virtual race? Which one will you go for?