Southeast Toyota and KOA Holiday Naples/Marco Island sponsored my family's fun Everglades getaway.
As part of our homeschool studies this past Spring, Liam and I read Escape to the Everglades. 
While studying the Florida history aspect of the core novel, we visited Fort Pierce, a historical reproduction built on the ground of the Second Seminole War in 1836 and we visited the Museum of Florida History in Tallahassee, which provides models and visual timeline of this blemish in Florida's history.
To really immerse ourselves in the setting of the book, we watched Everglades videos showing beautiful virtual tours of the wetlands as we daydreamed about exploring the Everglades in person. 
Then, just before lockdown orders in March, my three kids and I mapped out a road trip to the Everglades in a very comfy and spacious Toyota Highlander lent to us by Southeast Toyota. A perfect vehicle for a long road trip!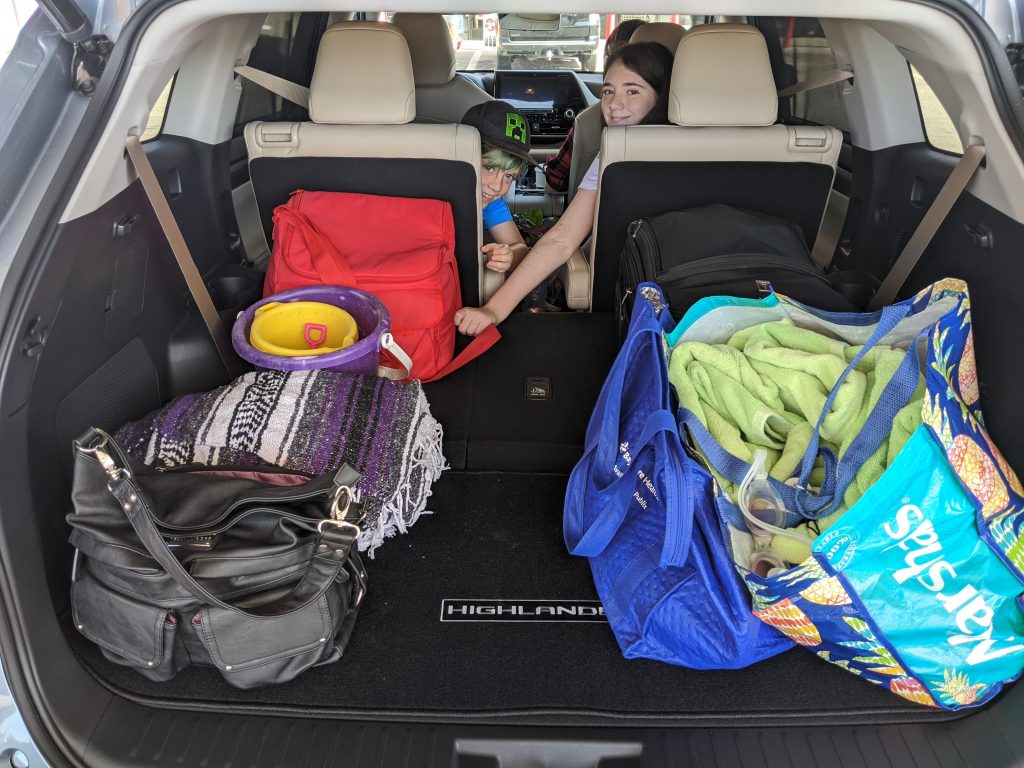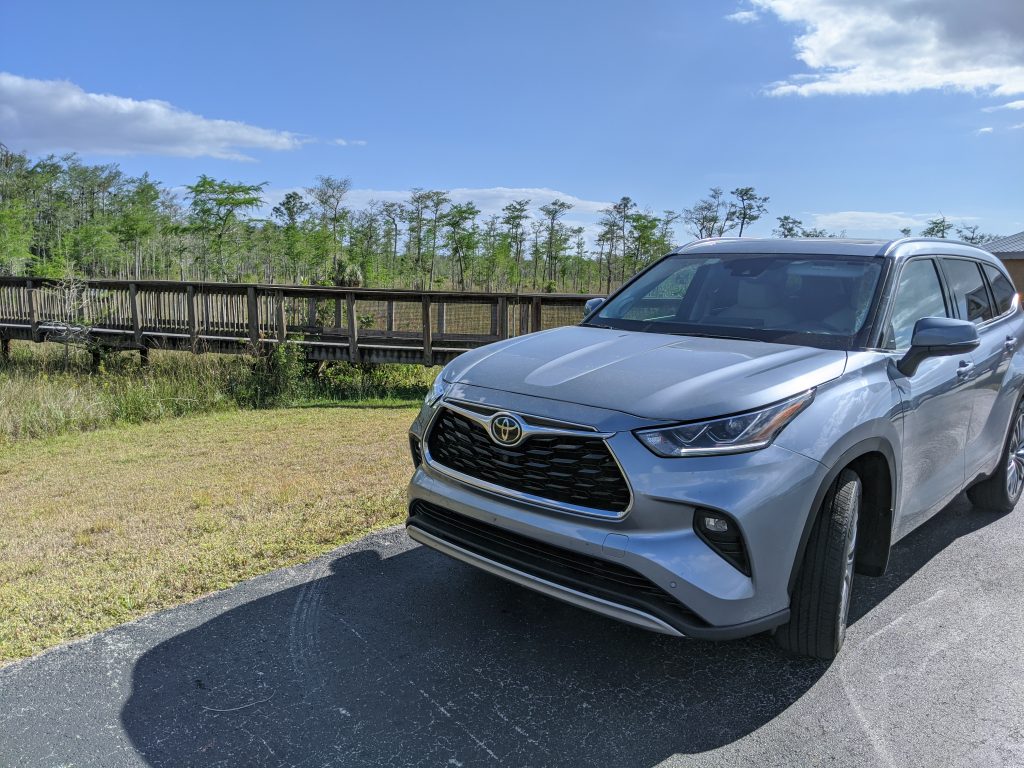 The Everglades make up over a million acres of wetlands which stretch across the southern tip of Florida. The west side of the Everglades is only about a three hour drive from Tampa and only about a 20 minute drive from Naples making the Everglades a fun, educational one tank trip.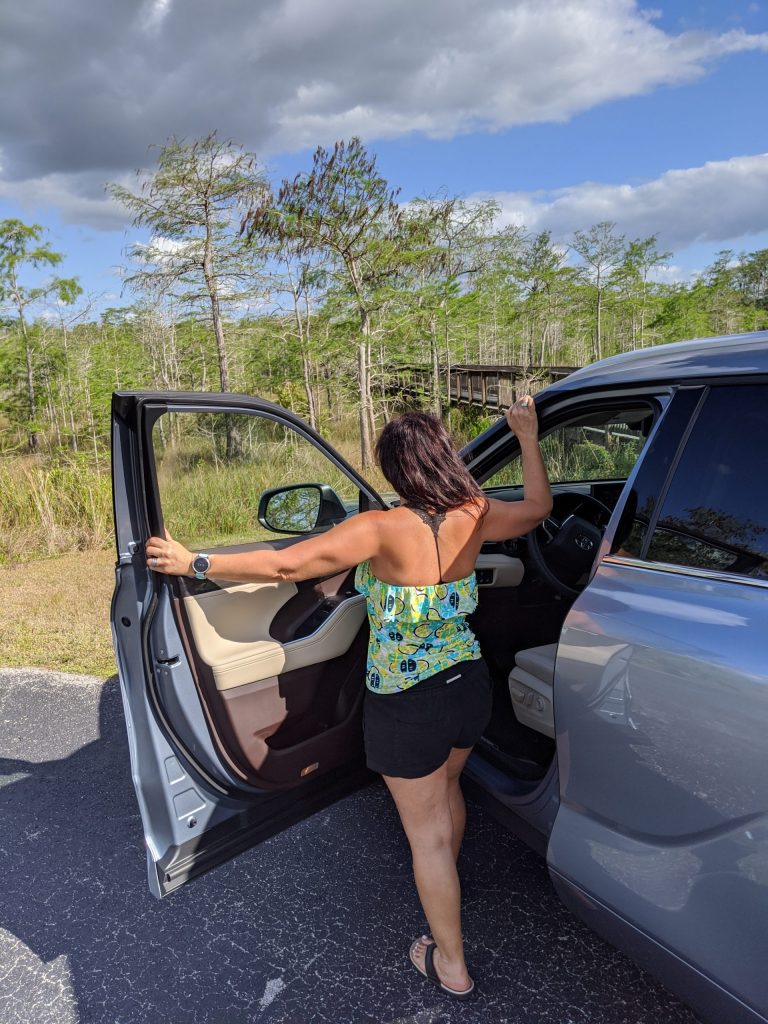 If you are looking for a weekend getaway outside of a theme park, the Everglades make a great choice for a safe, adventurous outdoor destination. Exploring the Everglades and its many trails offer plenty of space for social distancing and given the heat, very little crowds. 
If you decide to take a last minute road trip to the Everglades before the kids start school, I have five must-do Everglades destinations.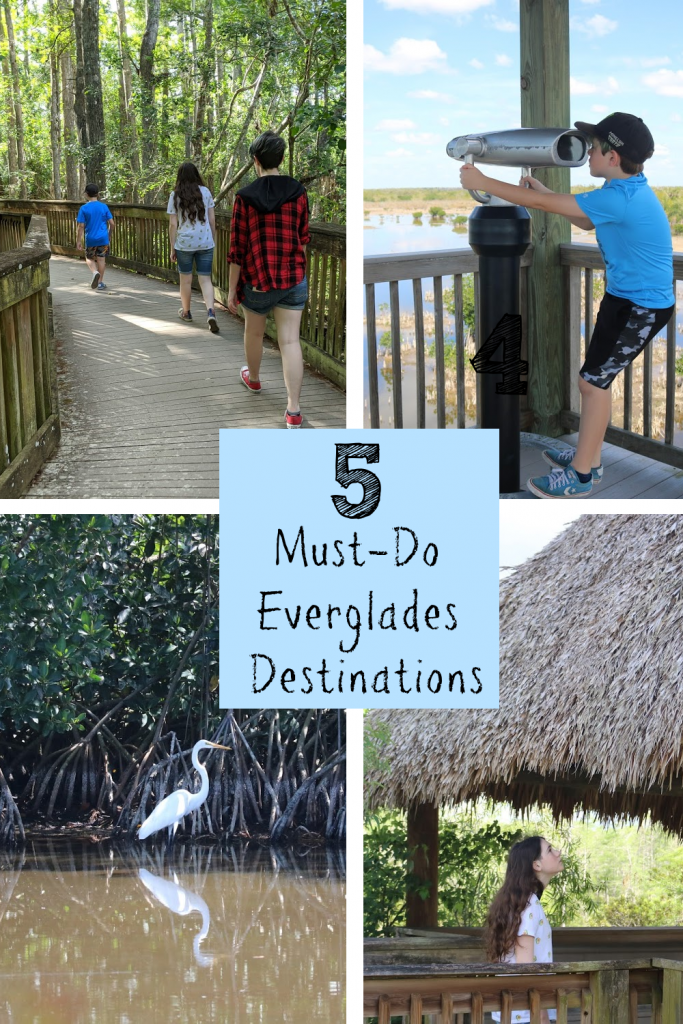 Five Must-Do Everglades Destinations
Before visiting any state park, national park or any other point of interest, please visit the website to review hours of operations and Covid-19 safety measures in place.
Remember to pack sunscreen, hats, sunglasses and bug spray.
Remember that it is illegal to feed or harass wildlife and do not attempt to approach alligators.
Take nothing and leave only your footprints.
Florida Panther National Wildlife Refuge, 12085 SR 29 South, Immokalee, FL 34142
Approximately 20 miles east of Naples at the northwest corner of the intersection of Interstate 75 and State Road 29 sits the Florida Panther National Wildlife Refuge. Once owned by the Collier Family primarily for private hunting and cattle, the US Fish & Wildlife Service purchased the initial 24,300 acres from the Collier family in 1989 to become the Florida Panther National Wildlife Refuge, under the authority of the Endangered Species Act, to protect the Florida panther and its habitat since core of the land occupies panther territory. In 1996, the refuge was expanded to 26,400 acres.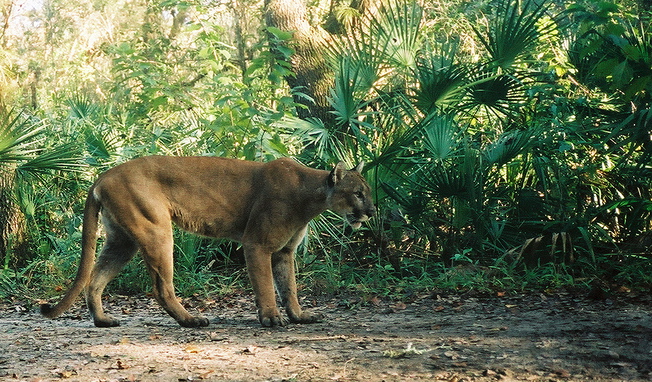 The Florida Panther National Wildlife Refuge is home to over 120 species of birds, 33 mammals and 133 species of plants. In addition to the 12-16 Florida panthers that roam the refuge each month, numerous other wildlife also call the refuge home, including black bears, bobcats, white-tailed deer, Big Cypress fox squirrels, alligators and wood storks.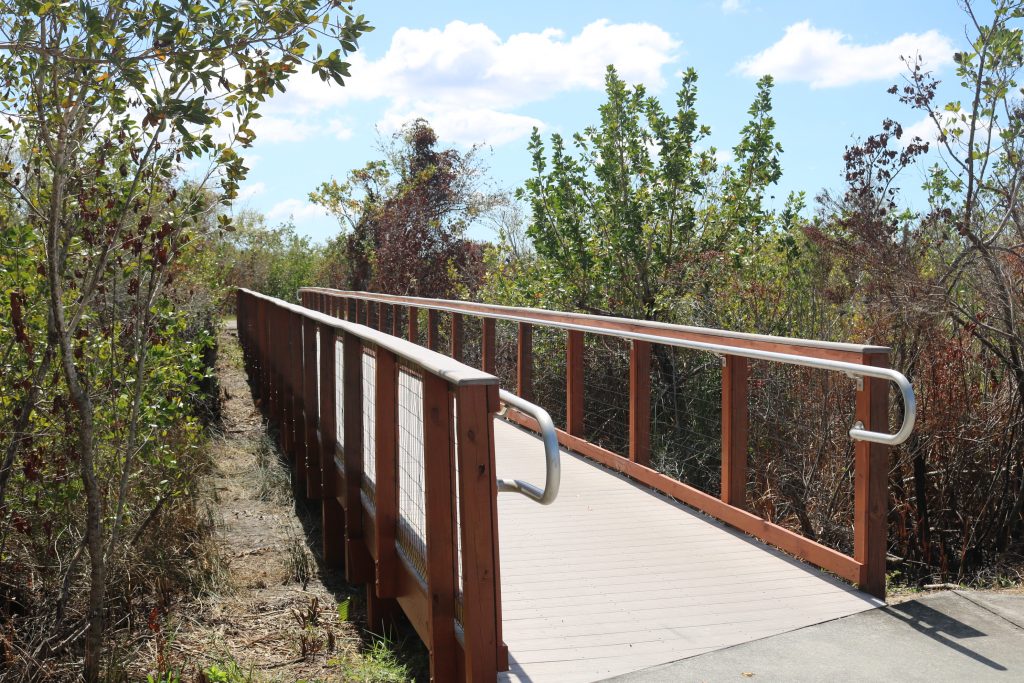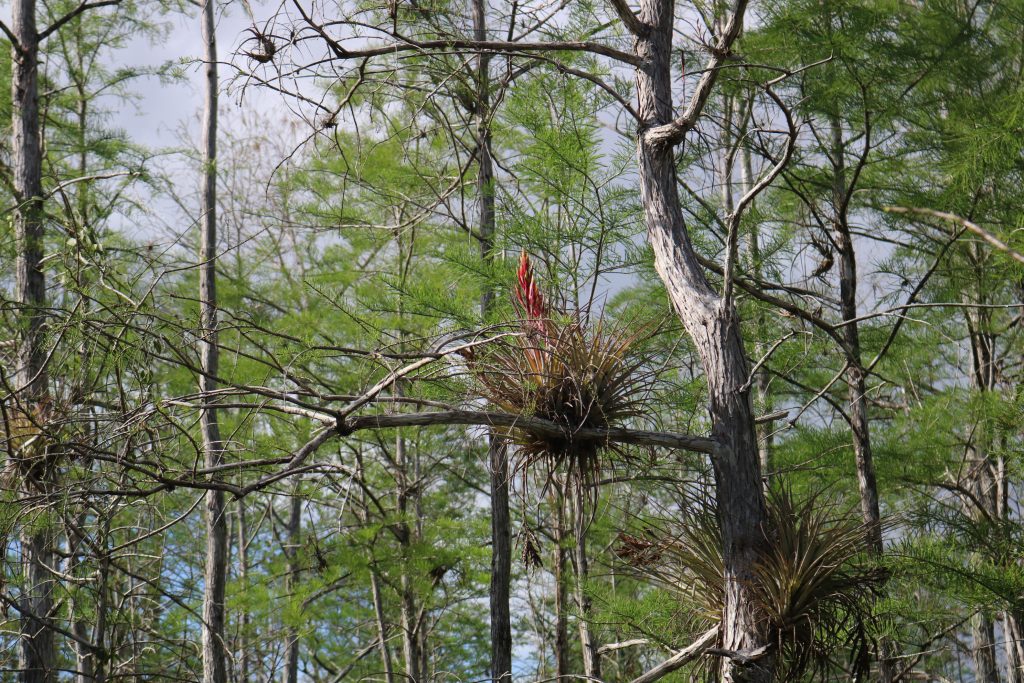 While visiting the refuge, guests can hike two hiking trails: a 0.3mile accessible gravel-surface loop offers a short stroll through hammock habitat of lush vegetation and a 1.3mile singletrack natural trail offers an approximately 45-90 minute hike through hardwood hammocks, pine flatwoods, and wet prairies.
Big Cypress National Preserve, Oasis Visitor Center, 52105 Tamiami Trail East, Ochopee, FL 34141
Big Cypress National Preserve contains a mixture of tropical and temperate plant communities that are home to wonderfully diverse wildlife, including the elusive Florida panther. Depending on your schedule, you can spend several hours in the national preserve, exploring scenic drives, picnic areas and several trails and boardwalks. If time permits, consider attending a ranger-led activity or canoeing. Check website for program availability and reservations.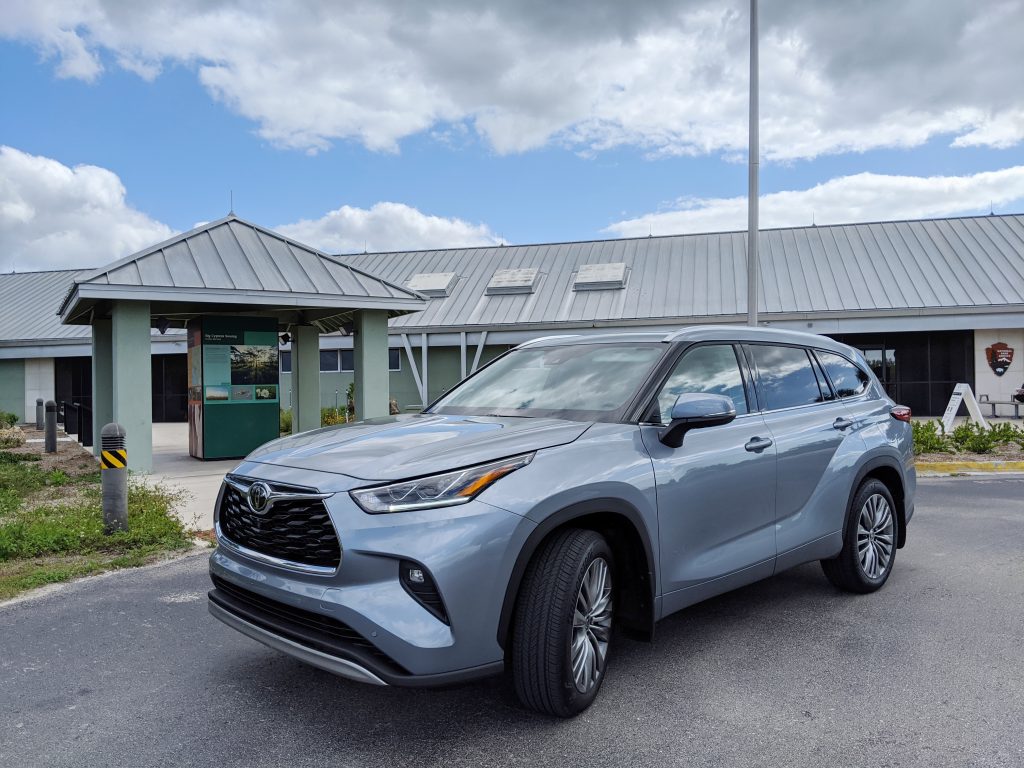 At the Oasis Visitor Center located near the start of Big Cypress National Preserve, guests can chat with park rangers to learn more about Big Cypress National Preserve and the Everglades. Interactive kiosks and displays also share hands-on learning about life in Everglades through the different seasons and its history.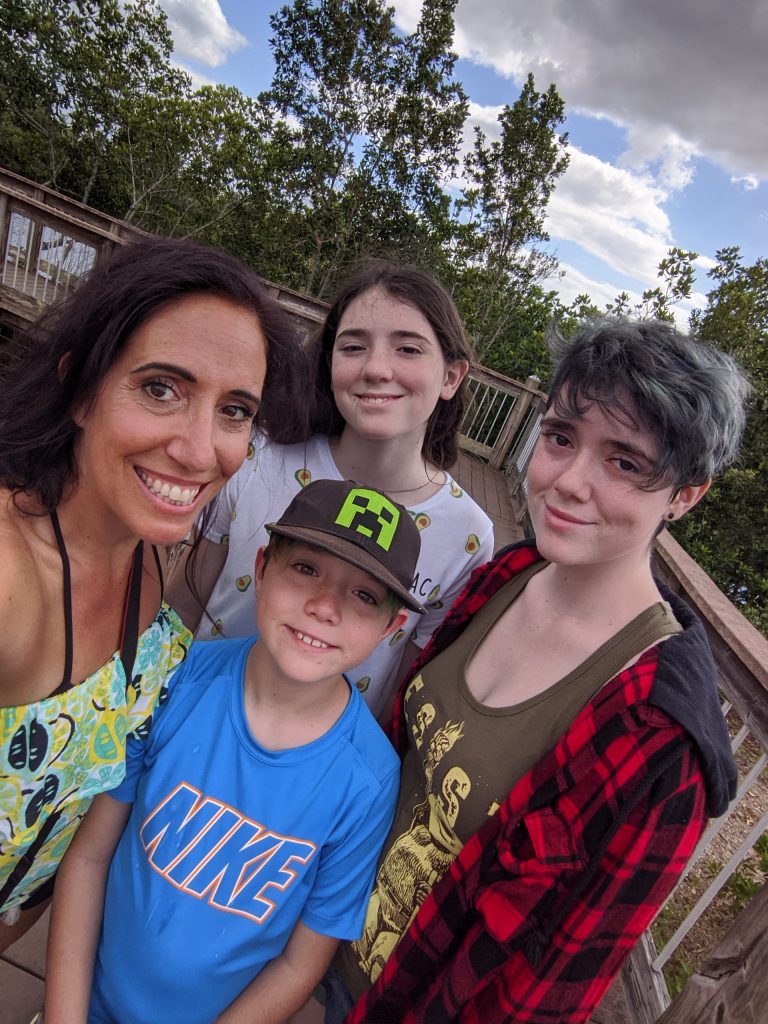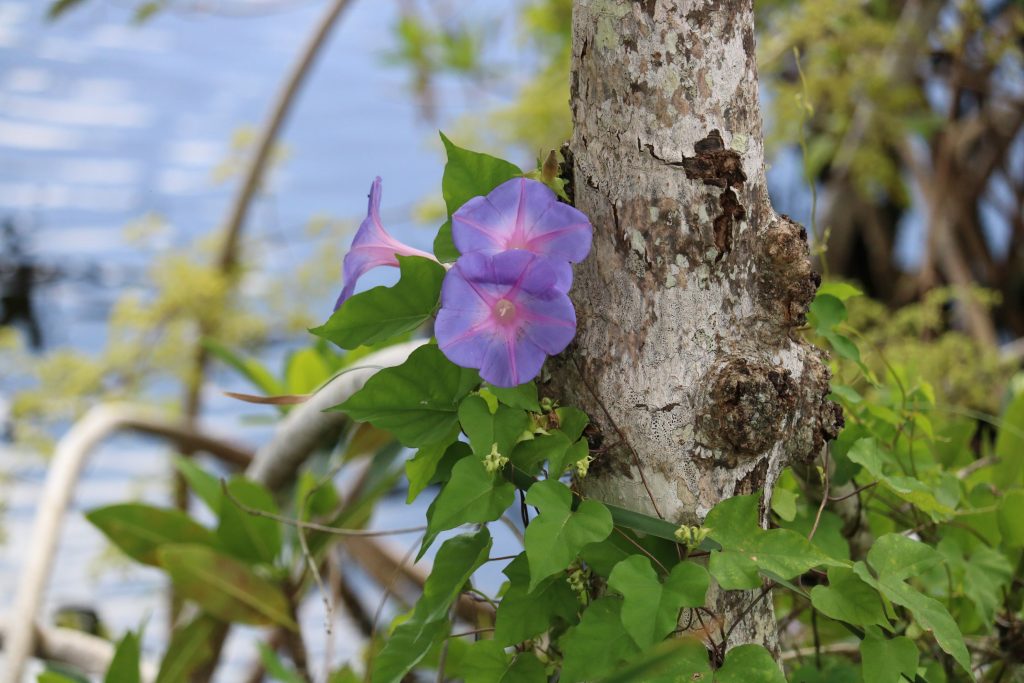 Behind the visitor center, guests walk a small boardwalk and observe Florida flora and fauna among the mangroves. While there, the kids and I spotted an alligator and a crocodile!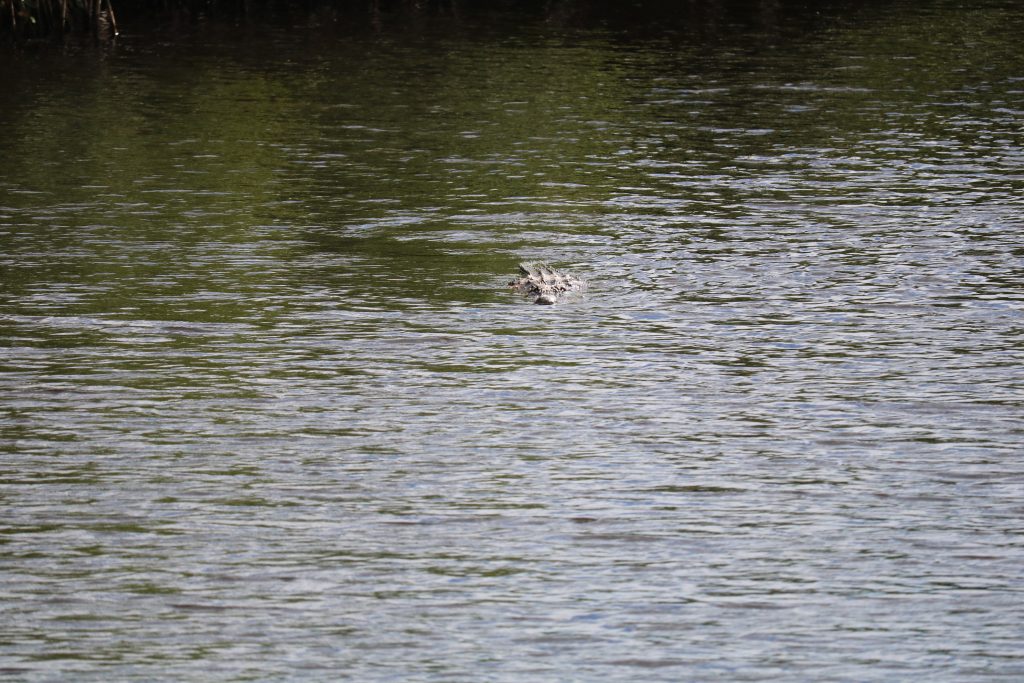 As you drive through Big Cypress Preserve into the heart of the Everglades, tell the kids to put down the electronics, look out the windows and stay alert. You never know what you'll find sitting along the roadside. We saw several enormous alligators sunning themselves on the shoulder of the road. Although there were many pather crossing warnings, we sadly did not see a Florida Panther, but maybe you and your family will have better luck. 
Kirby Storter Roadside Park, 48900 Tamiami Trail E, Ochopee, FL 34141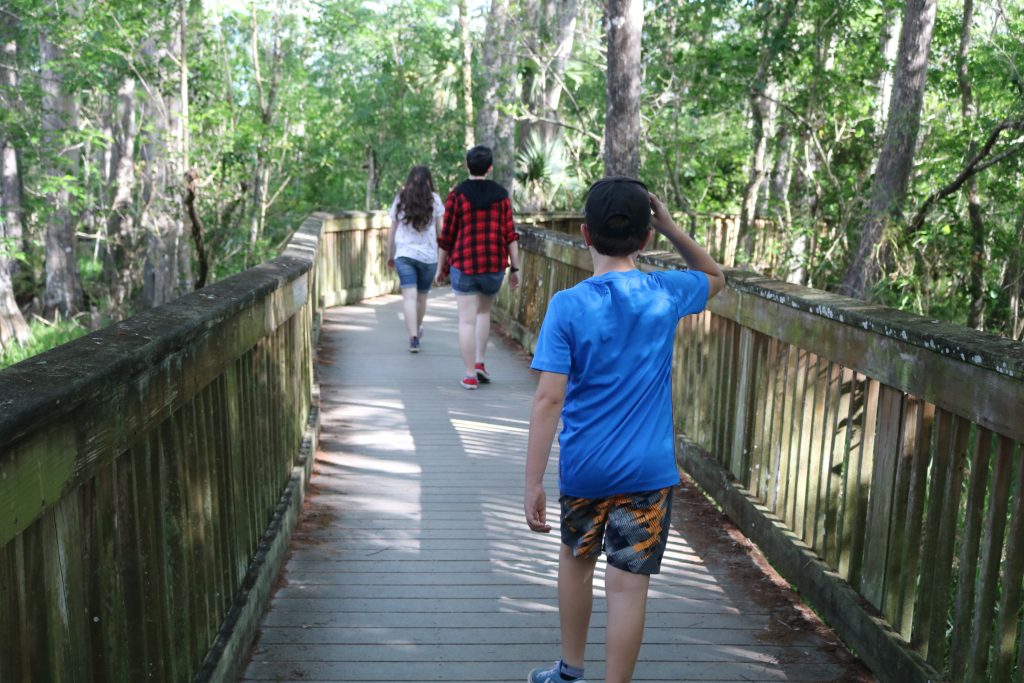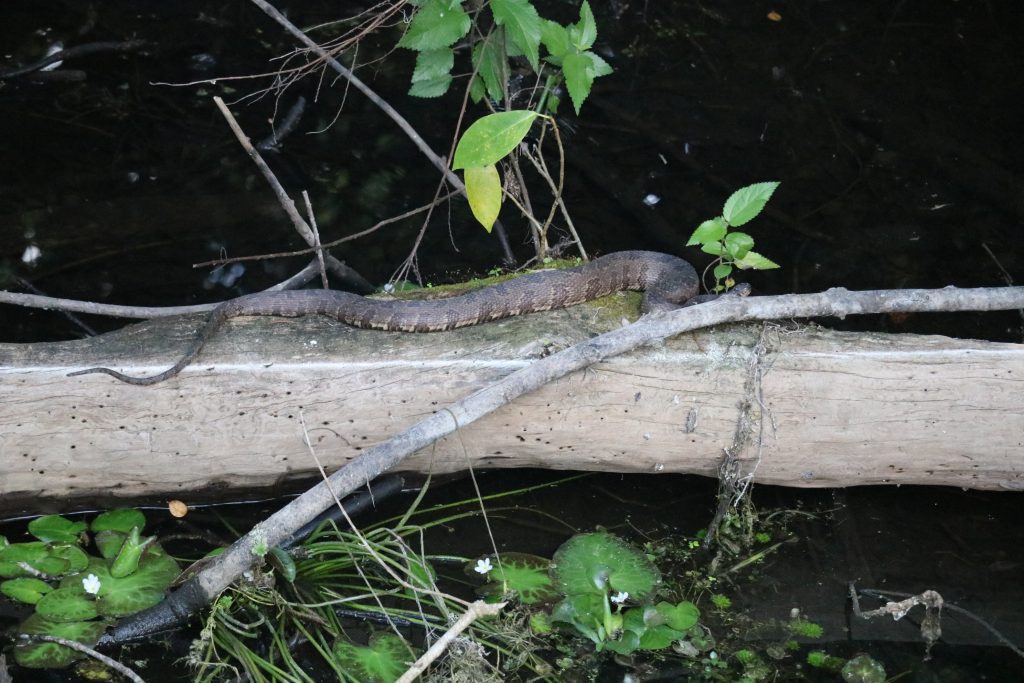 Less than ten minutes drive from the Oasis Visitor Center, you will discover Kirby Storter Boardwalk, a one-mile round trip boardwalk trail that takes through a sawgrass prairie habitat into a lovely cypress swamp.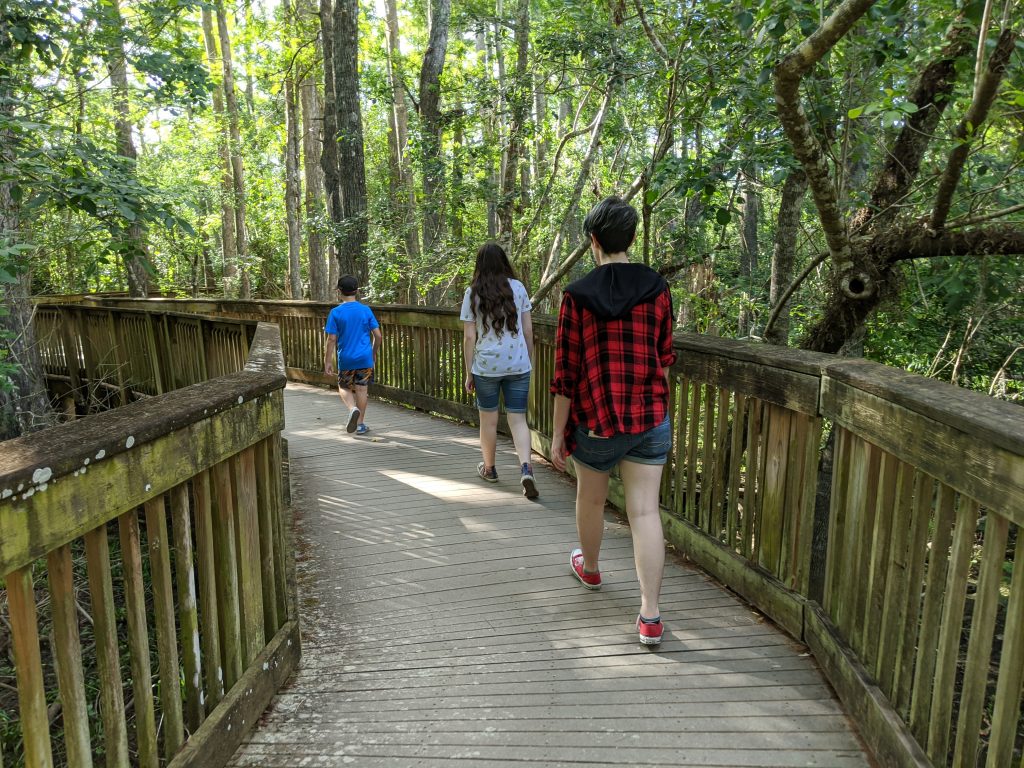 One-mile, round-trip Kirby Storter Boardwalk offers an excellent opportunity to explore a mature cypress strand without getting your feet wet. About half along the boardwalk,you will find a model of a Seminole Chickee and an opportunity to observe the cypress strand in the shade.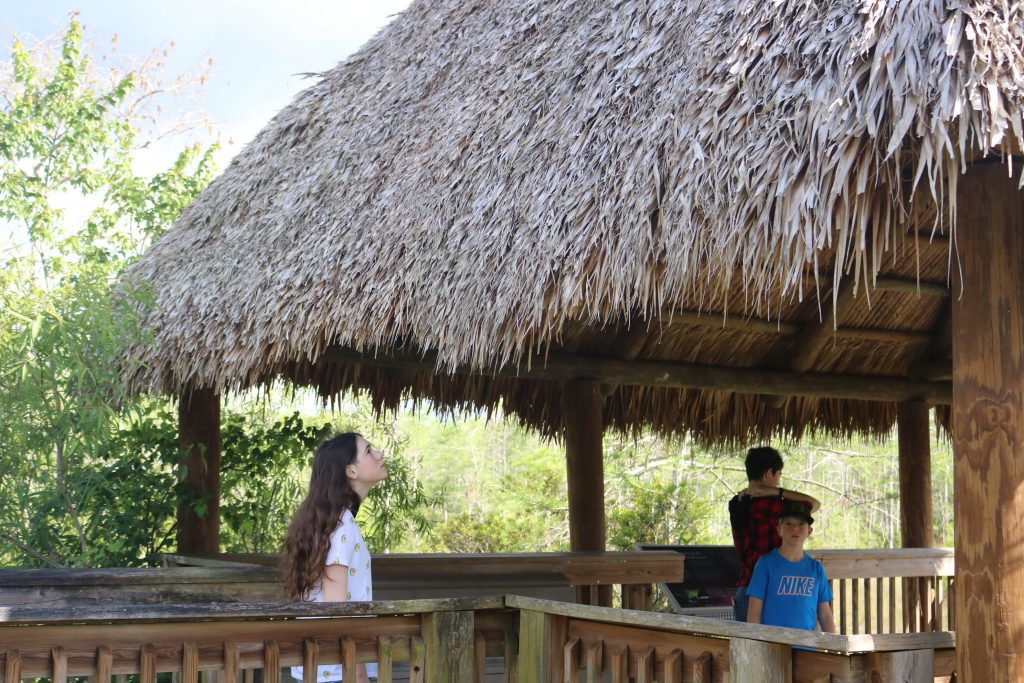 Ten Thousand Islands National Wildlife Refuge, Marsh Trail, 21004 Tamiami Trail E, Naples, FL 34114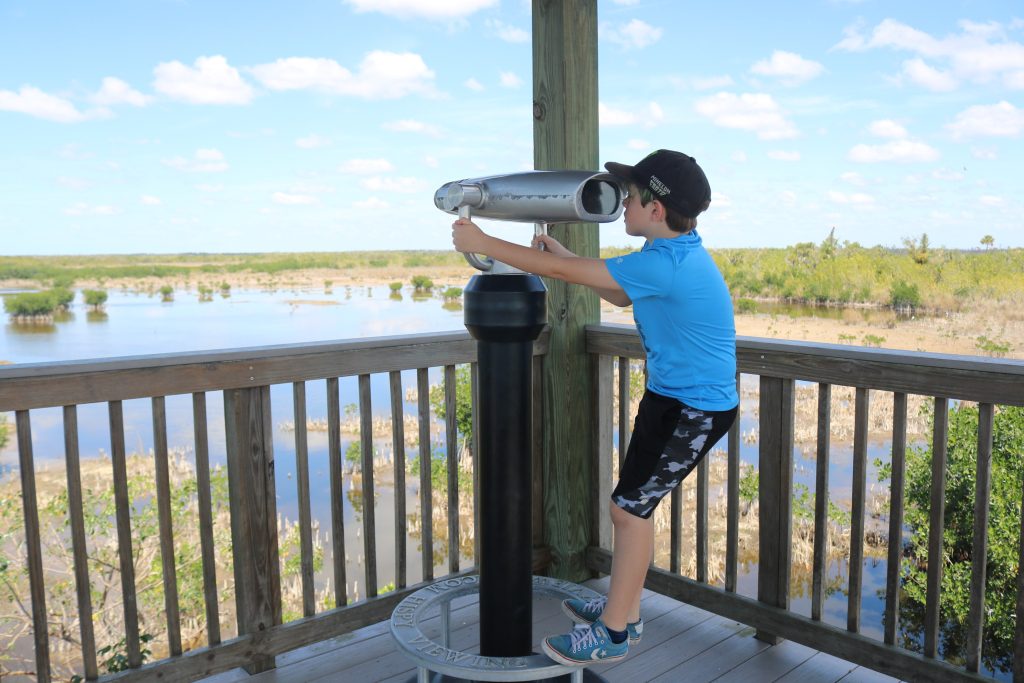 About a 20 minute drive from Naples, sits a beautiful clutter of mangroves making up the "ten thousands islands". Hike the Marsh Trail (2.2 mile round trip trek) and discover a two-story Observation Tower about a half mile into the hike. Bring your binoculars and your camera for some of the most magnificent bird watching!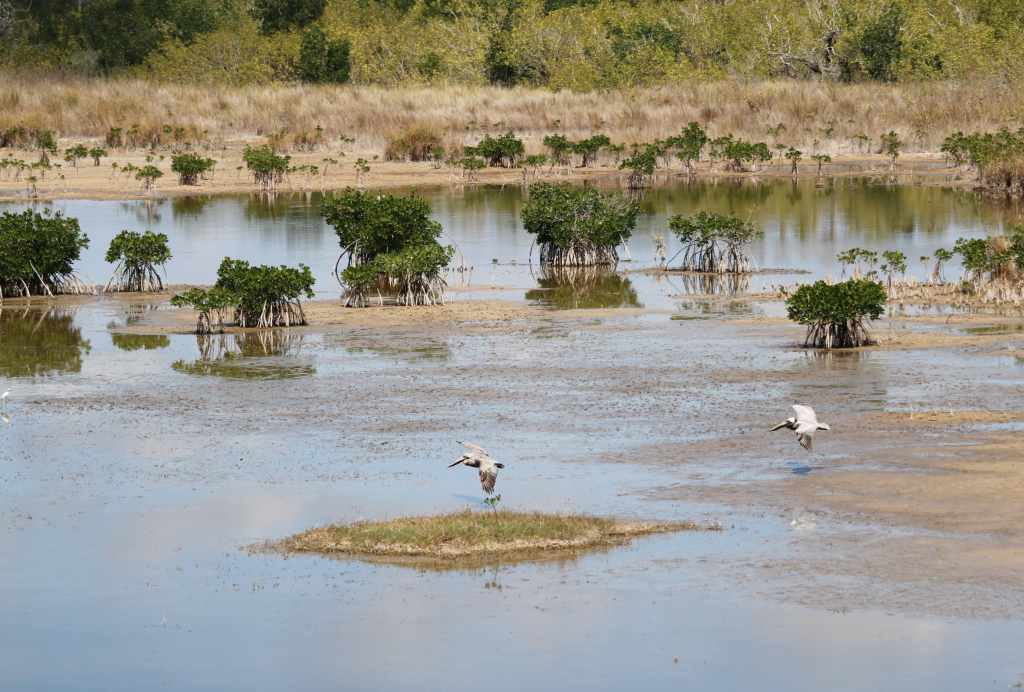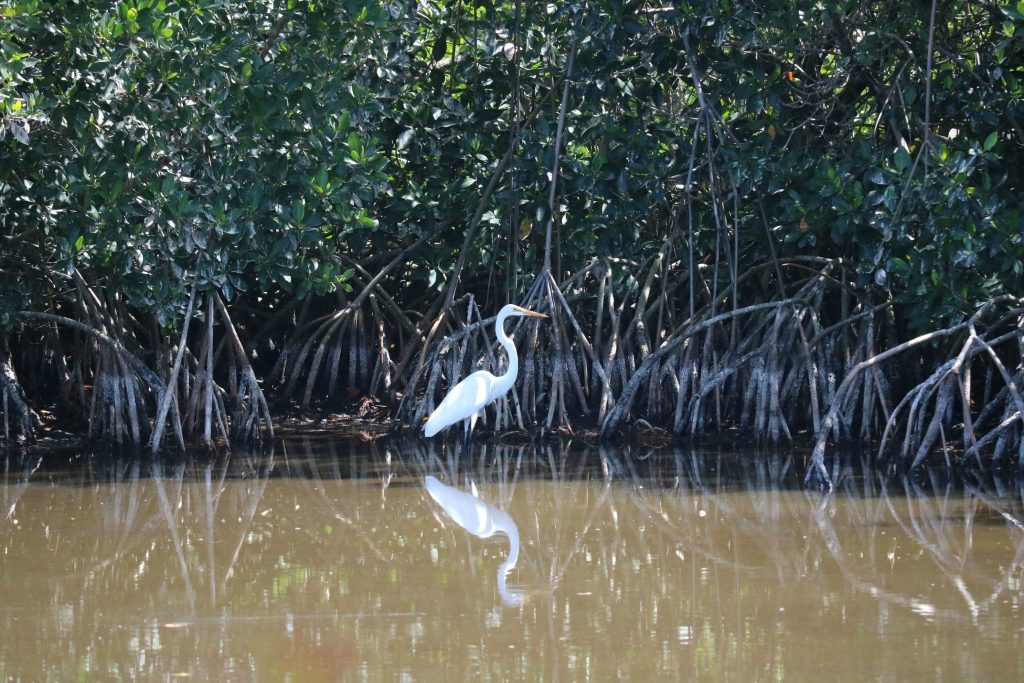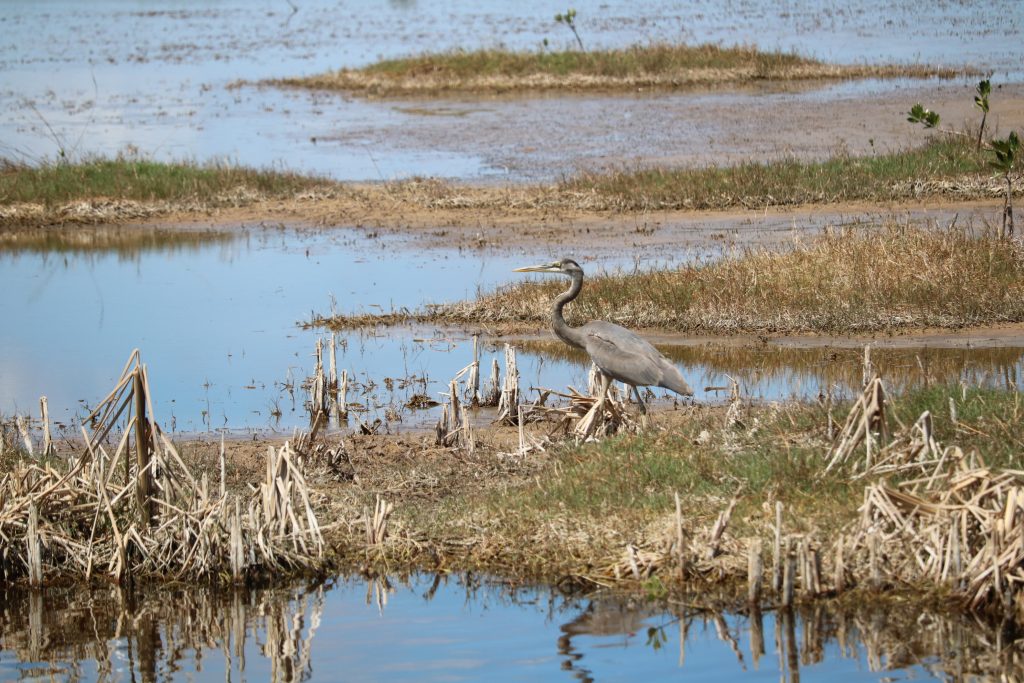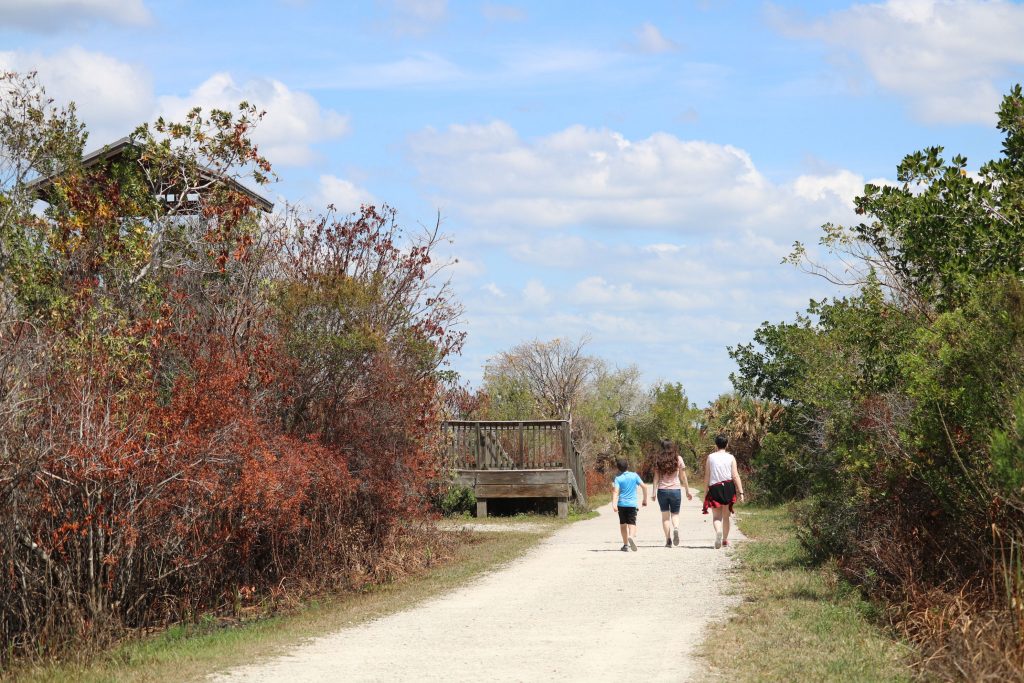 In addition to hiking the Marsh Trail, visitors can also fish, canoe, kayak and camp in Ten Thousand Islands. Visit www.fws.gov/refuge/Ten_Thousand_Islands to learn more or make reservations.
Rookery Bay Environmental Learning Center, 300 Tower Road, Naples, FL 34113
Monday – Saturday 9 am – 4 pm, Closed Sundays, Admission for Adults: $8, children 6-12: $5, children 6 and under: free, Parking: Free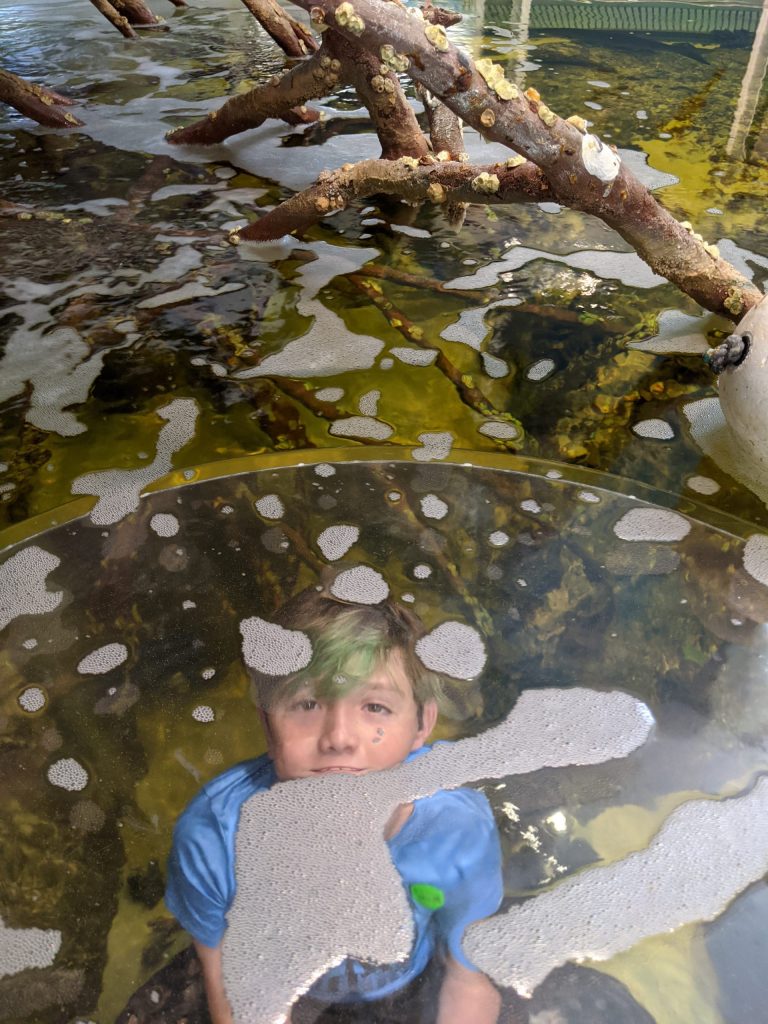 If you are looking to see the Everglades marine life up close and personal (out of the sun and in some A/C), the Rookery Bay Environmental Learning Center offers fun, hands-on learning. This 16,500-square-foot environmentally-friendly research facility houses many aquariums, an art gallery and laboratories in its two-story visitor center. Guests will find a variety of hands-on experiences for all ages, including interactive exhibits and touch tanks.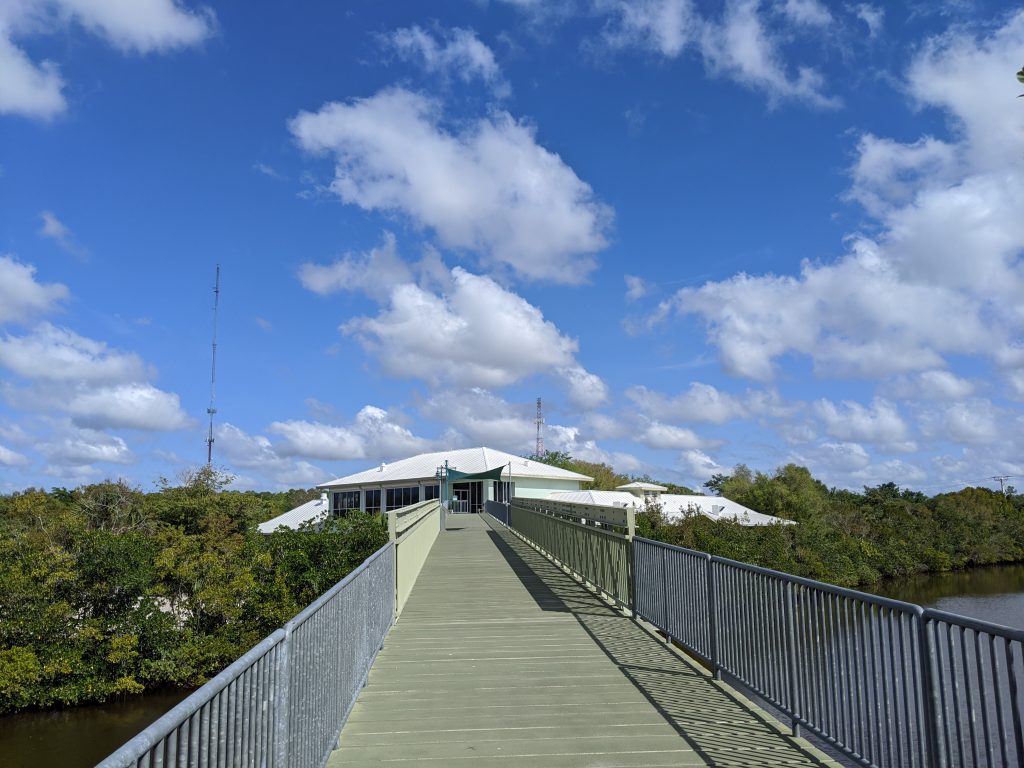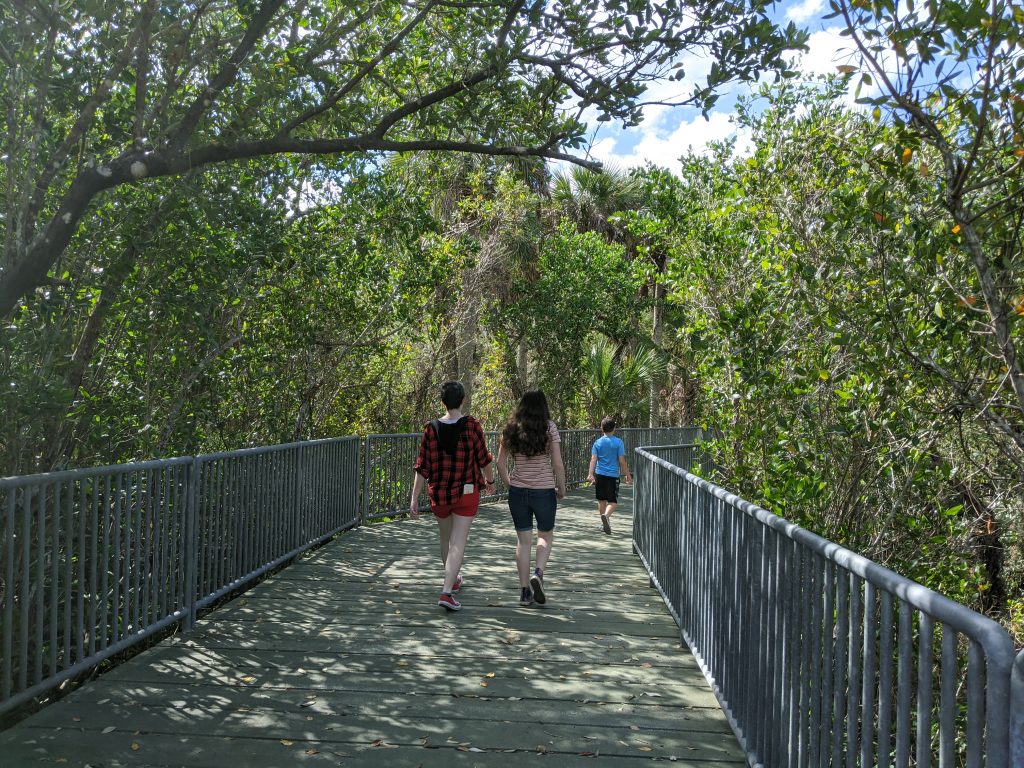 Behind the center, guests can explore 1 ½ miles of nature trails – ½-mile walking trail with a surface suitable for strollers and wheelchairs or two more ½-mile, unsurfaced trails through flatwoods.
Escape to KOA Holiday in Naples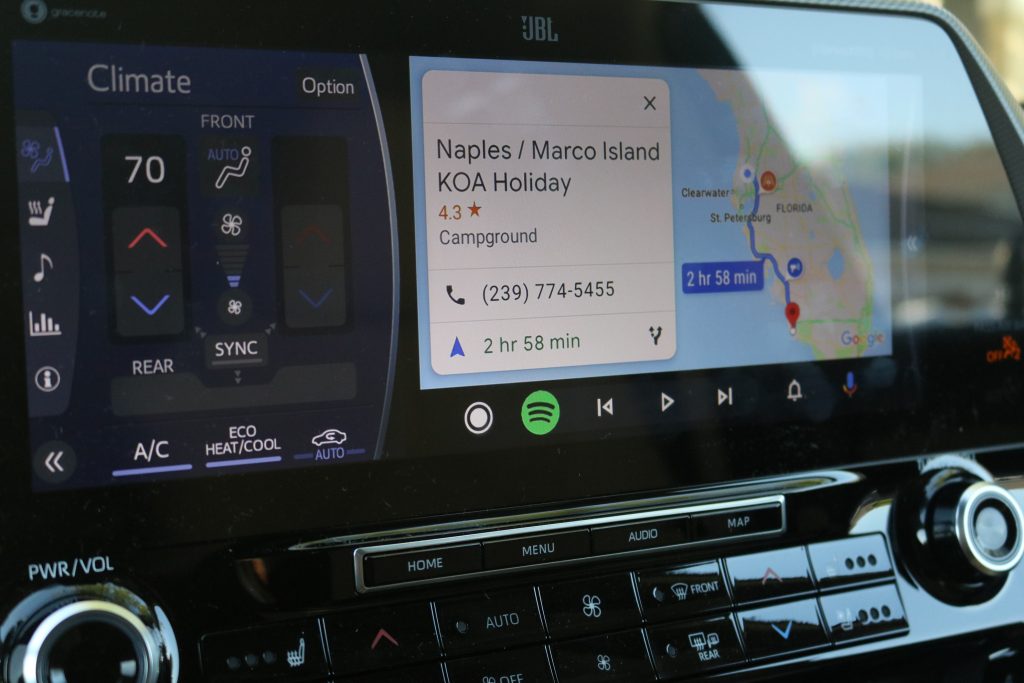 As for accommodations, the kids and I stayed at the KOA Marco/Naples Holiday Resort, located only about 30 minutes from some of the best Everglades sites to see and only a two minute drive from the KOA campground. I highly recommend the KOA Deluxe Cabins which offer all the fun of camping and all the comforts of home (including A/C) while accommodating four to six people.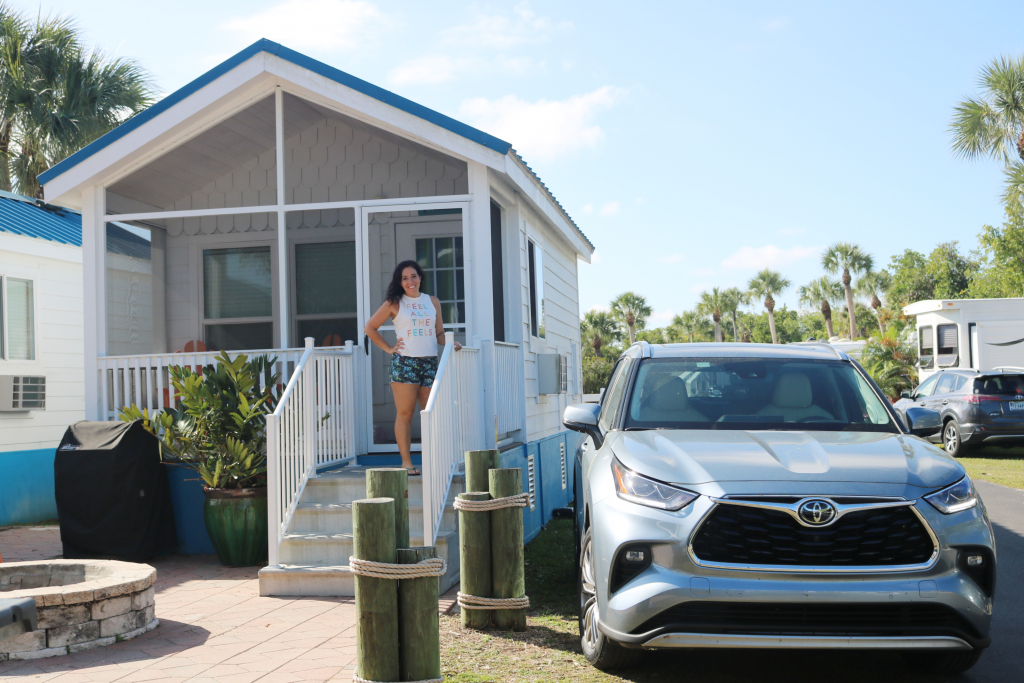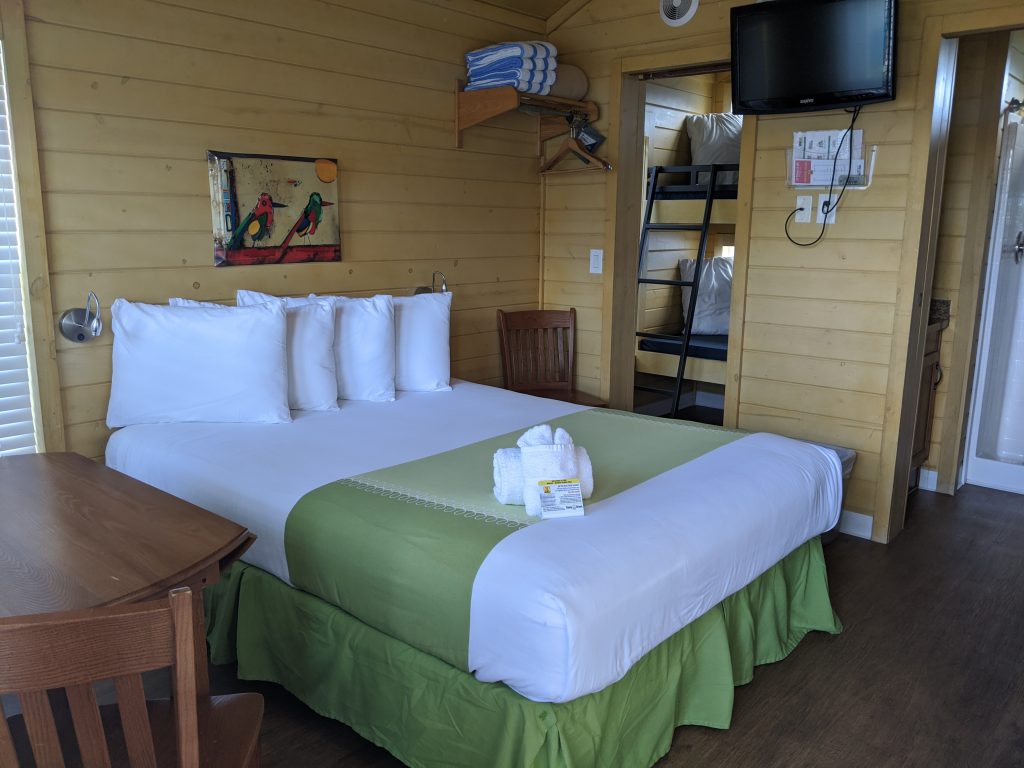 If you are looking to plan a last minute trip before your kids start back to school, KOA Resorts make any getaway an affordable, cozy glamping adventure. RV and tent sites are also available. Check KOA Naples/Marco Island Holiday Resort for availability and Covid-19 safety measures.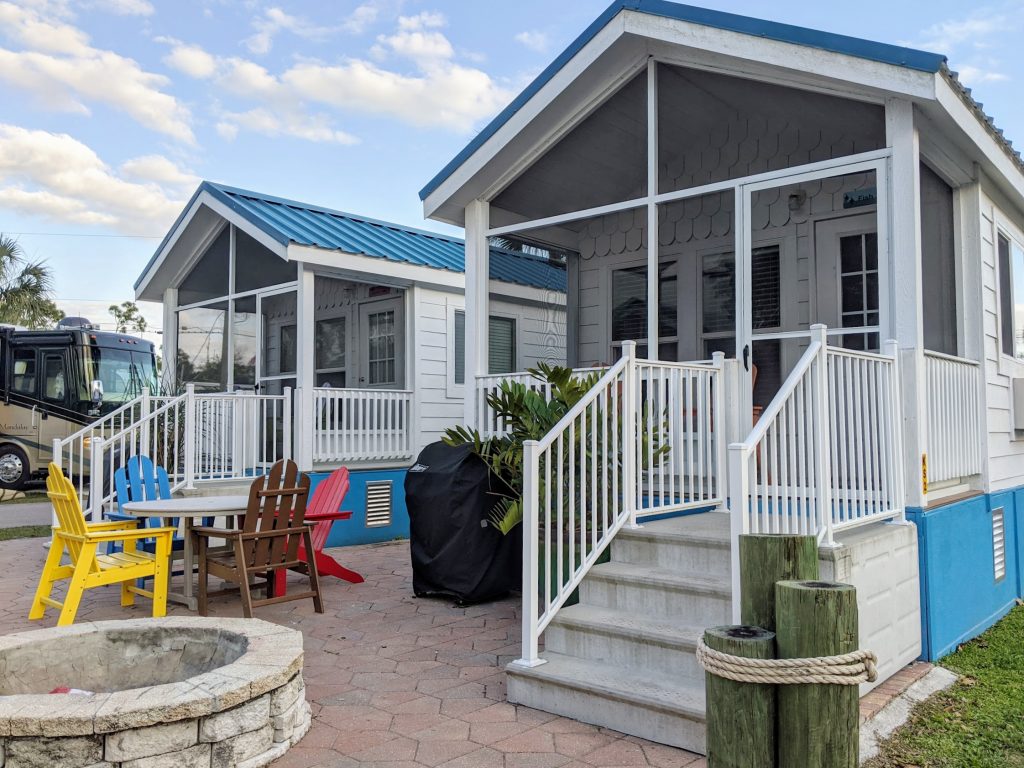 What are some of your favorite points of interest in the Everglades? Where do you stay when you are in Naples?