Since lockdown back in March, I have been compiling a list of virtual races (races your run anywhere on any day) each month and sharing them for you. Well, now virtual races have officially gone to the dogs with the Doggone Dash and as a dog mom, this virtual race just makes my tail wag.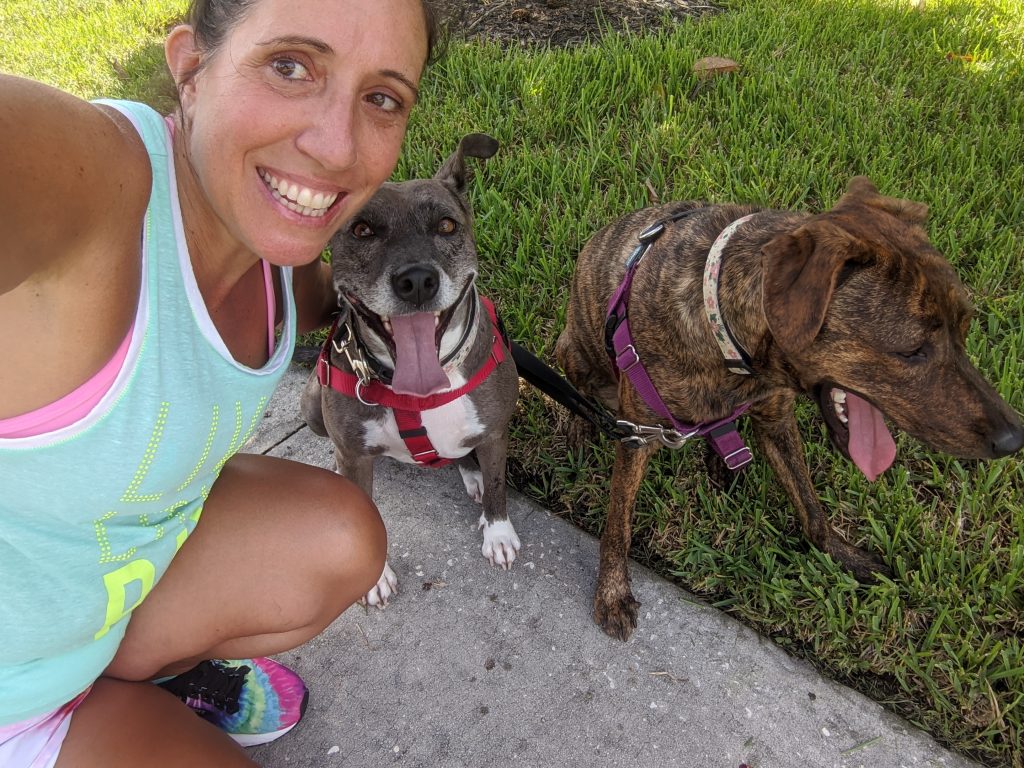 I don't know about you, but my dogs have never walked so much in their furry little lives since all this stay-home Covid stuff. So, a Doggone Dash? Um….yeah, my two rescue dogs have pretty much trained for this over the past six months.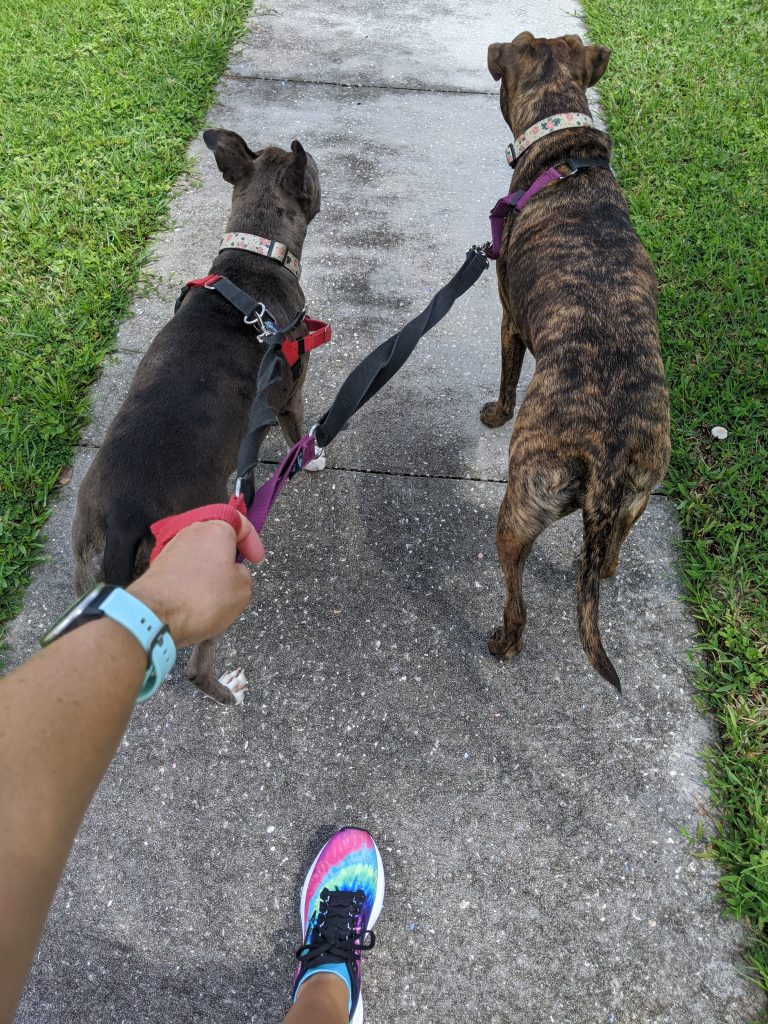 Mind you, despite the miles of walking we have done over the past months, Poppy and Lily are still not the best running partners, however, they do keep me accountable with their whining to go out. Although, there is a lot of stick collecting, sniffing and potty breaks during our Doggone Dash training. It's a "ruff" life!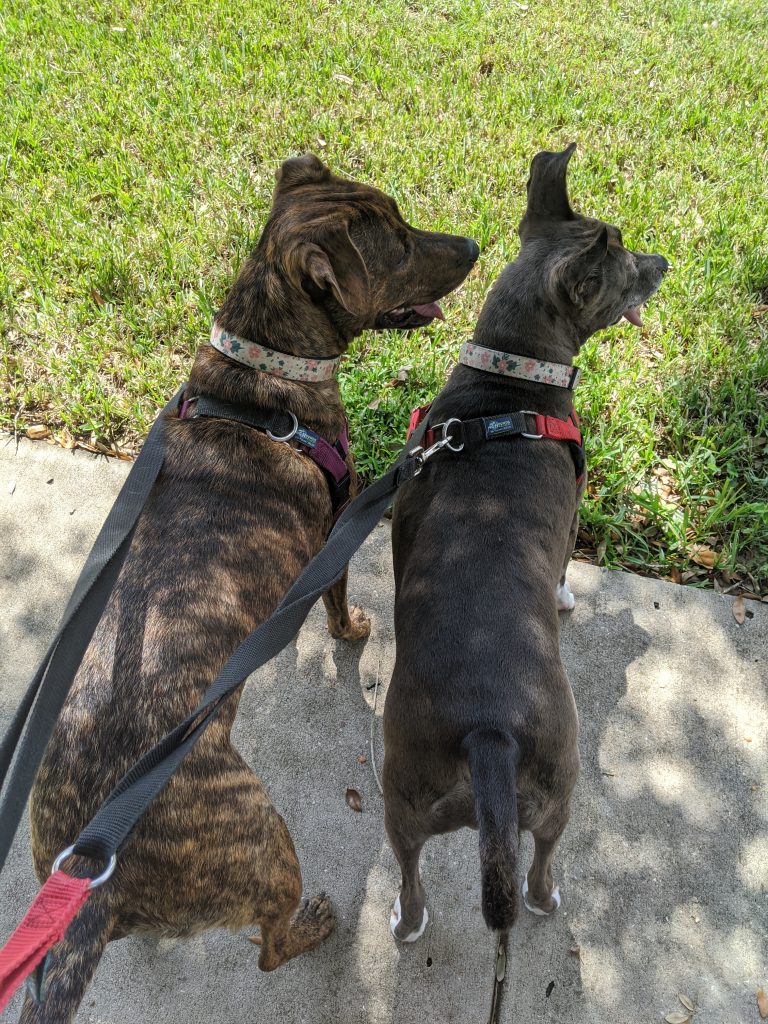 Now it's time to put all those dog walks to good use with the help of the Doggone Dash and earn a TWO MEDALS – one for you and one for your dog.
When you sign up, just choose the distance that's right for you and your four-legged running or walking partner: 10K, 5K, 1-miler or a lap around the block. Each $25 virtual registration includes PAWESOME swag: one human medal, one dog medal, one neck gaiter and one doggone sticker. Additional items can be purchased in the online store during registration.
Plus, when you register, you will be helping other dogs. As a dog mom of two rescues, I love that the Doggone Dash proceeds benefit the Pet Resource Center.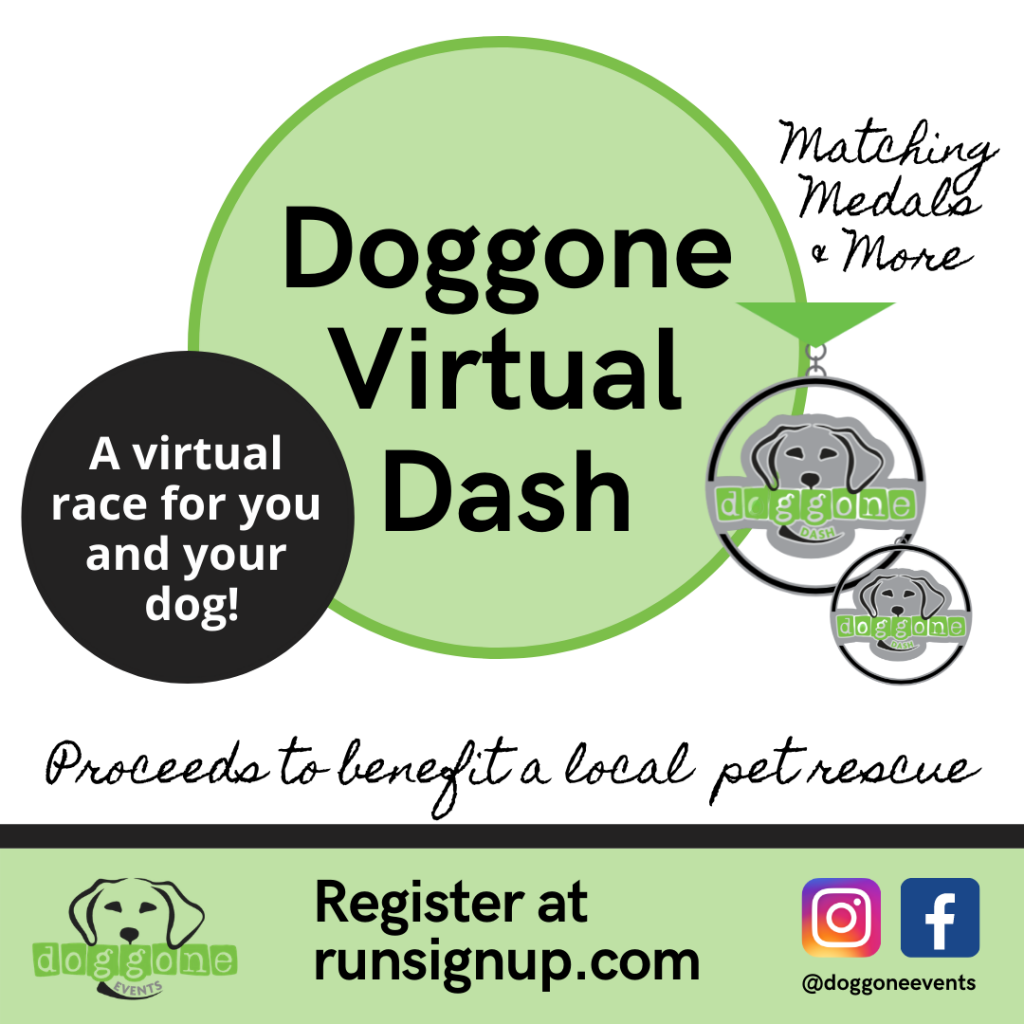 All Doggone Dash Details
$25 (Price increases on September 20 at 11:59pm.)
Choose your virtual race distance: 10K, 5K, 1 miler or a lap around the block.
Choose your own date, time, location and route to run with your dog.
Two matching medals: one for you and one for your four-legged friend
A neck gaiter for you
A doggone sticker to show off how much LOVE you have for your dog!
Receive the recent issue of "The New Barker" dog magazine.
Proceeds of the Doggone Dash benefit the Pet Resource Center.
Other Doggone Details
Registration price increase happens on September 20 at 11:59pm.
A socially distanced packet pick-up will be held on Thursday, October 1st from 5-7 pm at the Dog Bar, 2300 Central Ave., St. Petersburg. Or choose to have your goodies mailed to you for $5!
On Saturday, October 3rd, the Doggone Dash race team will be back at the Dog Bar and live on Facebook at 12:30 pm as the "official" event.
Stay connected and Up-to-Date Doggone It!