For many families, Advent calendars are fun way to countdown the days until Christmas; however, for years in our family, our Advent Calendar has been so much more than morsels of chocolates hidden behind doors. Behind each door in our Advent calendar hides a piece of chocolate and a fun activity to celebrate the season.
With missing knobs, chipped paint and unhinged doors, our old Advent calendar may be looking a little tired now, but it's still very loved for all the joy it brings.
Like in previous years, the activities in our Advent calendar range from simple things like writing Christmas lists or dance party around the Christmas tree. There are also more challenging activities like growing crystals or baking Christmas cookies.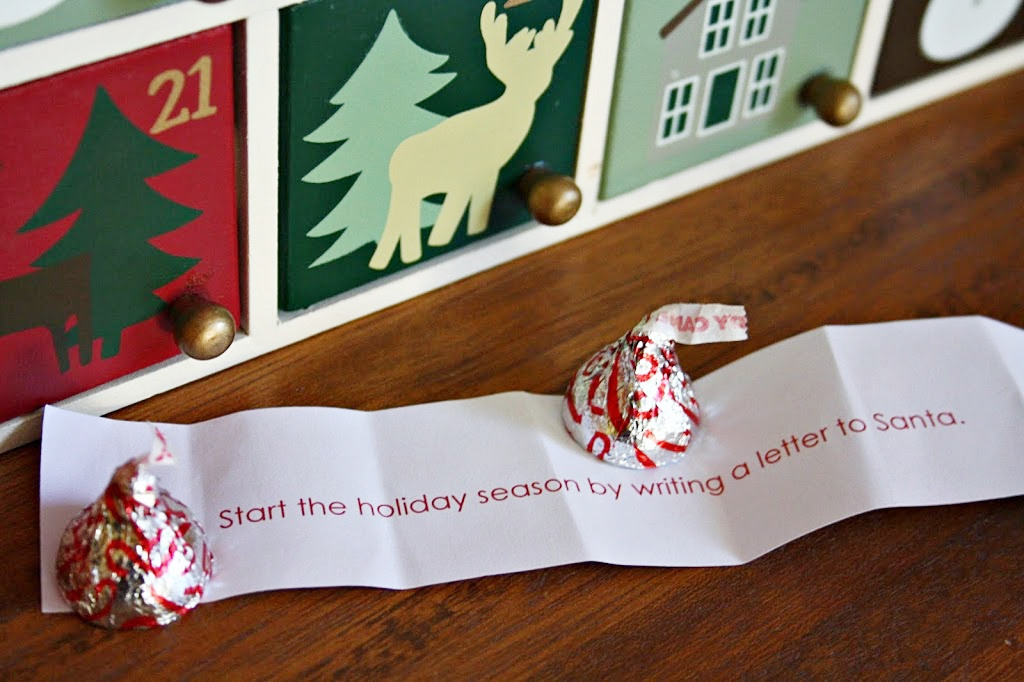 In years past, our Christmas activities also included things such as caroling with friends, but in true 2020 fashion, this year's caroling with friends will happen virtually in a Zoom meeting.
Of course, driving around town to gaze at Christmas lights while sipping hot cocoa is still safe in a Covid world. Thank goodness!
In fact, this year we will be adding the drive-through experience at the Wonderland of Lights to our Advent calendar activities.
From now until December 27, families (up to eight people in one car) can drive through the mile-long, dazzling holiday light display at the Wonderland of Lights located at Hillsborough County Fair Grounds in Dover.
In addition to the mile-long light display, visitors can also enjoy nightly entertainment inside Santa's Village and visit with Santa Claus as well. Check the Wonderland of Lights entertainment schedule for more details. Or, follow the Wonderland of Lights on Facebook.
Tickets for Wonderland of Lights start at $25 one a one car pass. Use coupon code TBBBOGO get two tickets $25 for the price of one. Or, purchase a season pass for $65 for unlimited visits.
For more socially distance Santa fun, have the kids enter the Wonderland of Lights Coloring Contest for a chance to families to win a gift card – First Place wins $100, Second Place $75 or third place $50. Just download a coloring page here and then drop in in Santa's bag at the Wonderland of Lights when you visit.
As my gift to you, I'm giving away a Season Pass to the Wonderland of Lights and Santa Village (valued at $65) for UNLIMITED VISITS for one car every day of the 2020 season! (Now until December 27). Scroll down to enter.
As for the rest of the season, I've compiled some of our favorite seasonal fun activities and a few new ones, too.
Countdown to Christmas: 25 Ways to Celebrate the Season
Start the season off right by writing your Christmas wish lists.
Make snowflakes and drink milkshakes.
Create pipe cleaner candy canes while snacking on candy canes.
Pizza and a movie night!  Chow down on a Christmas pizza while watching a Christmas movie. 
Adopt an Angel Tree child and shop for items on their wish list.
Our yard needs to be merry and bright. Decorate the yard and hang some lights.
No hard hats necessary, just plenty of creative juices for today's fun!  Let's build a gingerbread house and make sugar cone Christmas trees! 
How cool would an indoor snowball fight be?! Sounds like a smashing good time!
Sugar. Butter. Flour. Time to bake Christmas cookies. It's sure to be a sweet time!
Let's rock around the Christmas tree with a Christmas music dance party!
We're just hanging around today. Let's make some Pinterest inspired ornaments for the Christmas tree. 
Oh Hanukah! Oh Hanukah! Light the menorah, play dreidel and dance the horah. 
Sounds like….Four syllables….Christmas Charades!
Visions of sugar plums will be breakdancing in your head after watching the Hip Hop Nutcracker. (Streaming event on 12/13)
Do you want to build a snowman? Build a paper snowman on your bedroom door.
Roll out the blanket for an indoor picnic by the Christmas tree.
'Twas the night before Christmas and all through the house, a family snuggled together to read Christmas stories on their couch.
Santa stop here! Let's make reindeer dust so the reindeer know where to land and have some extra energy to make the long flight back home. 
LET IT SNOW! Grow snow and Borax crystals or make sparkly crystals
Find time today to fold up some paper to create origami ornaments and Christmas fortune tellers for some silly seasonal fun.
Take a drive through the neighborhood to gaze at Christmas lights while sipping hot cocoa.
Find time today to fold up some paper to create origami ornaments and Christmas fortune tellers for some silly seasonal fun.
Santa is calling! Check Mom's email for a personalized video from Santa.
Set out cookies and milk for Santa and carrots for the reindeer.  
Santa is coming to town!  Merry Christmas! xox  
What fun, safe ways will you celebrate the holiday season?
Need more Advent calendar activity ideas? Check out my posts from previous years – 2017, 2016, 2014, 2011.
a Rafflecopter giveaway