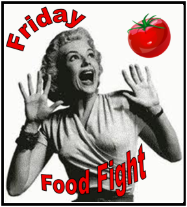 With my decision to lose 40 pound before I turn 40, I've decided to incorporate more meatless dishes into our family menu.   However, this is no easy task since my oldest daughter is a hardcore carnivore.  To keep everyone happy when planning our menu for the week, I plan a couple of meat dishes and a few vegetarian dishes.  But eating the same family favorites over and over is tedious.  My taste buds crave trying new foods.
Last week, while strolling through the freezer section of my supermarket, I spotted Publix's version of veggie burgers.  Memories of eating and enjoying veggie burgers during my vegetarian days B.C. (before children) flooded my mind.   Since I love several of Publix's store brand products, I decided to try the Greenwise Garden Style Veggie Burgers to see how my family would respond to the reasonably priced beefless burgers.
As I guessed, the Greenwise Garden Style Veggie Burgers were the BOMB!  The combination of flavors (mushrooms, carrot, red and green bell peppers) was delicious.
I grilled the burgers under the broiler to give them a little crisp and served them to my family on fresh Kaiser rolls (from the Publix bakery, of course) topped with some lettuce.  I ate mine on a wheat Kaiser, topped with a slice of low fat Provolone cheese, red onions, tomatoes, guacamole, some lettuce and a side of cole slaw.
I enjoyed every bite of my veggie burger and it was better than I remembered.
Now link up and see what If I Could Escape and Gone Bananas are serving for this week's Friday Food Fight.
Powered by Linky Tools
Click here to enter your link and view this Linky Tools list…
*Also submitted at*