My SIL, Kirsten, has been trying to shed some weight, which she cleverly nicknamed Operation Shed a Small Child.  The other day, we were discussing our weight loss progress and how certain foods cause us retain water which makes the numbers on the scale fluctuate.  I mentioned how I only weigh myself once a week, if I remember to weigh myself at all.  I prefer to use my clothes as the tool to measure my success.
However, for the past month, my weight is holding strong at 135, which is still about 10 pounds heavier than I was before my last pregnancy.  The last 10 pounds have been a struggle for me.  But like I said before, I try not to pay attention to the numbers on the scale.  Obviously, I'm losing inches and slimming down because I am fitting into all my old clothes.  Sure, some things are still a bit tight, but I'm getting there.
Oddly, I'm not losing weight it my chest.  I'm not complaining, mind you, but I figured with all the running, exercising and weight loss, I would lose my boobs, but these bad boys are still holding strong.  Could that be why my weight is not dropping on the scale?  They're not that big, but my boobs have been the topic of conversation more than once with my girlfriends frequently commenting and complimenting me on my recent…eh hem…developments.
So, I've lost a few more inches and things seem to be firming and sizing up a bit around here, which means I keep braving my bikini in more public places, like the beach and the YMCA.  I was feeling so confident about my somewhat 6-pack abs that I bought myself a new bikini with a leftover gift card from Christmas.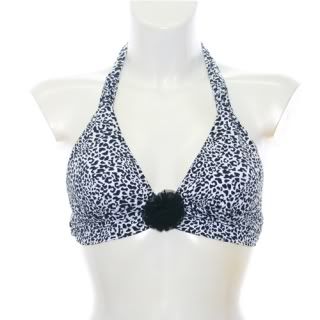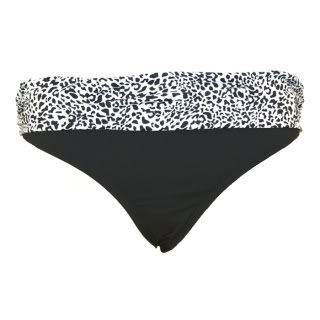 My first public appearance in my new suit was at my friend, Chrissy's pool.   My girlfriends wanted me to model my new swimsuit for them.  So I slipped into the suit but somehow it didn't fit like it did in the store.  The top seemed baggy and I was disappointed although my girlfriends liked it.  Then, Chrissy realized the top was on upside down.  Yeah, it fit much better right side up and my girlfriends liked that look even better.
I joined the Striders last Tuesday for some intervals.  At 5:30 a.m., it was ridiculously hot and humid.  It felt like I was running in a sauna.  I couldn't even get a good pace going to get the strength to do any intervals.  I could barely keep up with the pack.  I attempted 4 miles with short sprints to catch up with crowd.
4 miles
Time 42:37
Ave Pace 10:39
Max Pace 7:18
On Wednesday morning, I joined Tracey at Suncoast Running for 6 miles.  It was another hot and humid morning, but at least there was a breeze for some relief.  I guess the short sprints paid off because my time was two minutes faster this week.
6.2 miles
Time 1:09
Ave Pace 11:08
Max Pace 8:36
I wanted to join the Striders on Thursday morning but my legs were too tired.  I couldn't move.  So I rested on Thursday and Friday.  On Saturday, I had all intentions to join the Striders again at Starkey Trail, but I flaked and overslept.  My body must have thanked me for all the rest, because I ran a hard 7 miles. It was a good run!
7 miles
Time 1:16:13
Ave Pace 10:54
Max Pace 8:37
I rested on Sunday and on Monday, I schlepped around Busch Gardens with the kids instead of running.  This morning, I tried my damndest to get out of bed to join the Striders for intervals again, but after a long day at Busch Gardens, I just couldn't do it and sadly, I flaked again.  However, I did run 4 miles an hour later in my neighborhood and my time was nearly two minutes faster than last Tuesday!
4 miles
Time 40:46
Ave Pace 10:12
Max Pace 7:49
I really like this two minute faster trend.  Now if only my weight would show the some progress.
*Proudly submitted to Stacy Uncorked, because when I blog about my training, it's usually pretty random.*