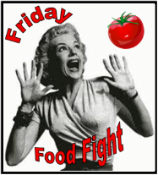 I've expressed my love for all things Italian on this blog many times before so it should come as no surprise that hubby took me for an Italian meal for my birthday.
At Bella's Italian Café, we enjoyed a delicious three course meal starting with Bella's Famous Chopped Salad, a finely chopped chicken breast, crumbled bacon, diced tomatoes, sun-dried tomatoes, red cabbage, gorgonzola, ditalini pasta and romaine all tossed in a dijon vinaigrette.
Although we should have split our entree, we each ordered the Salciccia Al Forno , Italian sausage tossed with penne pasta, mushrooms and ricotta in a creamy tomato sauce, then topped with mozzarella and baked.
Of course, we made sure to leave room for dessert and selected Tiramisu (a classic Italian dessert with layers of lady fingers, zabaglione – Marsala flavored custard, espresso whipped cream and mascarpone topped with whipped cream and warmed chocolate sauce) to top it off.  Much like restaurant's name, our meal was simply beautiful.
Whereas others would be tired of eating Italian food, this past week we've been piling on the cheesy pasta dishes.  Per my request, Iron Chef Allan concocted a baked penne casserole and it was better than I hoped for!  This stringy cheesy layered mess really satisfied my craving.
Iron Chef Allan's Baked Penne
Ingredients
1 Tbsp olive oil
1 onion
5 cloves garlic, minced
2 cartons of Pomi chopped tomatoes
1/4 tsp red pepper flakes
1/4 cup fresh basil , finely chopped
1 tsp dried oregano
Kosher salt
Ground black pepper
1 lb pasta
1 lb shredded part skim mozzarella
3 cups whole milk ricotta
1/4 cup grated parmesean
1 egg
Directions
Prepare penne according to al dente directions on box.
In a saucepan, soften onions in olive oil for about 10 minutes.  Add garlic to onions and cook for about 1 minute.  Add tomatoes, 1 Tbsp salt, 1/2 tsp black pepper, red pepper flakes, basil and oregano.  Simmer for about ten minutes or until warmed through.
In a large bowl, mix ricotta, mozzarella, egg, parmesean, 1/2 tsp salt and black pepper with half the tomato sauce.  Pour mixture into a 9 x 11 baking pan.  Top with remaining sauce, mozzerella and parmesean cheese.  Bake for 30 minutes or until bubbly and golden brown at 350 degrees.
Now link up and see what If I Could Escape and Gone Bananas are serving for this week's Friday Food Fight.

*Also submitted at*