Thanksgiving 2011 will forever be known as The Great Pumpkin Palooza!  Seriously, Iron Chef Allan and I went out of control with the pumpkin treats this year.  With all the pumpkin baking we did yesterday, we went beyond the reasonable amount.  Although I think we surprised ourselves with the yummy results of The Great Pumpkin Palooza from the pumpkin scones for breakfast to the maple pumpkin pie after our Thanksgiving dinner.
What prompted The Great Pumpkin Palooza is my addition to My Baking Addition and my recent discovery of Jamie's wonderful pumpkin list.  I mean, for real! How could we only attempt to bake one of these perfectly delicious pumpkin treats?
So they we were yesterday, Iron Chef Allan and I, madly baking pumpkin goodies while watching the Macy's Day Parade and tossing back a few mimosas.  The kitchen smelled perfect.

One particular pumpkin treat sparked my curiosity over the others: The Pumpkin Ale Cupcake.  Since we love our seasonal craft beer, some Samuel Adams Pumpkin Harvest Ale was
chilling in the fridge.
However, I must have been downing the bubbly a bit too quickly while baking, because I flubbed and omitted the cocoa powder from the recipe.  The results were cupcakes with a more spice cake taste rather than chocolate cake flavor.  But no need to worry, my little pumpkins!  They were still delicious.
So if you prefer a more chocolate cake flavor, then add the cocoa powder. If you want a vanilla spice/pumpkin pie cupcake, then hold the cocoa powder.  Either way, you can't go wrong!
But never mind about the ingredients!  Hopefully, you'll have the right piping tools and your tips didn't fall victim to the garbage disposal so your finished product will look prettier than mine.  Although given the circumstances, I think Iron Chef Allan iced these quite nicely for me. Besides, it's what's on the inside (or in this case, NOT on the inside) that counts.
Pumpkin Ale Cupcakes (from My Baking Addiction)
Ingredients
For the Cupcakes
1 (12-ounce) bottle Pumpkin Ale
1/2 cup milk
1/2 cup vegetable oil
1 tablespoon pure vanilla extract
3 large eggs
3/4 cup sour cream
3/4 cup unsweetened cocoa powder (optional)
2 cups sugar
2 1/2 cups all-purpose flour
1 tablespoon pumpkin pie spice
1 1/2 teaspoons baking soda
For the Buttercream
4 sticks unsalted butter; room temperature
2 teaspoons pure vanilla extract
1 tablespoon pumpkin pie spice
¼ teaspoon fine sea salt
2 pounds confectioners' sugar
6 tablespoons pumpkin ale
Directions
For the Cupcakes
1. Preheat the oven to 350°F. Line muffin tins with paper liners.
2. In the bowl of a stand mixer fitted with the whisk attachment, or in a large bowl with an electric mixer combine the pumpkin ale, milk, vegetable oil, and vanilla. With the mixer on low speed, beat in the eggs, one at a time. Add in sour cream, mix until fully incorporated.
3. In a large mixing bowl, whisk together the cocoa, sugar, flour, pumpkin pie spice and baking soda.
4. Gradually mix the dry ingredients into the wet ingredients until just combined (batter will be thin).
5. Evenly divide batter amongst the prepared muffin wells.
6. Bake 25 minutes, until risen and set in the middle but still soft and tender. Remove pan to wire rack. Cool completely before turning out of the tins.
For the Buttercream
1. Cream the butter in the bowl of an electric or stand mixer. Add the vanilla extract, pumpkin pie spice and salt.
2. Slowly begin adding the confectioners' sugar, mixing well after each addition. After all of the sugar has been added and mixed thoroughly, add in the pumpkin ale and mix until light and fluffy. Beat on high speed for about two minutes. If frosting is too thick, gradually add in a little more pumpkin ale (1 teaspoon at a time) until you reach the desired consistency. Pipe frosting onto cupcakes.  If desired, garnish with festive sprinkles.
Yields  24 cupcakes
Now link up and see what If I Could Escape and Gone Bananas are flinging for this week's Friday Food Fight.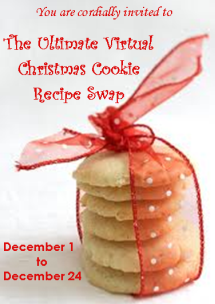 *Also submitted at*