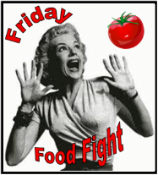 Gung Hay Fat Choy!
Did you know that Chinese New Year is a 15-day long celebration?
That's 15 more reasons to eat Chinese food!
Of course, I didn't cook 15 Chinese dishes, but I did serve my family Chinese Chicken Pot Stickers this week, which are always a huge hit with my family.
The preparation is a bit time consuming (about an hour), but if my whole family eats without complaint, then it's totally worth it.
I've modified the Steamy Kitchen recipe to include ground chicken, because we prefer chicken and we typically don't eat pork.  Also, my local supermarket doesn't carry dumpling skins, so I use wonton wraps, which seem to work fine.  The pleating part gets a bit tricky, though.
Of course using the wonton wrappers, I make way more dumplings than my family could ever eat in one sitting, but they are great leftovers.
One of these days I'll visit an Asian market to buy dumpling skins to make real Chinese Pot Stickers.  But for now, this will have to do.  Like I said already, it works and it's just as tasty too.
(By the way, that's Hot and Sour Soup in the background from our local Chinese take-out restaurant.  I have yet to learn how to make that.)
Chinese Chicken Pot Stickers
Ingredients
1 package of frozen dumpling skins, defrosted overnight in refrigerator or 40 minutes room temp (Do not microwave or set in water.)
1 pound ground chicken
3 stalks green onions, cut into 2 inch sections
1/2 cup canned bamboo shoots, drained and rinsed
1 garlic clove
2 tablespoons soy sauce
1/2 teaspoon kosher salt
1 teaspoon freshly grated ginger
1 tablespoon rice wine (or dry sherry)
2 Tbsp canola oil
¼ cup water
For the slurry
1 tablespoon cornstarch mixed with 1/4 cup water in a small bowl water
Dipping Sauce
1 teaspoon Asian chili sauce
1/4 cup soy sauce
2 teaspoon sesame oil
1/2 teaspoon sugar
1/2 teaspoon rice wine vinegar
Directions
In a food processor, add the chicken, green onions, garlic, ginger and bamboo shoots and pulse several times.  Then, in a large bowl, combine soy sauce, salt, cornstarch, ginger, rice wine.  Add chicken mixture and combine well.
Spoon 1 teaspoon of the filling onto dumpling skin. With your finger, dab a bit of the cornstarch slurry around the edges of the dumpling skin. Fold over and press to secure edges. Make sure edges are sealed tightly. Shape the dumpling so that it has a flat bottom. Cover loosely with plastic wrap so that it doesn't dry out.
When ready to cook, heat a large nonstick pan with canola oil over medium-high heat.  (I use an electric griddle.) When the oil is hot but not smoking, add the dumplings, flat side down to the pan. Let fry for 1 minute until the bottoms are light golden brown.
Pour 1/4 cup of water into the pan and immediately cover with a tight fitting lid. Turn heat to medium and let the dumplings steam for 3 minutes. Open lid and let the remaining liquid cook off about 1 minute. Cut into a dumpling to make sure that the filling is cooked through.
Remove to plate covered with paper towel to drain excess oil and water.
Wipe the pan clean with paper towels (or wash) and repeat with remaining dumplings.
Serve with dipping sauce. (Serves 6-8)
Thanks for joining our weekly Friday Food Fight.  Link up and see what everyone else is flinging this week.  
*Also shared at*