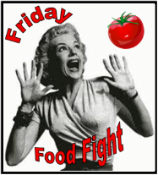 When I uncovered this construction cake on Pinterest, I knew Liam would love it for his birthday.  What two year old wouldn't love a cake with construction vehicles and edible dirt?
I placed my order with our resident Cake Boss, Iron chef Allan and he assembled the cake as outlined by Lauren of Fredellicious. He baked two cakes, one yellow and one chocolate, although our cakes were a Betty Crocker's Butter Recipe Yellow Cake and Devil's Food Cake recipe to save on time.
He then, froze and cut the cakes, following Lauren's slanted stripes cake tutorial.
Then, iced the cakes with his own chocolate icing recipe. (See recipe below.)
And finally, he finished it off with some crushed Oreo cookies and a few construction vehicles.
I love the extra touches he added such as some Oreo dirt in the dump truck and tire trucks along the cake platter.
He even added a small lake.
And just as I suspected, Little Lion Man loved it.
Iron Chef Allan's Chocolate Icing
Ingredients
½ cup (1 stick) unsalted butter, softened
2/3 cup Hershey's Cocoa
3 cups powdered sugar
2Tbsp coffee
2 tsp vanilla
¼ tsp salt
1 tsp vanilla extract
Directions
Using a handheld mixer, add butter, salt, cocoa and sugar to a medium-sized bowl and mix until well combined.  Stir in vanilla and coffee.  If additional liquid is needed, add small amount of additional coffee until icing shows desired consistency.
Thanks for joining our weekly Friday Food Fight! Can't wait to see what everyone is flinging this week!
*Also submitted at*