With this allergy asthma thing, I've been really struggling with the running.  Last Thursday, I met some running friends (the two Jennifers) for 4 miles.  Since my breathing has been so labored due to my asthma, I would experience a lot of side stitches and cramping which meant more walking than I would like.  It wasn't the best 4 miles, but at least I did it.
4.25 miles
Time 44:51
Ave Pace 10:34
Max Pace 8:19
Being still worn out from this allergy/asthma thing, I didn't run on Friday.  Later that evening, my family and I celebrated my friend Kelly K's 40th birthday. Although life keeps everyone busy these days and we see very little of each other, it was so great to see everyone there for Kelly's birthday.
Look carefully at this photo.  Notice I only have one leg?  I'm Run DMT and I'm rocking one leg, bro.  (That's a SNL Amy Poehler reference.)
*Photo credit to Kelly Noel*
Saturday, I ran/walked the Color Me Rad 5K with my two daughters. With my asthma acting up, I didn't take any chances and we all wore face masks and bandanas.  Here's a before and after shot, but I'll have a full race report tomorrow.
*Photo credit to Caroline*
After Color Me Rad, Allan and I attended the Margarita Festival, another fun event that deserves its own post.  In the meantime, here's a sneak peek of the fun.  Notice the sunglasses on my head are the Color Me Rad shades.  They matched the margaritas PERFECTLY!  What you don't notice is that I'm also still sporting some of the color too.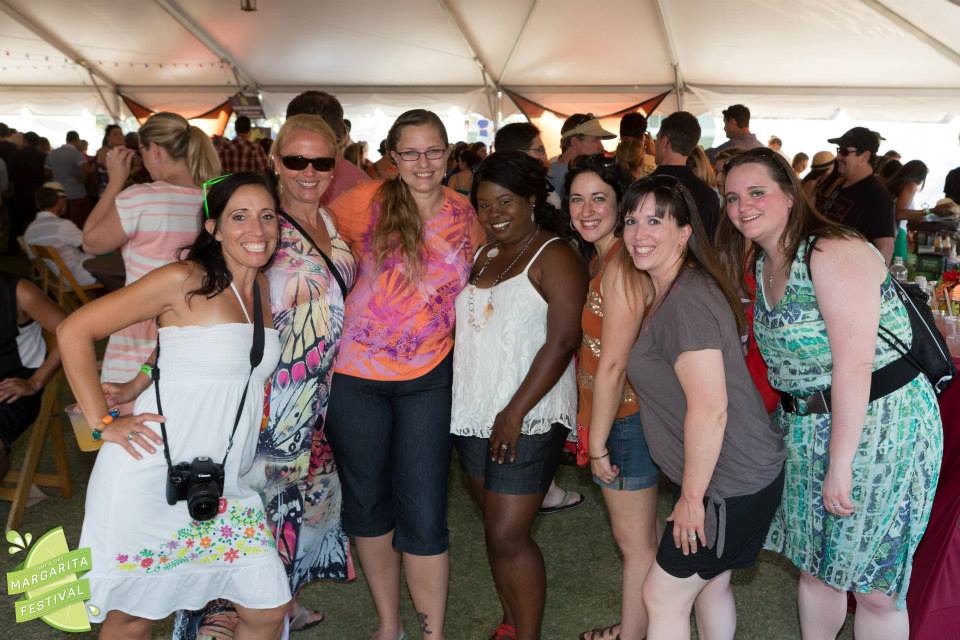 The weekend was jam-packed full of fun with our friends with a cook-out and pool party at Chrissy's house the next day.  I did some strength training, pushups and situps at home before we went to Chrissy's house.  Again, I loved how we all put our crazy lives on pause for a moment to enjoy each other's company.  I wish we could get together more often!  I can't believe how big our kids are getting, too!
I miss my friends!  I can't wait for more days like these this summer!
Monday morning, I joined my Suncoast Striders family for our annual Memorial Day run.  This year, I wore my red, white and blue tutu that I made for last year's Lutz Independence Day Run and I registered for Plant Based Runner's Virtual Memorial Day 10K Run.
Chrissy ran with me for part of the distance, but after the drinking fest pool party at her house the night before, she wasn't in the best shape to run.  Although, I didn't have much to drink, my breathing made it difficult for me to run again.
6.2 miles
Time 1:08
Ave Pace 10:49
Max Pace 7:28
After the run, I enjoyed catching up with my Strider family that I haven't seen since training for my marathons.
My medal for the Memorial Day Virtual Run arrived today.  How cool is this?!  But I truly loved having the opportunity to give back and honor our service men and women.
With this virtual race, I've already completed 13 races out of 13 in 2013 challenge and we're only in May.  Isn't that incredible?!  That's 136.32 miles in races!
And speaking of miles, I finally completed the Joggermom Marathon with a total of 32.8 miles in May.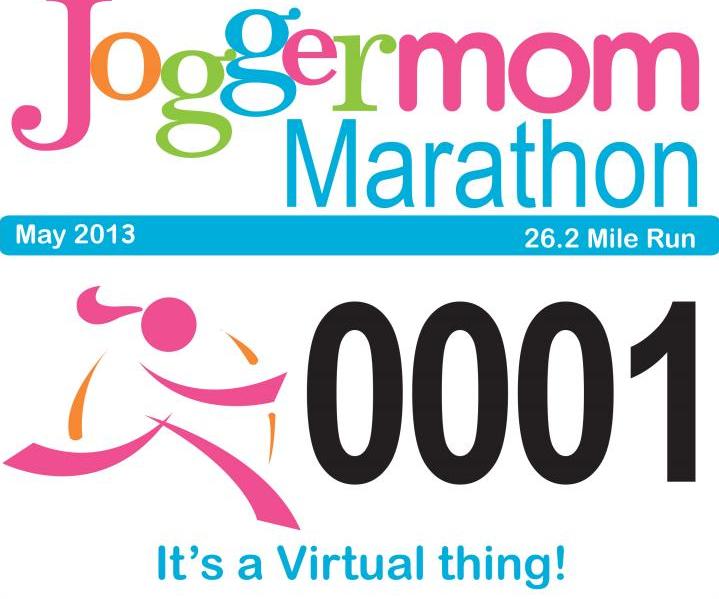 In other challenges, the Juneathon begins in a few days.  Every year I sign up and every year I fail miserably because I don't blog about my running every day.  I do like the whole accountability factor, though.  Let's see how I do this year.  Hopefully, my asthma will improve so I can run more.
Since I can barely breathe, I haven't done sprints in a couple of weeks.  Therefore, I have no speedwork to share.  Darn.
There's only five days left of school and then, I'll have to figure out this whole training thing while the big kids are home.  I haven't been on my bike in ages and I really need to find time for swimming.  I also have Rap River Run 5K on June 8. I'm not really sure how I will do since I can hardly breathe these days.
While on the subject on the Rap River Run,  Allana and I were a featured photo in the banner slideshow.  Since the girls and I just ran the Color Me Rad, I didn't register them for Rap River.  Seeing this photo made me kind of sad that they would be missing it.  Maybe I'll sign them up for the adventure run.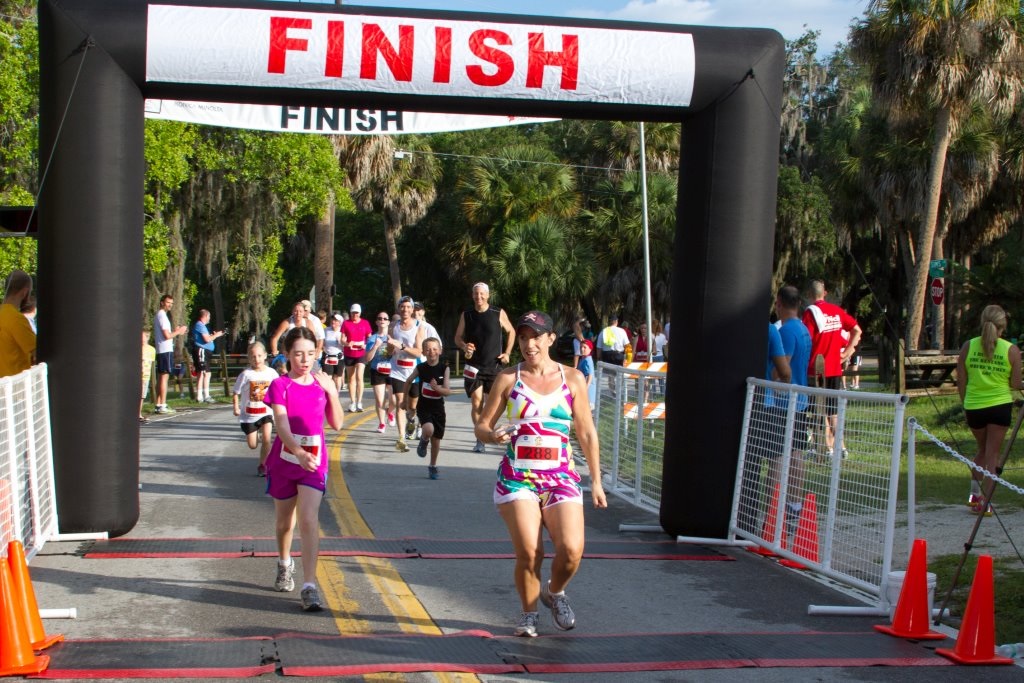 That's my running (or lack of) this week.  How is your training and running these days?  How do you plan to train with the kids home for summer?
*Also submitted at*