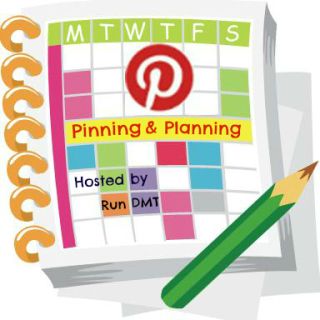 Last week, Allan and I attended a tasting event at Little Greek and it was delicious!  I'll have a full photo recap of the event, but if you can't wait to see it and sample the food yourself, then take advantage of the awesome anniversary deal Little Greek is offering to celebrate its 9th Anniversary.
During the week June 9-15, guests at Little Greek can choose either a gyro or chicken pita combo served with Little Greek's unique hand-cut fries and a drink for for $6.99.
It's another tasty but busy week in the Run DMT household starting on Tuesday with the Dunedin DishCrawl.  Allan and I will be attending the Dunedin DishCrawl and we are thrilled to experience culinary adventure in one of our favorite places with top rated restaurants all within walking distance.  If you would like to join Allan and me in this appetizing adventure, register here for the Dunedin DishCrawl.  Use the code rundmt for $5 off.  For other upcoming delicious strolls, visit Dishcrawl.com/tampa.
Next Sunday, we will celebrate Father's Day with my dad at the Carmel Café for a special brunch full of savory entrees and family favorites.  My dad has never been to the Carmel Café and he is in for such a treat!
Joining the popular line-up of Carmel Café brunch specialties on Father's Day will be a new dish, Steak & Eggs Benedict and traditional brunch items such as a citrus-kissed French Toast L'Orange served with warm maple syrup, powdered sugar and bacon.  Other Carmel Café' specialty items include a crave-worthy Crab Cake Benedict featuring basque crab cakes served on an English muffin with poached eggs, kalamata olives and hollandaise sauce.
In addition to enjoying a fun family celebration and great food, all fathers will be presented with a $10 gift card that can be used on a future visit at any Carmel Café & Wine Bar location.  Reservations are now available at all locations. For more information, visit www.carmelcafe.com.
As you can see, we will be eating well but I will stay clear of the carbs!  Promise!  As for the rest of the week, you may notice mashed cauliflower on the menu a few times.  Since giving up carbs and starches such as rice and couscous, I need a replacement side dish with something that fools my stomach and brain into thinking I'm eating carbs.  Mashed cauliflower is the magical side dish that tricks my stomach and leaves me feeling full.  Plus, it's delicious!
Here's our menu for the week.
S – Sunset picnic on the beach
M – Skinnytaste's Quinoa and Spinach Patties with Mashed Cauliflower
W – Ground Turkey Tacos (with Bibb Lettuce instead of taco shells)
Th – Chicken and White Bean Stuffed Poblano Peppers with Mashed Cauliflower
F – Pizza
What are you pinning and planning? What's on your dinner menu this week?