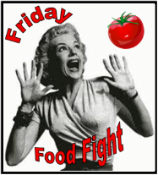 I've included Ground Turkey Tacos a few times in my weekly Sunday menu planning feature, Pinning and Planning , but after making my tacos this week, it dawned on me that I should share my taco recipe.  See, I don't make your typical taco kit tacos.
For most families, tacos are a quick family favorite, kid-approved dinner, but most people use taco seasoning packets located in the ethnic aisle of a supermarket.  Just to be clear, you're not saving any time or your health using packaged seasonings.  If you're using a package to make your tacos, you need to stop that immediately and here's why.  Below are the ingredients for the top two taco seasonings.
El Paso  – "Maltodextrin, salt, chili pepper, onion powder, spice, monosodium glutamate, corn starch, yellow corn flour, partially hydrogenated soybean oil, silicon dioxide (anticaking agent), natural flavor, ethoxyquin (preservative)"
Oretega – Yellow Corn Flour, Salt, Maltodextrin, Paprika, Spices, Modified Corn Starch, Sugar, Garlic Powder, Citric Acid, Autolyzed Yeast Extract, Natural Flavor, Caramel Color (sulfites).
In case you weren't aware, Autolyzed Yeast Extract is code for MSG.
As for taco shells, my favorite are the Garden of Eatin' Yellow Corn Taco Shells.  They typically cost about a
dollar more than the popular taco shell brands, however, they do not contain any hydrogenated oil.  Plus, they have a deliciously strong, real, rich corn taste, which should come as no surprise when you read the ingredients.
"Organic stoneground yellow corn masa flour, expeller pressed high oleic safflower and/or sunflower oil."
Now, promise me that you will start making healthier tacos by following my recipe.  If you can't find healthy taco shells, that's all right.  At least with these MSG-free turkey tacos, you're moving in the right direction.
Ground Turkey Tacos
Ingredients 
2 Tbsp olive oil
1 lb lean ground turkey
2 garlic cloves, minced
½ onion (Spanish, red or white), chopped
1 Tbsp chili powder
2 tsp ground cumin
2 tsp ground coriander
1 tsp salt
½ tsp ground black pepper
1 cup Pomi chopped tomatoes
Garden of Eatin' Yellow Corn Taco Shells
For toppings 
Romaine lettuce, shredded
Vine ripe tomatoes, diced
Reduced fat cheddar cheese
Reduced fat sour cream
Lindsay's Natural Sliced Ripe Black Olives
Directions
On a low to medium setting, heat olive oil in a large skillet.  Add onion and sauté until soft, about 5 minutes.  Add garlic and sauté for about a minute.
Add ground turkey and cook for about 5 minutes, stirring and breaking it up until white.  Add spices, salt and pepper and stir for about a minute.  Add tomatoes.
Prepare tacos are directed on box.
Serve the meat and  all the toppings family-style in bowls for everyone to make their own tacos.
Denise Mestanza-Taylor+