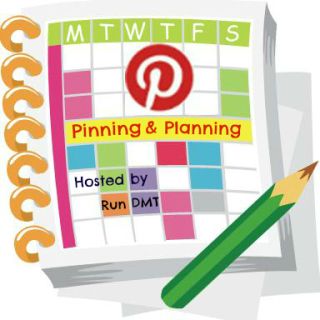 Last week, the family and I escaped to Captiva for a few days.  Like many of our visits to the island, our trip was full of relaxing each days and great food.  I always eat a ton of fish in Captiva and this trip was no exception.  The seafood on the island is always fresh, like straight from the boat to your plate fresh.  This trip, I ate gobs of grouper and piles of seared scallops.
Now, that we're back to reality in cow country, I am craving Captiva-style fish and to my luck, scallops are on sale this week at Publix.  I was surprised to learn how healthy scallops are!  Like most seafood, scallops are high in protein, selenium, Vitamin B-12, iron and Omega-3.  Healthy or not, I'm the only one in the house that will eat them, so I'll save a bit more money by only purchasing a half pound.  The rest of the clan can eat chicken while I'm slurping up good for me scallops.  YUM!
And speaking of slurping up good food, my friend, Isabel Foodie, hosts a weekly #SundaySupper event.  Join Isabel and her team every Sunday at 7pm EST and get recipes, tips and inspiration from talented contributors.  This Sunday (today), they will be sharing Dessert in Jars Summer Tour, delicious dessert events happening all around the country with one stop here at Datz in Tampa on August 5th!
But the Dessert in Jars isn't the only special treat being served for this week's #SundaySupper.  Join them tonight as one lucky person will win tickets to the Food and Wine Conference and a two night stay during the conference at the beautiful Rosen Shingle Creek.   Everyone that joins the chat will be entered to win.
And you'll want to be at the Food and Wine Conference, because I'll be there.  Have you seen the delicious schedule at this conference?  It's one not to miss!
Today will be a busy Sunday for me.  I will be at a friend's twins baby shower and then involved with the #SundaySupper event, so Iron Chef Allan and the kids will have to sort out dinner.  Here's the dinner menu for the rest of the week.
M – Skinnytaste's Quinoa and Spinach Patties with Mashed Cauliflower
T – Chile-Crusted Scallops with Cucumber Salad
W – Mediterranean Spinach Chicken Burgers with Roasted Red Peppers
Th – Cilantro Baked Tilapia with Quinoa Spanish Rice
F – Pizza
S- Sunset picnic on the beach
S – Best Damn Blogging Event
What are you pinning and planning? What's on your dinner menu this week?