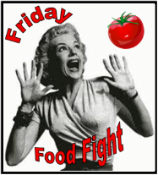 Nothing says Fourth of July like American flags flying high, platters full of red white and blue foods with matching home décor and piles of charred meats hot off the grill.  Since grilled meats need side dishes, potato salad (the king of all comfort foods) plays the perfect companion to any hot dog, next to the bun, of course.
This Fourth of July, I made a traditional American potato salad with Potato Inspiration's Celebration Blend (a mix of purple, red and honey gold potatoes), which I found at my local supermarket.
The results were very colorful and delicious!
Patriotic Potato Salad
Cuisine:
salad, side dish
Prep time:
Cook time:
Total time:
A traditional classic American potato salad made with red, white and purple potatoes for a colorful twist for the Fourth of July.
Ingredients
2 bags of Potato Inspiration Celebration Blend (about 5 pounds)
3 hard-boiled eggs, diced
1 celery stalk, diced
½ cup red onion, diced
¼ cup flat parsley, minced (optional)
¾ cup canola oil mayo
2 Tbsp red wine vinegar
1 Tbsp Guldens spicy brown mustard
Salt and ground black pepper to taste
Instructions
Boil potatoes in salted water until tender. Drain.
Cut potatoes into quarters; toss into large bowl.
Add eggs, celery, onion, parsley, vinegar and mustard; mix until well combined. Add salt and pepper to taste.
Cover and chill for at least an hour before serving.
Thanks for joining our weekly Friday Food Fight! Can't wait to see what everyone is flinging this week! 
*Also submitted at*