Disclaimer: I participated in a Mom It Forward Blogger Network National Frozen & Refrigerated Foods Association campaign. I have been compensated for creating a recipe blog post featuring a minimum of two refrigerated dairy items.  The opinions and recipe shared are my own.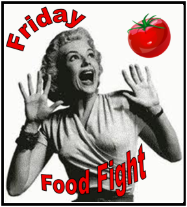 Visit any supermarket and you will find delicious goodness in the refrigerated foods located in the dairy aisles.  These real, fresh farm-grown ingredients can be customized to fit within a well-balanced lifestyle.  Not only are these wholesome ingredients nutritious, they taste delicious and leave everyone at mealtime feeling satisfied.
With a variety of foods and beverages, the refrigerated dairy aisle is home to endless mealtime possibilities. From using Greek Yogurt for a soup or creating a minty cookie with coffee creamer, the refrigerated dairy aisle is a destination for culinary inspiration.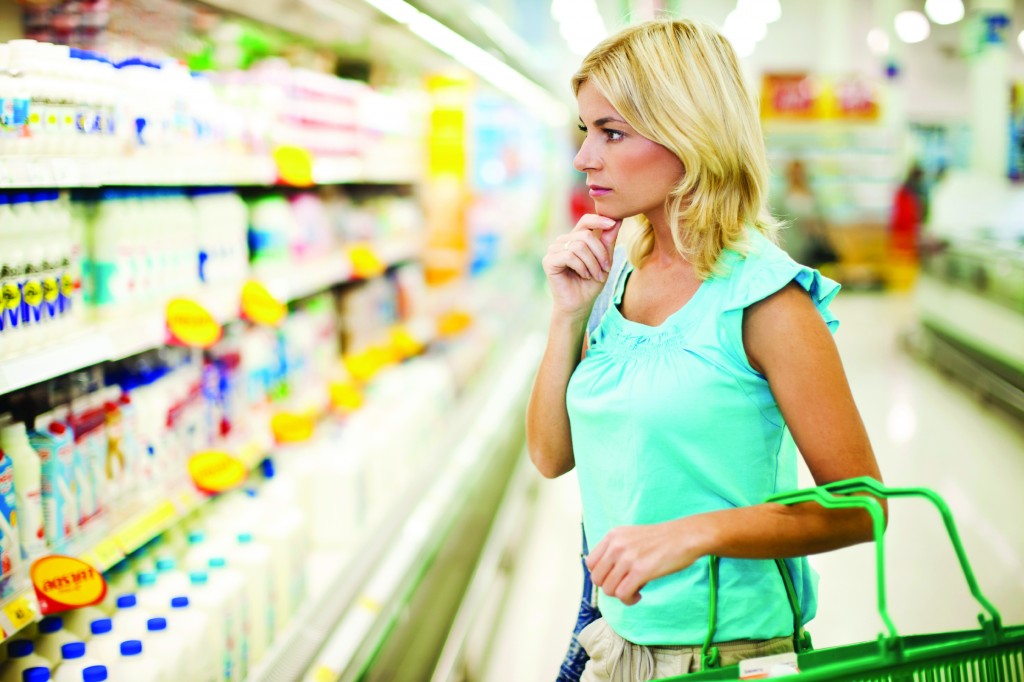 The refrigerated dairy aisle is where many of us go to find the staple foods we count on every day such as eggs and milk, but there is more to this aisle than meets the eye. While they may be grouped together because they need to be in a cool place, if you look closely you'll see there's a creative, fun side to these foods that's beyond cool and waiting to be unleashed.
This holiday, unleash a new tradition.  My husband (Iron Chef Allan) and I unleashed a new Christmas tradition by introducing a new dessert to our children that included a few organic farm fresh ingredients: eggs, butter, cream, milk and pure maple syrup.  For my British-born husband, Steamed Pudding and Custard is an old custom and classic British dessert. ("Pudding" is a generic term used by Brits for dessert.)  To create this classic British dessert, we found our way to the dairy aisle to create this special treat.
Though the dessert can be somewhat time-consuming to make, it's simple enough and foolproof.   As with most baking recipes, you have to combine the dry ingredients and the wet ingredients.  However, as the name suggests, no baking is required.
Once combined, add it all to a greased bowl with maple syrup and seal it with foil.  Then, seated in a pot of water, the stove top safe bowl is bowl for approximately two hours.
Once finished, immediately turnover the bowl to release a perfectly rounded sponge cake.
This classic British dessert is so simple and the results are simply divine.  Once cooled, slice it and serve steamed pudding with a side of custard or serve the slice drowning in a bowl full of custard.
The custard can be a bit more complicated, however, as long as you watch the temperature and not overheat it to curdle the eggs, the custard will turn out delicious.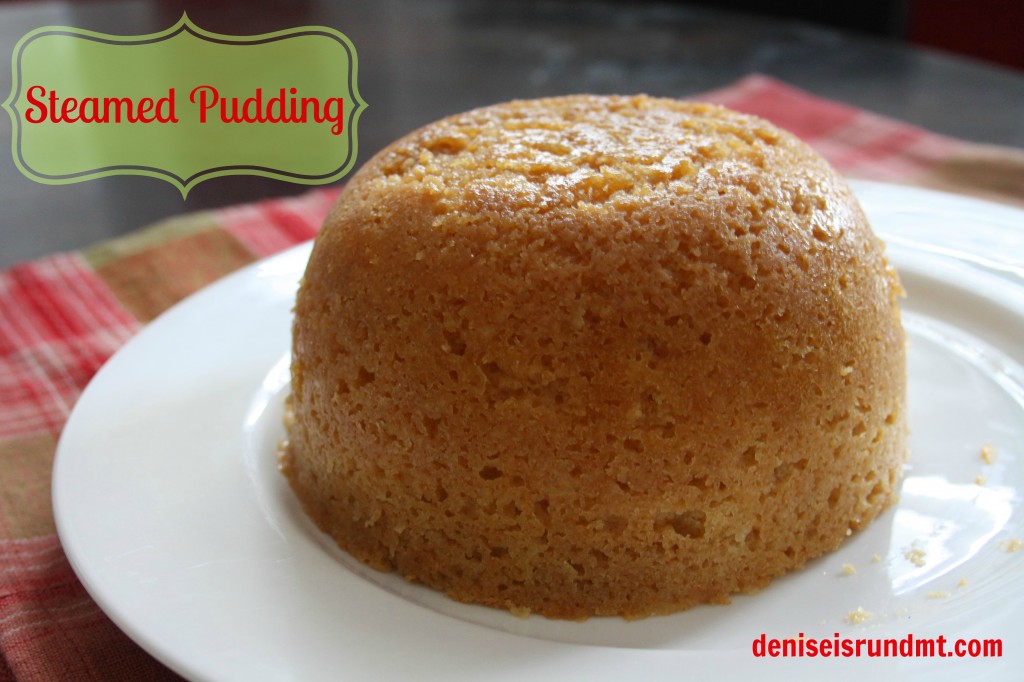 Steamed Pudding
Prep time:
Cook time:
Total time:
A simple, classic British pudding (dessert) perfect for the holidays.
Ingredients
½ cup maple syrup
1 ½ cup cups flour
1 scant tsp salt
1 scant Tbsp baking powder
½ sugar
½ butter cup, room temperature
1 egg
½ cup milk
Instructions
Grease a 2-quart bowl with butter. Add maple syrup
Combine dry ingredients. Add butter and mix well with wooden spoon, until mixture resembles coarse bread crumbs.
Beat egg. Make a well in dry ingredients and add egg and milk to flour mixture. Mix until well combined but do not over mix.
Add mixture to maple syrup prepared bowl. Cover with aluminum foil; fold in half for an extra layer of foil. Seal bowl tightly with foil.
Place bowl in large pot (5 quarts or larger) on the stovetop. Fill pot with water until the water reaches a half-way mark on bowl. Bring to boil; reduce to simmer and cover pot. Cook for two hours. Check pot periodically. Do not let water to run dry and maintain a light simmer. Add water when needed.
After two hours, remove bowl from pot. Immediately, flip bowl upside to remove cake from bowl; allow cake to cool on a plate.
Classic Vanilla Custard
Prep time:
Cook time:
Total time:
A classic warm vanilla custard to accompany many cakes
Ingredients
1 cup milk
1 cup cream
4 egg yolks
⅓ cup sugar
2 tsp vanilla extract
Instructions
In a small saucepan, combine milk and cream. Slowly heat until liquid steams (approximately 170 degrees.) Do not boil! Set aside.
In a mixing bowl, combine egg yolks and sugar. Beat until lightened.
Temper egg yolks. Take ⅓ cup of milk mixture and slowly add to egg mixture while whisking rapidly. Continue adding milk mixture a third at a time. Once all added, pour mixture back into saucepan. Add vanilla.
Slowly return mixture back to 170 degrees. Maintain temperature for a few minutes until mixture is slightly thickened. Serve.
For additional culinary inspiration, find some new holiday meal suggestions at
EasyHomeMeals.com
.   With this great resource, search by your favorite brand, meal, ingredient or number of servings for new recipes to serve your family and friends.  Additional recipes can be found on
Pinterest.com/easyhomemeals
 and on 
Facebook
.