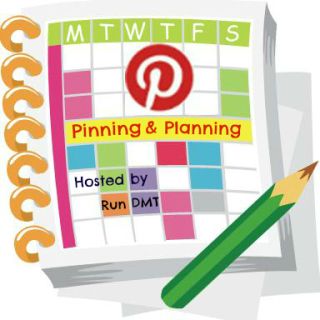 We're into our third week of our Advent calendar, which offers Christmas activities that immerse my entire family into spirit of the season.  For the Advent calendar, I plan fun Christmas activities for each day of the month leading up to Christmas.  The simple relatively inexpensive activities include things such as making "candy cane pipe cleaner ornament while snacking on candy canes".
For Meatless Monday, I've planned an indoor Christmas picnic, which my children love. The whole family sits on a blanket while we eat sandwiches near the Christmas tree.  Then on Friday, we'll have a Christmas tea, another of my kids' favorite Christmas pastimes.  My girls love getting dressed up in fancy clothes to nibble on finger sandwiches.
Since I will be out a few nights this week, much of the Advent calendar and dinner will be simple for Allan and the kids.  Today, we're off to Jump with Santa at Airheads and then tonight, the girls and I will be "Caroling for Cans" with their Girl Scout troop, so we'll grab a bite on the way to caroling.  Kids eat free at Evos, which will probably be where we stop to eat.
Last night, we stopped for dinner at Whole Foods in between Christmas shopping.  The food there is fabulous and tastes very similar to how we cook at home.  I love the variety of cuisines and how there is something for everything on the buffet line.  Plus, the food is always fresh and made with wholesome ingredients.  While dining in the café, I spotted this sign which sums up my weekly pinning and planning dinner menu perfectly.
As part of a GoGo squeeZ #GoGoplayfully campaign, my sister and I will be attending a private Rockettes kick class on Tuesday evening. After the class, we'll attend the Radio City Christmas Spectacular at the Straz.  In between high kicks and The Rockettes we'll grab a bite to eat nearby in downtown Tampa.
Allan and I celebrate our 14th anniversary and we're planning to have dinner out for the occasion, but we haven't decided where to go just yet.  Also this week, my girlfriends and I are getting together for an annual ornament exchange.
Yes, Christmas is hitting new heights with another busy Christmas-filled fun week!  Here's our dinner menu looks for the week.
S – Dinner at Evos after Airheads
Meatless Monday – Christmas picnic with a variety of vegetarian sandwiched including Grilled Portabella Burgers, Roasted Veggie Hoagies, French Onion Soup Sandwiches
T – Kick Class with The Rockettes followed by dinner and a show
W – Anniversary Dinner
Th – Pasta and Grilled Chicken Sausage
F – Christmas Tea menu: Peppermint Tea served with Cucumber & Cream Sandwiches, Holiday Cheese & Crackers, Hummus & Veggies and a variety of Christmas cookies
How juggling meals between all the Christmas hustle and bustle?  What's on your dinner menu this week?   What are you pinning and planning?