Disclaimer:  Run DMT's Mother Runner Fitness Holiday Gift Guide is sponsored by FitFluential LLC on behalf of Koss.   I received compensation as well as headphones for my honest review. 
The following fitness gift guide post also includes products from Feetures!, Mino, Lorna
Jane (in part with Sweat Approach), YumEarth, Dollar Shave Club and The Walking Company which I received in exchange for my honest review.  The opinions shared here are my own.
There's only week left until Christmas!
Are you ready?
If you still need a few gift ideas, I have some of my favorite must-haves which would make perfect gifts for that special fit female in your life.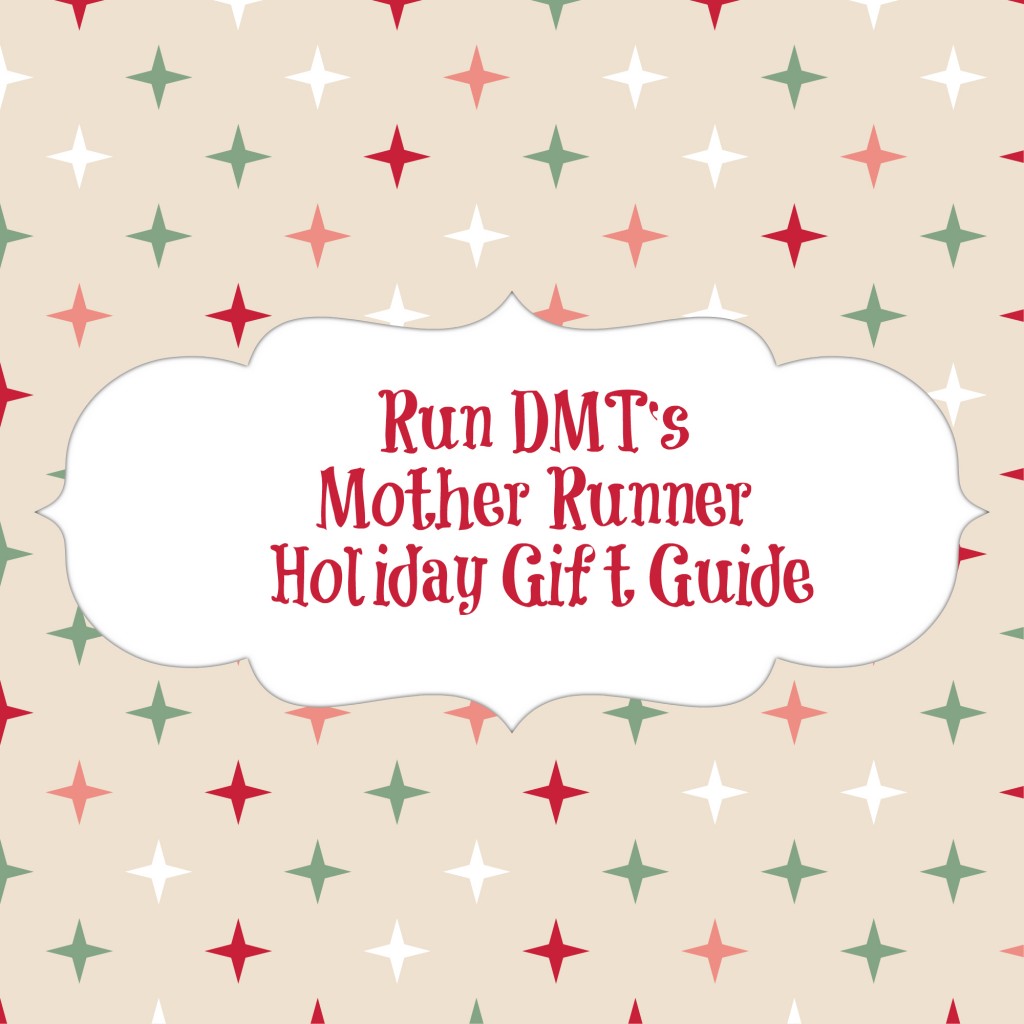 Koss Headphones
I shared a review earlier this year about how much I loved the design of Koss headphones.  Six months later, I still really love them.  The Koss fitbuds and fitclips come in a variety of fun colors are perfect for petite female ears and the sound quality is superb.  These reasonably priced earbuds and over-the-ear clips retail for approximately as low as $14.99 and can be found online at Koss and can also be purchased at Amazon, Best Buy, Walgreens, WalMart and Kmart.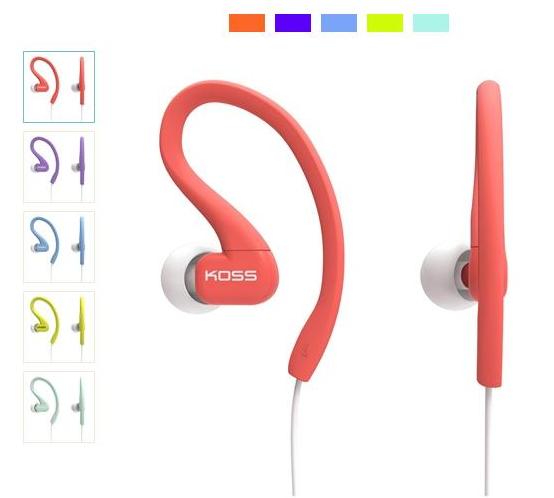 Feetures! Socks
I have had an on-going love affair with Feetures! socks since I started running.  Theses fit like a glove socks fit like a glove never rub or cause blisters and come in a variety of colors and weight, depending on the thickness you prefer.  I prefer the Ultra Light Cushion in bright, fun girlie colors.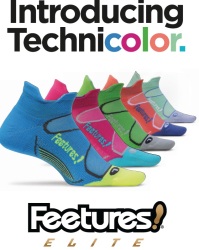 I also love, love, love the plantar fasciitis sleeves.  If you have troublesome heels like me, these Feetures! compressoion sleeves are a miracle worker.  Stuff these sleeves in your favorite runner's stocking and he/she will be yours for life.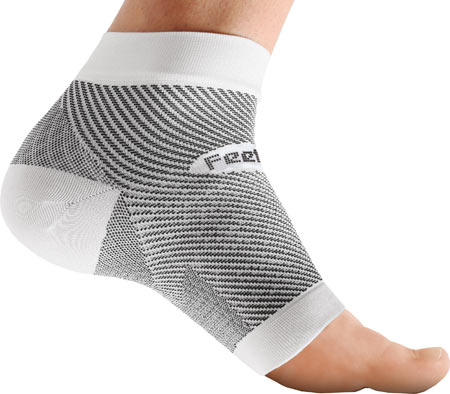 Mino    
Runners wear watches to gauge our pace and clock distances, but we often fail to watch the miles on running shoes.  Based on the runner rule of thumb for replacing shoes, tends to fall around 6 months or 300-500 miles depending on the runner.  However, Mino now offers a worry-free way to track the miles on running shoes.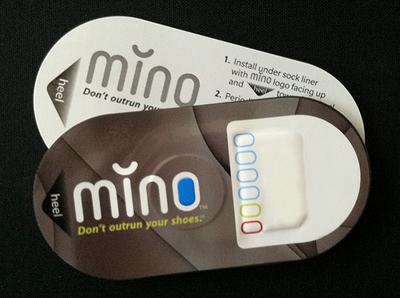 This thin device (only 2mm) sits sandwiched between the shoe heel and the shoe lining and counts the compressions rather than miles because each runner is different and wears through shoes at a different pace.   The LED lights display when it's time to replace your running shoes.
Mino is a shoe-in for any runner!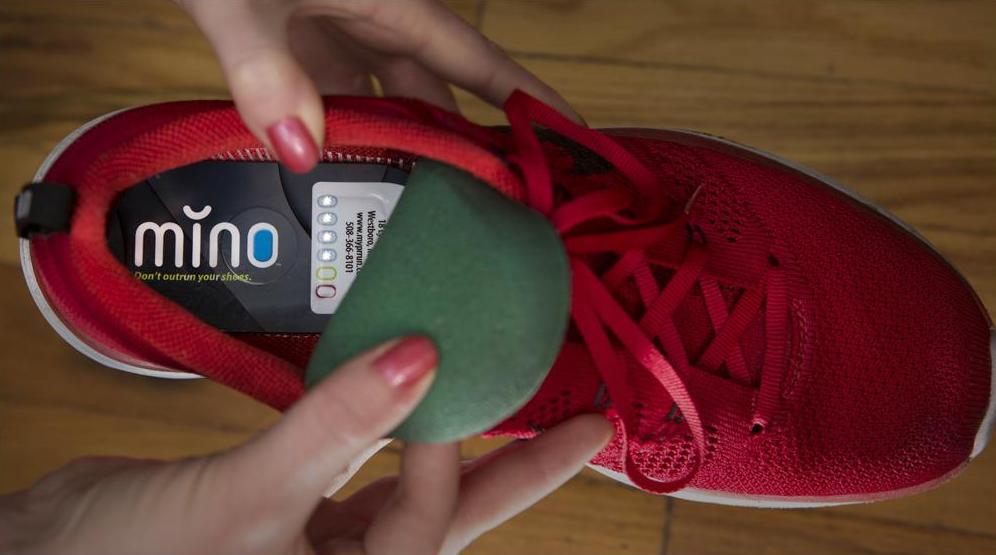 YumEarth Organic Gummy Bears
Made with natural fruit juices and natural colors, these little snack packs of YumEarth Organic Gummy Bears are perfect for marathon training.  The little snack pouch fits perfectly in an fuel belt or a small pocket in your shorts.  They gummy bears are small, easy to chew and won't choke you while you run.  I prefer these gummy bears over any performance chews.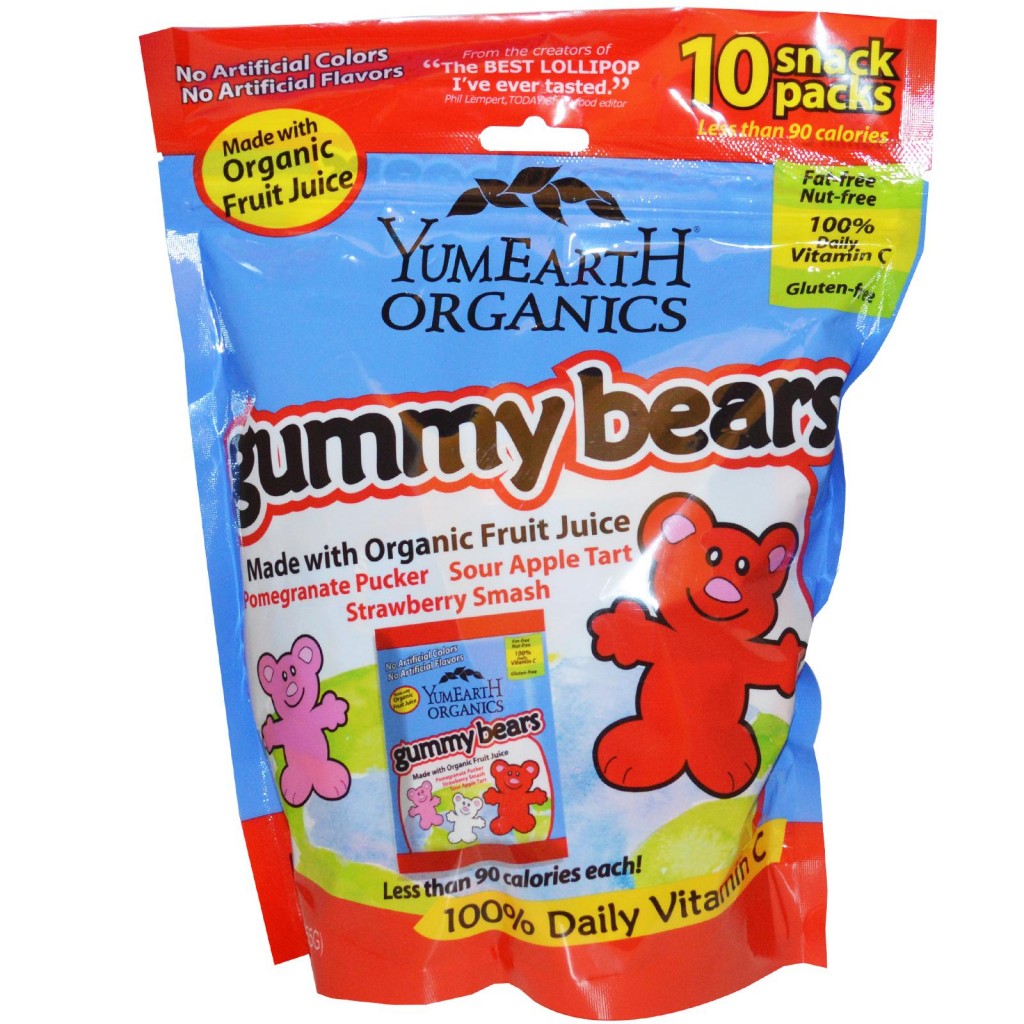 Lorna Jane Fitness Apparel
I must confess.  I am a stunner because I like to look stylish while I run.  Comfort is key but I need to look good while being comfortable.  Lorna Jane offers cute, comfortable sports bras and running shorts that fit true to size.   I especially like the built-in cups in the sports bras that prevent headlights inspiring other while you perspire.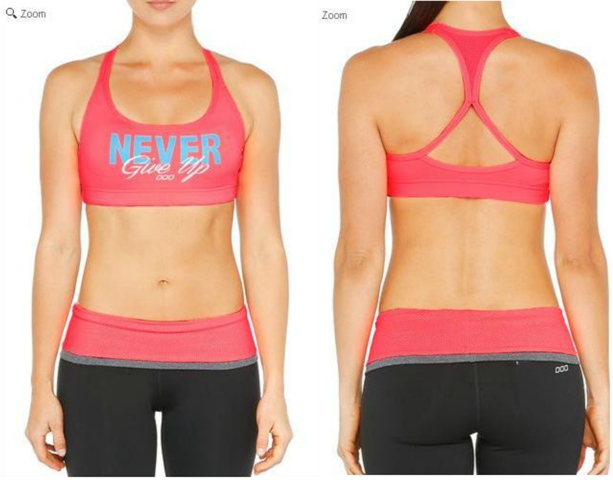 ABEO Boots
Even though I live in my flip-flops most of my days here in Florida, occasionally the weather cools and my troublesome feet and tootsies will need to keep warm this winter.  Thankfully, The Walking Company offers a wonderful selection of supportive boots in a variety of comfort, color and styles.
The ABEO Black Honest Neutral boots offered my feet support and comfort just in time for our first Florida cold snap.  Plus, the boots look fabulous with jeans.
My ABEO boots warm my heart and my feet.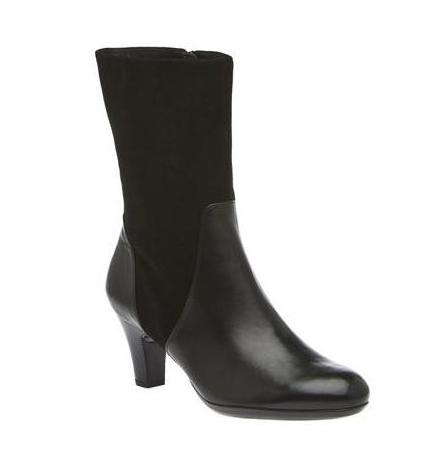 Dollar Shave Club
This recommendation may seem a little out of place since it is not fitness related, but it's still a great gift idea.  You've probably seen the bizarre ads on television and like me, wondered, "How good could it be?  What's the catch?"
Since I prefer men's razors over women's razors, I requested to review their products and in return, I received the $6 a month blades from the Dollar Shave Club.  The quality is very similar to a Gillette Mach 3 and the ergonomic handle design of the $6 razor didn't slip in the shower.  For $6 a month, you receive four replacement blades, which is far cheaper than the name brand sold in stores.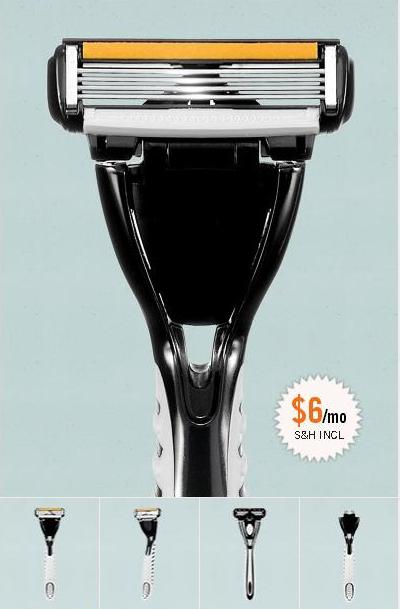 Dollar Shave Club: now that is such a sharp idea!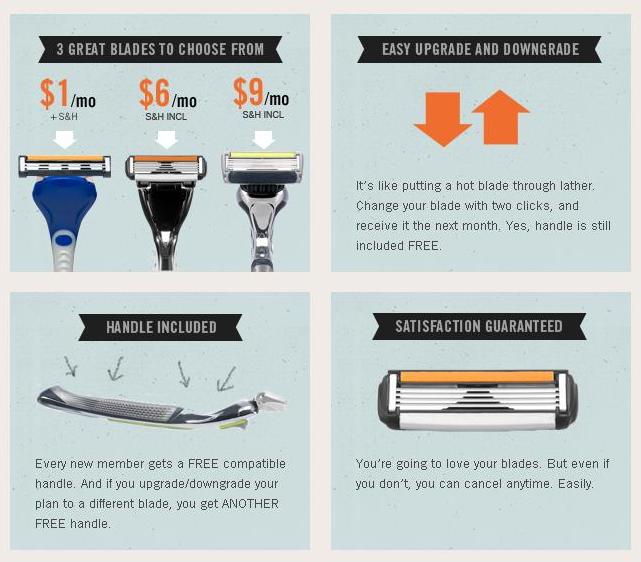 What's on your running Christmas wish list?