The people that produced the fabulous Tampa Bay Margarita Festival and the Summer of Rum Fest are now showing Tampa how to fest for spring break with their first ever, Spring Beer Fling.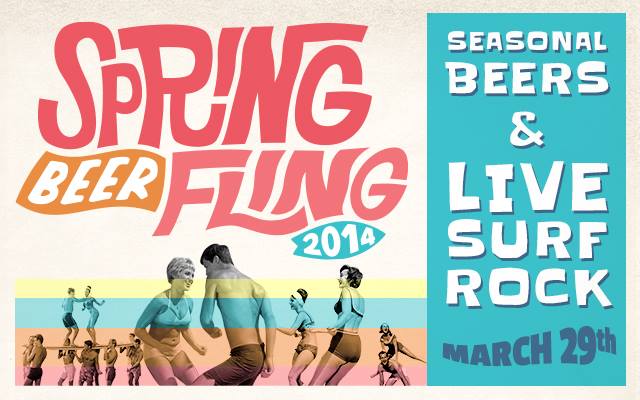 On Saturday, March 29 from 1:00 pm to 11:00 pm Curtis Hixon Waterfront Park will transform into a nostalgic retro surf rock experience with seasonal Samuel Adams beers, cider and drinks. Since my husband (Iron Chef Allan of The Pinched Pint Glass) loves Samuel Adams beer, this sounded like the perfect event for us to attend. Besides, who doesn't love a retro surf theme?
As with the Margarita Fest and the Rum Fest, there are two ways to fest.
General Admission gives you access to the Spring Bring Fling with all day re-entry privileges and enjoy the all day live bands.  Once inside, enjoy the other entertainment, games, and activities. Specialty and seasonal full pour beers start at only $5.
VIP Fling Experience includes a custom collectible Spring Beer Fling Pint Glass and is the best way to enjoy the Spring Beer Fling with access to the VIP Retro Lounge where you will enjoy unlimited pours of all of the seasonal and specialty beers, in addition to a Special Retro Cocktail, wine, water, and a meal ticket from one of our food vendors.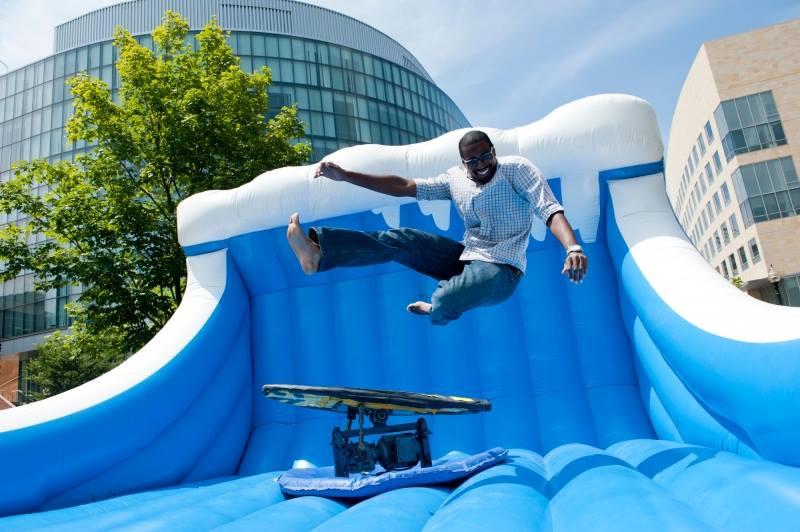 While twisting away on beach blankets to live retro surf rock music and surfing on mechanical surf boards, Spring Beer Fling guests can sample a variety of seasonal beers and drinks, such as
Samuel Adams Cold Snap
Samuel Adams Rebel IPA
Samuel Adams Boston Lager
Sierra Nevada Torpedo
Sierra Nevada Ruthless Rye
Fat Tire
Sunshine Wheat
Snapshot
Angry Orchard Cider
Twisted Tea
Cocktails with Deep Eddy Vodka and more!
And you can enjoy them all in this souvenir pint glass (free with VIP ticket but can be purchased at the door for $12). For once I won't have to try steal one and hide it in my handbag.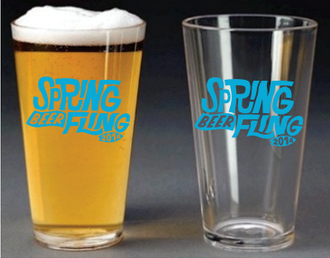 But I may try to snatch one of the thousands of neon glowing beach balls that will drop from the stage for the Lighted Beach Ball Drop Spectacular and boune throughout the crowd to the beat of the live surf rock music.  Rumor has it that some of these glowing beach balls contain prizes, if you can catch one.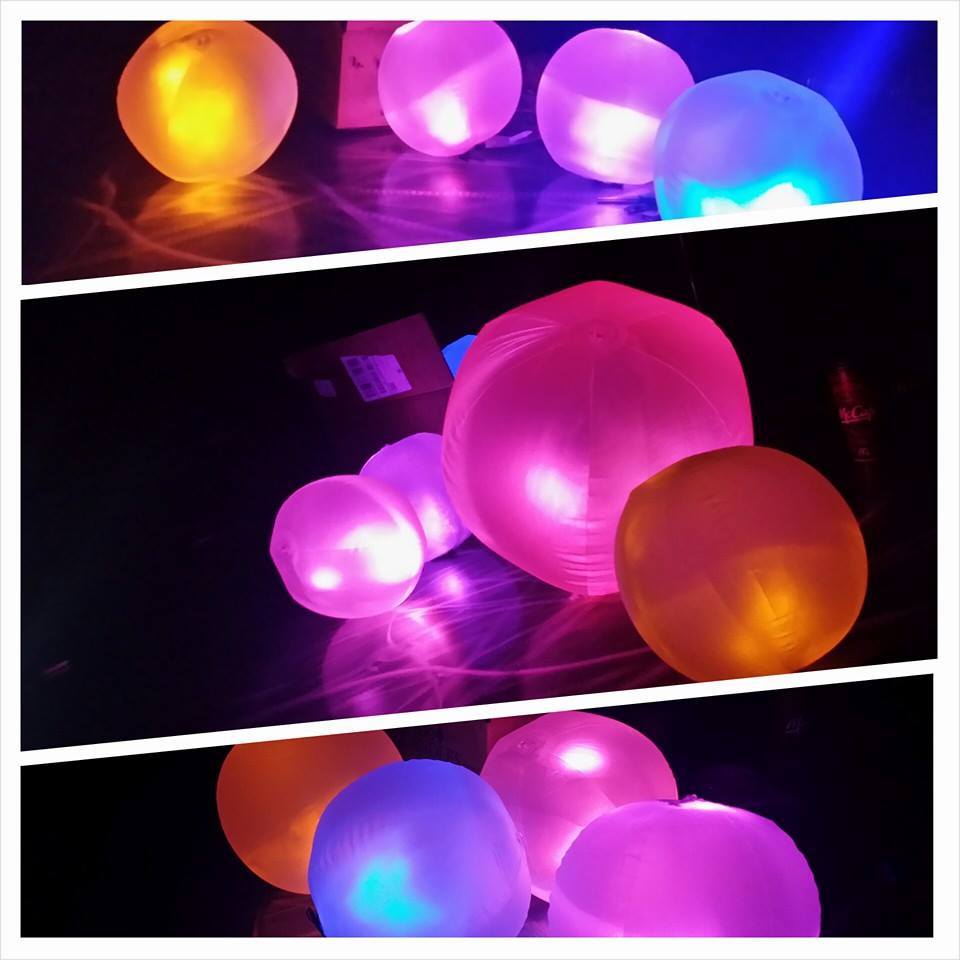 If you want to join me in some twisting, sipping, surfing and snatching beach balls, you can purchase tickets here. Or, you can try your hand at winning a pair of GA tickets from me.
To enter the giveaway, leave a comment telling me how you are planning to fest. Which beer or cider are you excited to try? One lucky winner will be selected at random via Rafflecopter on Tuesday, March 25.