This Sunday, I will participate in my second Space Coast Marathon. I attempted this marathon three years ago with an injury, which soured me from ever attempting the Space Coast Marathon again. I swore I would never run it again, but marathons are a lot like pregnancy. You forget the pain and soon you find yourself signing up for yet another one.
A couple of my friends and I made a dumb runner peer pressure pact by committing to a three year exploration of this race simply to earn the Big Bang Series medal.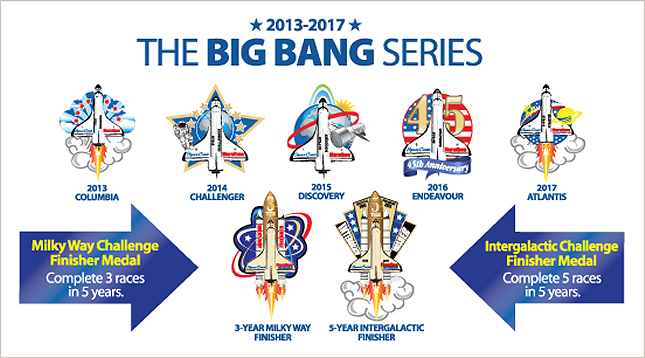 Last year, I ran the half marathon and hated it. Obviously, I am jaded and I have a mental block for this race. However, since I was landing there again this year for the challenger medal, I decided to go for a marathon redemption.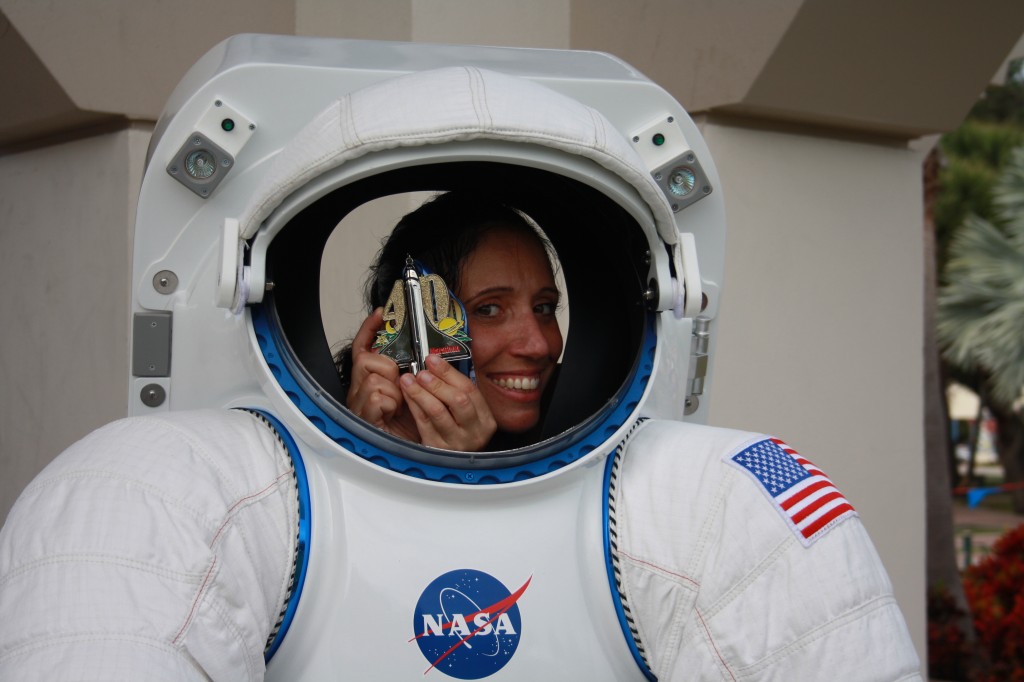 But…
"to understand the future, we have to back in time."
Although I've trained as best as I could, I have had my share of set-backs between the flu and a traveling husband, but thankfully no major injuries other than my always nagging plantar fasciitis.  Admittedly, I'm still pretty anxious about this marathon and I'm more nervous for this marathon than I was for Chicago or the NYC Marathon.
This time around, I have a few friends running the marathon with me and I also have few other friends spectating along the course who have promised to jump in and pace with me if I lose steam. Honestly, I believe the only way I will survive this marathon is with an MIB neutralizer memory zappers. I need to erase all memory of my previous experiences because I would love to avoid hitting any walls or horrible flashbacks about my first Space Coast Marathon.