Next week, the Valspar Championship returns to Innisbrook, A Salamander Golf & Spa Resort in picturesque Palm Harbor, however, the events kick off THIS SUNDAY with the Third Annual Osteo Bi-Flex Made to Move Cooperhead 5K.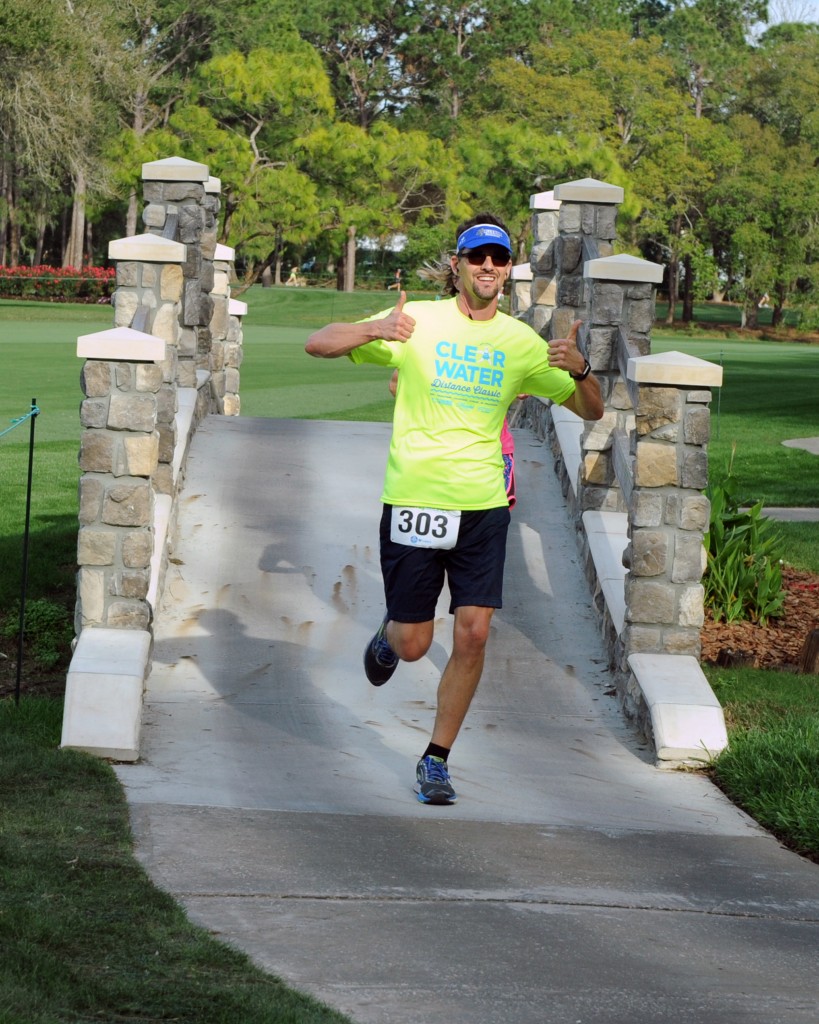 Returning this year, 2017 Valspar Champion Adam Hadwin to defend his title. In early February, I had the opportunity to listen to his personal account from last year's Valspar Championship. Believe it or not, despite hours of practice nothing can prepare a professional player for what unfolds during the championship. As a mother runner racer just trying to find my happy pace through hours of training, I appreciated Adam's candid tale; even professionals can never predict their performance.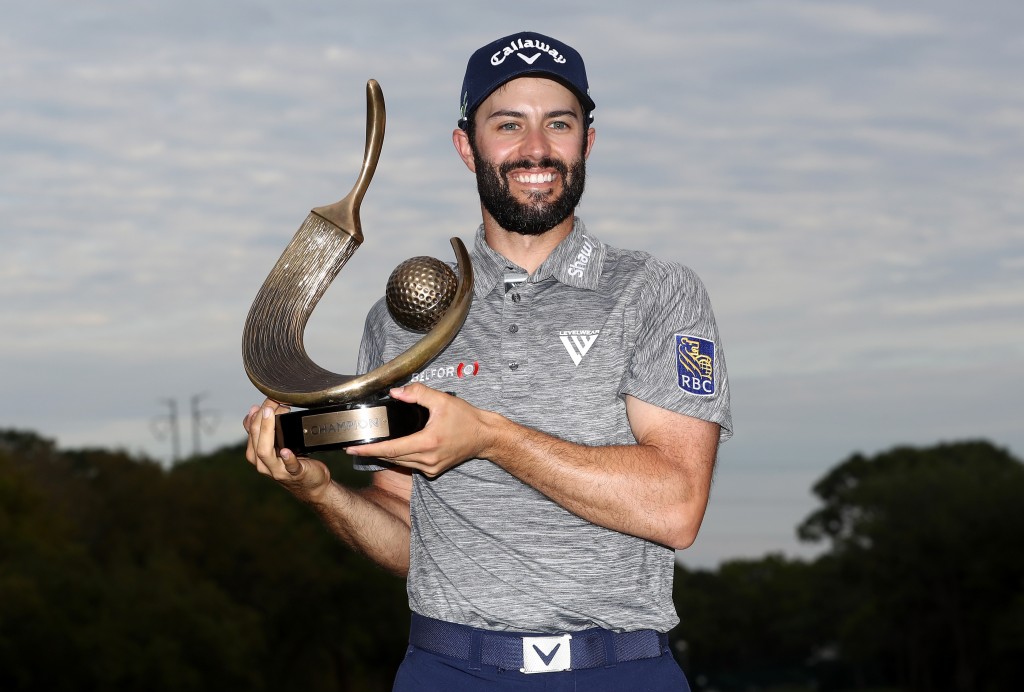 Rumor also has it that Rory McIlroy will also be returning as part of the Valspar superstar PGA professionals. From professional golfers, baseball players and football players, the Valspar Championship promises to be a star-studded event for every sports fan.

The Valspar Championship also prides itself in being a family event by offering fun events for everyone and offers packages at different price points to meet every family's needs, schedules and budget. Plus, kids 15 and under are FREE with a ticketed adult. To save a few more pennies on a Valspar experience,  check out the practice round on Tuesday, March 6. Admission is free, but parking fees are required on-site.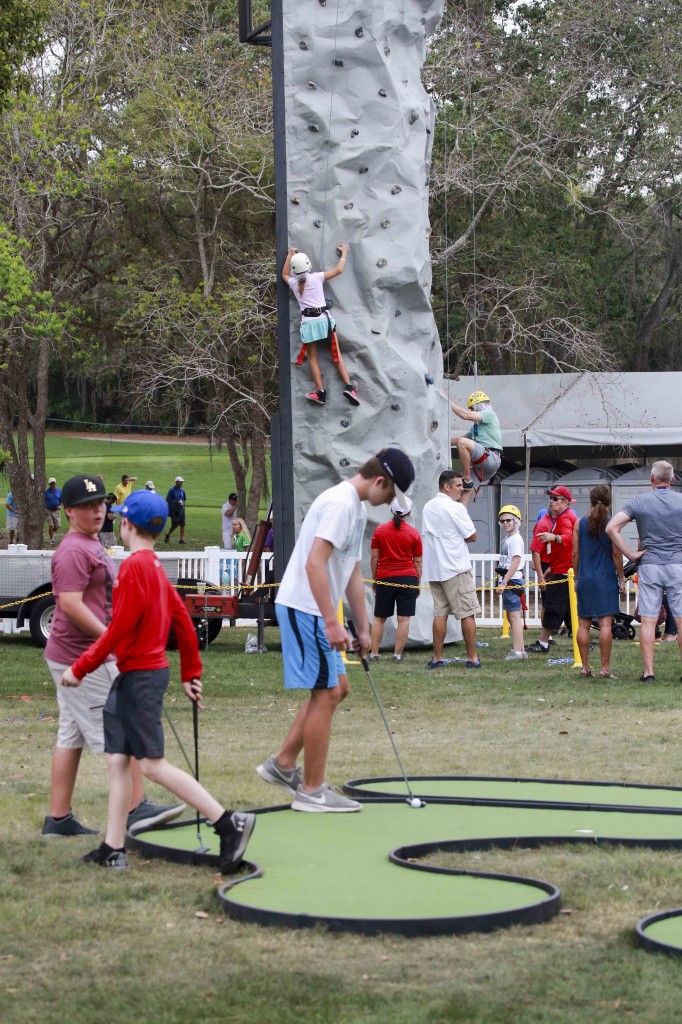 From the Food Truck Rally to the Grape & Grain, foodie golfers will want to sink their teeth in the delicious varieties of cuisine and concessions, wine and craft beers offered all along the course.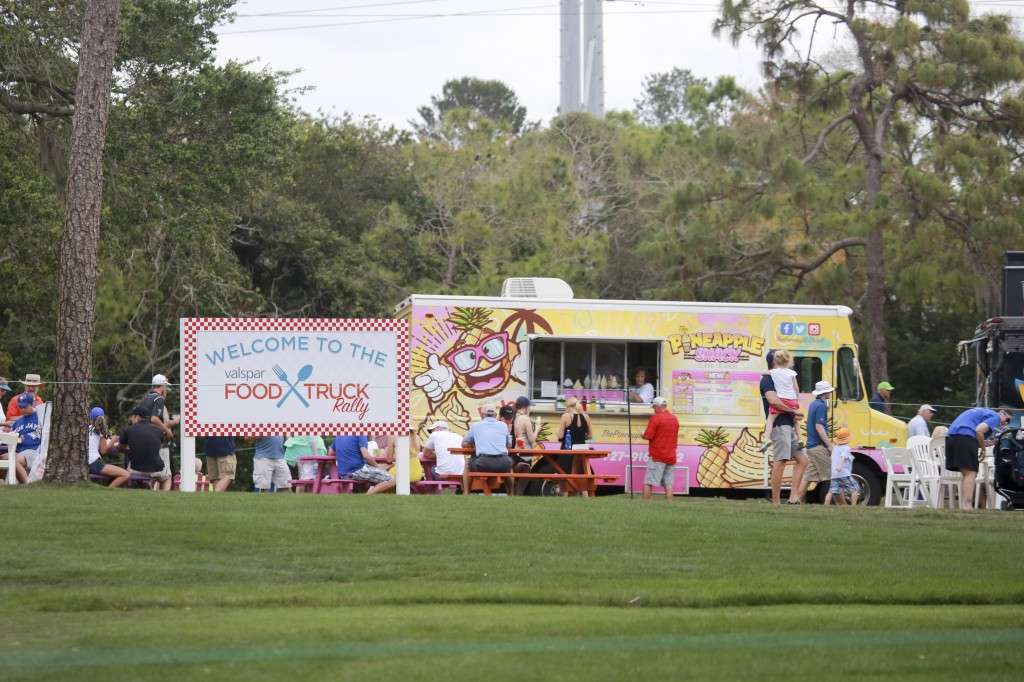 With Valspar as the title sponsor, endless color is a key driver in all of the Vaslpar initiatives. Some of the color driven fun this year includes the Valspar Block Party Tiny Homes BIG Inspiration. Being a HUGE Tiny Home fan, I can't wait to be inspired and fulfill my Tiny Home dream in the Valspar neighborhood behind the 18th green!
And of course, on the entertainment front, the Valspar Championship comes to a close with the Fourth Annual Valspar LIVE! concert on Saturday, March 10. This year's headliners include a country music stars Jake Own and Dustin Lynch.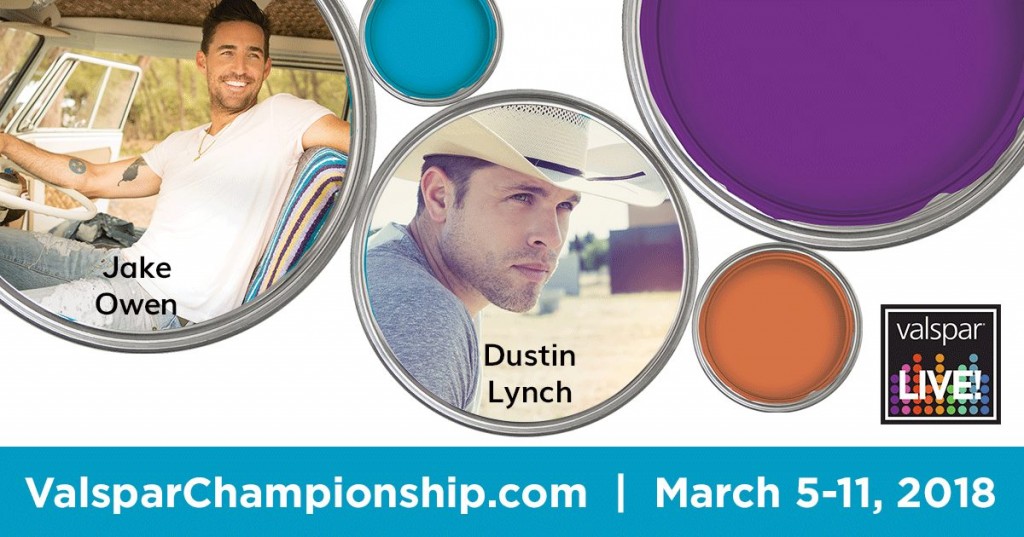 You do not want to miss Valspar Championship! From the 5K to the concert, the entire event will be above par for sure!
The Valspar Championship runs from March 5 – March 11.
Visit valsparchampionship.com for spectator information, tickets and more.
Enter to win a pass Valspar Championship.
To enter, tell me what you are most excited for at the 2018 Valspar Championship. For additional entries, follow the Rafflecopter prompts.