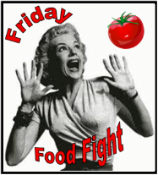 Ever since my third pregnancy, I've been having really horrible reactions to MSG, nitrates and nitrites.  When I eat foods containing MSG, I feel lightheaded and woozy, like I'm drunk.  It's a terrible feeling and each time I eat food prepared with MSG, the reactions get worse.   As a result, I've sworn off certain restaurants, spices and foods, particularly hot dogs.
I began giving hot dogs the cold shoulder until my husband, Allan, stumbled upon Applegate Hot Dogs at our local supermarket.  These organic grass-fed beef hot

dogs intrigued him and that night he fired up the grill to see what these franks were all about.
Hot Diggity Dog! Those were some tasty dogs!  The casing had some chew, but these lean tender tasty hot dogs weren't as greasy as regular beef franks and the dogs didn't bark back by repeating on me.  We were completely sold on these dogs and now Applegate Hot Dogs will always be on our cook-out menu.
I just wish our supermarket sold the other Applegate varieties because I would love to try the Natural Big Apple Dogs, especially since Allan found a spectacular New York Sabrett-Style Onion Sauce Recipe to serve with it.
Now link up and see what If I Could Escape and Gone Bananas are serving for this week's Friday Food Fight.
*Also submitted at*