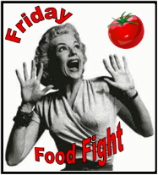 Honestly, I didn't know what to share for this week's Friday Food Fight not because I didn't eat anything interesting.   No, I ate way too well this week.
There were so many foodie photos to fling, because this week was a tasty buffet of bad-for-me foods.  It was cholesterol overkill with a big breakfast for Father's Day, $5 burgers and fries at Prime Bar and Applegate hot dogs another night.  Did I mention that I have my cholesterol testing this morning and I completely forget?  Great.  So, I spent the latter half of the week trying to cleanse my cholesterol levels with lots of oats, almonds and other heart-friendly foods.
In a last ditch attempt to cleanse my system, I decided to whip up a simple pasta sauce last night for dinner.  This sauce is so simple and delicious.  You'll impress your family for sure.  I know I wowed Kirsten and her hubby, Erich, with my mad culinary skills when they sampled this sauce.
Of course, I washed down my penne and sauce with a huge glass of red wine.  Now hopefully my heart will thank me with low LDL numbers to at the doctor's office today.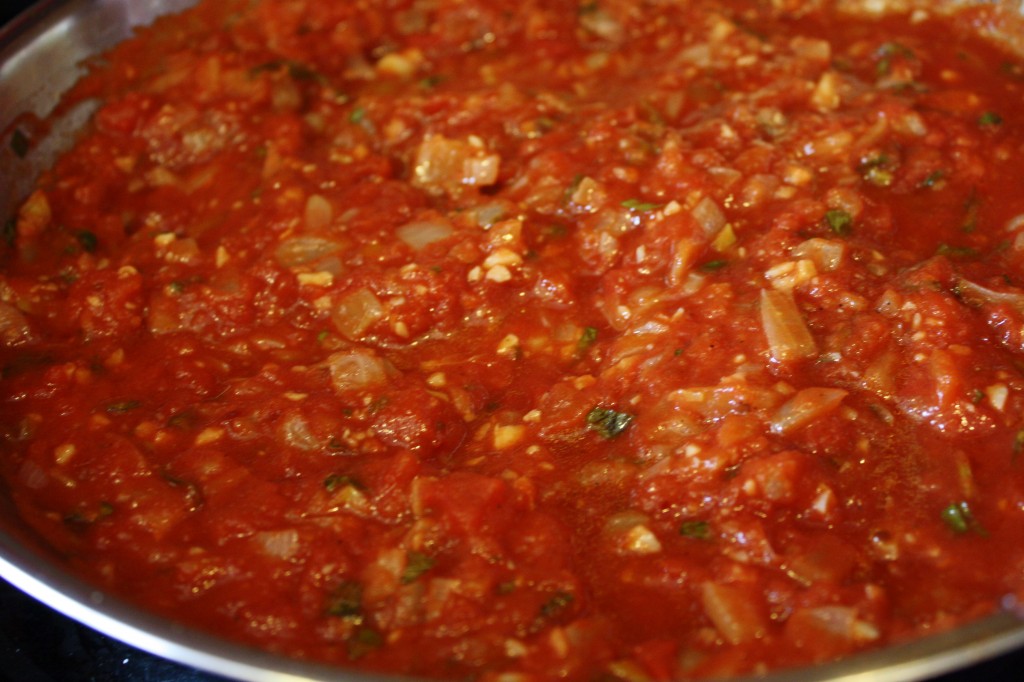 Pasta Sauce
Ingredients
1 Tbsp olive oil
1 yellow onion, diced
4 cloves garlic, minced
Pomi chopped tomatoes (26 oz)
¼ tsp red pepper flakes
1 tsp salt
½ tsp ground black pepper
¼ fresh basil chopped
Directions
On a low heat, slowly sauté onions in olive oil until soft and translucent.  Add garlic and cook for a couple minutes, but avoid burning garlic.  Stir in chopped tomatoes.  Then, add red pepper, salt and pepper.  Add basil and warm through sauce.  Remove from heat and serve immediately over your favorite pasta.
Now link up and see what If I Could Escape and Gone Bananas are serving for this week's Friday Food Fight.
*Also submitted at*