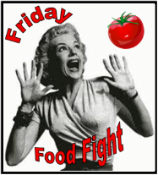 I must being returning to my roots these days, because I keep creating some unbelievably tasty Italian dishes, like these chicken cutlets.  I should leave a check on the table at the end of dinner to start earning some tips for all my hard labor.  Actually, I pride myself in making some really simple yummy dishes, so honestly there's no real hard labor involved.  But I should probably throw flour on my face like the old Rice Krispies commercial so it looks troublesome.
These chicken cutlets taste delicious blanketed by either of the sauces I shared here or here.  A side of your favorite pasta makes a nice companion to this dish too.  Lay a slice of fresh mozzarella on these bad boys and you've got yourself some fancy schmancy restaurant-style chicken parmesan like mama used to make.
Italian-Style Chicken Cutlets
Ingredients
1 lb boneless chicken breasts
¼ cup of olive oil
1 cup all purpose flour
2 eggs
1 cups plain bread crumbs
1 tsp garlic powder
1 tsp onion powder
1 tsp thyme
¼ tsp red pepper flakes
1 tsp salt
½ tsp black pepper
Directions
Using the flat side of a meat mallet, pound the chicken cutlets to ¼- ½ inch thick.  Warm a ¼ cup of olive oil in a griddle set to 350 degrees.
Pour flour into one bowl, prepare an egg wash in another bowl and then combine the bread crumbs and spices in another bowl.  Lay each breast in the flour covering both sides of the fillet.  Then, lay the flour breast in the egg wash and wipe off excess egg.  Then, cover both sides of chicken breast with the bread crumb mixture and lay in heated olive oil.  Sauté until golden brown on both sides (about 4-5 minutes for each side).
Serve smothered with your favorite tomato sauce and a side of pasta.
Even though Karen is back in the States, we're continuing to fling foods at one another. Link up and see what If I Could Escape and Gone Bananas are serving for this week's Friday Food Fight.
*Also submitted at*