Last week, I mentioned how incorporating strength training into my work-outs has helped my runs tremendously.  I was so excited about my progress that I tweeted about it and my BFF, Amy Dixon, was there to giving me the pat on the back on needed.
And this time, my other virtual personal trainer, Marco Reed, chimed in to cheer for me!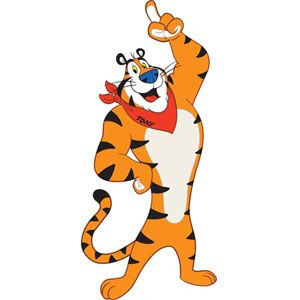 Yep, I showed Marco I was a tiger.  I showed him what I could do.  Because strength training (and possibly
Frosted Flakes
) brings out the tiger in me. 
I'm Grrrreat!
But despite what Marco thinks, I'm not really a tiger.  I'm a honey badger.  I realized that when I stumbled across this You Tube video a few weeks ago.
[youtube=http://www.youtube.com/v/4r7wHMg5Yjg?version=3&hl=en_US]
When I watched the Honey Badger video, I laughed so hard I cried.  I forced my husband to watch it and of course, he was quick to tell me how old it was and how it had circling around the Internet for ages.  Whatever.  It was new to me.  Honey Badger don't care.  Honey Badger don't give a sh*t.
Since watching the video, I started referring to myself as Honey Badger because Honey Badger just takes what she wants.  Watch me run 17 miles in slow motion.  I'm pretty bad ass.
During my 17 miles on Saturday morning, I spotted quite a few bunnies hopping around the 'hood which I thought was odd.  Being Halloween and all, I got a little spooked by all the bunnies.  As each little cottontail hopped by, scenes of Night of the Lepus played in my mind.
Instead of this….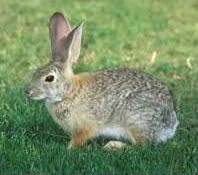 I saw this….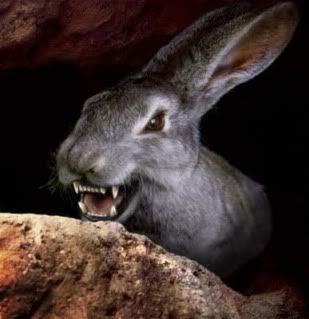 Now you know the real reason why running times are improving.  And you thought it was strength training!  Silly rabbit!
But those bunnies better watch out.  I may go all Honey Badger on those little lepus.
Now watch Honey Badger run in slow motion. 
10/19
8 miles
Time 1:32:43
Ave Pace 11:36
Max Pace
10/20
5 miles
Time 53:33
Ave Pace 10:43
Max Pace 8:08
10/25
4 miles
Time 43:48
Ave Pace 10:58
Max Pace 8:39
*Proudly submitted to Stacy Uncorked, because when I blog about my training, it's usually pretty random.*