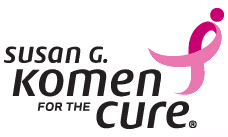 Last Saturday, "sweat pink" was more than a clever catch phrase from my SPA sisters.  With temperatures in the 90s and stifling humidity, I took sweating pink to a whole new level at the Race for the Cure.  All 664 10K participants have officially sweated pink for a good cause.
Normally, the weather is cooler for this event but it's so hard to predict if fall will arrive in Florida in time for the race.  Maybe moving the start time up an half an hour would eliminate some of that heat?  Either way, we would still get to enjoy a gorgeous golden pink sunrise over St. Pete Pier.
Though year after the heat may be unpredictable, we can always count on a beautiful backdrop for this pink cause. It's like the race officials roll in the sunrise with the balloons before the start of the race.
As we lined up for the start, we were oddly nervous about this race.  Chrissy and I wanted to finish under an hour.  Faith just wanted to finish for Miss Sharon, which is all we really wanted to do.
Chrissy and I paced together for the first couple of miles but I was really struggling with the heat and I had to walk the water stations.  Since I wanted to finish under an hour, I decided against snapping photos while running, a decision I now regret.  I was walking anyway and capturing the race in photos makes me happy.  I definitely was not running happy and snappy for this race.
The tutu I wore may have had something to do with the heat I felt.  Normally, I make my own tutus, but this kid's petticoat costume from Target was so much cheaper than making one.  However, instead of hand-knotted tulle like my other tutus, this one had a nylon skirt underneath.  Let it be known, nylon does not wick away the sweat or the water I kept dumping on myself at every water station.
The little girls manning the 5 mile water station put a smile on my face and pep in my step with all the compliments they showered on me while handing me water.  "I LOVE your tutu!"  "I love that headband!"  I felt like the belle of the ball at the 5 mile water station.
Thankfully, my knees and heels held up for the duration of the race.  When I would feel a twinge of pain here and there, I looked for level ground to avoid running at an angle.  I also walked the "uphill" portion of the course through downtown St. Pete.
I tried to push it a little harder for the last mile, but I didn't have a sprint in me.  With only 0.20 of mile to go, I went for the sprint, but then the race didn't end.  The course ran longer than 6.2 miles!  I felt deflated.  Then, I heard the Suncoast Striders cheering for me and my attitude perked up.  My Strider family helped turn that frown upside down and I finished the last 0.15 of mile with a smile.  It wasn't my best time but at least I beat my time from last year by 3 minutes.
10K (actual distance 6.35)
Chip Time 1:01:19
Garmin Time 1:10:19
Ave Pace (chip) 9:54
Ave Pace (Garmin) 9:40
Max Pace 6;35
Div Place 19/74
Gender Place 142/476
Overall Place 244/664
But the race did put things in perspective for me.  No matter how hot or tired or the pain I felt for the duration of the race, there are women who are suffering for more than a mere hour. Every minute of every day they are feeling pain, sick and nauseous.  Along with losing their hair and their breasts, they're losing hope. They can't see the finish line and they are feeling deflated.
I want those women to know that we are here for you!  We're cheering for you in the homestretch!  Be strong!  You, the survivors who fought the battle against breast cancer and even the women who lost their lives in the battle are our inspiration.  You are our heroes.
That's why even in the heat and humidity, I will always sweat pink and Race for the Cure.
A shout out to David and Aaron for capturing these pink moments and many other fantastic photos for the Suncoast Striders! xox